About five or six years ago I guess it was, I went down to Grimey's music store, (one of the world's best independent music stores and fortunately located not far from our Nashville mastering studio) to pick up a few new vinyl releases I had been waiting for.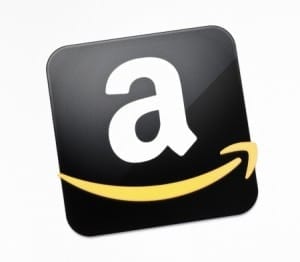 When I got home and took the cellophane off of one of the albums (I can't remember which one now -- how the years go by), I noticed a small business card inside the sleeve. When I looked at it I realized that it was a code for a free digital copy of the album. I thought this was wonderful news, as since when you buy a CD you inherently get a free digital copy (if you rip it to your computer), so why not include this with a vinyl album? Fortunately, this trend has pretty much become standard practice with a lot of labels that release vinyl today.
I say all of this because Amazon added a service that is essentially a similar strategy called AutoRip. The service includes a free Mp3 copy of any physical CD purchased from the store. Not only that, but customers also get digital copies of most CDs bought with the company since 1998.
However, there are three catches.
1. The songs are only available on the Amazon Cloud Player
The ingenious portion of AutoRip is that you have to use Amazon's Cloud Player, as that is where the digital versions of the songs are posted. This is a great way for the company to finally get users to use this service, which seems to have gotten lost amongst cloud services from Google and iTunes.
It should be noted that up to 250 songs can be stored for free in a Cloud Player account, beyond that the user must pay $25 per year (to store up to 250,000 songs). While that is certainly not a lot of money to have instant access to nearly every CD you bought from Amazon in the past decade-and-a-half, it brings up some strange music copyright questions.
Amazon ran into some trouble with the labels when the Cloud Player first launched back in early 2011 because it didn't get the proper licenses. However, sources say the company worked out a deal with labels and pays 12 percent of subscription revenue or 20.65 percent of total cost or 17 cents per subscriber per month, whichever is greater. But, as Billboard points out, this doesn't account for what Amazon pays for those initial 250 free songs. It has been suggested that the company doesn't have to pay anything, "because the new digital model rates settlement awaiting approval from the Copyright Royalty Board address the Section 115 of the U.S. Copyright law with a provision for a gratis license." We'll see if this holds, though Amazon is not officially saying anything about its terms.
2. Only certain albums are available in AutoRip
Though it appears most labels are on board and 50,000 CD titles will be eligible for AutoRip (and thusly labeled on Amazon.com), there are still some albums that will not be available. The company has not officially said if it expects other albums in the future.
3. Albums you don't want, show up anyway
Ok, this last one may be specific to me, but I kind of doubt it. It's a little weird seeing albums you (I) may have purchased through Amazon for long ago exes that you've now forgotten about (the exes and the albums). I'm sorry Amazon, but no, I don't really want this Jason Mraz album. Thanks though.