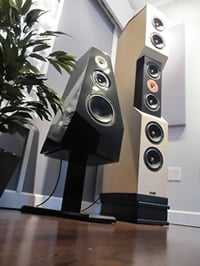 Sage Audio is a premier mastering studio located in Nashville, TN offering high fidelity audio mastering. Using our convenient online project management software, we can easily manage projects from artists all over the world. We provide the same quality and professional masters to our online clients that we do for our local artists. In addition, we offer a free mastering sample for all potential clients and express services for when a faster turnaround time is needed.
The process of mastering is one of the most important and often overlooked steps in audio engineering. It's the final stage before an album or single is released to the public. This is where each song is level-balanced, frequencies receive finishing touches, small imperfections are removed, and any other problems with the mix are ironed out. Mastering is what takes a recorded and mixed song to a professional level for CD and radio play. We work closely with each artist to make sure they get the sound they want.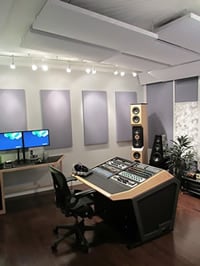 There seem to be hundreds of mastering studios offering their services on the web, so sorting through them may seem like a challenging task. What makes us different is our experienced engineers, high-end quality equipment, and great customer service. We're based in Music City - Nashville, Tennessee, and our chief engineer Steve Corrao has been producing and mastering music for over 18 years. In addition to our affordable rates we are committed to providing the best possible experience for every artist. This means working with every client to achieve not just a commercial level song, but also the specific sound they're looking for.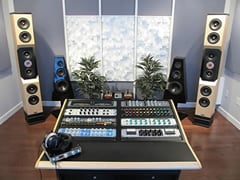 Through your client account it's easy to upload your songs, communicate with our staff, and manage every aspect of your project. We use the same system to upload finished songs and provide feedback as we work. It's also possible to request revisions, add-on services, and express mastering services at any time through your account. Your final songs and any previews will be available for download through this system as well. For clients who are mastering a full album or EP there is a section for sequencing information such as ISRC codes, song order, and text encoding. We provide Redbook standard .WAV files for download.
Getting started with a free sample or full album is easy. Simply create an account with us and upload your songs. If you would like a free mastering sample, you can upload a song directly through the same account. There is no payment required for a sample, and if you or our engineers have any questions there is a built in messaging system for easy communication at any time. If you have any questions before creating an account we're happy to answer them by email or phone.