Independent music artists are everywhere these days – and tons of them use our online mastering studio services. But a recent trend has been for major label artists to turn to independent labels (or start their own labels) after their big label recording contracts expire. And Blink-182 stands to be the next big artist to take the independent route.
"Freedom!!" guitarist Tom DeLonge wrote on his Twitter page on October 23. "Blink as of today, is now an independent Artist!!!!!"
Considering that the tweet was accompanied by a photo of Mel Gibson in full "Braveheart" makeup in the midst of the famous "Freedom!" cry, it can likely be assumed that the separation between Blink-182 and Universal Music Group was not exactly pleasant. Blink had been with the label since 1997 when they signed to MCA, and their most recent record, Neighborhoods, was released through DGC/Interscope. All were under the umbrella of Universal.
Blink-182 bassist Mark Hoppus spoke to MTV News about the split with the label.
"Yes indeed, we are no longer with Interscope," he wrote in an email. "It's been a long, amazing journey with them, starting with Cargo records, then MCA, then Geffen, and finally Interscope, but the time has come to move on. The reasons for us not working together are many and varied, but mostly we wish them luck in everything in their future, and thank those there who've worked so hard on Blink-182 throughout the years."
He also said that the band is currently working on new material and are waiting to see what the future holds as far as their label situation (or lack thereof).
"As far as labels, to be honest, we've been holding our breath waiting for final word from the attorneys that our contract with Interscope had ended. Now the future's a wide-open door," he continued. "We're lucky to be in a position where, after 20 years in our band, we can be independent and open to all options. It's a very exciting time here. I feel like our band is in the best place it's been in a long time."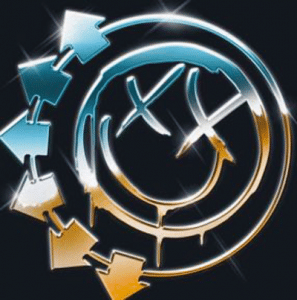 It's those last three sentences that seem most similar to the multitude of other former major label artists that take the independent path. Radiohead may be the most prominent example of splitting from a major label and still remaining relevant and commercially successful, particularly with their "pay-what-you-want" record release model from a few years ago.
Still, it's obviously much easier for bands with a built-in fanbase to release records either completely on their own or on an independent labels than it is for bands just starting out. However, as the music industry is quickly evolving, independent artists today are finding more and more ways to make a living purely off their music without ever signing to a major label.
And this is why Sage Audio offers our online mastering services to so many of these artists. We provide mastering quality on par with the most famous mastering studios in the world, while keeping costs down so independent artists can afford to release the best possible version of their songs.