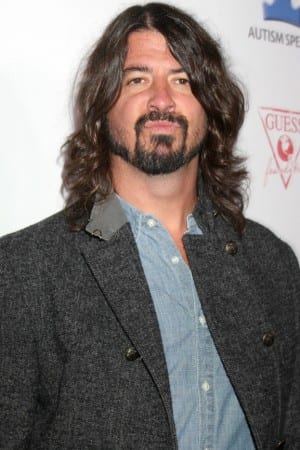 Dave Grohl has been given a deal by HBO to produce a new series chronicling some of America's most iconic studios. The series will follow in the same style as Grohl's 2013 documentary Sound City about the eponymous legendary Los Angeles recording studio.
Grohl, frontman for the Foo Fighters and former drummer for Nirvana, is one of rock's most outspoken figures, often criticizing the trends of over-production and celebrity culture in music. In Sound City, he looked at how digital music production has caused a loss of some of the organic and human elements in recording. The Foo Fighters 2011 album Wasting Light was recorded exclusively on analog gear in Grohl's basement.
In the new series, Grohl will showcase historic studios in Nashville, New York, Seattle, Chicago, Austin and LA while chronicling the making of Foo Fighters new album due out this Fall. The series is expected to debut in winter.
For producers, artists and engineers it's likely that the new series, which is currently untitled, will feature insights into the music production process from Grohl and slew of other rock legends. The conclusion of Sound City had Grohl collaborating and recording with several artists–from Paul McCartney to Trent Reznor–on the original Neve board from Sound City Studio. For artists and producers, the new series will likely represent a rare opportunity to get a visual inside glimpse of the making of a record by one of the biggest rock bands in the world.