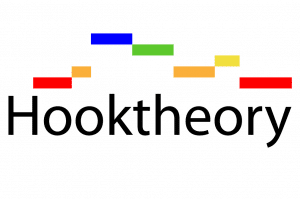 It seems like every month a new plugin or piece of technology comes out that makes producing music easier. The tools that are available, not to even the most amateur of producers, are capable of producing a great-sounding mix and master.
It's not often, however, that a tool comes out that can help you write better music in the first place. Hooktheory can do just that. It's a free, crowdsourced online tool that allows you to build harmonic progressions for your song and then see how other popular artists have used those same chords. And, it's a lot of fun.
You can search by artist or song or chord progression. We were able to see, for example, that Regina Specktor's "Samson" uses A, the same cadential 6/4 chord as Aerosmith's "I Don't Want to Miss a Thing" and Hans Zimmer's film score theme for The Rock .
Using the "Trends" feature, we quickly found 52 songs in the key of A that used the chord progression A - F#m - D - A (I - vi - IV - I), including Death Cab for Cutie's "I Will Follow You Into the Dark," John Mayer's "Waiting on the World to Change," and U2's "One."
Hooktheory takes the mystery out of how certain songs or artists are able to attain their feel, harmonically speaking. Whether you have formal music theory training or not, the simple interface mixed with the ability to see chords and compare similar songs, makes learning the harmonic theory behind many popular songs easy. It's also pretty fun to see how Red Hot Chili Peppers borrowed from Pachelbel's Canon.
Even more important than creating an excellent mix and master is having a great song to start with. One of the most important things for producers to do is to listen to a lot of great music and attune their ears and their taste to what makes fans feel moved.
If you're serious about creating great music, study it. With tools like Hooktheory, it's never been easier.