Welcome once again to Sage Audio's Emerging Studio Technology blog series. This semi-regular series takes a look at the latest and greatest (and sometimes not so greatest) gadgets and technologies for studios. Some of the things we cover are designed specifically for home studio recording, while other technology may fit better in our own CD mastering studio. But most components can be of use to many engineers, producers and musicians – if it's new and related to recording or mastering studios, you'll find it here.
JHS Pedals – SuperBolt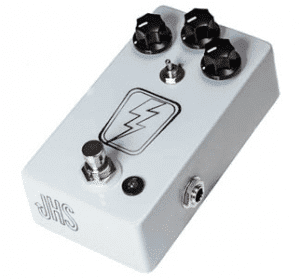 Do you like boutique guitar pedals? What about the sound of vintage Supro guitar amps? If so, you're in luck with this new guitar pedal from JHS, which replicates the sound of Supro amps made famous by Jimmy Page and many others.
The Supro company closed its doors for good in 1968, but the sound of the 1960's Supro Amps has been sought after ever since.
"From its touch-sensitivity to the way the pedal sags with tube rectifier color at higher gain settings, the SuperBolt will give any guitar rig a versatile and useful new set of tones," says the JHS website. "[Y]ou will have the ability to make any guitar rig drip with vintage soul and attitude that no pedal has ever delivered – until now."
FX Doctor – Super 8-Bit Fuzz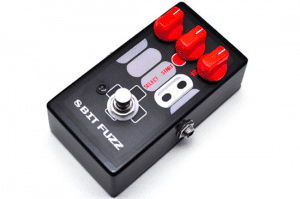 On a completely different note in the land of guitar pedal news, the folks at FX Doctor have made the Super 8-Bit Fuzz pedal that converts your guitar signal into a sound similar to the 8-bit sounds that accompany classic arcade games. The pedal even looks like a controller for the original Nintendo!
But the pedal actually has a wider range than it might appear upon first glance.
"The notes feel like a keyboard; immediate attack and the note just disappears suddenly when used in a more traditional manner," says the website for the pedal. "The 'Stability' control is used to change the pedal from your standard high gain fuzz to an unstable mass of noise, self-oscillations, and octave-dropping goodness."
Reloop – TAPE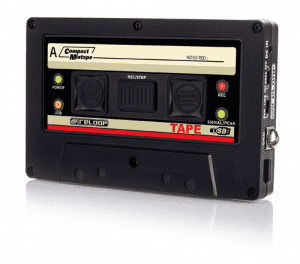 Sticking with a theme of products that look like they come straight out of the 80's, TAPE looks like an audio cassette, but the technology is straight out of the new millennium.
"The mixtape is back!" declares the Reloop official website.
Ostensibly designed for DJs, TAPE can be used for a wide variety of purposes, and provides an easy way to record on the go without a computer or recording software. The recorded audio then goes straight to a USB drive in MP3 format, so there's no need to burn the track before transferring it your computer or other venue.
Solid State Logic – Duality Pro Station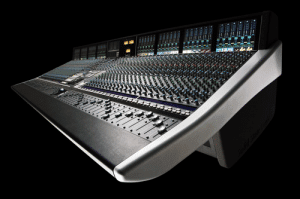 Finally, though Sage Audio's emerging studio technology blog usually features items that independent artists and home studios will be interested in, sometimes we like to dream a little. And that's why I'm writing about the new Pro Station version of the Solid State Logic Duality console.
SSL has been producing some of the best consoles around since the late 1960's and this one is just a beauty. It combines the best of the SSL SuperAnalogue mixing console in a great DAW environment. The screen in the center is even mobile via a gas-powered arm, and a HD webcam mounted on the back allows engineers to "look through" the screen.