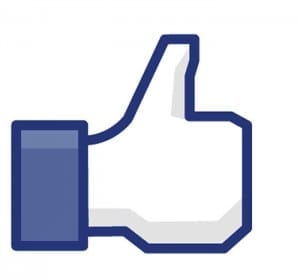 Facebook has never been particularly friendly for music artists, but the social network's new music tab in its just released news feed redesign seeks to create a more attractive Facebook for musicians.
Unveiled by Mark Zuckerberg on March 7, the new news feed is one of the biggest overhauls to the sites' primary design ever --but will the new features finally make the site attractive to musicians? Well, it depends on more than just the redesign.
No Original Music Player
One thing that kept the original MySpace relevant even after so many users had already left to create a Facebook account was the former site's focus on music (which is also the focus of the recently relaunched MySpace ). The music player on the site was one of the best features of the social network for bands, and it seemed everyone has been waiting ever since for Facebook to release its own version.
But that never happened, and instead bands have had to rely on third party sources like Reverb Nation and Soundcloud to make music available to fans. As of now, it doesn't appear that any integrated music player will be released, with Facebook instead continuing to rely on third party streaming services, particularly highlighting its partnership with Spotify.
What is the New Music Tab on Facebook?
Facebook's new music tab is just one of the new "categories" users will be able to switch to in their news feed, with other examples being games and photos. Zuckerberg calls it "the best personalized newspaper" anyone can read, and though the music tab doesn't introduce a player, it does prove the importance the site places on music fans.
The new music tab will give Facebook users that use it an increased emphasis on music on the site, but also gives them more control over what content they see. This creates an interesting dilemma for artists, particularly independent artists trying to spread the word about their music.
What the New Facebook Means for Musicians
While the news feed redesign can represent a new kind of Facebook for musicians that allows them to better customize posts and pages, the service comes with the downside that users have much more control over what they see. So it would seem that if a user decides to hide any posts from any artists they "like," they will be able to set their news feed as such and bands will not be able to reach that user with their content.
Facebook has long frustrated artists trying to market music with its ever-changing algorithms that determine what information is displayed in a user's feed. In essence, this is just another of those changes, albeit a more noticeable one. Facebook says its goals are to make feeds less "spammy" by offering more of the content users want to see and less that they don't.
For example, content posted by friends on Facebook can be put into a different tab than other posts, including those by artists the user "likes." Marketers and artists alike will have to navigate these changes as they are slowly rolled out to users over the next few months to see if there really is a better Facebook for musicians coming in the future.