Twitter has just launched #Music, its first app designed to help users discover and listen to music on Twitter. And while the service presents itself as an app for users to find emerging music, we want to look into the service and see if it can be of use to independent artists looking to get their music to more fans.
While the answer is yes, there are a few stipulations that we'll go into here.
How Does Twitter #Music Work?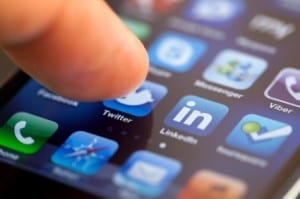 To understand how the service can be helpful, it first is necessary to know how it works. First of all, the service is a separate app, so it's not fully integrated into the Twitter platform. The technology for the service comes from a company called We Are Hunted, which Twitter acquired recently, and users access it via a desktop web app or an iOS app. Twitter says an Android app will come "over time."
Users grant the app access to their Twitter account, which then helps cater song recommendations to the particular users. These recommendations are divided into five categories: Popular, Emerging, Suggested, #NowPlaying and Me, and each has a different screen filled with square tiles of songs from the various categories. The #NowPlaying section features artists tweeted by people you follow, while the Me section focuses on artists you follow.
How is the Music Selected, and How Do You Listen?
All music suggested in each of the categories is determined by how many times the artists are mentioned on Twitter. Therefore, the Popular category is essentially just like Twitter's well known "Trending" list, though it only includes trending music. The other sections follow the same concept, but obviously are more specialized.
There are currently three ways to listen to the suggested music, with the default being a 30-second clip from iTunes. Subscribers to Spotify or Rdio can sign in and listen to the full version of any track included in their respective libraries, and you also can choose to go to iTunes to purchase the track.
It should be noted however, that only premium subscribers to Spotify can access the full tracks, so non-paying subscribers using the ad-supported version of the service will not be able to listen to the full songs.
What Twitter #Music Means for Independent Artists
As you can see from how the service works, there currently are a few inherent hindrances of the service. The first is that being a separate app not integrated with Twitter's natural platform will dissuade many from using the service altogether.
The next problem comes from lack of access. Spotify currently has around 6 million premium subscribers, and Rdio is estimated at somewhere in the neighborhood of 1 million subscribers. This is a very small fraction of Twitter's total user-base, which is estimated at around 500 million.
That said, there's no way to know at this early point how much the app will be used. If it does become even a small force in the music world, independent artists will need to focus more efforts on Twitter marketing to take advantage of the service.
Since #Music is based entirely on the number of tweets about an artist, bands must continue to build engagement from their followers to get enough mentions to be noticed by the service. Theoretically, this should be part of an artist's social marketing plan anyway, but this will provide yet another reason to build an online community of fans that are excited to talk about an artist's music.