Since the beginning of the year, the facts and figures that represent the 2012 music industry have been rolling in, and experts have been turning those numbers into all manners of charts and graphs to let us know how music has changed over the past year.
One interesting report includes music sales numbers from 2012, but also goes back to 2004. Why is that latter number significant? Because that's the first full year iTunes operated in the U.S. There's no mistaking that iTunes was a game changer, and a new report from Billboard proves that Apple's digital music service (and the digital music industry in general) has changed the entire way the public buys music.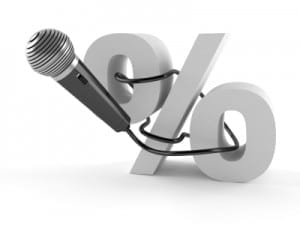 The Popular Get More Popular
First, a very unsurprising fact: album sales are down across the board. This is due to piracy, a struggling economy, the re-rise of the single and many other direct and indirect factors. However, top 10 albums are more popular relative to other albums today than they were in 2004, even if the total number of top 10 albums sold has declined.
In 2004, 5.09 percent of albums sales came from top 10 albums (as ranked on the Billboard 200 Albums chart), while in 2012 that number was up to 5.59 percent. That number reached a high of 6.17 percent in 2010. Seem like small differences? Those numbers mean that albums in the top 10 gained market share worth 1.59 million units.
The Struggling Continue to Struggle
In a trend akin to an income gap, those albums that are not top 10 albums have not fared so well. For example, albums that reached 11-40 rankings on the charts lost market share worth 6.74 million albums. This represents actual declines of up to 4 percent over 2004 depending on which portion of the chart you are looking at.
The Good News for Independent Album Sales
These numbers present a truth we already know: digital music has completely overhauled the way we buy records. But what is spurring this change?
As mentioned before, there are many factors including the overall economy and piracy, but one of the causes of the drop in market share for some albums is because the new digital music industry is a perk for independent artists.
Part of the reason all those albums outside of the top 10 have lost market share is because digital distribution has allowed lesser known albums to reach a wider audience and take sales away from other albums.
For instance, an artist releasing a completely independent album in 2012 (or any time since the turn of the century, really) can theoretically have their music heard by anyone in the world. For many artists, it wouldn't have even been possible to make an album in previous decades, much less distribute physical copies to a large area.
Because of this digital distribution, many music buyers are choosing to purchase records from independent artists rather than spending that money on more widely known musicians. While the overall trend of declining album sales across the board is still troubling, at least there is a bright spot for independent artists.