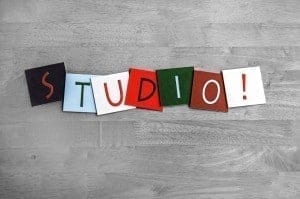 For this installment of "Inside the Recording Studio," we've got three independent groups working hard in the studio on new projects. Deerhoof, Xylos and Meek is Murder are three very distinctive bands, and hearing from each about their recording habits is an insightful look into how different types of bands work.
Perhaps even more telling, these three bands that could hardly be more different also share a lot of the same habits inside the studio. Check them out below.
Deerhoof – Sexy, But Sparkly
For our first video, we return to the Masters From Their Day blog, which offers up inside looks at Indie artists in the studio from time to time. This time we've got Deerhoof, recording at Water Music Recording Studios in Hoboken, N.J. The studio is known for working with a variety of notable names, including Ryan Adams, Dave Matthews Band, R. Kelly and Shakira.
A unique aspect to note about watching Deerhoof work is that this recording session is the first time they have ever worked with outside help for producing or engineering. For each of the group's previous 11 albums, they have never worked with outside help, but for this song they brought in Chris Shaw, who has worked with artists including A Tribe Called Quest, Bob Dylan and Weezer.
Xylos – Behind the Scenes recording a cover of Weezer's "The Good Life"
Speaking of Weezer, if you've heard any music by Brooklyn hipsters Xylos, then you probably won't be very quick to associate them with Rivers Cuomo & Company. Xylos' brand of indie rock is focused far more on electronic sounds than distortion pedals. Still, that didn't stop them from recording "The Good Life" for the Engine Audio compilation A Tribute to Pinkerton.
Engine Audio is a New York City recording studio that has worked with an eclectic list of artists including 50 Cent, the Killers and Trey Songz, among many others. They also decided to put together an album honoring Weezer's sophomore album, Pinkerton.
Fortunately for us, Xylos guitarist Eric Zeiler and lead singer Monika Heidemann made the following video that offers an insight into why they chose the song they did. Additionally – and frankly more interesting to us here at our audio mastering studio – they also speak about their approach to recording in general.
Meek is Murder
We'll continue the trend of Brooklyn bands now with Meek is Murder, a group of metal heads from the borough. At the end of October, the group will release a new EP, Into the Sun Where it Falls from the Sky, and they took to YouTube to provide a little documentation of the recording.
The record was recorded at Backroom Studios in Rockaway, N.J., which appropriately is where the video takes place. Throughout the six minute video we get to see each band member working on specific parts, as well as hearing a few snippets of the finished product.