"What's the best way you've found to attract fans?" Savannah Lynne has been navigating the independent artist world for the last 10 years. We sat down with her to learn more about her journey as a musician.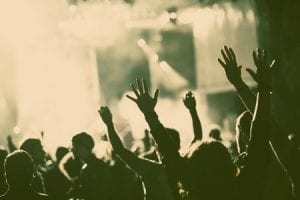 How long have you been in the industry and in what form?
I've been in the music industry for roughly 10 years but I've been singing my whole life. When I was younger, I would sing in school plays and recitals. After learning to play guitar and writing my own music, I eventually released two self recorded albums and started touring the US. Today, I am fortunate enough to be signed to Arrival Music distributed by Cinq Music and released my first single with them, called, "Just Getting Good".
What type of music have you played the most and how much has your style changed over the years?
I grew up listening to Country music so naturally that's what I play most. My music has changed over the years, just as I have. I write music as I experience things so, for lack of a better term, its grown up (laughs). What's been the most enjoyable aspect of being a musician?
Definitely getting to see my fans' reaction to the music I release and perform. The endless and unconditional support I get from the Lynnear Movement is what inspires me to keep writing.
What's been your biggest stream of revenue in tough times?
Stageit shows and Music sales have been the biggest stream of revenue. I love Stageit shows because they give my international fans the opportunity to see me play "live" without having to travel to the US
What have you found is the best way to attract fans?
Every artist has their own way to attract fans, but my favorite is live shows. Playing live gives me the opportunity to connect with my fans on a personal level and I think that contributes greatly to the success of my music.
What advice can you give independent artists that are just starting out?
Be true to your music. Changing your music or who you are in order to fit a mold sucks the fun out of creativity. People don't want more of the same and they will follow you for being different.
What's a mistake you made or a challenge you had that you could have avoided?
I don't like to think of challenges or mistakes as something to avoid (smiles). I believe that you need to mess up in order to learn and grow. If I didn't make mistakes, the times where I get it right wouldn't be as special.
Savannah Lynne that has won and held the spot of Indie Music Channel's "Female Country Teen Artist of the Year" for three consecutive years (2012 - 2015). Savannah continues to climb, playing over a 100 live shows per year including iconic venues such as The Bluebird Café, Dodger Stadium, The Whiskey, Petco Park, Staples Center, Kauffman Field, FedEx Forum, and many more. In 2017, Savannah signed with Arrival Music distributed by Cinq Music Music and through them, has released her first single "Just Getting Good".