Musicians, music journalists, record producers, audio mastering engineers, clubs: gather 'round your computers, there's a new professional music social network just for you.
Oh, and it's not the new MySpace.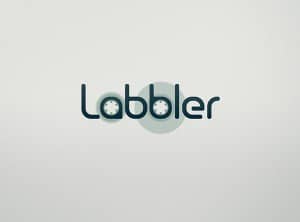 Labbler recently launched with the aim to connect "artists, labels, booking agencies, venues, media and fans, as well as providing tools for all business needs of these groups." Essentially, the site appears to want to act as something of a niche of LinkedIn for the music industry.
When you list yourself as one of the following six categories:
Artist (DJ, Band, Voice, Producer)
Label (Owner, Manager, A&R)
Club (Club, Venue, Stage)
Media (Internet, Broadcast, Print)
Promoter (Promoter, Promo Group, Event Manager)
Booking (Independent, Agency, Management)
Like all social networks, once you sign up you'll create a profile page that displays all of your information as well as links to your other social networks and work.
There are a few important features included in Labbler, and two concern pages for artists. First, the service allows you to import tracks and charts from SoundCloud and Beatport, allowing your music to be easily streamed on the Labbler page. The second is that the service provides advanced analytics (detailed analysis of page views, music plays and play dynamics) to allow artists to not only better understand their audience, but also as documents to share with potential business partners on the service.
However, the success of Labbler will in part depend on whether artists actually use this analytics information. Soundcloud has similar features, but Labbler's advantage would be that artists have everything in one place that is easily shared to potential partners.
Of course, the biggest question of success for the new start-up music social network is whether it can attract enough users to make those analytics useful in the first place. Even now, the site says the features it plans to roll out in the future depend largely on feedback from current users and those that sign up in the near future.
However, many of the current features seem promising, and the company says it will soon introduce invoicing, deal tracking and member business rankings. Here's another important feature already introduced that will be important in making the service an advantageous network for those in the music industry to join.
"Every professional page on Labbler goes through an approval process to ensure they are who they claim to be," says the release.
Obviously it's no small feat for a new social network to gain enough users to become a major player, but if Labbler does build a large core user-base, it will be interesting to see if and how the service actually affects the music business.
The site also notes that it eventually hopes to add a Suppliers category that sells digital and physical music, making the site useful for music fans as well as music professionals. Certainly monetization is eventually a requirement for nearly any site like this, but the question would then arise if that would take the central goal of the site away from its original intent.
Lots of variables here, of course – but we'll be keeping an eye on what Labbler is up to in the coming months.