Quick Answer
Mastering for Hip-Hop music includes accentuating both the low-end frequencies and high-end frequencies of a track, without resulting in distortion. Considering that these frequencies can be very loud, and the overall volume of the master is expected to be loud, accomplishing this can be a challenge.
Mastering for Hip-Hop Music in Detail
Hip-hop is a unique genre. Not only does it span multiple sub-genres, making it complex and diverse, but it also incorporates unique elements rarely found in other types of music.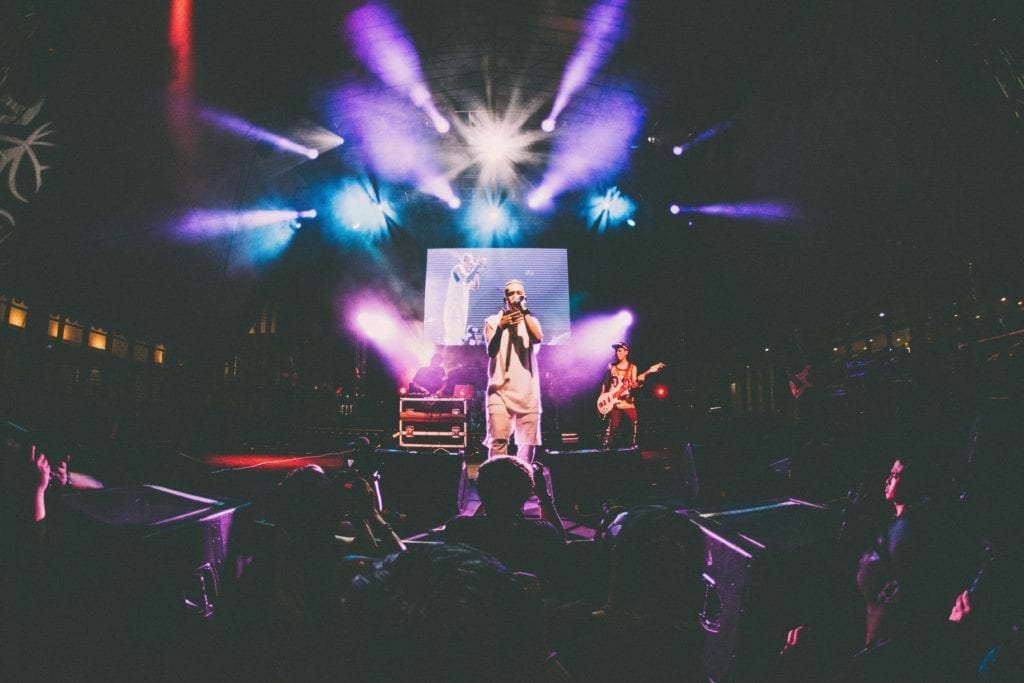 Hip-Hop is a unique genre meaning that mastering Hip-Hop is a unique process.
These elements, be it an emphasis on spoken word which has developed into rapping, or an accentuated high and low-end frequency range, make mastering the genre a specialized process.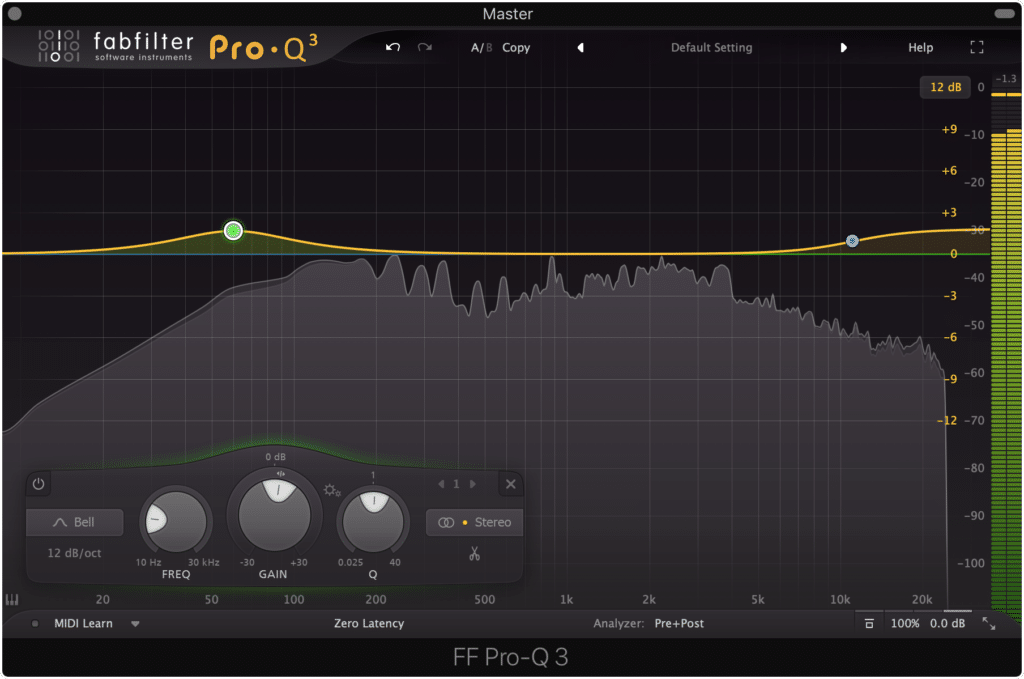 Hip-Hop often has an accentuated low-frequency and high-frequency range.
In other words, mastering for hip-hop is unlike mastering for any other genre. Knowing how to master hip-hop includes knowing the genre well, including what listeners expect and how to deliver that.
Unlike other genres, you may find yourself pushing the limitations of speaker systems when mastering rap, while trying to find the borderline between an aggressive and desired sound and unwanted distortion.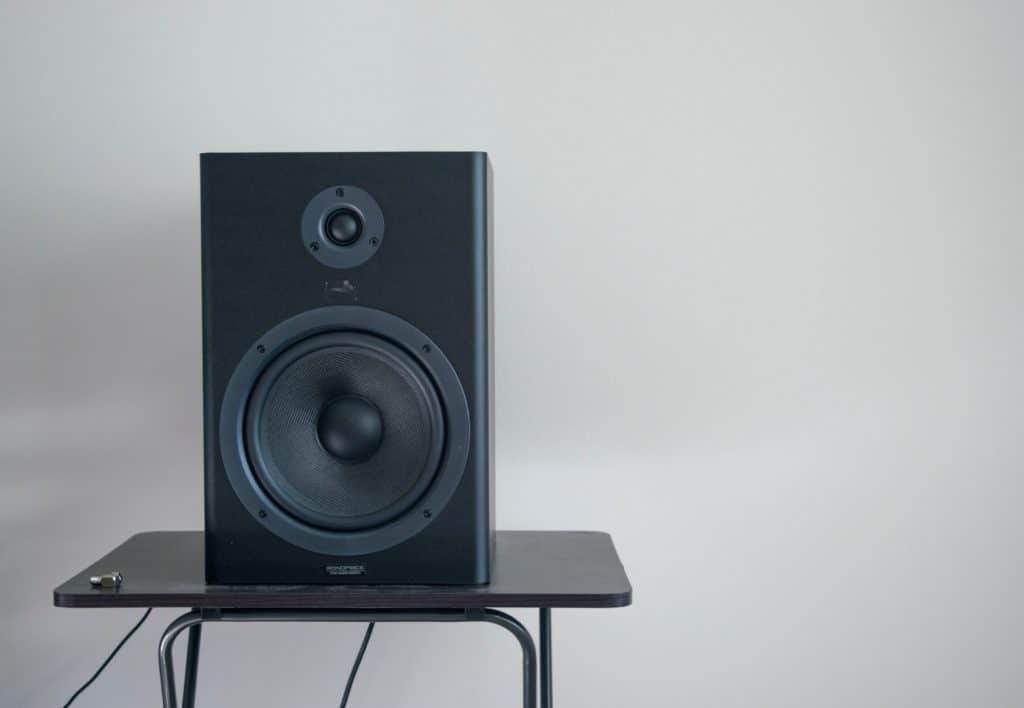 A Hip-Hop master can often push the limitations of a speaker system.
With that in mind, we'll be looking at the expected frequency spectrum of a rap master, how to push the boundaries of your master without causing distortion, how to retain transients when mastering rap, and what may happen if you accentuate your low or high-end too much.
While doing this, we'll also be delving into the unique elements of hip-hop music, and how they tie in to or necessitate , the unique processing needed when mastering hip-hop music.
Given the possibility to greatly and negatively affect a hip-hop master, due to its aggressive nature, knowing how to properly master the genre is crucial. Hopefully, some of the information provided can help you make informed decisions when mastering for hip-hop.
If you'd like to hear your rap or hip-hop track mastered using analog equipment, and with your track's unique sonic qualities in mind, send it to us here:
We'll master it for you, and send you a free mastered sample for you to review.
How Does Hip-Hop Differ from Other Genres?
Whereas other genres adhere to a frequency spectrum closely modeled to that of the Fletcher-Munson curve, or how our ears naturally hear music, rap or hip-hop music tends to exaggerate and accentuate the low and high range frequencies. This is mainly due to the instrumentation used.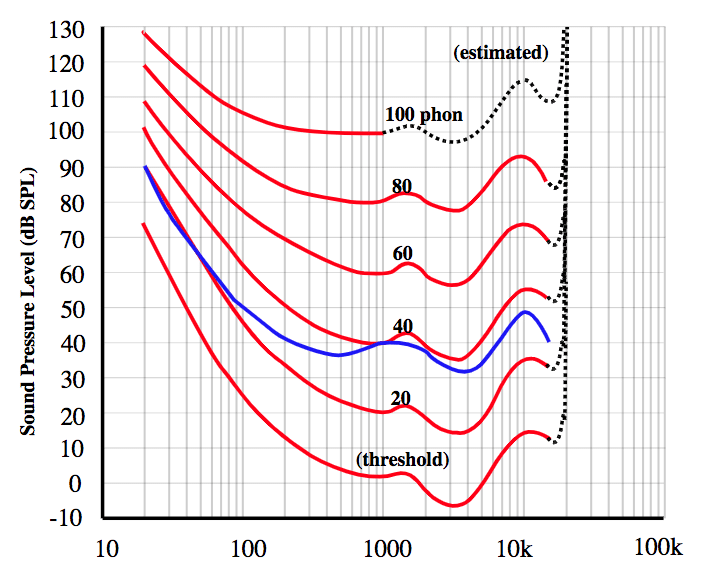 The Fletcher-Munson curve shows how music is perceived in a non-linear manner. The curve influences how music is mixed and mastered.
In most genres, be it rock, r&b, or pop (before it began to become heavily influenced by hip-hop) the low-end frequency range typically consisted of a bass guitar and a kick drum. To balance the low-end of these genres, you'd have to blend these two instruments to a modest degree.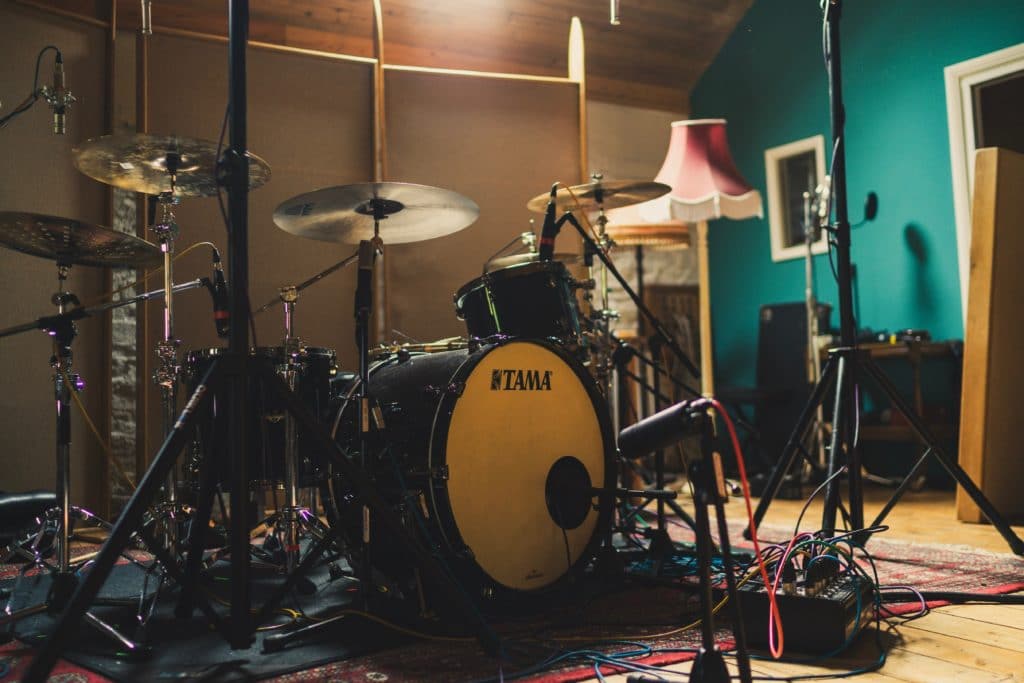 In most genres, to balance the low-end an engineer would need to balance the kick and bass.
But in hip-hop, the 808 has completely changed how we interpret the low-frequency range of music . By introducing a relatively smooth, but loud low-end sine wave, mixed with the transient of a kick drum, the 808 is one of the most identifying factors of hip-hop music.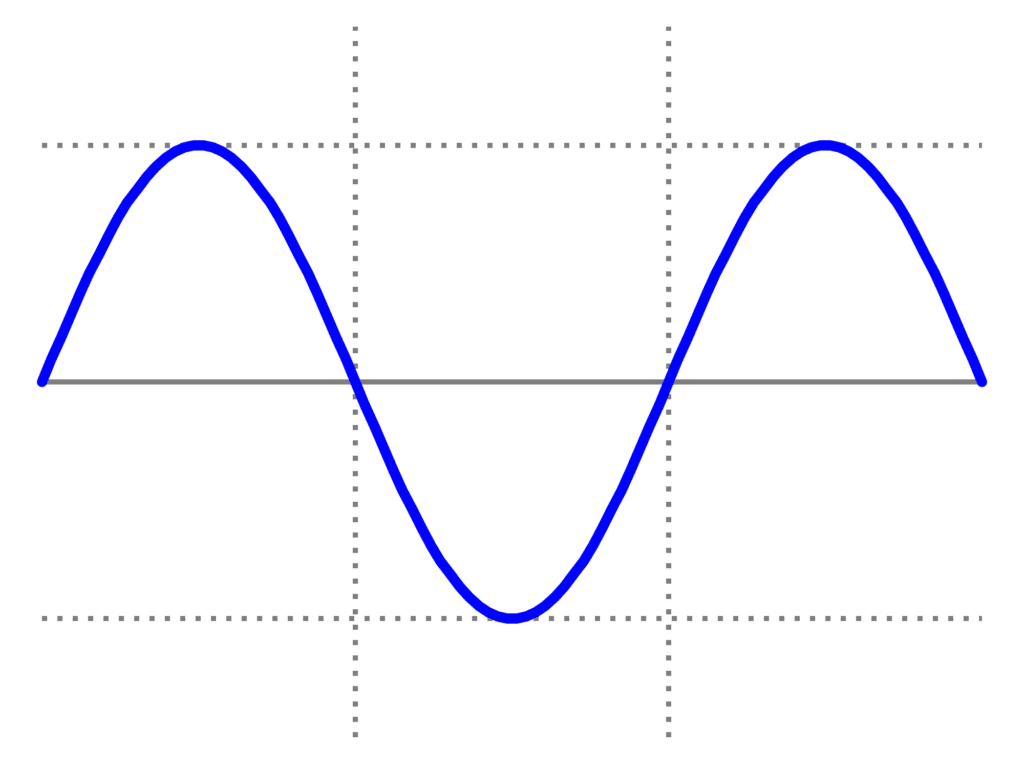 The 808 consists of a transient and a loud sine wave.
Although it's a great and iconic sound, it doe present mastering engineers with a challenge.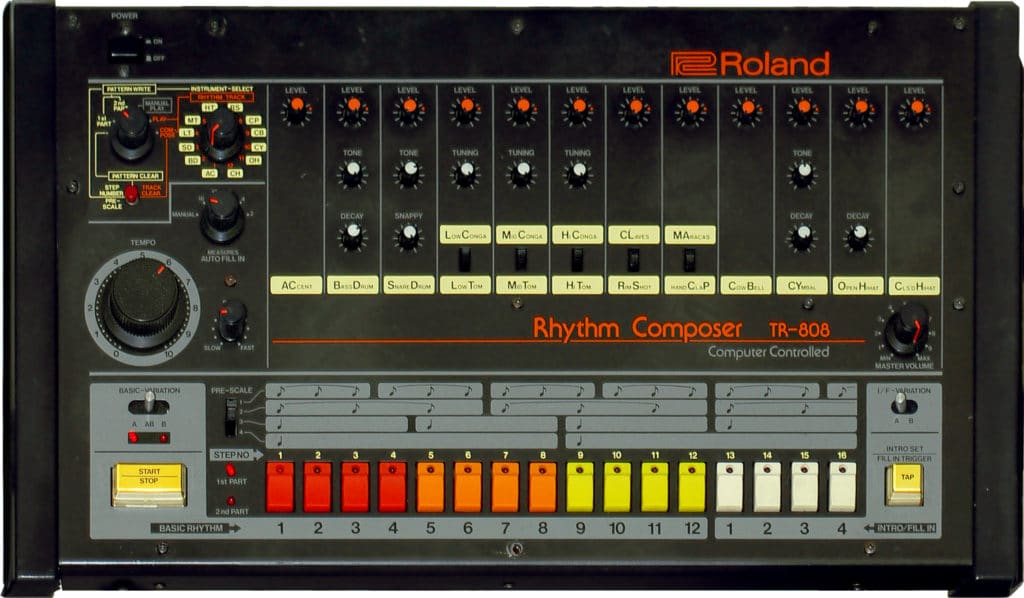 The TR-808 drum composer helped to popularize the 808
If you'd like to learn more about the Fletcher-Munson curve, and how it relates to our perception of music, check out our blog post that delves into the topic:
In addition to noise-shaping, it discusses how we perceive music based on the relative loudness of that music.
How Do You Make a Hip-Hop Master Loud, Without Making the 808 Too Loud?
Without a doubt, the 808 will be one of the loudest dynamics in a hip-hop track - so how do you keep it intact while still achieving a loud and present master? In short, you'll need to carefully introduce compression; too much and you'll lose the 808's impact, too little and won't control the dynamic.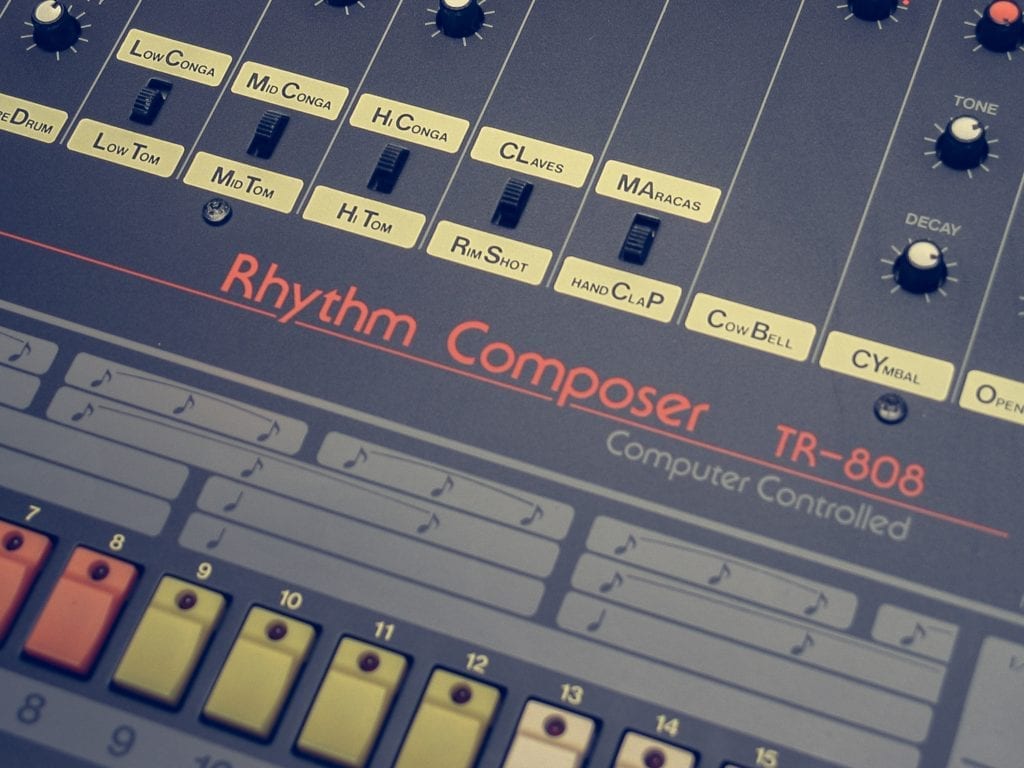 The 808 is often the loudest dynamic in a hip-hop or rap master.
The best way to introduce careful compression when mastering is by using a modest ratio, lowering the threshold and setting it as accurately as possible, and then using a longer attack with a shorter release.

Mindfully lower your threshold and set your ratio to compress as accurately as possible.
By using these settings, you'll only compress when needed, avoid attenuating the actual transient, and you'll retain the impact of your 808. Keep in mind that frequency-specific, or multi-band compression, will be the best compression type to use.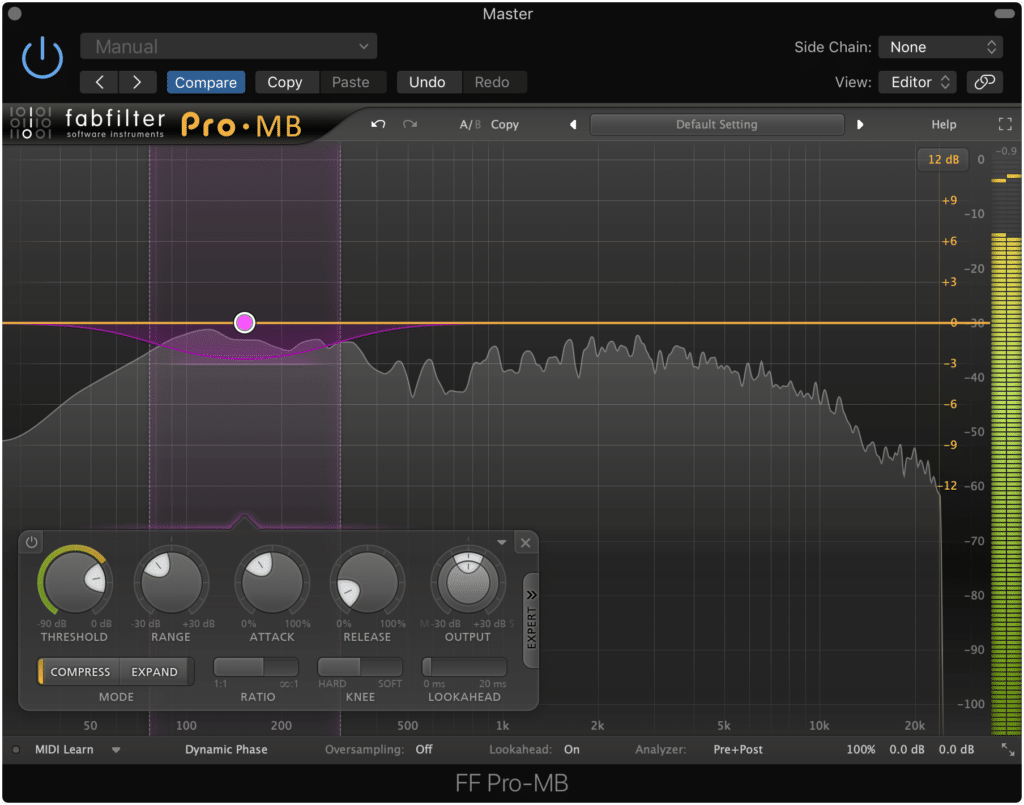 Use multiband compression why trying to compress specific frequencies.
This way, you don't affect your entire signal - only the low-frequency range . Once the low-end is adequately controlled using compression, further processing, and eventual limiting can be used.
If you introduce limiting before or without controlling your 808, it's very possible you'll create clipping distortion, or need to truncate the low-end using brick wall limiting. Either way, your master will suffer for it, and you'll end up with either a distorted or squashed sound.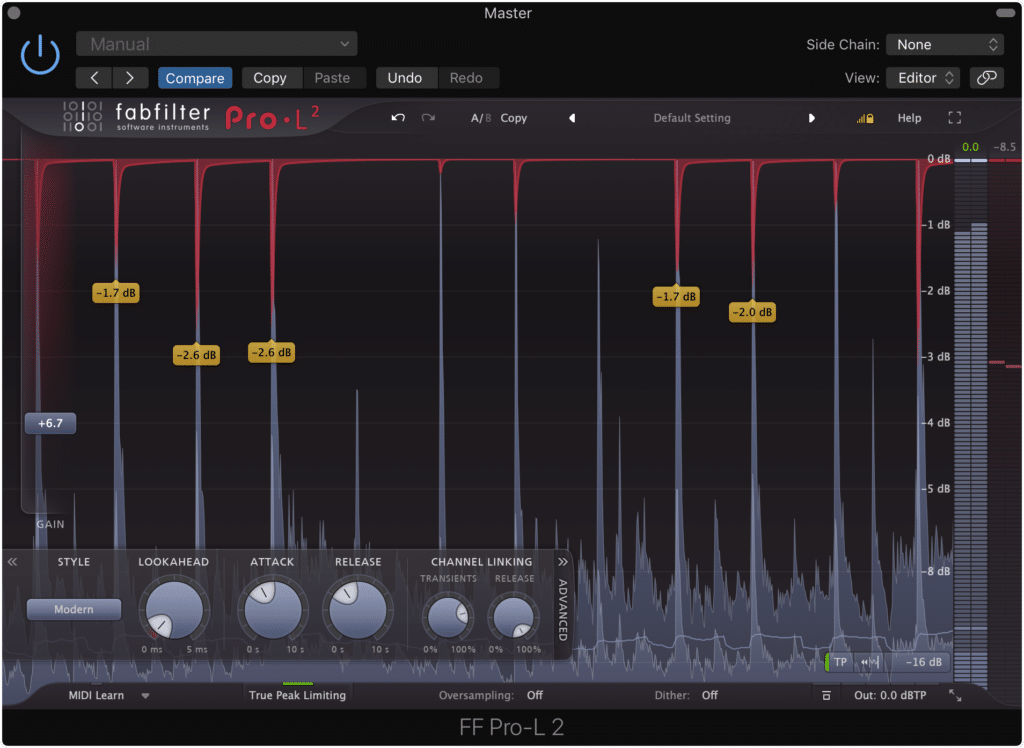 If you introduce limiting before compressing and controlling dynamics, you'll end up truncating your transients.
If you'd like to learn more about how to make an 808 sound full, and how to achieve a hip-hop sound, check out our blog post on the topic:
It shows how harmonics can affect the low-end of your mix or master.
Additionally, you can check out this blog post specifically about 808s:
It shows some tricks for making your 808 cut through a mix.
How do Vocals in Hip-Hop Differ from Other Genres?
In most genres, the vocals are sung more often than they are spoken, but in hip-hop, rapping is the predominant vocal styling. As a result, it's paramount that the vocals can be clearly heard, and that they sit on top of the instrumental track.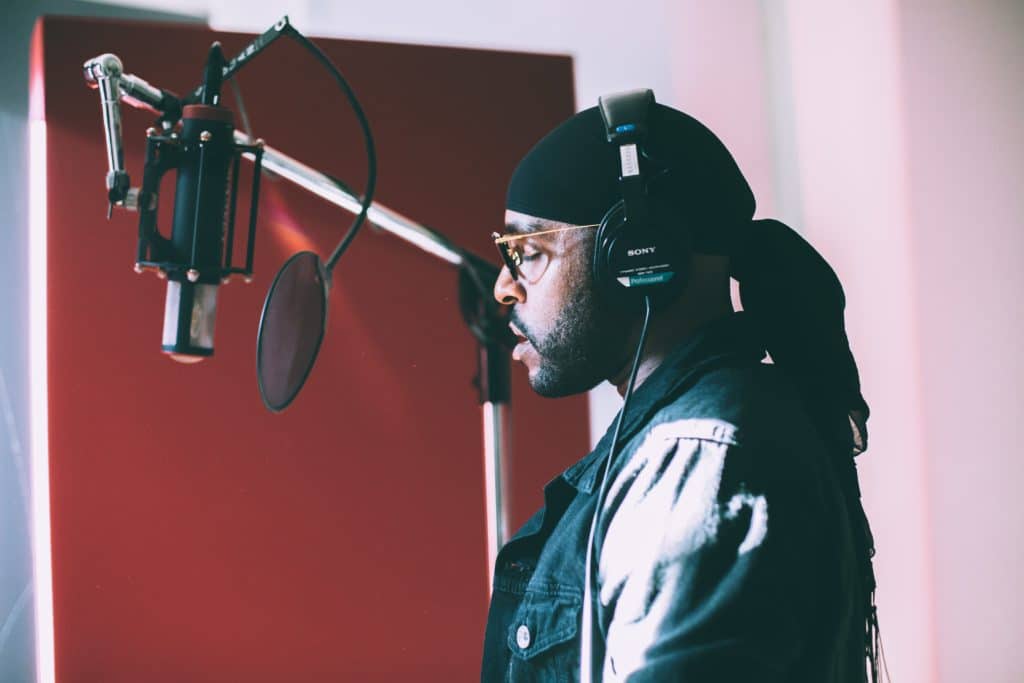 Rap vocals are much more upfront than in any other genre.
The need for clear and upfront vocals has let to a phenomenon in hip-hop music in which the vocals are very compressed, processed, and equalized to have an extreme amount of detail and high-end frequencies.
But how does this affect the master?
If you listen closely to some rap tracks, you may notice something strange. You'll hear that a rap vocal will sound clear and upfront, until the 808 hits. When the 808 hits, you may notice that the vocal sounds distorted and becomes muddled by the 808.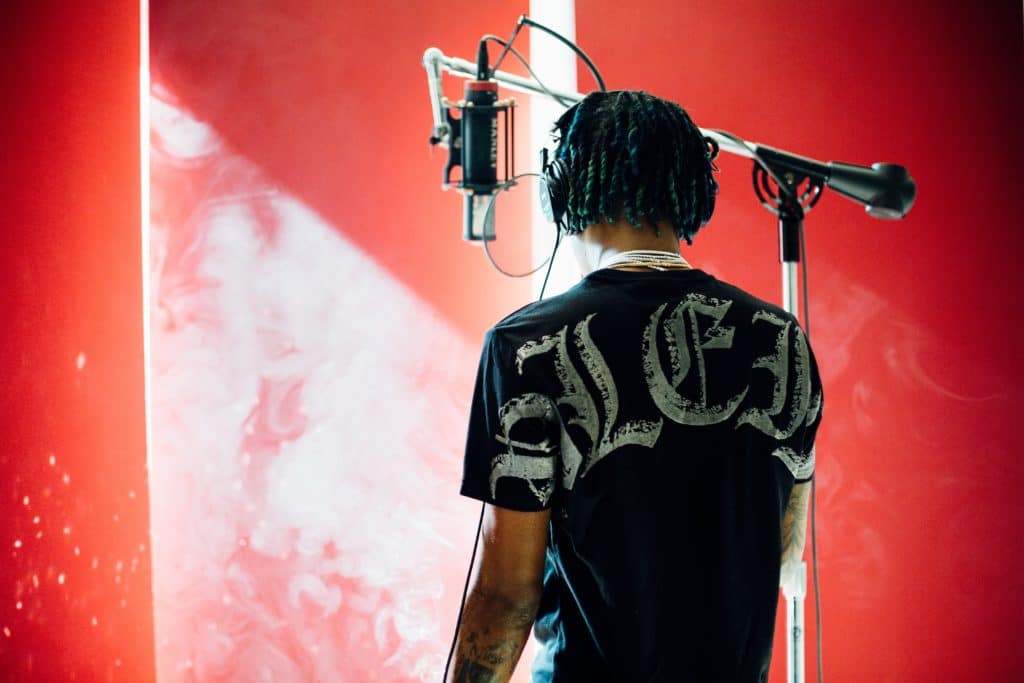 Since the vocal is so upfront, and uncontrolled 808 may mask and distort the vocal.
In this instance, what is most likely happening is the 808, being a powerful instrument, is causing distortion and is masking the vocal. Because the vocal is typically so upfront and present, it's easy to notice when it suddenly but predictably gets "pulled under" by the rhythmic 808.
All this to say that distortion is even more present in the hip-hop genre, due to how the vocals are processed. Because they are so clear, upfront, present, and full of high-frequencies, whenever they are distorted and masked, you'll notice.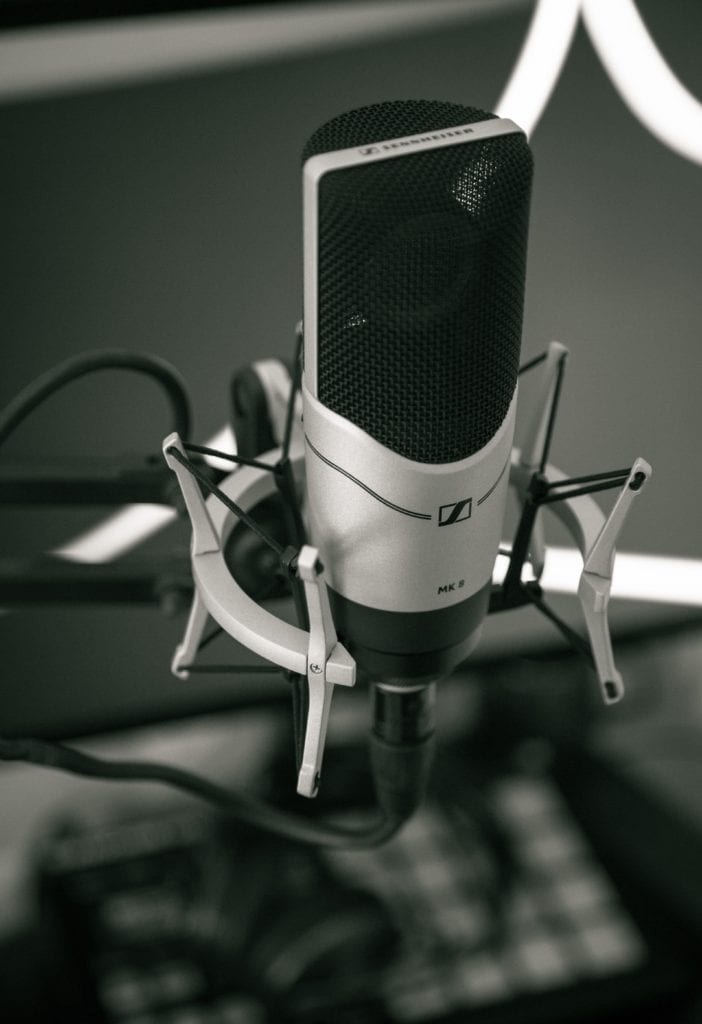 Distortion can become more noticeable in Hip-Hop due to the upfront vocal.
This gives a mastering engineer even more reasons for finding a way to control the low-frequency range and to avoid distortion whenever possible.
Although we won't be delving much deeper into how a rap vocal is processed, simply know that a rap vocal is often more susceptible to distortion, and should be treated as such when mastering a rap track.
So, just to recap - a hip-hop track is unique in that:
The low end and the high end are often amplified significantly
The vocal is incredibly forward, compressed, and crisp
A rap or hip-hop master is more susceptible to distortion
How Distortion Can Occur Twice with a Hip-Hop Master
Distortion can be a great thing when mastering. It can add complexity to a master, and fill in the gaps of the frequency spectrum, resulting in a rich sound.
The same is true for any Hip-Hop master; however, unwanted distortion is more likely to occur during a hip-hop mastering session due to the amplified low and high end, as well as the louder overall level.
With that said, during the limiting process, excessive truncation can lead to but harmonic generation and clipping distortion. The harmonic generation may not be the most unpleasant, but the clipping distortion will most certainly create undesirable high order harmonic distortion.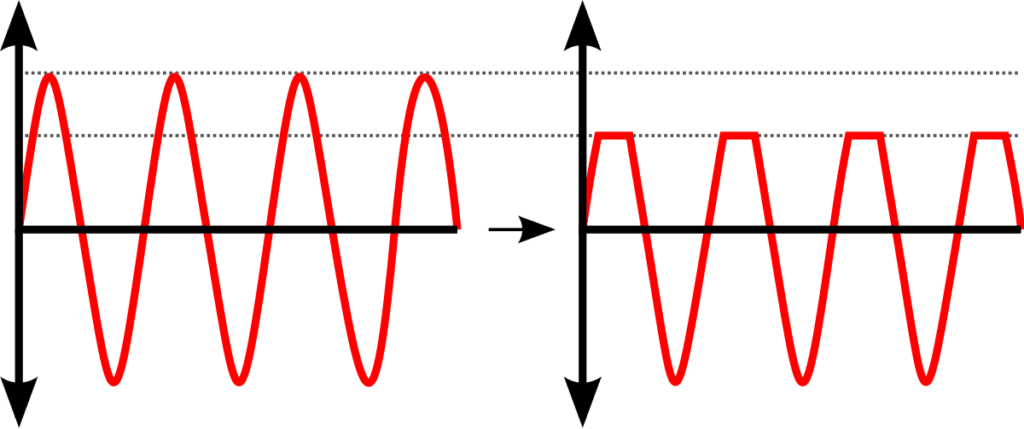 Clipping distortion is noticeable and unpleasant to listen to.
Again, this distortion is more likely to occur, given the excessively amplified low and high-frequency ranges, meaning you need to take extra precaution before using any form of limiting.
So this is one-way distortion can occur, how about the second?
When most genres are mastered, they're done so in a way that allows them to be played on consumer-grade equipment without any issue. This means they can playback over a car stereo amplification system, or on a phone with some earbuds, or on any other entry-level audio equipment, and distortion won't occur.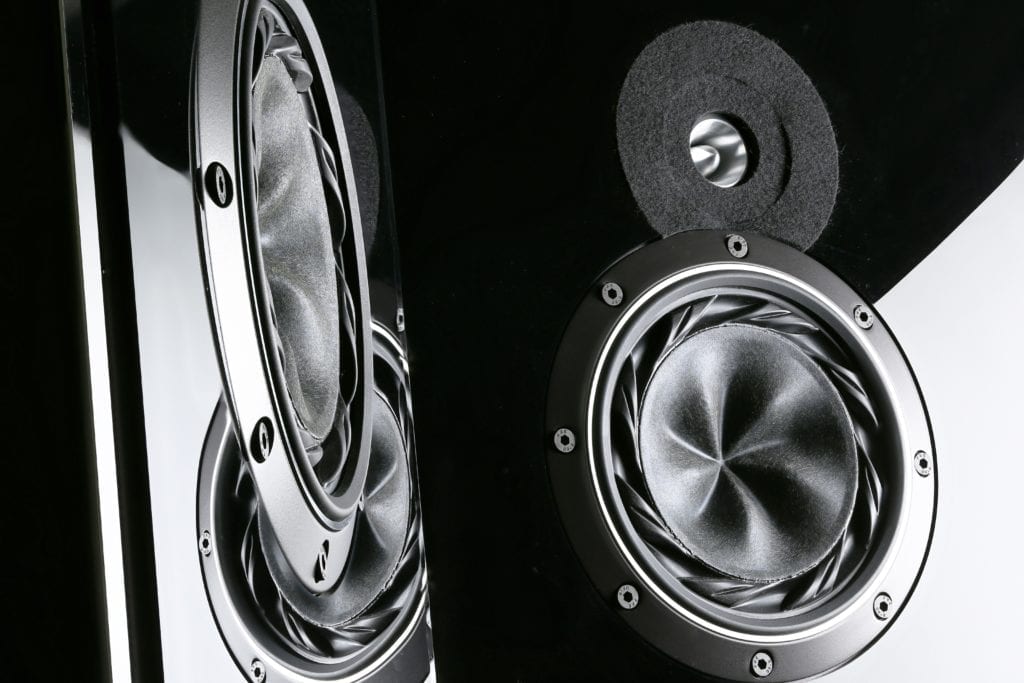 Hip-Hop's frequency spectrum doesn't always make it friendly to consumer-grade speakers.
However, rap and hip-hop are often mastered without entry-level equipment in mind.
For example, think about the last time you heard rap or hip-hop playing loudly on someone's car stereo. How did it sound to you?
Did it sound smooth and hi-fi, or did it sound like the car speakers were trying to escape?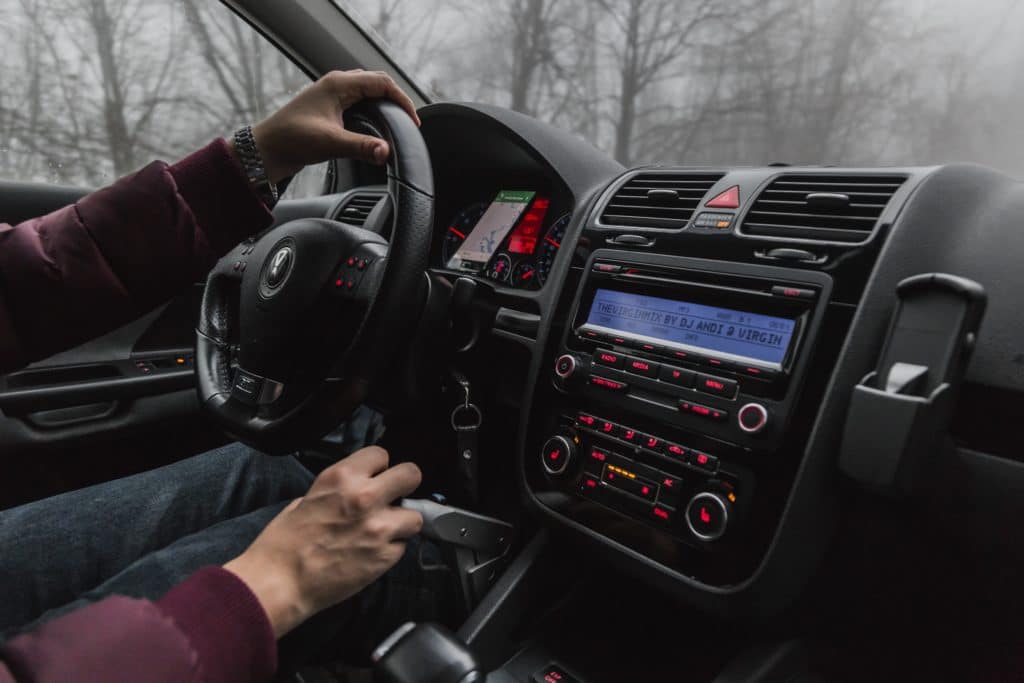 Entry-level speakers such as car speakers may distort, or worse, become damaged if Hip-Hop is played at louder levels.
Odds are it sounded distorted - the reason being, the speakers and the amplifier in the car were not designed to handle the excessively amplified high and low-frequency range.
The same can be said for other consumer-grade equipment - rap and hip-hop can often cause distortion to speaker systems, and possibly even damage the speakers. For this reason, you'll need to try to the best of your efforts, to deliver what listeners want to hear (a loud 808 and crisp high end) with a master that won't distort, or worse, damage a speaker system.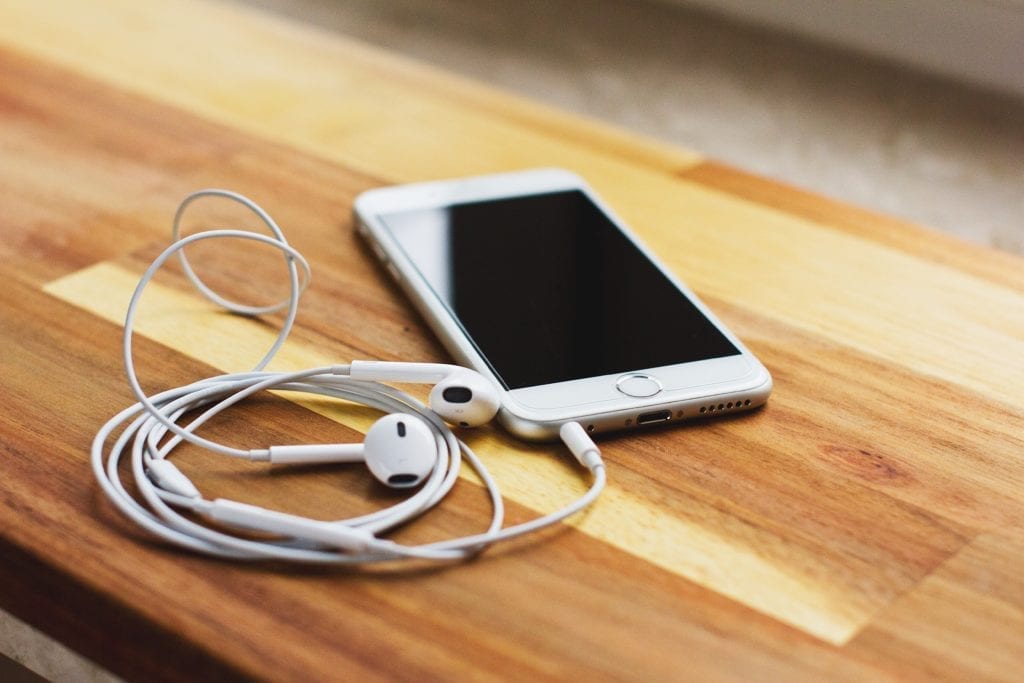 Although Hip-Hop sounds good over earbuds, you may be able to notice small distortions that occur when listening to Hip-Hop.
If you'd like to hear a hip-hop master that doesn't introduce unwanted distortion or overwhelm consumer-grade equipment, send us your mix here:
We'll master it for you, and send you a free mastered sample for you to review.
How to Create a Hip-Hop Master Without Unwanted Distortion
As we've covered, it's easy to create distortion when mastering a rap or hip-hop record. That's why it's helpful to have some techniques with which you can make a hip-hop master sound loud and upfront while avoiding distortion.
One of the best ways to maintain the expected loudness of the low-frequency range without causing unwanted distortion is by utilizing low order and subharmonic generation.
Just like with other forms of distortion, harmonic generation causes the frequency spectrum to become full and complex. This same type of processing can be applied to the low-end of your master, by using these same harmonics, but based on the lowest fundamental.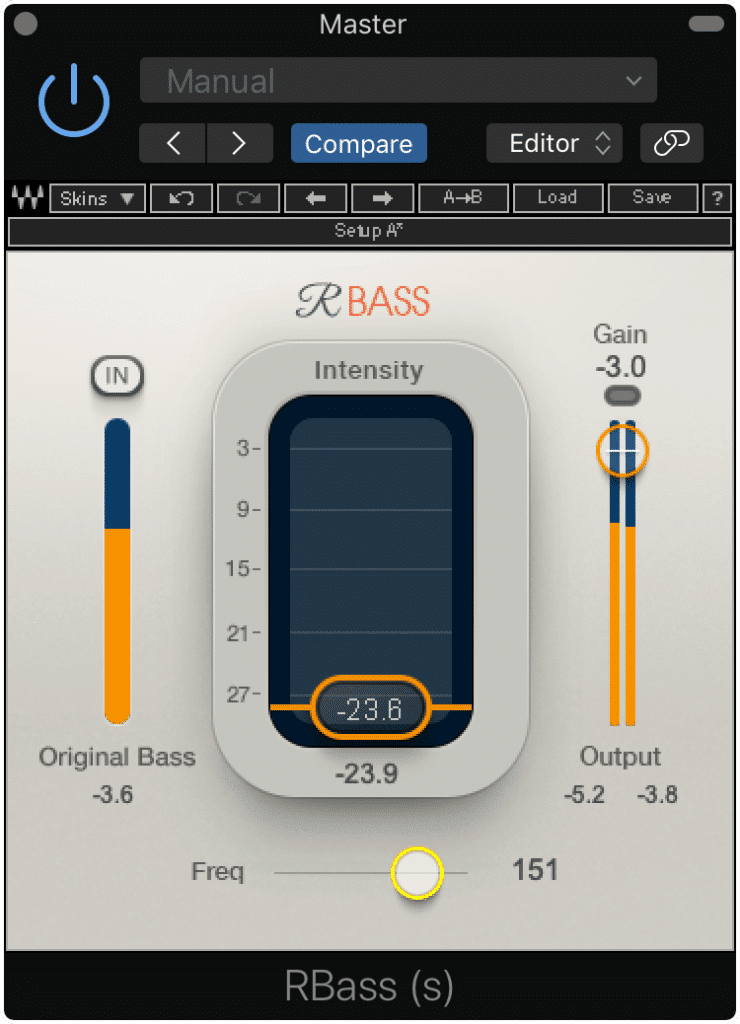 The RBass plugin creates low-order harmonics directly above the lowest fundamental.
Some of the plugins you can use to generate low order harmonics and sub-harmonics are the Waves R-Bass plugin and the Waves loAir Sub-harmonic generator. Using these plugins subtly means you can thicken your low-frequency range, make it more perceivable on consumer-grade listening systems, and you can attenuate the volume of the loudest fundamental to avoid distortion, without loosing the 808's presence.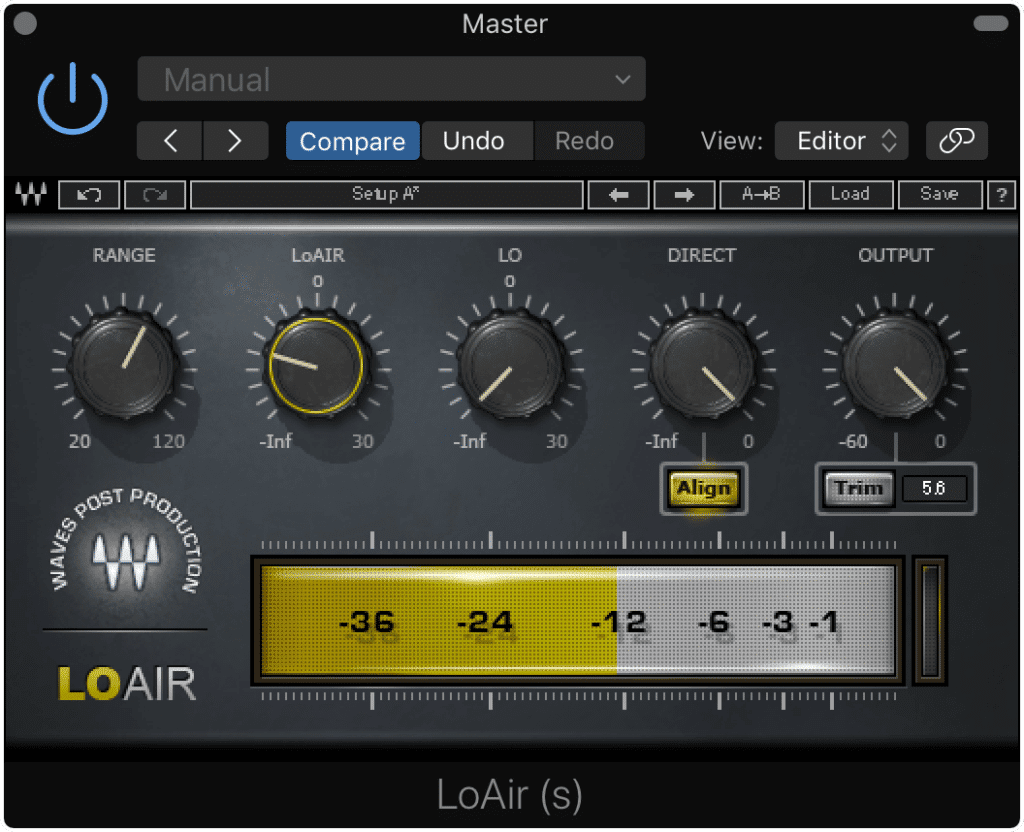 The LoAir plugin creates a subharmonic right below the fundamental.
Remember to use these effects sparingly, as they can easily become overbearing and degrade the sonic quality of your master.
You can learn more about this type of processing here:
It shows how low-order harmonics and subharmonics serve to create a full low-frequency spectrum.
Equalizing Without Distortion
Another aspect of mastering a hip-hop track without distortion can occur during equalization. Typically, when equalizing a hip-hop master, you'd slightly accentuate the high frequencies and the low frequencies.
Well, as we just discussed, doing so can exacerbate any distortion that occurs during the limiting stage. The alternative to equalizing and amplifying the low end can be read about directly above this section - but what about the high end?
How do you accentuate the high frequencies without running the risk of causing distortion during limiting?
The simplest way to amplify the high frequencies, without risking distortion during limiting, is to amplify the side image instead of the stereo or mid-channel. This way you can amplify these frequencies where they are weakest and in the greatest need of being amplifying.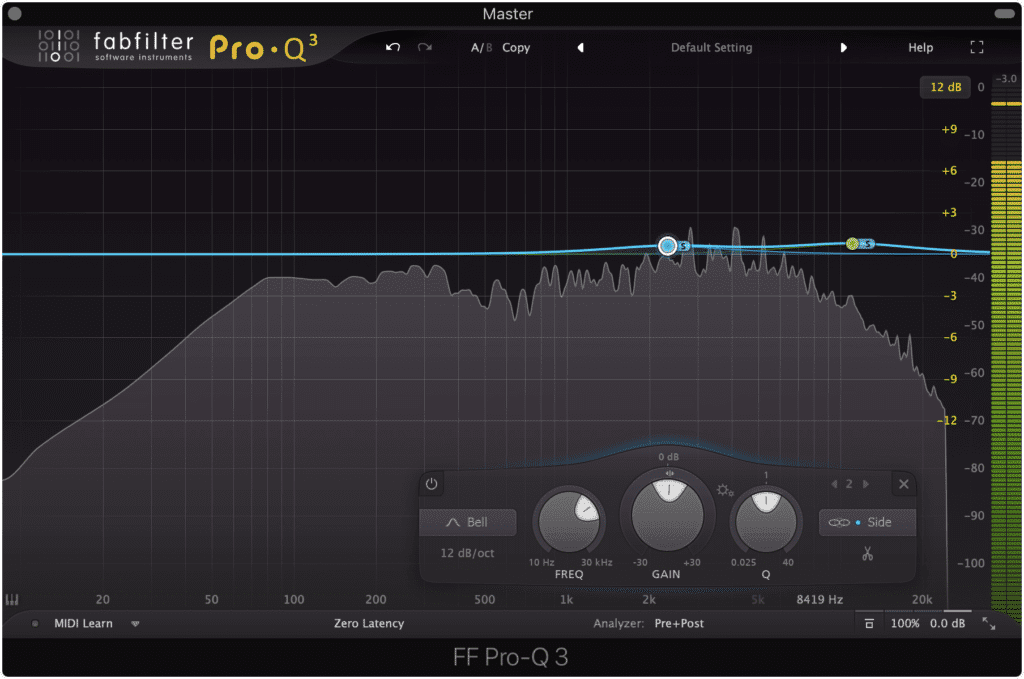 Amplifying the side image increases the master's stereo width.
Often times, the high-frequency spectrum of the side image contains the high end of the reverb and other processing. As you can imagine, this softer or quieter processing can be lost or masked by the louder high frequencies.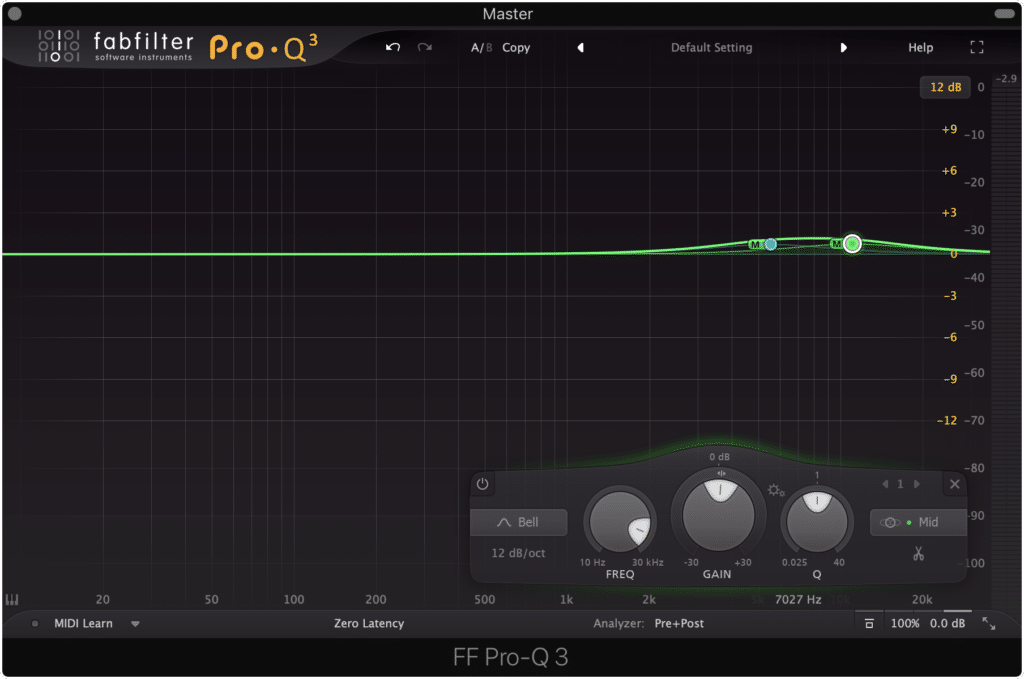 Be careful amplifying the mid-channel high frequencies, as they may already be present enough in your master.
These louder high frequencies are often located in the center of the image, in the form of sibilance or as the mono aspect of a high hat or snare. Due to their loud nature, turning them up even higher may result in eventual distortion during the heavy limiting often associated with hip-hop mastering.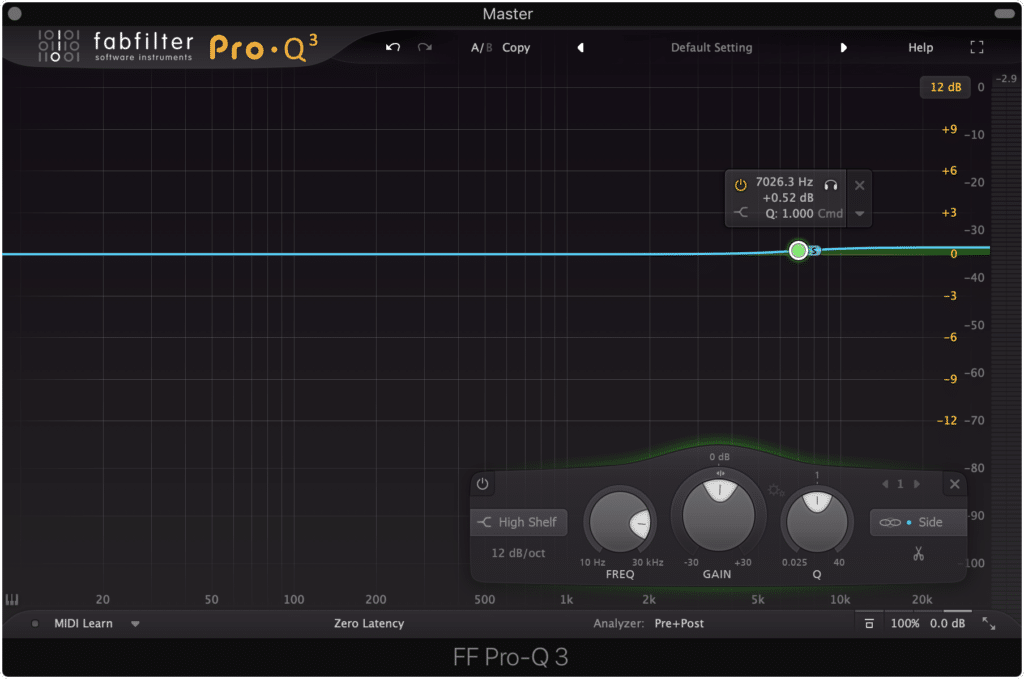 The curve shown above is a good starting point when equalizing the side image.
So again, it's best to amplify the side frequencies using a mid-side equalizer. A good start is by amplifying 7kHz and up using a shelf filter.Start with .5dB of amplification , and then move from there using your discretion and considering what is best for that particular song.
Conclusion
As we said, hip-hop is a unique genre; it doesn't fit into any mold set by other genres. In that regard, it stands alone, and how processing is implemented during its mastering stands alone.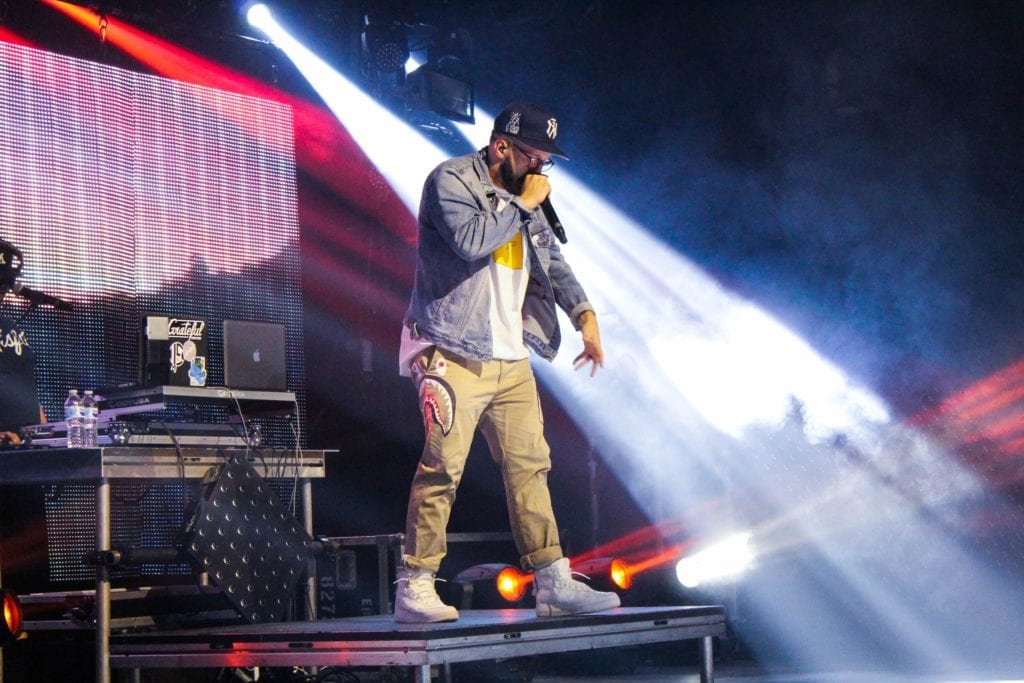 Hip-Hop needs to be mastering in a unique way, due the to genre's unique sound.
If you want to master for a hip-hop artist, or if you're a hip-hop artist mastering your music, you'll need to understand the genre well. You'll need to find a way to allow the frequency range to be uniquely amplified without causing distortion during limiting.
In other words, you'll need to control your dynamics, so that when limiting does occur, you aren't truncating your 808, high-hat, or snare. This is truly difficult if you want to retain your transients but simultaneously, want to create a loud master.
By combining various techniques, such as intentional and well-thought-out compression, low order and subharmonic generation, and mid-side equalization with an emphasis on amplifying the side image, you can get closer toward creating a great sounding master.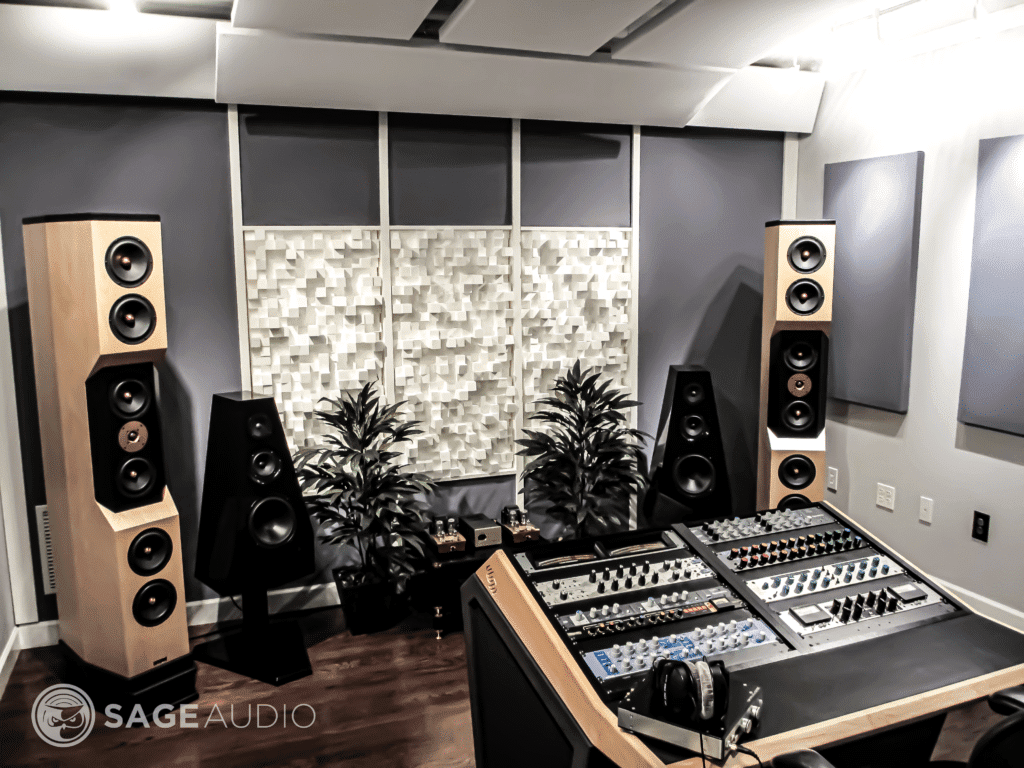 Various mastering techniques create the sound that Hip-Hop fans love.
Perhaps the most important thing to remember about hip-hop when mastering is how easy it is to distort the master. Between the 808, the snare, the high hats, and the upfront and heavily processed vocal, it's easy to truncate dynamics or push an already distorted instrument into the red.
When the signal is already aggressive, be it from distortion or amplification, it's important to try to tame what you can before further amplification.
If you'd like to hear your music mastered with these mastering principles in mind, send it to us here:
We will master it for you, and send you a free mastered sample of it. This way, you can test our services prior to committing to a particular studio or engineer.
Have you ever mastered hip-hop music?
---