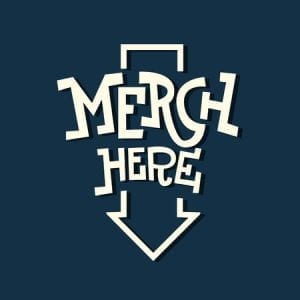 Physical Merchandise Distribution Companies:
Lets start with Physical Merchandise Distribution Companies. Remember that with merchandise companies, if you order wearables in bulk, the purchase price goes down considerably. Each merchandise distribution company has unique strengths and you'll need to see which works best for your needs, but we've done some research and here are some companies our artists have recommended.
17 yrs of producing merchandise for companies like "Live Nation" to 'MTV"
Jakprints has every classic artist/band merchandise item, from VIP passes to bumper stickers. It's a huge company and gives you many distribution options with fine details. For example: embroidery to screen printing
The ordering process is more complicated as there are many companies they print with. The color of the shirt and how many colors used to print will also be considered for how much they charge
Jakprints is the most inexpensive and has the biggest price breaks the more bulk merchandise you order
Jakprints doesn't however provide the amount of unique merch items that the companies below do and is more complicated to navigate
Jakprints has in house designers you can work with if you need help creating your logo or merch design. An in house designer is priced at $49.00 an hr.
An artist can also have their CD packaging designed and printed here
Zazzle - www.zazzle.com
This company has a user-friendly site which gives you the option of uploading your designs with ease. The ordering process is easy to navigate and track your order with
Zazzle's bulk pricing falls on the higher end of these comparing companies
Zazzle's unique customized items including dog clothes, canvas prints, zippo lighters and Iphone covers
Offer 100% satisfaction guarantee with each item
They have a library of designers for different unique items
400 + products to design
Offer 100% satisfaction guarantee with each item
Do not have in house designers
For trademark issues, as an artist you need to provide proof that you are the copyright owner of the design or logo you'd like to add to your merchandise
Sticker Mule only produces buttons, magnets, transfer stickers and labels but they're specialized and top of their game. They have amazing reviews, produce high quality products, and are often praised for early delivery
They offer free online proofs
Worldwide shipping
They have a quick 4 day turn around
They've been used by companies such as Google, Amazon, Nike and Netflix
Just like the companies you can use to produce your physical merchandise, companies that will aid you in selling your merch online have individual strengths. Again, we suggest that you do some research into which company works best for your needs. But to start you out, here are 4 digital merch companies our artists recommend.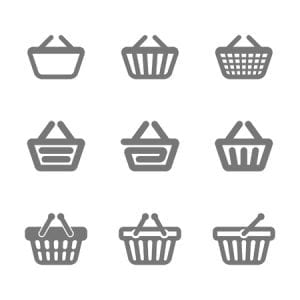 Digital Merchandise Company Recommendations:
Not just a store but an all in one SEO website platform with mobile friendly templates to choose from. Bandzoogle specializes in working with musicians and aids you in selling your music, merchandise and tickets
The websites they create are easy to navigate, high quality, and they have over 100 templates to choose from
The site tracks your inventory and lets you know when to re-order
You keep 100% of your sales
You have access to blogs, email marketing tools, interactive data reports, mailing lists, and a gig calendar
There is a 30 day free trail option and subscription start at $8.29 a month
Dizzyjam is purely an online merch store
Free account and no subscriptions to purchase
They create you a unique URL for fans to access your store
You upload your design, they print and directly ship them to your fans
Does not have the option of purchasing downloadable products
My Minto - myminto.com
Free beginning plan and the option of 3 paid subscription plans with more benefits and features
The free plan gives the artist up to 10 pages for a store and 100 products to upload and there is no contract involved
You keep 100% of your sales
The free plan does not have the options of digital product selling or a mobile store and the artist cannot use a custom URL for the store
This company is used by many artists but is not specifically made for artists
It's extremely user friendly and easy to set up a store on Shopify
They have the option of a 14-day trial but you must continue with a paid plan to keep using their service
You can sell your merch, music and other downloadable products
You need a separate app to sell wearables with Shopify
Take your time and enjoy the process of scouting out the best merch avenues for you and your band. It'll be worth it when you see your fans connecting with your merch and you have more cash in pocket.