Whether or not musical soap opera television shows are your cup of tea, we're always excited to see our city on the big or small screen, and Nashville is the setting (and filming location) for the new ABC show "Nashville." We'll be keeping our eyes peeled to see if we can spot our Nashville mastering studios in the background of any scenes.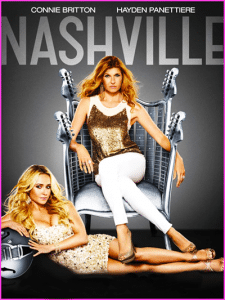 The show stars former "Spin City" and "American Horror Story" actress Connie Britton as an aging country star, along with former "Heroes" star Hayden Panettiere as an up-and-coming singer. Hopefully the show, which began filming here about four months ago, will avoid any of the typical stereotypes that Hollywood often likes to place on Nashville.
One good sign is that it is reported that the Bluebird Café features prominently in the show, which is one of the best places in Music City to hear songwriters showcase their work. This ranges from the best new writers to the most seasoned professionals and biggest stars.
It turns out that the first episode of the show, which premiered October 10, landed some of the highest ratings of any new show so far this season. This got us to thinking about other films and television shows that have featured Nashville in the past, and we wanted to outline a couple here.
"Nashville" (1975 film by Robert Altman)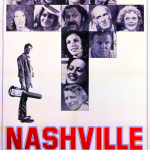 This musical film by Altman wasn't very well appreciated by the country music establishment when it came out in the mid-1970s, though it has stood the test of time as a fine film, and certainly one of Altman's best.
The somewhat spastic films follows a huge cast of characters, including big names like Ned Beatty, Shelly Duvall, Lily Tomlin and a young Jeff Goldblum. The film culminates with a huge concert staged at the Parthenon in Nashville. The entire film was filmed on location in our city in 1974.
"Nashville Star" (2003-2008 USA Network and NBC Reality Show)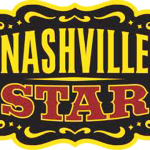 "Nashville Star" aspired to be the country version of "American Idol," and succeeded in many ways in that aspect while it was on the air. The most prominent name to come out of the show throughout its run is Miranda Lambert, who finished in third place in the first season of the show back in 2003. Obviously her career has gone pretty well since that time, though the same can't be said about many other contestants on the show.
In fact during that season and the next, all of the contestants lived right down the street from Sage Audio's Nashville mastering studio here on Music Row.
The show had a slew of famous hosts including Billy Ray Cyrus, Wynonna and Cletus T. Judd (not related to Wynonna, nor even his real name). Judges included John Rich, a pre –"The Voice" Blake Shelton and, for some reason, Bret Michaels.
"Nashville" (2007 Fox Television Series)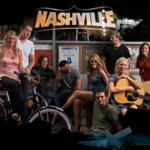 If you remember this show at all, you remember why it only lasted two episodes before being cancelled. Enough said.