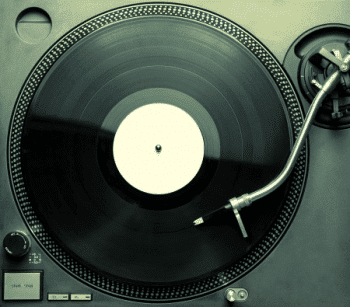 This year is showing so far to be good for vinyl sales and on-demand streaming, up 40% and 42% respectively. However, overall album sales are down almost 15%.
Nielsen Entertainment released their bi-annual Music Industry Report, which highlights the previous six months' "Overall Music Consumption." Disney's Frozen soundtrack dominated the top spot for most selling digital and physical albums.
The top selling artists in vinyl were Jack White, Arctic Monkeys, Beck, The Black Keys, and Lana Del Rey. Daft Punk's 2013 Grammy-winning album Random Access Memories earned 6% of its first week sales from vinyl–19,000 out of 339,000–and ultimately sold over 50,000 vinyl copies.
Jack White recently set a record for biggest one week sale of vinyl records, topping over 40,000 copies of his album Lazaretto. It includes hidden tracks and holograms that are only accessible on turntables. Vinyl makes up 25% of his total sales.
The report echos trends that a growing number of consumers care more about sound-quality. Also it reflects how streaming has caused a major cut in album sales.
The middle ground for these two trends may be better digital formats. In Europe, streaming services like WiMP offer CD-quality streaming. Platforms like Bandcamp here in the States allows artists to upload and sell their files in high-fidelity formats.
For independent artists looking to make their album profitable, vinyl is becoming a legitimate medium, as many fans of the analog format are willing to pay more for an experience that–in their estimation–can't be replicated digitally. It also offers a format for exclusive physical content and beautiful, large album artwork–something digital has yet to adequately recreate.