Oh, the continuing saga of Pandora and its fight to obtain the amount of fees it feels it deserves. It seems like we're featuring an article about the streaming Internet radio company every other week, but these precedents are important. And Pandora is important to independent musicians – and likely will become even more important in the future (how important? Head over to our blog on how to get your music on Pandora ).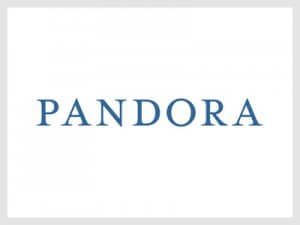 But back to the issue at hand this week: Pandora has sued ASCAP in a federal court as part of an ongoing effort to lower the performance rates of the work of ASCAP's songwriters and composers. ASCAP, of course, is the American Society of Composers, Authors and Publishers, and is one of the three performing rights organizations in the U.S. (the others being BMI and SESAC).
As per usual with these deals, the actual fees Pandora wants set are somewhat vague, and are only defined as "reasonable fees and terms" that will last through 2015. Pandora's original terms with ASCAP were set in 2005, and the company has been paying interim fees since January 2011 as the two groups have been unable to come to an agreement.
"ASCAP continues to seek rates higher than the current rates and above the agreement that they reached earlier this year with all of the major radio groups, which covers both broadcast and Internet radio usage for the majority of our competitors," a spokesperson for Pandora told Billboard.biz. "As a result, we are initiating the process that has been in place for decades to resolve royalty disputes with ASCAP."
The problem for songwriters, however, is that Pandora already has been condemned by many for paying far less money to songwriters than any other group. In a recent blog, we quoted Downtown Music Publishing president Justin Kalifowitz as saying "the ratio of artist to songwriter royalties that Pandora pays is the lowest of any income type in the music business." And Pandora is not being spoken of fondly by publishers after this latest news, either.
"It's outrageous Pandora would try to reduce the already nominal amount they pay songwriters and music publishers, when Pandora's business model is based entirely on the creative contributions of those songwriters," National Music Publishers' Associates President and CEO David Israelite said in a statement.
It should be noted here that Pandora also is trying to reduce the rates it pays on the performance of sound recordings, as well. But in his statement, Isrealite also noted some important Pandora numbers:
The streaming internet radio service had a revenue of $338 million in 2011.
During the same year, Pandora's market capitalization was almost $1.6 billion.
What these numbers leave out is that the company has yet to have a profitable year, due – the company says – to the fees that it is forced to pay. It's hard to see exactly who is in the right here (if there is a right) when it seems nobody is making money, even though there is obviously a lot of money moving around the system.
Some experts have noted that it may be in the best interest for songwriters to bypass ASCAP, BMI and SESAC all together and negotiate their own rates with Pandora. While EMI Publishing has begun doing that, it doesn't mean that independent artists have the same leverage.
Regardless, we'll be keeping an eye on what happens in this case (and the rest of the digital music industry) and keep you updated when new developments occur.