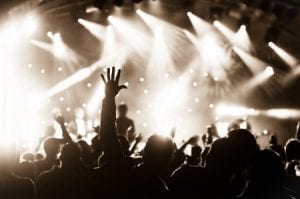 The thrill of the live performance is usually No. 1 on an artist's list. But if you're just about to make the debut of your music career, breaking into the gig search can initially be overwhelming. Remember it's important to take your time and embrace the beginning of this adventure slowly and with wisdom. Here are some preparation tips our artists have found useful to make sure they have their bases covered before approaching venues.
Push your online potential.
Giving your band an online presence is far more than making sure your fans or those in the industry have a way to reach you. You're creating an online personality and vibe for your band.
Make sure you present yourself professionally and that your online and offline presence matches. The way you dress, your pictures, your logo, the coloring, should all have a solid theme and identity. This will make a bigger impact. All social media platform names, bios, and images should ideally match your website, keeping them all spelled the same.
There are many online solutions for DIY website building. You no longer need an in depth level of coding at your fingertips. Sites such as "sitebuilder", "wix", and "squarespace" were top contenders in 2017 reviews for price and usability.
Not only that, but sites such as "band zoogle" are catered towards bands and musicians. They give you options to have your social media, band camp and sound cloud integrated into your website with no coding involved and even have Merch store options, mailing list management and little add on's like a "tip jar" that lets you receive donations.
Secure your band's domain name and make sure to keep it simple. It's important for it to be memorable and easy to search. Try to stay clear of anything that people could easily misspell.
Be sure your site has: Your contact information, links to social media platforms, bio Information, blog, a video and photo gallery, A press page, a call to action (preferably inviting others to join your email list if you're in the beginning stages) and of course your music.
Get your music into digital form.
Get a few of your best songs ready. Make sure that the audio files are in a popular format and high quality.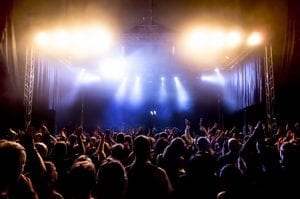 Ask yourself, is your band ready?
Even if you're online presence is perfection, before you dive into a venue, make sure you and your band are ready.
This will be your bands first public presence and although you may have done some open mic nights, the preparation and organization that goes into
Is your bands public performance polished?
Although you may not want to make a significant financial investment into your merchandise before you start to create a fan base, it's good to even have a small merch table at any gig.
Start creating a fan base.
Build your connections!! You want a fan base at your first gig. Whether you make connections online or face to face, start getting the word out there. It may be hard to initially get a crowd but reach out to friends, family and fellow musicians to support you. Be authentic with people and invite them to listen to your music and read your bio. Let them know you'll be touring soon and build the momentum before you even release that first tour date.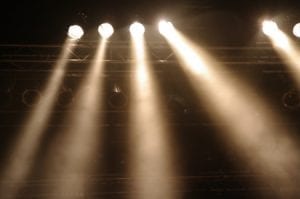 What gig? What venue?
Before you reach out to start booking venues, consider what kind of events you want to play at.
Remember that it's better to fill a small venue than book a large venue one and not fill it. Not only does this create a better vibe for your audience but promoters and are out to make money. If you show that you can fill the venue, the likelihood is that the venue will want you back.
Brainstorm all your options; private events, festivals and corporate gigs. Call venues and promoters in the area that have upcoming bands coming which have a simliar style of music. Ask them if they have any support openings and offer to send them your music.
For more tips for musicians check out our website at www.sageaudio.com/blog/