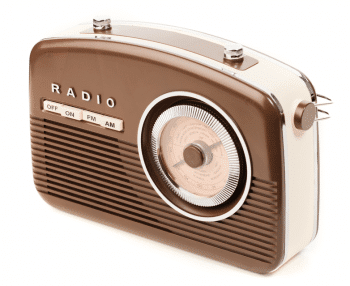 A recent survey of the audio listening habits of Americans found that radio still makes up over half of overall content listened to, doubling the next best scoring medium in popularity.
The comprehensive study was just released last week by Edison Research and measured the listening habits of Americans with all major formats of audio.
According to the research, Americans listen to four hours and five minutes of audio a day on average. Radio is the dominant format with approximately 52.1% (which includes sports, talk, and news programs, as well as music) of the time. Owned music, including CDs and digital music files, and Internet Radio/Music rank second and third, respectively, with Sirius XM, TV Music Channels, and Podcasts trailing behind.
The results of the study demonstrate how radio has been able to maintain its position as the primary source of audio consumption despite the proliferation of subscription streaming services, like Prime Music and Youtube , headlining the news this week. In a similar study, Nielson, the global rating company, showed that the audience of radio listeners is at an all time high, 244.4 million people each week, up from 243.7 million last year. Reflecting the population trends of the country, African-American and Hispanic listeners are also at an all time high, over 71 million each week, making up over one third of overall of the radio audience.
The ongoing success of radio is likely do to the U.S. still being a largely commuter-based society, where listeners seem to prefer tuning in to the radio while driving over playing CDs or MP3s.
Successful artists like Mumford & Sons, Robert DeLong and Phoenix, in combination with touring, have made great efforts to have their music get more radio play. While other independent artists have had success in giving their music to DJ's at college radio stations.
For aspiring producers and artists, you may get more reach by focusing on getting music on the radio over certain websites or streaming services. If you do get your music on air, make sure it's professionally mastered so that your mix sounds optimal when broadcasted.