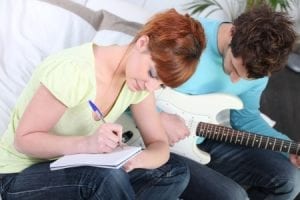 There are many songwriting competitions available to artists. Each competition has different pros and cons along with a unique vision. The competitions are usually defined by how much they focus purely on amateurs or unsigned artists, or if the competition has professionals (who are deemed as those already making a good royalty amount and have some type of record or publishing deal) competing with these amateurs.
Most professional contests are a $30 to $35 song entry fee. And as a side note, whenever you sign an entry for a competition, make sure you still retain all the rights to your song, lyrics, and compositions.
Here we've compiled a list of song writing competitions, their main vision, and a few key details that may capture your interest in entering.
International Songwriting Competition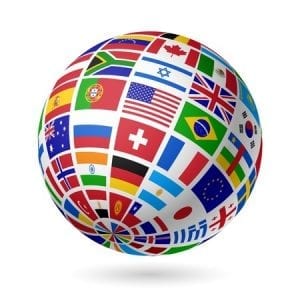 (This is obviously one of the bigger competitions.)
An annual songwriting competition where the goal is to "provide opportunity for both aspiring and established songwriters to have their songs heard in a professional and international arena."
Both amateur and professional songwriters are encouraged to participate.
The competition winner receives press and publicity through international exposure to professionals.
71 winners share in cash and prizes worth over $150,000.
Receives songs from over 100 countries.
There is no limit to how many songs you can enter in one category or multiple categories (although each entry is a new fee).
This competition offers many different categories including: Americana, Blues, Instrumental, Jazz, Music Video, R&B, Lyrics only, and more.
For more information on the International Songwriting Competition check out their website at Www.songwritingcompetition.com.
Great American Songwriting Contest
This contest prides itself in being created by songwriters and being an alternative to high cost competitions. Here are some of the enticements they offer artists to join their contest. Their vision is to create a songwriting competition that will offer REAL advantages to the songwriters, believing that big cash prize competitions are the way forward for new or upcoming artists.
Because of limited amount of entries they accept, this contest prides itself on true personal attention in critiquing each song.
Limited entries are capped at 5,000, which allows more advantages and opportunities to win then some of their competitors offer.
They are open to entries from amateur and semi pro songwriters only. They make this clear so that musicians who'd like to enter understand they are not up against professionals who don't need these opportunities as much or are already making good royalty money. This gives the new and upcoming artist more of a fair chance.
The judges focus on only the songwriting – lyrics, melody, and song structure. Not on the vocal performances, instrumentation, or recording quality.
Every songwriter receives a written evaluation of their songs from the judges. Again, this critiquing opportunity from a professional could be an aid to your future writing.
The Great American Song Contest also believes in accountability. The detailed evaluation of the song will show that the song was truly reviewed and fairly considered.
For more information and details on the Great American Songwriting Contest check out their website at www.greatamericansong.com.
The John Lennon Songwriting Competition
This is another international song contest that is open to amateur and professional song writers.
72 finalists, 24 grand prize winners, 12 Lennon award winners and one song of the year.
The entry named "song of the year" will be given a $20,000 additional cash prize as well as a hefty prize package.
The entry fees from the contest help support the John Lennon educational tour bus mobile recording studio. This nonprofit is a mobile recording studio dedicated to providing students of all ages with free hands on opportunities to make and produce music and video projects.
They encourage instrumental compositions and you don't need to enter a professional recording.
There are 12 categories to enter. Rock, Country, Jazz, Pop, World, R&B, Hip-Hop, Gospel, Latin, Electronic, Folk and even Children's.
For more information on the John Lennon song writing contest check out their website at http://jlsc.com/index.php.
Unsigned Only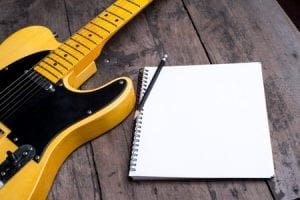 Although "Unsigned Only" has not been in business for the length of some of their songwriting competition competators, they promote a unique competition experience designed for unsigned solo artists, bands, and singers. This competition is for any artist that is not signed to a major record label, company, or any of its affiliates.
The vision is to find an outstanding performer. "The total package" or "The gem that needs to be discovered" as they would put it.
Similar to competitors, they offer prices and recognition, but uniquely take it a step further. The grand prize winner gets put into direct personal contact with influential record label executives. The grand prize being the opportunity to be mentored by a group of record company presidents, reps, A & R's, and more.
They welcome entries from all over the world, and songs entered can be in any language.
For more information on Unsigned Only, check out their website at https://unsignedonly.com/index.php.