There is yet another music player and discovery mobile app available, but this one may be interesting for independent musicians to keep an eye on.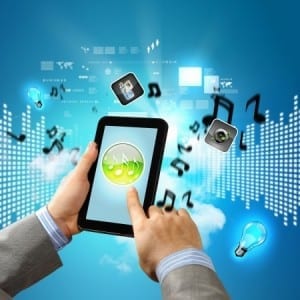 Soundwave is a free app that essentially seeks to create a social network around the music you listen to. After signing up, you follow friends and artists and get a feel of the music they are listening to -- and they get a list of your songs.
From there, the features primarily serve to keep users engaged on the site, able to like and dislike songs others are playing, purchase music from iTunes and other activities. The feed on Spotify of your connections (if you're not listening as a Private Session) is similar. But with so many similar mobile apps popping up and most not gaining traction (think: Twitter #music), why does Soundwave seem interesting?
The Google Analytics for Music
One of the co-founders of the company, Brendan O'Driscoll, talked about the app in an interview with the Guardian , and one quote in particular caught our eye.
"We essentially want to create a Google Analytics for music, to enable artists and the music industry to understand much better where their fans are and how they're listening to their music," O'Driscoll said.
Not only does the service create a social network with the music its users are listening to, it also can report the data to provide artists with analytics on how consumers are listening to the music. And this is where the service's primary advantage comes into play.
Unlike most other similar service, Soundwave aggregates plays from both user's streaming accounts (Spotify, Rdio) and the music they have stored on their mobile device, providing a better picture of what consumers are actually listening to. Another plus is that users don't have to listen to music through the service's player for it to be collected as data.
The downside, however, is that this information will not yet be available to artists at the initial launch -- it will likely be used by the company as an additional revenue stream assuming the app becomes a hit.
Factors that Could Drive People to Use Soundwave
And it's that last part that obviously matters so much -- the app's getting a lot of buzz from famous early users (Ashton Kutcher, Steve Wozniak), but that certainly doesn't guarantee success. If no one is using the service, then there is no data to collect.
One advantage the service has in this regard is that its initial launch was for both Android and iOS, while most similar services began as exclusive to the latter. O'Driscoll says this was an intentional plan from the beginning, and he hopes that it will help the app become a normalizer in the music industry.
"We think it can help recorrect the market," he said. "Currently, someone like Justin Bieber can come along with a $10m marketing budget and rise to the top of the charts. We want to help democratize the setup again. And we've got a lot of bands coming in asking how they can use something like this to express themselves and reach out to their fans."