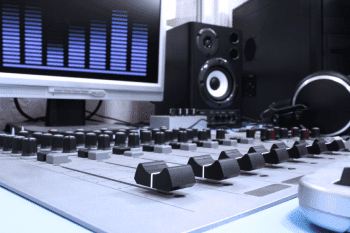 For all-around functionality, Logic Pro is one of the best digital audio workstations (DAW) available. As both an excellent MIDI programming tool and an audio recording suite, Logic has an extensive range of functions that include a score editor and film syncing feature.
With its wide range of features, there can be a bit of a learning curve in making the most of Logic. But, with these three resources you can making the most of it in no time:
SFLogicNinja's YouTube Channel
With dozens of short screen capture tutorial videos, the YouTube channel by San Francisco-based producer David Earl, aka SFLogicNinja, has probably already answered many of the questions you've had when working in Logic. From mixing tips, to advanced MIDI automation and sound design, Earl communicates with a clear, straightforward style while showing you exactly how to do whatever he's teaching.
While he's not covered Logic Pro X much yet, most of his Logic Pro 9 tutorials are still as relevant.
Logic Pro Keyboard Skin
A keyboard skin can be a great tool for quickly learning the hotkeys and keyboard functions of your DAW. And learning such functions can vastly increase the speed of your workflow. With Logic, this is no exception. Using a keyboard skin will help you navigate and make the most of the latest features. Just make sure you're using one that's designed for your version of Logic Pro.
Apple's Logic Pro In Depth Page
While not as in depth as some other online resources, Apple offers a simple and elegant overview of the features of their flagship audio software. It's also a great place to start for users who haven't taken a look at some of the new features of version X.
Whether you're mixing, mastering, recording or MIDI programming in Logic Pro, there's likely always a new technique that can better your workflow. By gleaning tips and tricks from these resources you can make the most of one the world's most popular DAWs.