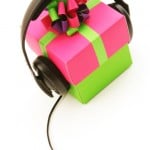 Finding a gift for a musician or producer can often be quite the feat. Especially when you have little to no knowledge of production, recording, mixing, or mastering audio yourself. Here, we offer you 10 affordable gift ideas that range from plug-ins perfect for the experienced engineer to the ideal headphones for the musician that is ready to start recording their music.
Shure SM57 Dynamic Microphone ($100-$110)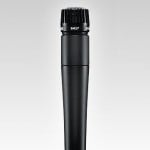 The Shure SM57 Dynamic Microphone is one of the most popular and respected professional instrument microphones of all time. Thanks to its wide range of uses, it is known as the "workhorse" of the Shure collection. It is also known for its durability. The body is literally bulletproof, which makes it ideal for traveling musicians. Whether recording guitar, drums or woodwinds in studio or reinforcing live music, this microphone is sure to capture a clear and clean sound.
Mogami Gold Stage XLR Mic Cable ($70-$140)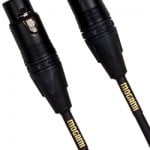 The quality of a cable directly affects the sonic quality of a recording. A high quality cable will produce better definition, a fuller sound, and will remain truer to the source being recorded. What sets the Mogami Gold Stage XLR Mic Cable apart from the competition? The cable's cores have three times the number of copper strands compared to most high quality cables. This means that in addition to a clean and accurate sound, the cable will also last much longer than other brands. No matter how rowdy a show gets or how many times a year it is used, the cable is nearly indestructible, yet highly flexible. (Check out Mogami instrument and speaker cables as well.)
Steven Slate Drums ($200)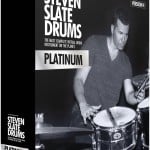 Steven Slate is one of the most well-respected names in the Recording Industry. His Digital "FG-X" Processor won plugin of the year from both Music Radar and Sound on Sound. Steven Slate Drums puts over 100 of the world's best drum kits at your disposal. A number of the kits are drum samples taken from famous bands and drummers such as Led Zeppelin, Nirvana, Pantera, and AC/DC. Other kits included are designed by Griffin Boice, who is an American producer that has worked with the likes of Black Eyed Pas, Rob Zombie, and Paradiso Girls. It even lets you load your own drum samples to mix in with the Slate drum kits.
Fast Track Solo ($180)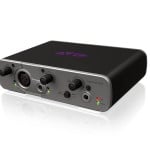 The Fast Track Solo is ideal for the songwriter who is ready to begin recording their own material. Fast Track comes with everything you need to turn a Mac, PC, or iPad into an easy-to-use recording system. It offers musicians an interface with precision quality for recording their favorite instruments and vocals. In addition, it comes standard with Pro Tools Express DAW software, so they can start recording the same day they open their gift!
Flux Pure Compressor II Plugin ($140)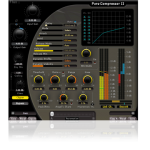 The Flux Pure Compressor II Plugin is a must for projects that require the most detailed adjustments and dynamic processing to produce a professional quality track. The ability to particularize the essential dynamics profile it uses is a feature that sets the plugin apart from other compressors. This provides an engineer with nearly an infinite selection of compression settings to give their recording an Industry Standard sound.
IsoAcoustics Monitor Stands ($59 - $150)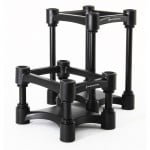 The IsoAcoustics Monitor Stands will be much appreciated whether the musician you're shopping for is a professional engineer or creating a home studio project. The monitor stands have a unique design that make it possible for the speakers to be suspended above a surface. By eliminating contact the monitors would normally have with the object they are placed on, they are able to reach their full sound quality potential, which creates a much cleaner and more accurate sound. If you have any doubts, watch this video and you're sure to be convinced.
Sony MDR-7506 Headphones ($130)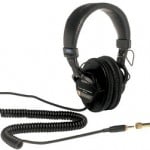 Any home recording artist will need to be equipped with a professional set of headphones in order to gain an accurate sound when mixing or referencing their projects. In addition to comfort, the closed-ear design offers tight bass response and eliminates external noise. The gold-plated connectors prevent rust and wear so they'll stand the test of time. These Sony MDR 7506 headphones are ideal for home recording and mixing.
Atlas Sound TB3664 Tripod Boom Stand ($50 - $100)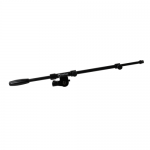 Microphone stands are often overlooked as a necessity for a home studio. However, during the recording process it's essential that microphone placement is correct to obtain a pure sound. The Atlas Sound TB3664 Tripod Boom and Stand are constructed to provide optimal positioning and convenience. With an adjustment range of 36" to 64" and three adjustment knobs, you can mic virtually any instrument or vocalist. No matter the size or weight of a microphone, the friction notches on the boom swivel ensure that it will stay in place. Also, the foldable design saves space and allows for easy storage. The Atlas Sound tripod and boom kit are great for home recording as well as live shows.
Auralex SonoFlats Panels ($100 - $400)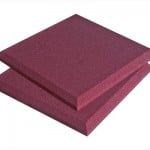 These industry-leading studio foam panels absorb mid to high frequencies, giving the artist a proper sound when recording and mixing. Unlike the fabric-covered alternatives, it won't cost you an arm and a leg to create an acoustically balanced environment. Auralex offers a large selection of sizes and colors so you can customize any small to mid-size area. Installation is easy and specialists are available to assist you in selecting the ideal set up.
SPL Transient Designer (Plugin) ($100 - $200)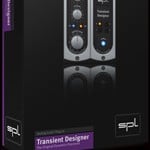 The SPL Transient Designer Plugin offers musicians and sound engineers a way to produce quality sound no matter the venue. There are only two knobs to adjust, making the plugin simple to use. By adjusting the attack and sustain of a signal, the artist or engineer will able to customize settings to achieve the unique sound they desire in the studio or at a live show. It functions with completely new technology. Unlike other dynamic devices, its processing isn't controlled by the level of a signal, so all signals are processed equally. With the turn of a knob you can easily find the sound for any instrument or vocal that you're looking for. If you don't believe me, just ask Ryan Hewitt, the 4 time Grammy winner who said, "The Transient Designer has changed my working life."
You can purchase any of these items online at Sweetwater , Musician's Friend , or zzSounds. If you've waited until the last minute and don't have time to wait for shipping, you can swing by Guitar Center , Sam Ash , or your local music shop. Any item on this list are sure to bring a smile to the musician's face that you're shopping for. Whether it's Christmas, a Birthday, Graduation, or you're just looking to help someone you care about, take that next step in pursuing their passion; the gift of music is perfect year-round.