10. Distox by Analog Obsession
9. Pig Pie by Analog Obsession
8. Gunner by Analog Obsession
7. Tube Amp by Voxengo
6. Lovend by Analog Obsession
5. OverDriver by Analog Obsession
4. Transature by Analog Obsession
3. Zupaa by Analog Obsession
2. Saturation Knob by Softube
1. Boogex by Voxengo
Here are our picks for the top 10 free distortion plugins currently available. It should be noted that this list is organized from Good to Best with each listed plugin increasing in quality and value the further down the list we go.
Now, many of the plugins do have comparable features, and offer similar quality in terms of the harmonics they generate; however, some plugins offer much more functionality than others.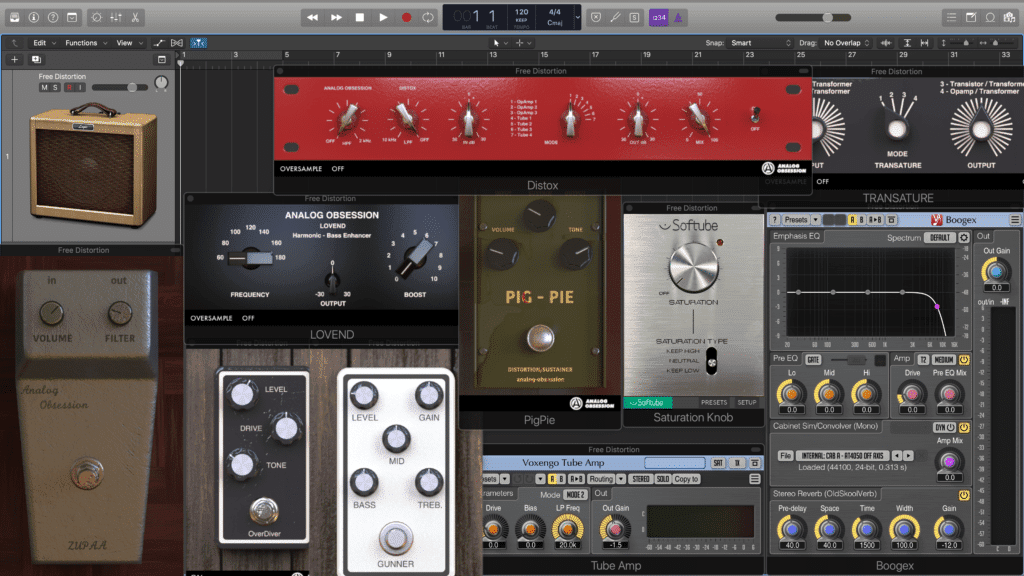 Every plugin listed here can be found online for free. Some notable companies to search are Voxengo, Softube, and Analog Obsession.
With that in mind, the plugins with greater flexibility and complexity have been ranked higher. If there's a free distortion plugin that you use that isn't listed here, please feel free to let us know about it!
Also, you may notice that the developer "Analog Obsession" is listed frequently in this list - this is due to the sheer amount and quality of free distortion plugins they provide, not due to any affiliation we have with the company.
Lastly, when performing the frequency analysis of each distortion plugin, a 200Hz sine was used. Any signal other than the original 200Hz sine wave can be considered the effect of the distortion plugin.
Keep this in mind when observing the screenshots of the frequency analysis for each respective plugin.
10. Distox by Analog Obsession

This plugin models its harmonic generation on 3 OpAmps and 4 Tube Amps.
Starting off our list is Distox by Analog Obsession, a free distortion and analog emulation plugin that mimics the effect of 3 Op-Amps and 4 Tube Amps.
Although the harmonics generated between the emulation settings seem like the focal point of this plugin, in truth, they are relatively similar.
The more interesting aspect of this plugin is the input function.
When increasing the input you increase the number of harmonics generated, which is to be expected, but you also decrease the overall amplitude of the entire signal. This was most likely put in place to compensate for the gain introduced by the new harmonics.
Although this function isn't something entirely unique, it is an important thing to understand when using the plugin.
Additionally, Distox includes a low-pass and high pass filter down to 10kHz and up to 2kHz respectively.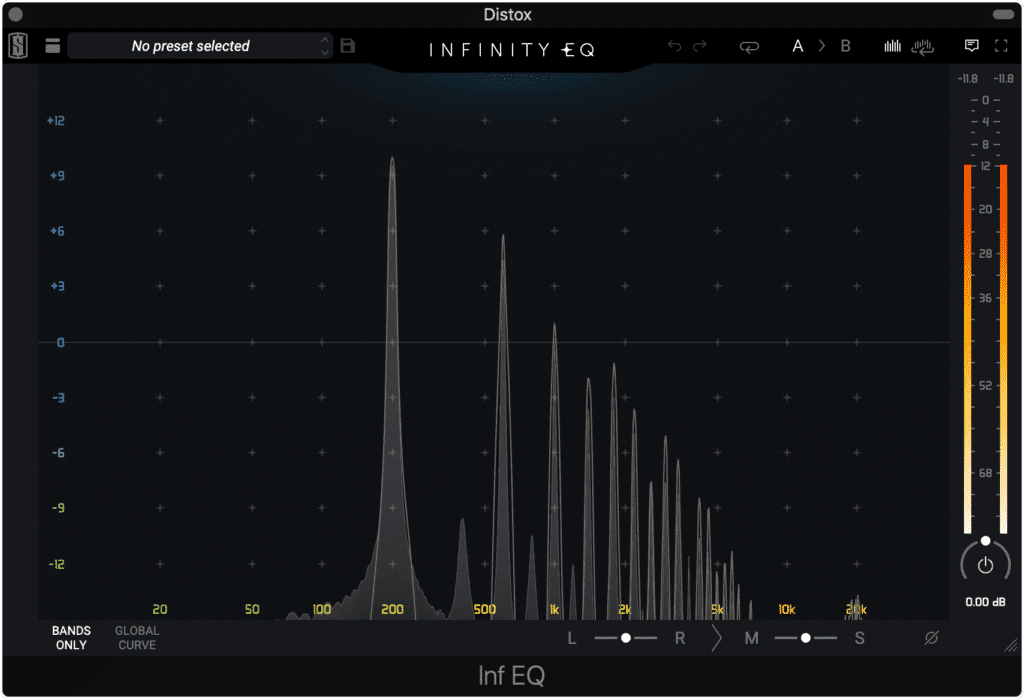 Harmonics are both even and odd, with an emphasis on odd.
The harmonics generated depend on the amp setting, but they're primarily comprised of low and high order odd harmonics, with even harmonics present, but at a much lower amplitude.
9. Pig Pie by Analog Obsession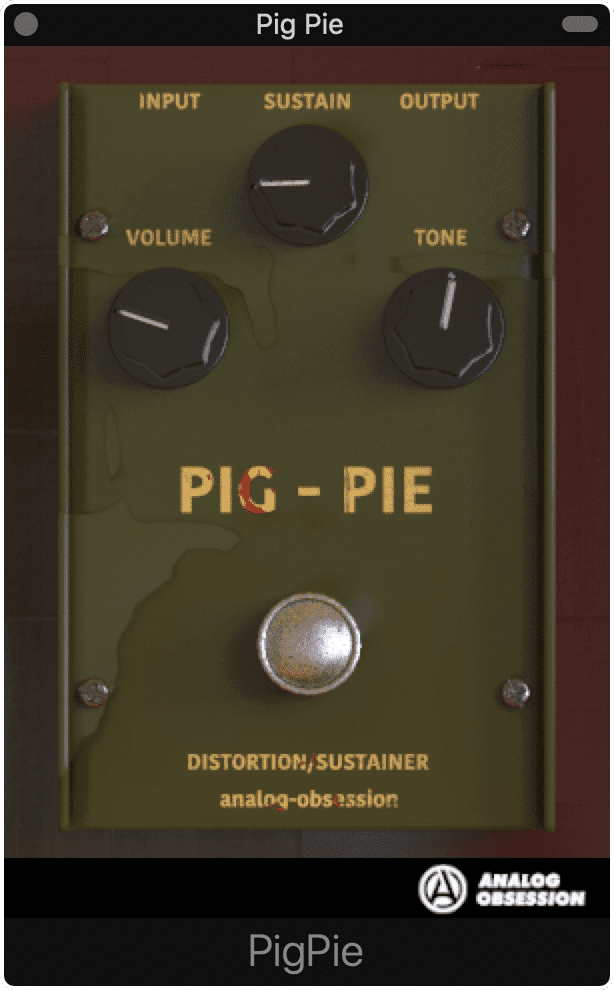 Simplistic in design, the Pig Pie can be used for multiple applications.
Although showcased as a distortion pedal for a guitar amp or effect emulation, the Pig Pie plugin can be used for any application in which harmonic distortion is desired.
The design is minimalistic, giving you control of only 4 functions . These are volume, sustain, tone, and the bypass switch found at the bottom of the plugin.
Volume is your input, which increases the incoming signal and in turn, the harmonics generated based on that signal.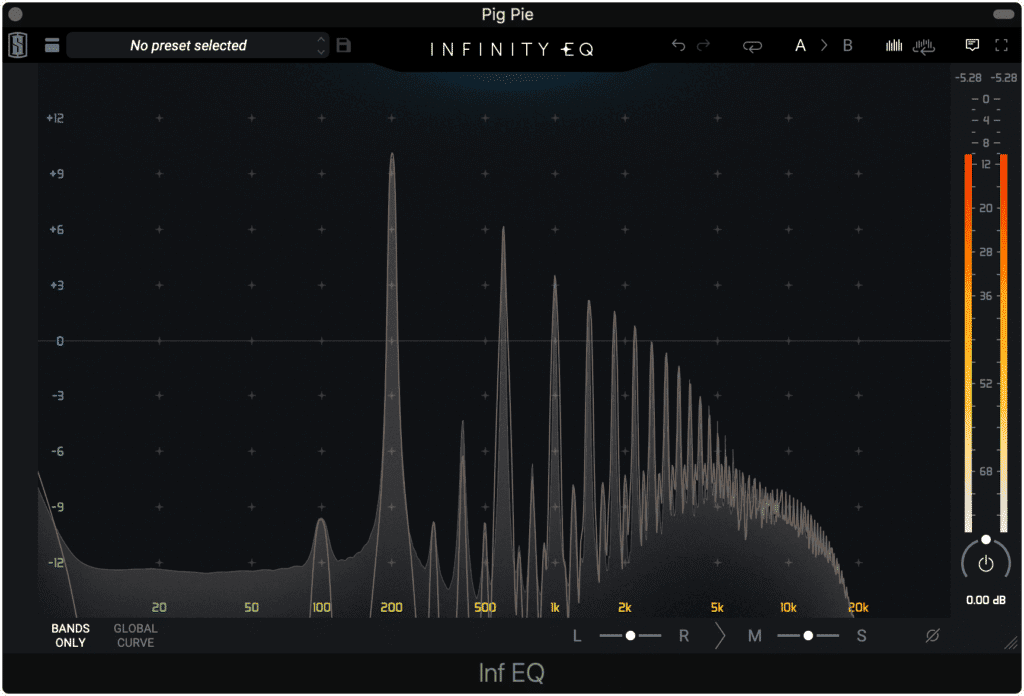 Notice how the sustain function affects the signal.
Sustain mildly amplifies the higher-order harmonics, and causes the higher frequency range to be in constant amplification , similar to how a bell filter on an equalizer would.
Tone amplifies the higher-order harmonics as well, but to a greater extent and without the constant amplification that 'Sustain' applies.
The harmonics generated are primarily odd, with the sustain evoking even order harmonics.
8. Gunner by Analog Obsession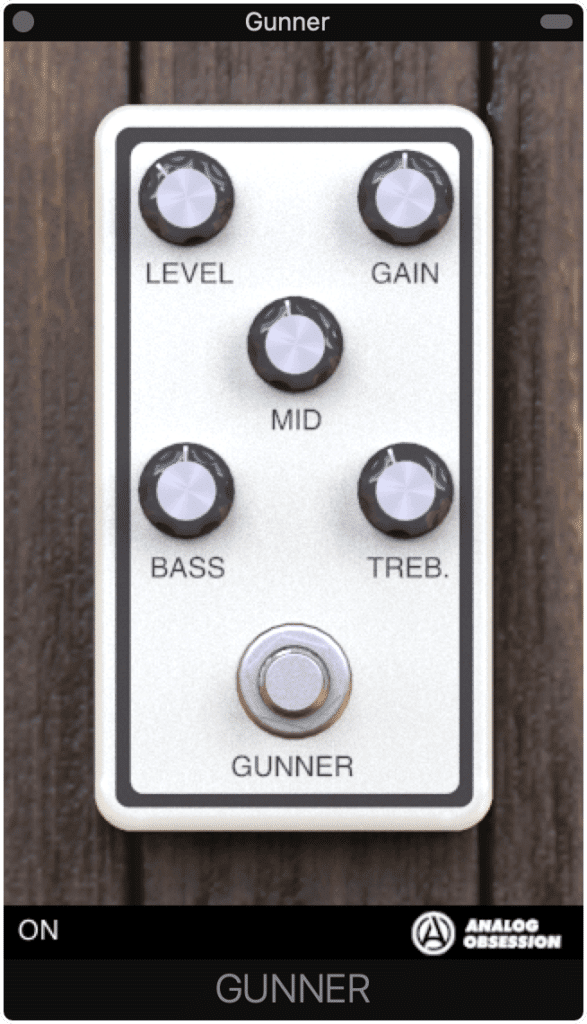 The Gunner provides both distortion and broadband equalization.
Another plugin designed for guitar amp emulation, the Gunner plugin by Analog Obsession makes a great addition to your distortion plugins.
Whether you're using it for guitar amp emulation of simply for subtle distortion of an instrument, the Gunner distortion plugin offers a simple way to introduce harmonics into your signal.
By blending harmonic generation and broadband equalization, the Gunner is best used on an individual instrument. Bass, Mid, and Treble rotaries offer 3 bands of equalization, with which you can boost or cut various aspects of your frequency spectrum.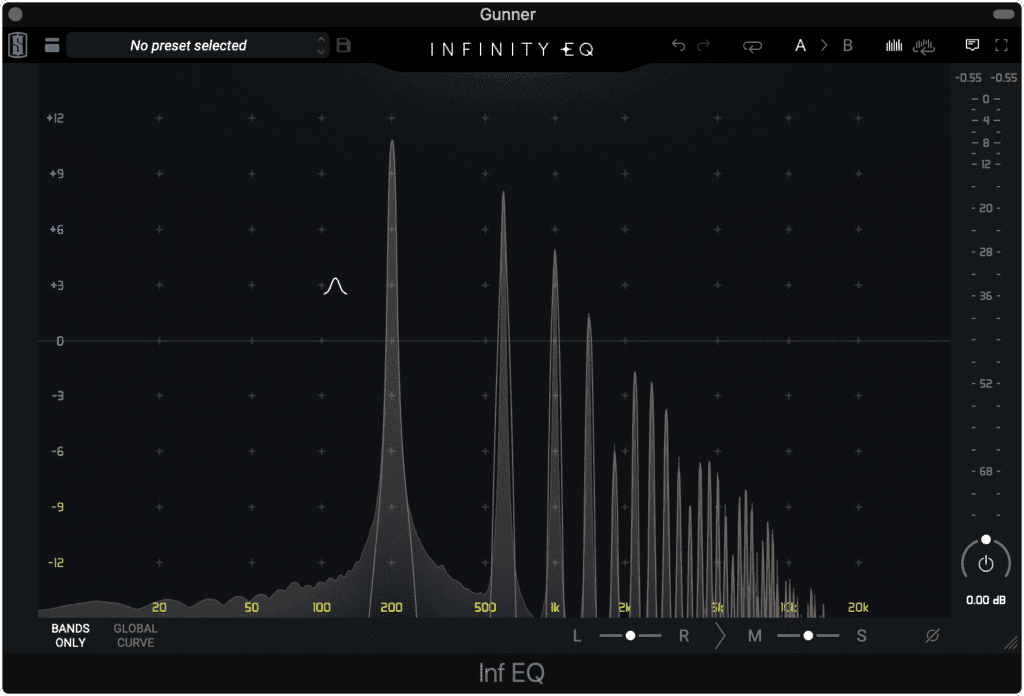 Harmonics are both high and low order and depend on the input and gain used.
The level function is your input, while the gain adjusts the harmonics and your original signal.
Lastly, a bypass function is present at the bottom left corner.
7. Tube Amp by Voxengo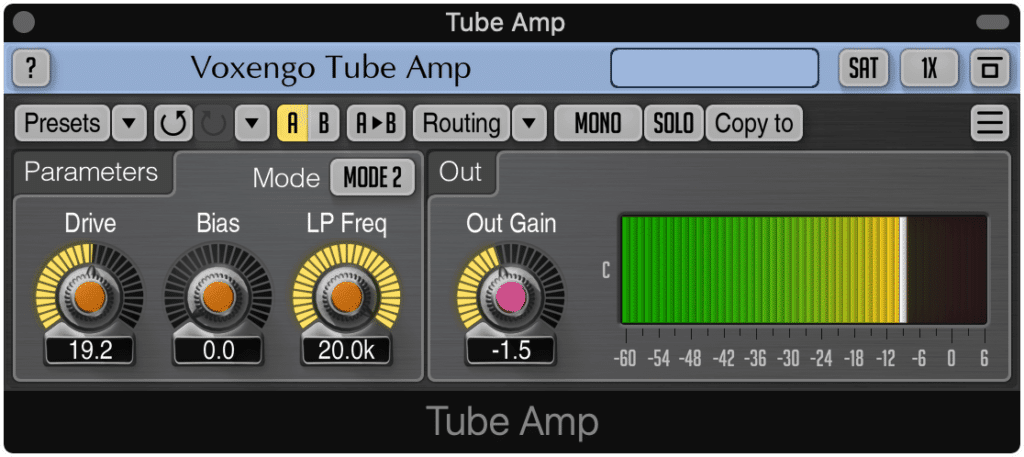 The Tube Amp is a fantastic option for traditional distortion.
Voxengo is no stranger to creating great-sounding free plugins. A section of their website is dedicated to free VSTs, ranging from distortion to eq, to monitoring purposes.
The Tube Amp by Voxengo is a simple but powerful free distortion plugin that rivals the quality of other, certainly more costly professional options.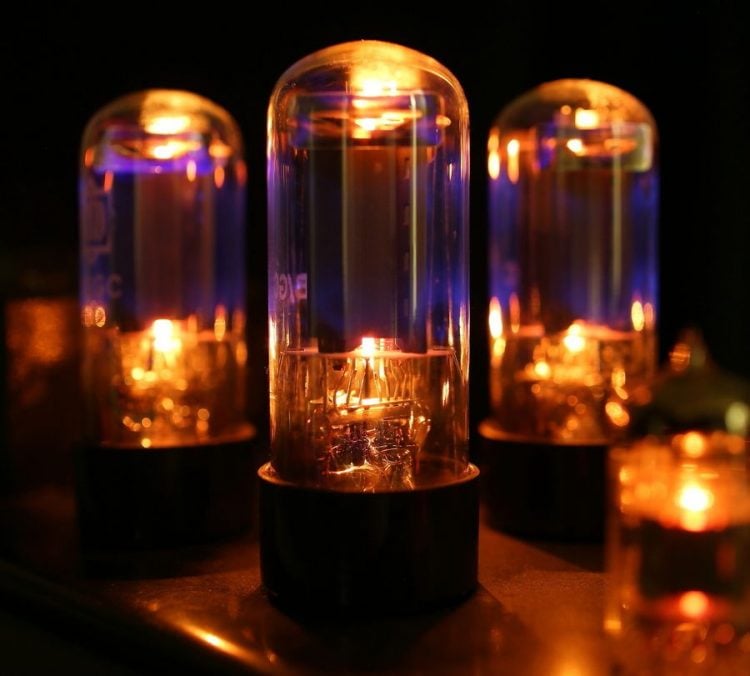 As the name suggests, the Voxengo Tube Amp models its harmonic generation on those created by tube saturation.
Simple parameters make the Tube Amp easy to use. The drive function introduces harmonics, with which the bias function shifts their phase while introducing new harmonics.
A low pass filter offers additional control, while advanced routing options allow you to use this on your stereo mix or a 5:1 surround sound live recording.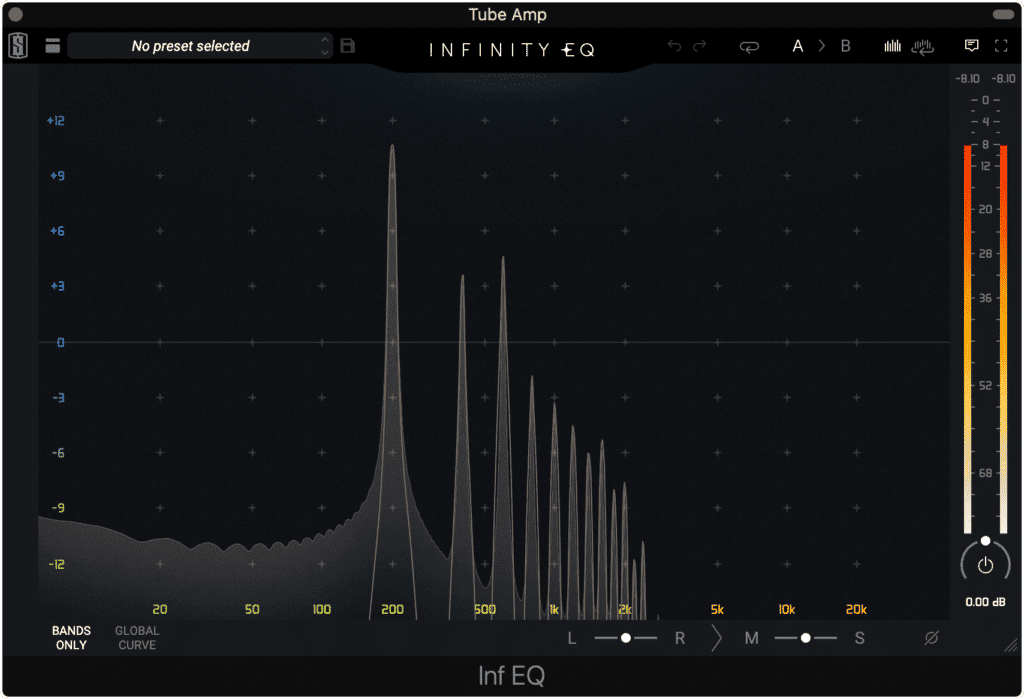 Its harmonics depend on the drive and bias function.
AB comparisons and 2 Modes allow you to quickly switch your settings and compare the harmonics you've generated with either another custom setting or a preset.
Lastly, you can increase the saturation multiplier in the top right corner to increase the amplitude of the generated harmonics and the amount of soft-knee compression used.
6. Lovend by Analog Obsession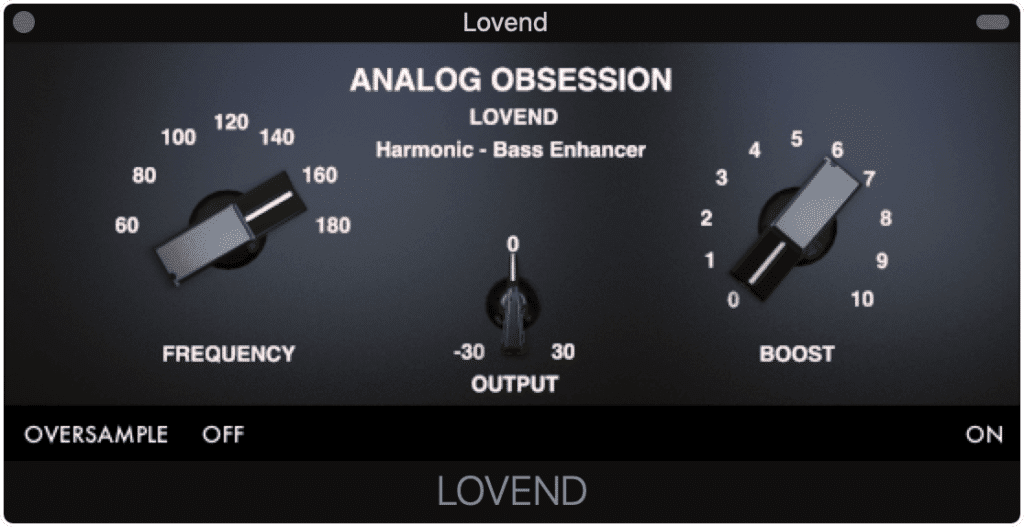 The Lovend is a great choice for low-frequency instruments.
Distortion plugins are pretty common, but distortion plugins designed specifically for augmenting the low end of a mix or instrument doesn't come along often.
That being said, the Lovend by Analog Obsession is a unique and valuable addition to your typical distortion plugins.
The Lovend works as soon as you insert it on a signal. Instead of introducing a slew of high order harmonics like the other plugins on this list, the Lovend works by generated low-order harmonics, or in other words, harmonics that are lower in frequency and closer to the fundamental.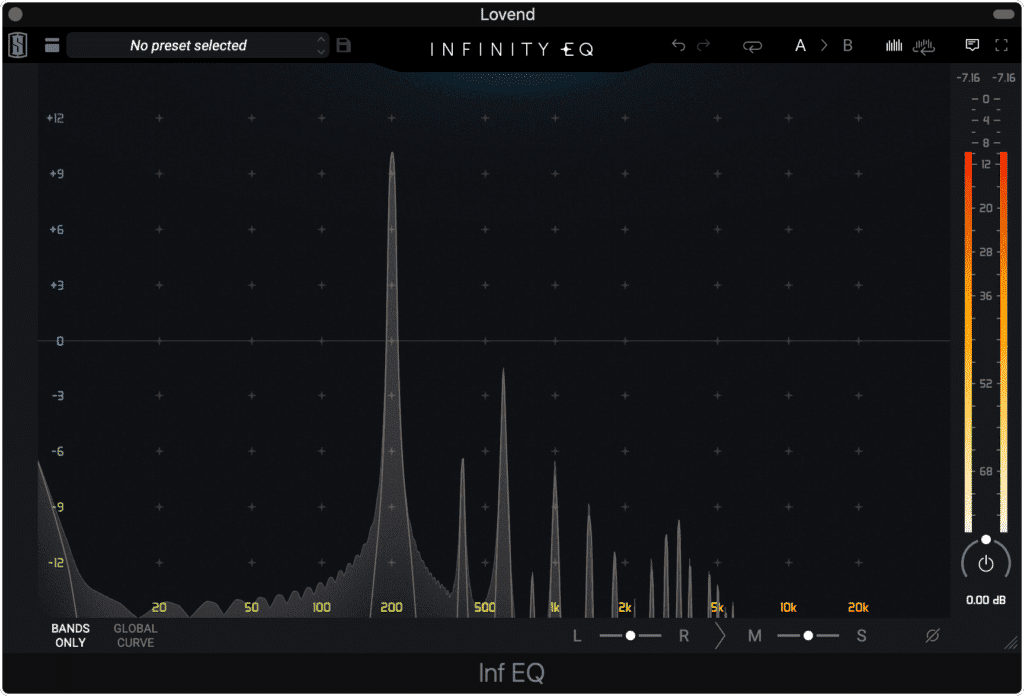 Notice the sub-harmonic bump and the low order harmonics.
When used on a bass guitar or kick, the Lovend has an almost doubling effect, making the low frequencies sound thick and present.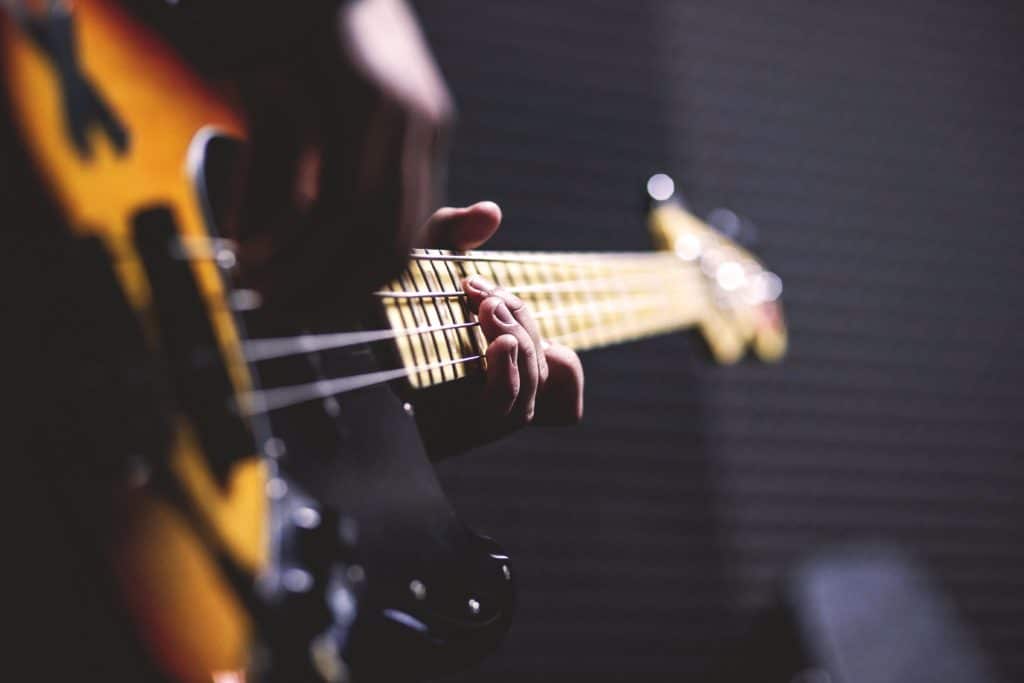 Try this plugin on your bass or kick!
The Frequency rotary allows you to hone in on the frequencies you want to amplify and the harmonics you want to generate. Generally speaking, setting the frequency to the fundamental of your snare or kick will result in great effects.
The Boost function increases the gain of the harmonics, while the output function allows you to adjust the plugins output level.
Try this plugin on your bass guitar or kick and share your results with us!
5. OverDiver by Analog Obsession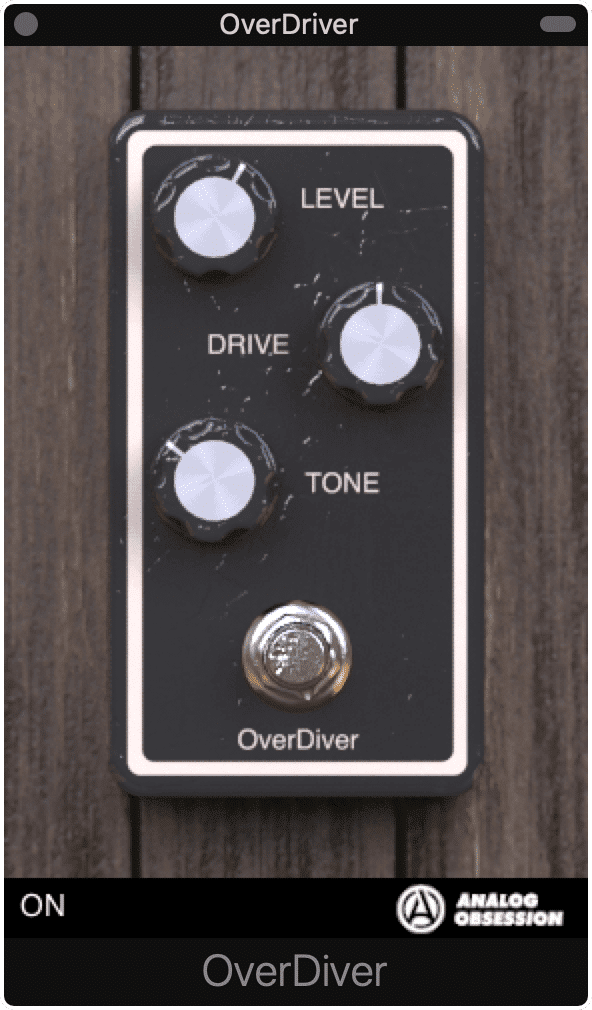 Simplistic yet powerful, the OverDiver is a great option for odd harmonic generation.
Although the OverDriver seems strikingly similar to the other distortion plugins on this list, especially to the other guitar pedal-esque emulators, this one, in particular, is higher on this list due to its simplicity.
Now, this sounds contrary to what I was saying earlier, about the more complex plugins being more valuable, but sometimes, simplicity allows for added flexibility.
This is exactly the case with the OverDriver - a simple and straightforward even and odd harmonic generator.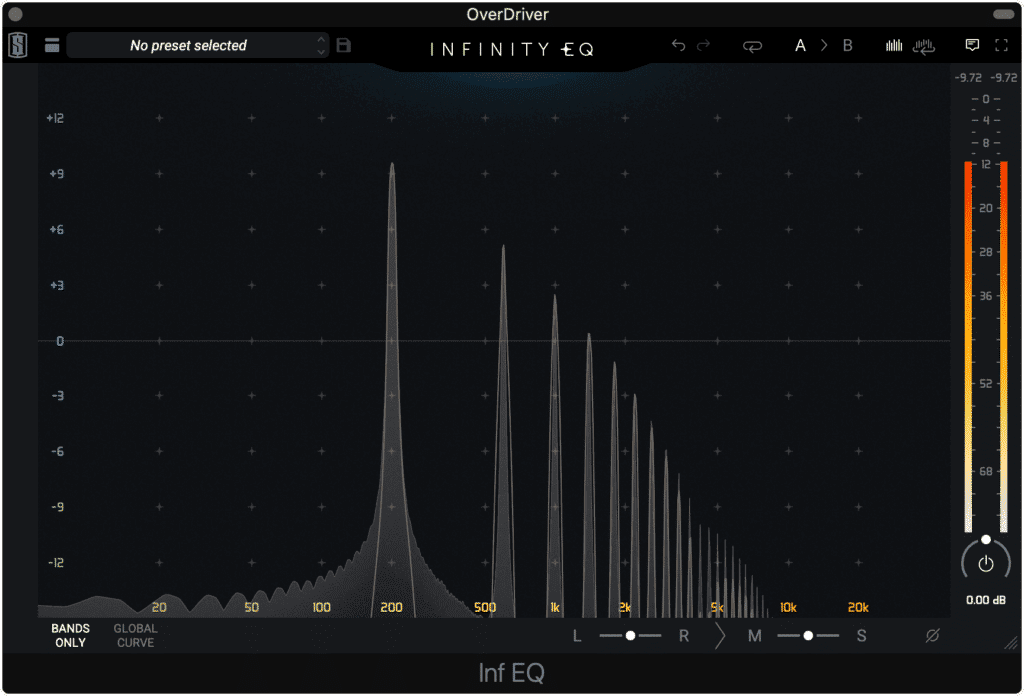 Notice the simplicity of the harmonics generated.
Because this plugin is so simple, and the harmonics predictable and easily controllable, it can be used for a multitude of applications.
Of course, you can use this plugin on your individual instruments, but at lower levels, it can be used on a mix or even a master for some subtle harmonic generationif put on a parallel aux send.
If you do plan on using it on a mix or master, lower the tone and drive function to zero, and then slowly increase until you find a spot that sounds right to you. At the right levels, the OverDiver will make your instrument, mix or master more present and easily perceived.
4. Transature by Analog Obsession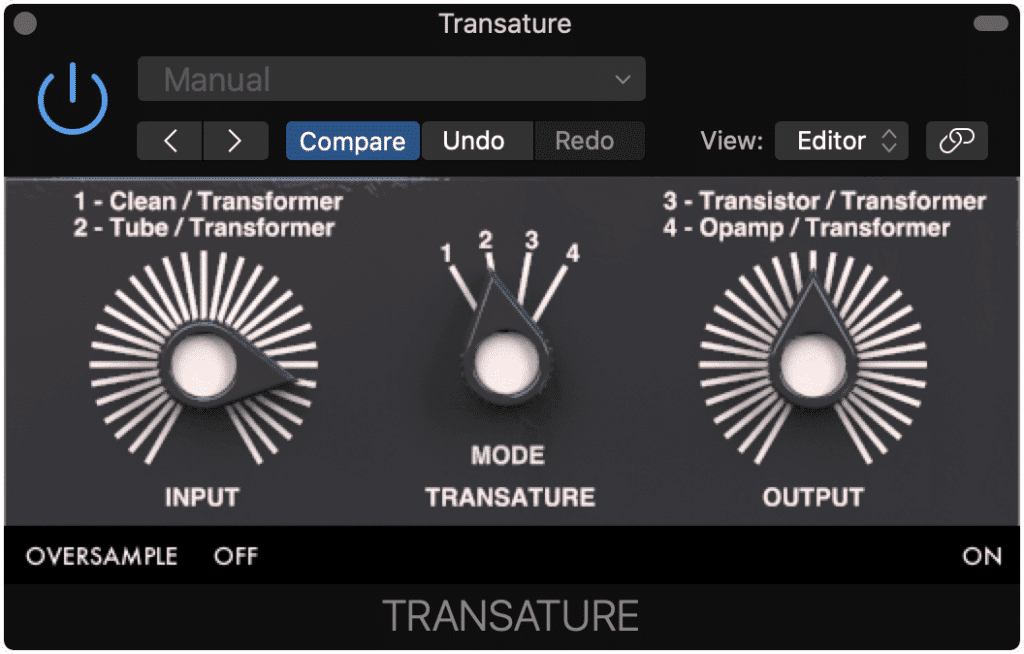 4 Modes allow you to switch between harmonic generation settings.
With 4 modes, emulating clean, tube, transistor, and operational amplification, the Transature offers both flexibility and ease of use.
Its simplistic yet intuitive design allows for great control over the harmonics you generate. The input function controls your incoming signal and directly affects how many harmonics are generated.
The output simply offers control over the amplitude of your output - but by driving your input and reducing your output, you can generate some amazing sounding harmonics and add a great deal of tone to your recordings.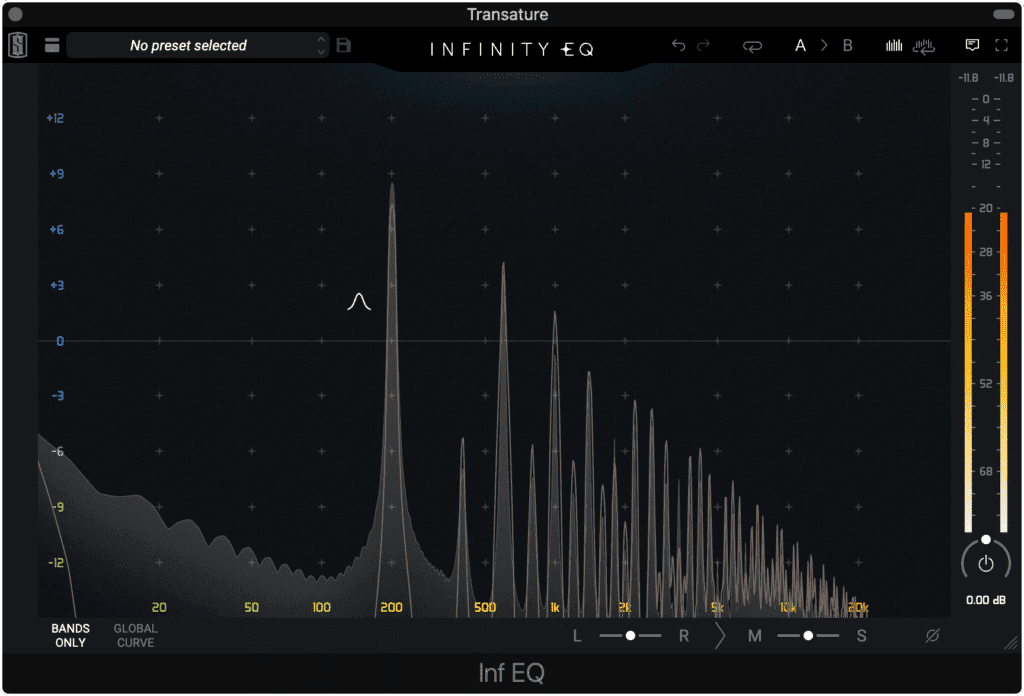 The harmonics generated become complex when the input is driven, and the output and reduced.
Depending on the mode you select, you can create both even and odd harmonics at various amplitudes.
Lastly, an oversampling option in the bottom left-hand corner of the plugin protects your signal from aliasing and the unwanted intermodulation distortion it can cause.
3. Zupaa by Analog Obsession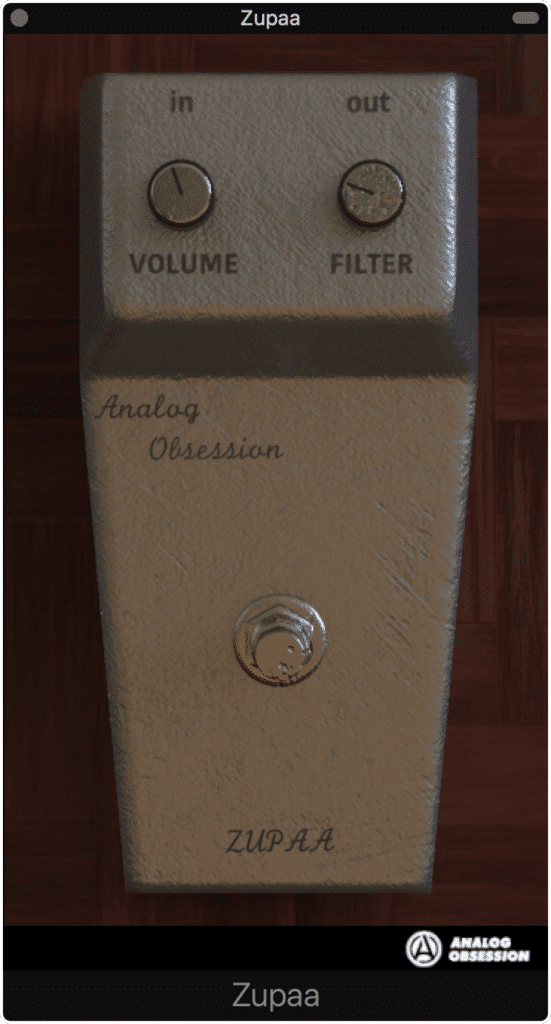 A truly unique plugin, Zuppa should only be used on individual instruments, and in small amounts.
The last of Analog Obsession's distortion plugins on this list, the Zupaa distortion pedal provides incredibly unique harmonic generation.
It utilizes both harmonic generation and a comb filter to provide a a distinct sound best suited for individual instruments. Because this plugin doesn't allow for much control regarding the amplitude of the harmonics, it isn't well suited for full mixes.
If you do want to use this plugin on a mix or master, use it solely in a parallel routing set up. This way you can still control how much of your signal is affected.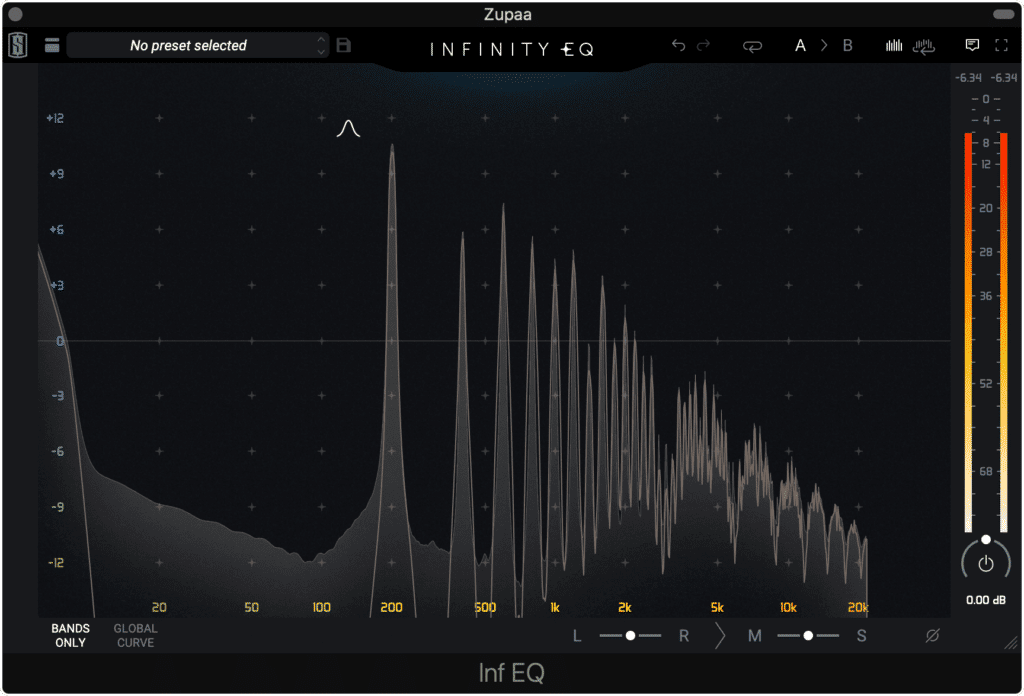 It creates chaotic harmonics and an abrasive sound.
This plugin is so high up on this list because it does what the other plugins on this list can't do, create a special sound without the need for any tweaking or modification.
With that said, all you need to do with this plugin and insert it on your instrument, and you have a distinctive and recognizable sound.
Of course, you can still alter the input and filter to alter the plugin's tone.
2. Saturation Knob by Softube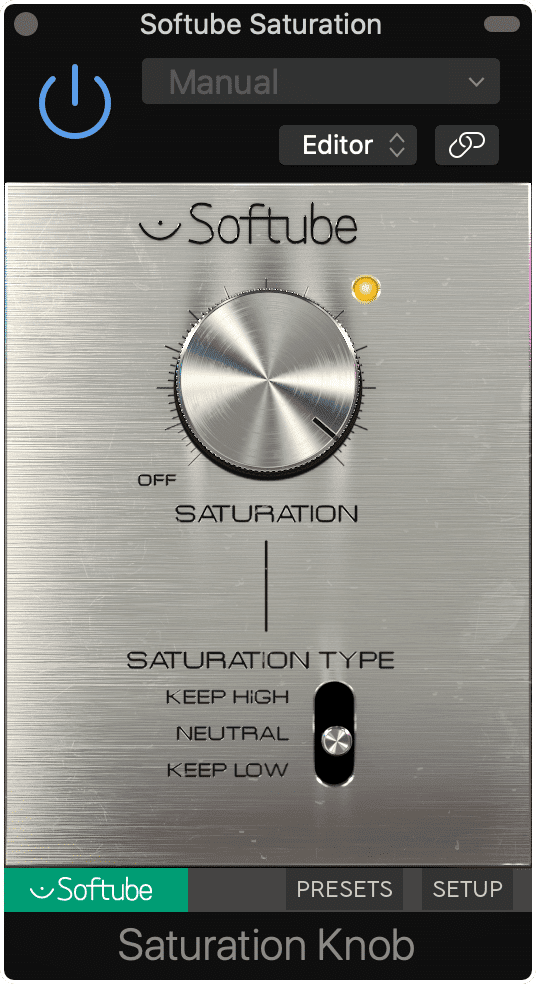 The Saturation Knob is a classic free distortion plugin.
A classic free distortion plugin, the Saturation Knob by Softube has shown up on more independent mixes and masters than any other on this list.
A staple in the Free VST online community, this plugin has been a go-to choice by engineers for years. The reason being, the Saturation Knob provides great sounding harmonic generation, which can be controlled via the saturation type function.
The Keep Low setting prioritizes low-frequency signals and augments low order harmonics. Neutral treats the signal equally across the frequency spectrum, and the 'Keep High' type augment high order harmonics.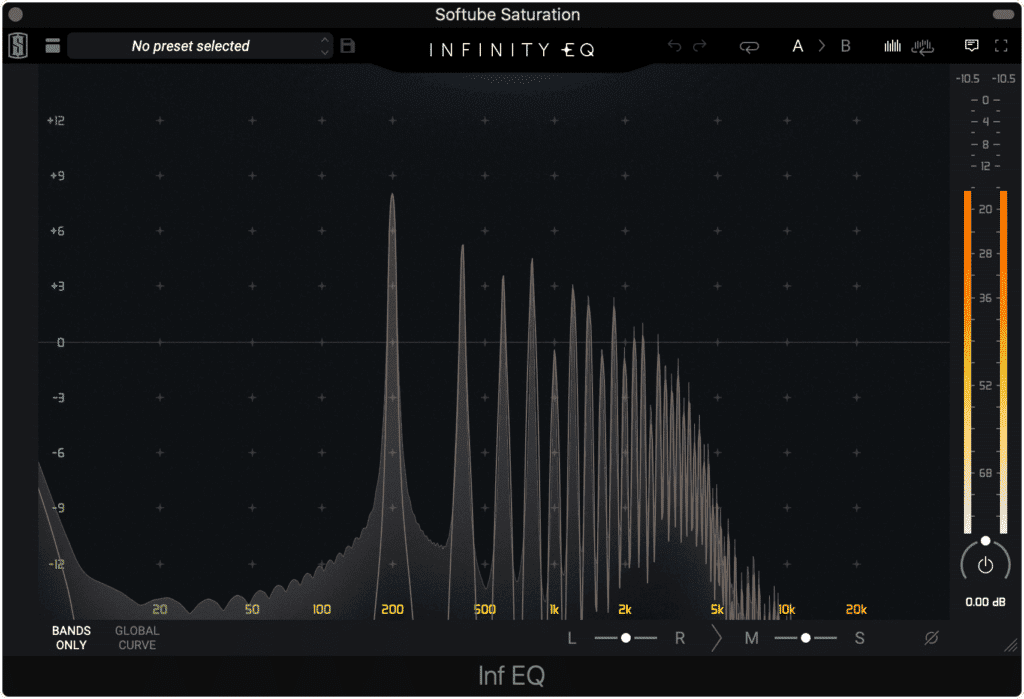 It can create great sounding harmonics that are suitable for both instruments and full mixes.
This flexibility makes the saturation knob a great option for both individual instruments and full mixes.
At higher settings, the saturation knob can add an iconic distortion sound to your vocal, guitar, or whatever instrument you choose to use it on. At lower settings, it fills out a mix, creating a full and complex sound.
What sets the saturation knob apart from the other distortion plugins on this list, is its inclusion of the 1st order harmonic. Including this harmonic, especially at a louder amplitude, creates a doubling effect that results in a fuller sound.
1. Boogex by Voxengo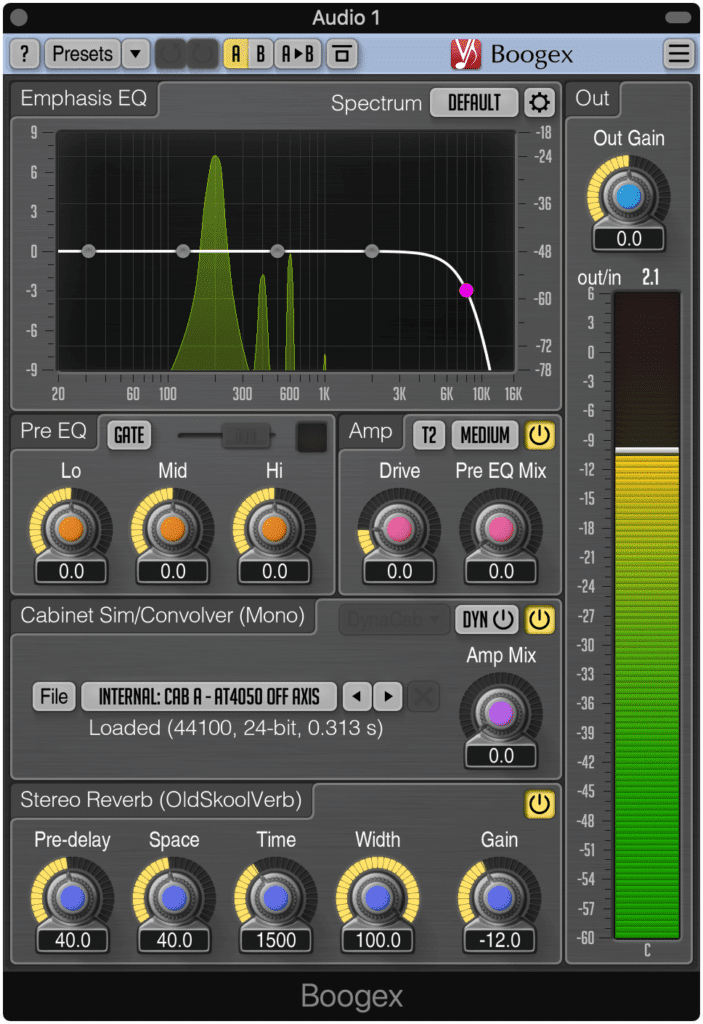 This plugin is the most complex and nuanced on this list.
At number one on our list is a truly unique and versatile distortion plugin - one that could, and honestly should cost upwards of $100.
This amp simulator employs complex harmonic generation that can be altered with further amp emulation (with a total of 62 amp and mic combinations).
Furthermore, the Boogex gives you expert control of your signal with drive functions, a pre-eq mix wet/dry function, high and low pass filters to edit the harmonics added, and a gate to control what does and doesn't get distorted.
Additionally, a stereo reverb is added to better emulate the sound of an amplifier.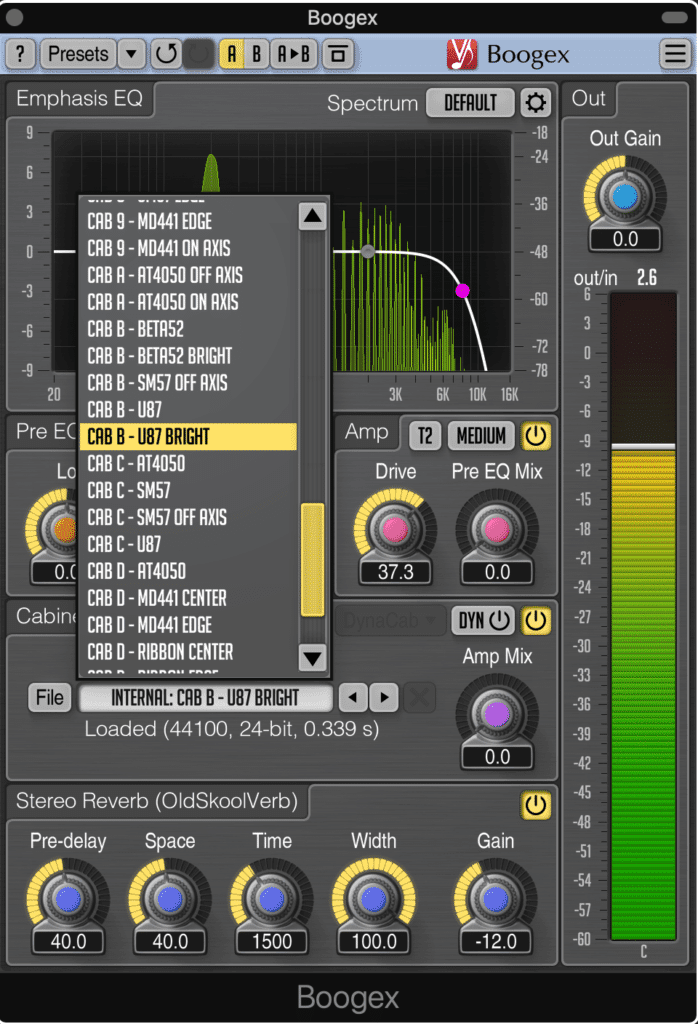 Multiple amp modeling options make the harmonics, and the spatial design of the harmonics, more complex
If you want to create unique harmonic distortion, the best method is to alter the microphone and amplifier emulation. With 62 options, and the ability to further drive the signal, you can create any combination of harmonics and distortions.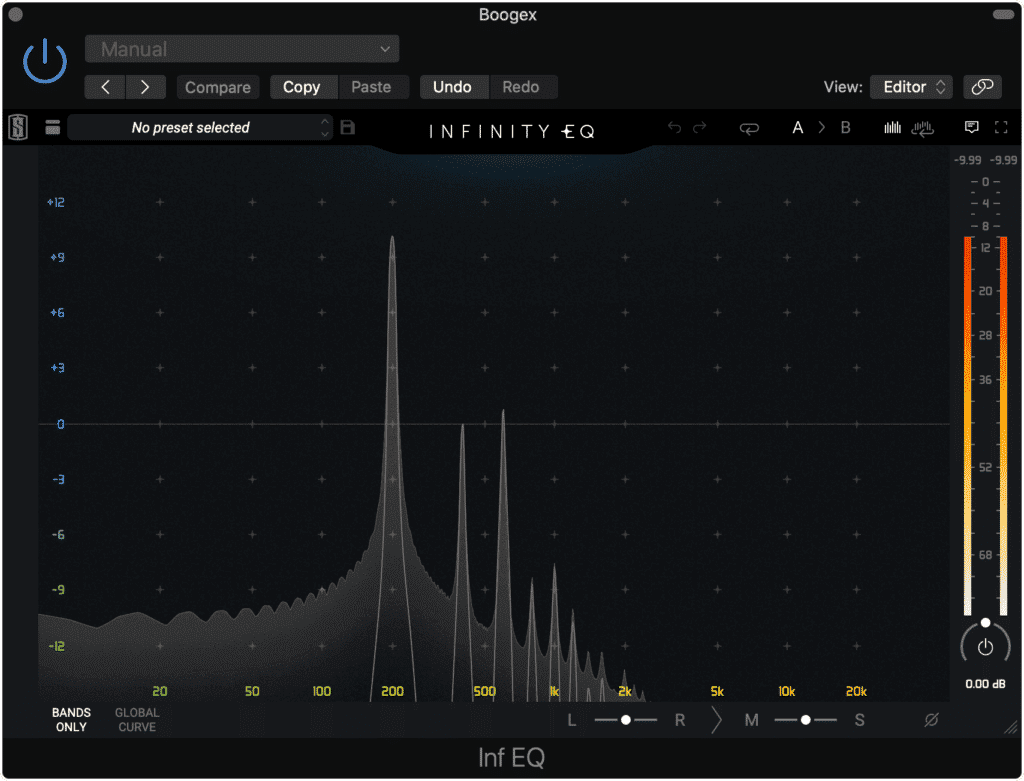 The harmonics included truly depend on the multitude of settings you can choose.
Dynamic based processing is also included and can be used to control the envelope of your distorted signal. If all of these options aren't enough, Voxengo also allows for user modification of various aspects of the plugin.
Just like any Voxengo plugin, you can alter the appearance, routing, and various displays of the Boogex via its control panel.
Although this plugin is best suited for guitar amp emulation and distortion, it's no doubt great for distorting individual instruments for creative and technical applications.
If you download just one of the plugins on this list, the Boogex is definitely the one to try.
Conclusion
Each of the plugins listed here is worth your time. Not only are they free, but they also offer distinct and valuable methods for distorting any signal you want.
With the plugins listed here, you can closely emulate some of the most expensive plugins currently available. Without a doubt, the difference between those plugins and the ones listed here are small, if you know how to use these plugins to their full potential.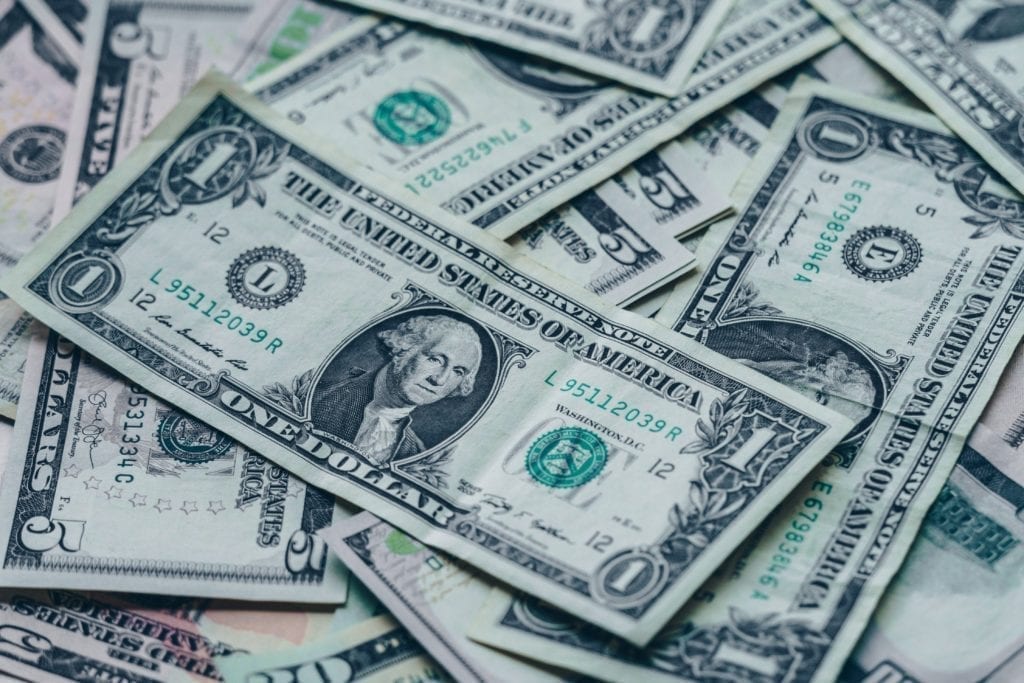 Learning how to use these plugins, instead of relying on costly and highly marketed ones, can save you a lot of money in the long run.
Try these plugins on an individual instrument, or maybe on a vocal to add some subtle grin and presence. Or if you like, try one as a parallel aux send for your entire mix or master to add some complexity to your signal and to fill out the frequency spectrum.
However you choose to use these plugins, understand them as best you can before implementing them into your processing.
If you do, and you use them creatively or correctly or both, you may find that some of the fancier, more attention-grabbing or better-marketed plugins really do the same things as these plugins.
In short, understand how harmonics shape our perception of a sound source, and you can use this info to your advantage.
Experiment with these plugins and find a favorite - when you do, be sure to share your results with us.
---