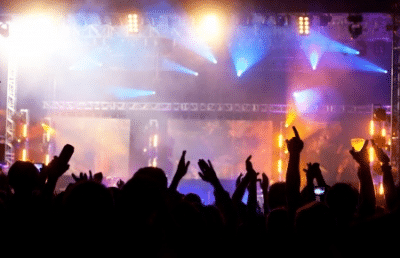 Having a strong online following is becoming one of the most important status symbols for artists. Taylor Swift even recently postulated that your online fan base could be the determining factor in whether or not you get a record deal in the music business moving forward.
While many artists prefer to just make great music, it's the ones who embrace today's free online tools to build a network of fans that will likely go furthest. Having your music on SoundCloud, Bandcamp, Youtube and Spotify is an obvious start.
It also goes without saying that you should engage with your fans on Facebook and Twitter. But here are two less-obvious (but proven) ways to build your following.
Record a Unique Cover
Since the early days of hip hop, sampling, remixes and covers have played a big role in the culture of popular music. A more modern evolution of that trend has been a rise of covers that crossover genres.
In 2011, the 14 year old English singer-songwriter Birdy exploded in popularity when she released a stripped-down piano ballad version of Bon Iver's indie-folk hit "Skinny Love." Her rendition went viral and peaked at 17 on the U.K. singles chart.
Many fans are more likely to want to hear a new version of a song they already like than a new song they've never heard. If you can take a song like that and reimagine it in a new way, while injecting your own style, then you'll likely reach a whole new group of fans.
Remember that time Johnny Cash resurrected his career amidst the bubblegum pop-dominated early 2000's with a Nine Inch Nails cover? The resultant video is still considered as one of the greatest of all time.
Post Non-Music Videos
The real power of social media for artists is the ability to connect directly with fans anytime. Prior to Facebook and Twitter, fans mainly had access to their favorite artists through polished performances on TV, radio and concerts. Social media has pulled the curtain back and enabled fans to see behind-the-scenes. And they love it.
The most successful artists use social media to allow fans to see into their world. They post videos backstage or "making of" photos in the studio. They reveal their personality.
By showing fans that you're as much of a jokester , or foodie , or animal-lover as they are, you make yourself much more relatable. And much more follow-worthy.
If you're in the middle of building your online following right now and could use a boost in followers, try these tips for engaging a new audience and making more personal connections with your fans. It may be the very key to your success in tomorrow's music landscape.