Quick Answer
Digitally controlled analog equipment is analog equipment that can have its various parameters and functions altered and stored using a digital control system like a plugin or interface. Digitally controlled analog is slowly growing in popularity but has immense practical applications for studio owners and audio enthusiasts.
What is Digitally Controlled Analog in Detail?
For as long as digital processing has been available to audio engineers, we've dreamed about being about to control and route our beloved analog equipment using a digital interface.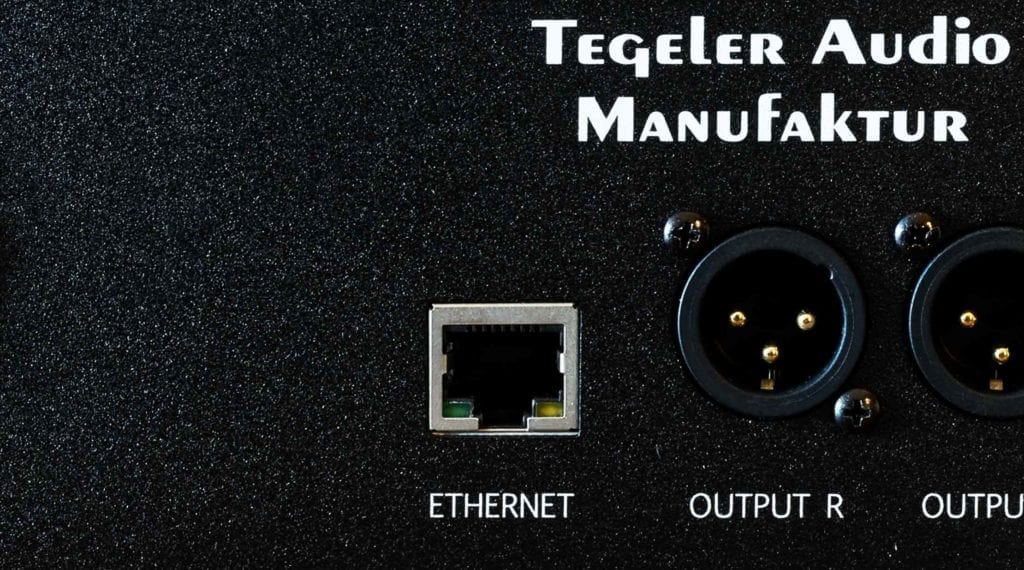 Being able to control analog gear from a digital interface would completely change how audio sessions are operated.
The ability to replace the process of patching, and crawling behind a desk or panel to reroute a signal with the simplicity of a digital system would greatly improve the workflow of any engineer still utilizing analog gear.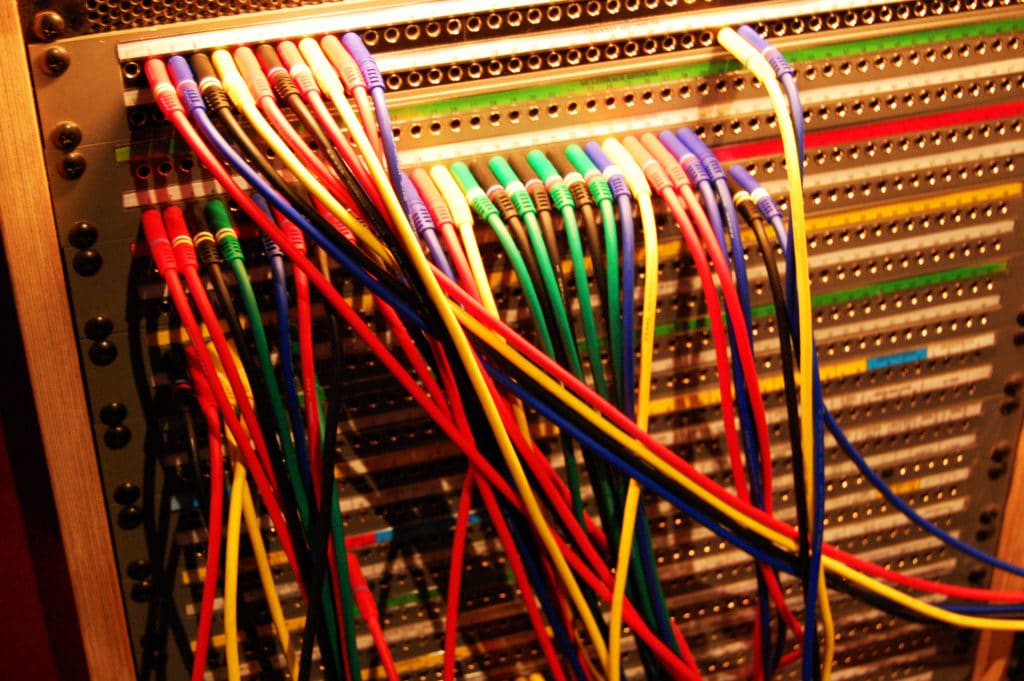 Digitally controlled analog is already changing how analog equipment is patched.
Despite this interest and the benefits that digitally controlled analog could provide engineers, the technology behind this type of processing is only now becoming a more popular form of audio processing. Slowly but surely we're seeing new pieces of hardware equipment that can be controlled by a digital interface.
In the 1980s, with the advent of audio processing software, digitally controlled analog became a possibility. Companies such as Harrison and Euphonix offered consoles like the Harrison Series 12 and Euphonix CS3000 - which showcased fully automated, digitally controlled parameters.
Somewhat similarly, Neve offered software known as Flying Faders which digitally recorded fader automation and then recreated it.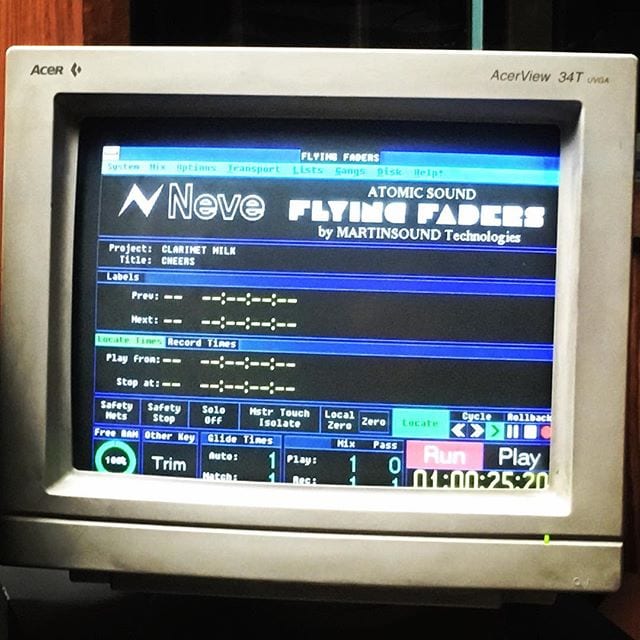 Since then this technology has grown, become more complex, and today more accessible. Companies such as WesAudio, Bettermaker, Fredenstein, Tegeler, and Solid State Logic are all working on their unique vision for digitally controlled analog equipment.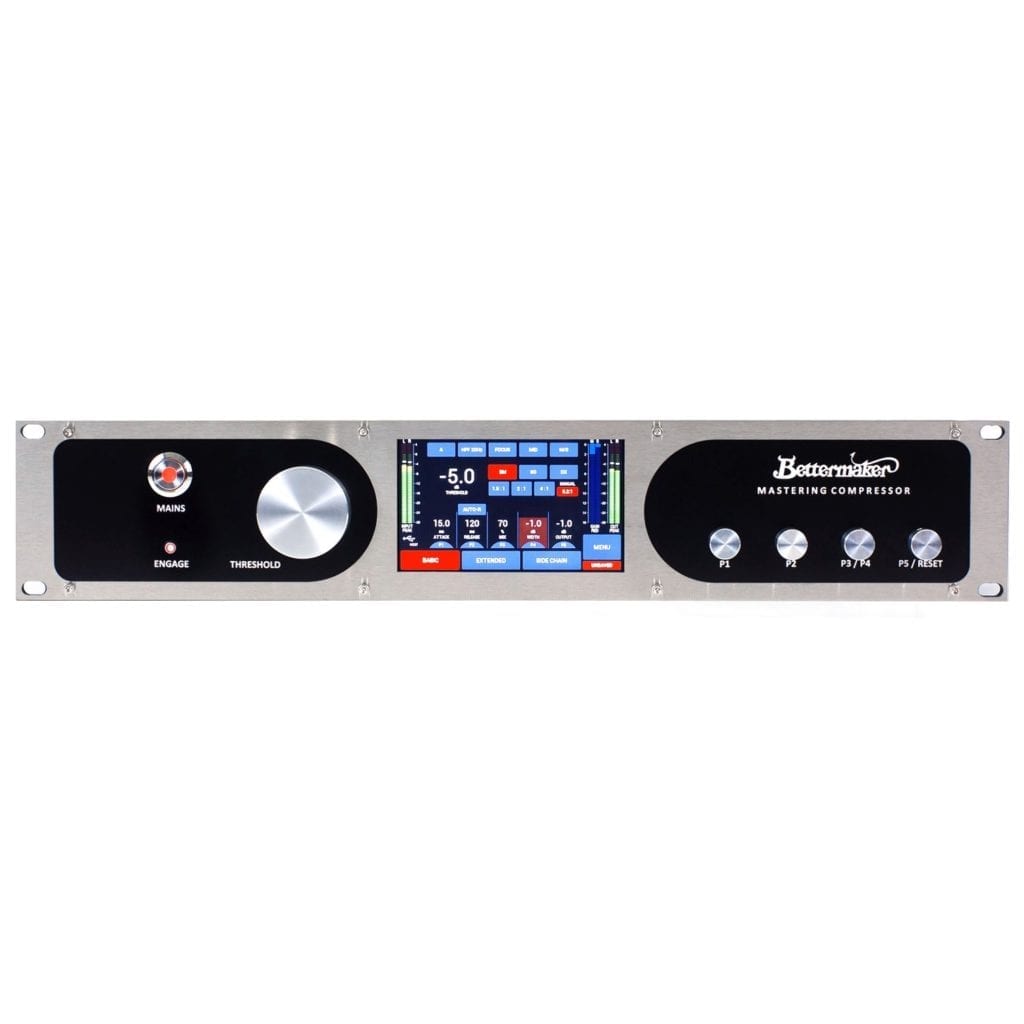 Bettermaker has been introducing new and exciting digitally controlled hardware.
This equipment may be a unit that allows for the routing of analog equipment using a digital interface, or a mastering compressor that allows its functions to be controlled by a plugin - whatever the case may be, the benefits they present are numerous and something to be excited about for many engineers.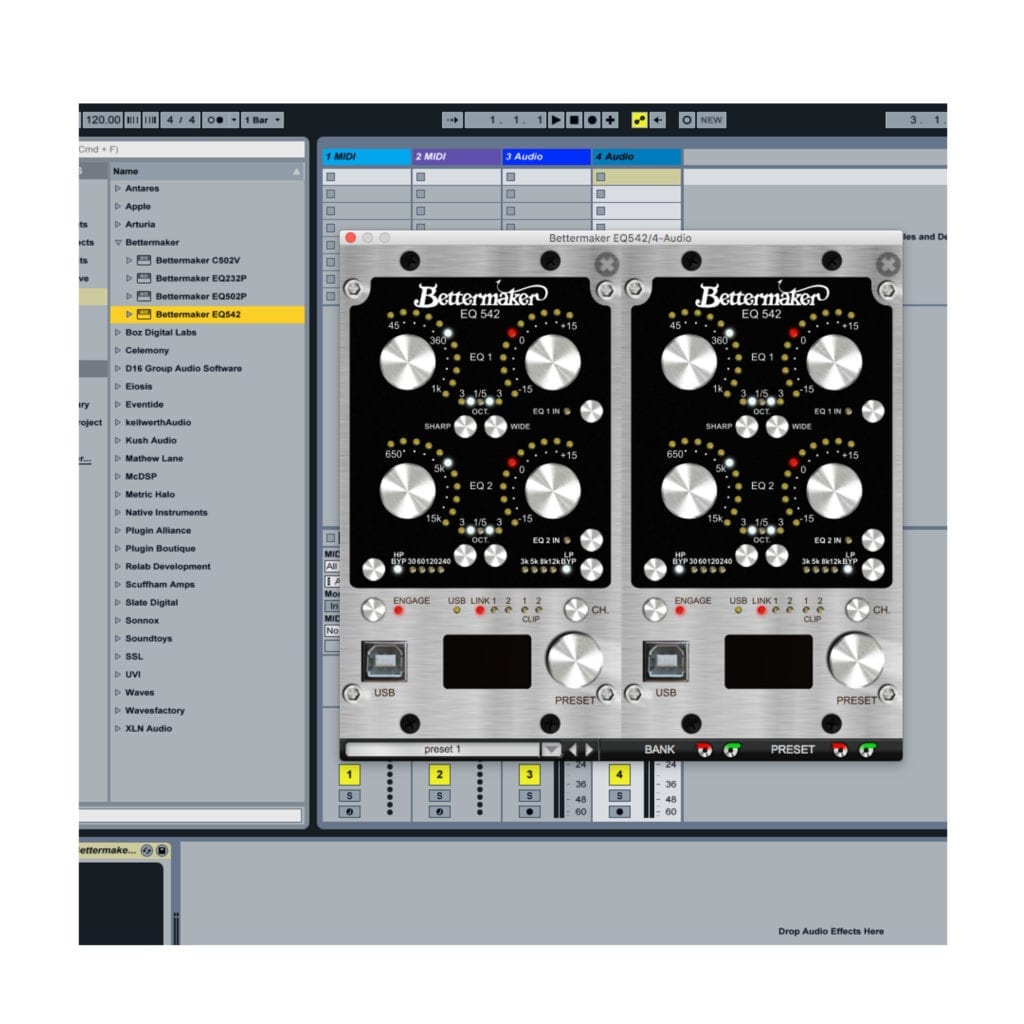 Their hardware can be controlled by their plugins.
With that said, let's look into some specific equipment currently available, as well as some of the immediate and not so immediate workflow benefits that can arise from this type of technology. We'll also be briefly discussing why this technology is relevant despite the ever-growing popularity of strictly digital processing.
If at any point you'd like to hear your mix mastered using analog equipment, still routed and controlled the traditional way (for the time being) send us one of your mixes here:
We'll master it for you, and send you a free mastered sample of it for you to review.
Digitally Controlled Analog Routing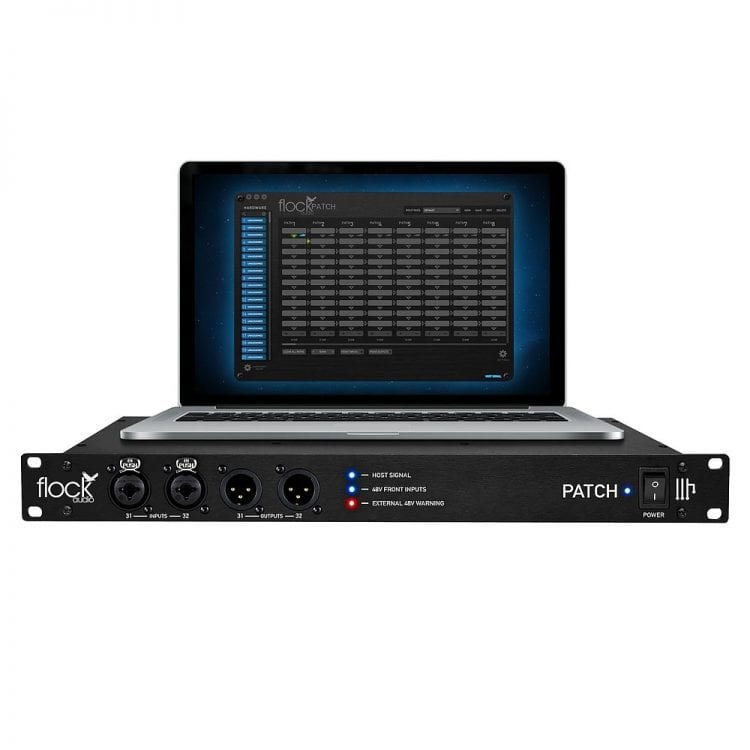 Flock audio has introduced a digitally controlled patchbay.
Titled the 'Flock Audio Patch 64-point Digitally Controlled Analog Patchbay' this aptly titled hardware allows you to connect your analog equipment to a digital interface, which quickly allows you to drag and drop your analog processing just like how you would in a DAW.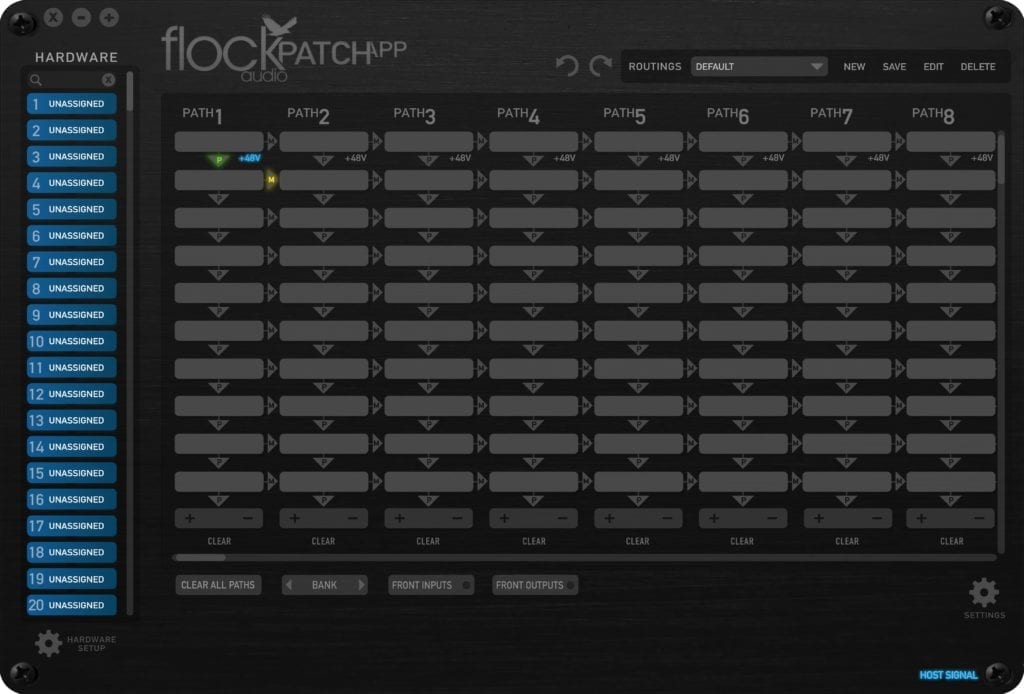 Its interface offers a familiar and intuitive design.
In the same way, you can rearrange your plugins, you can now rearrange your analog routing using their intuitive and familiar-looking and operating Flock Patch application. This application is compatible with both Windows and Mac operating systems, and will soon be compatible with both iOS and Android operating systems, making it controllable from your smartphone or tablet.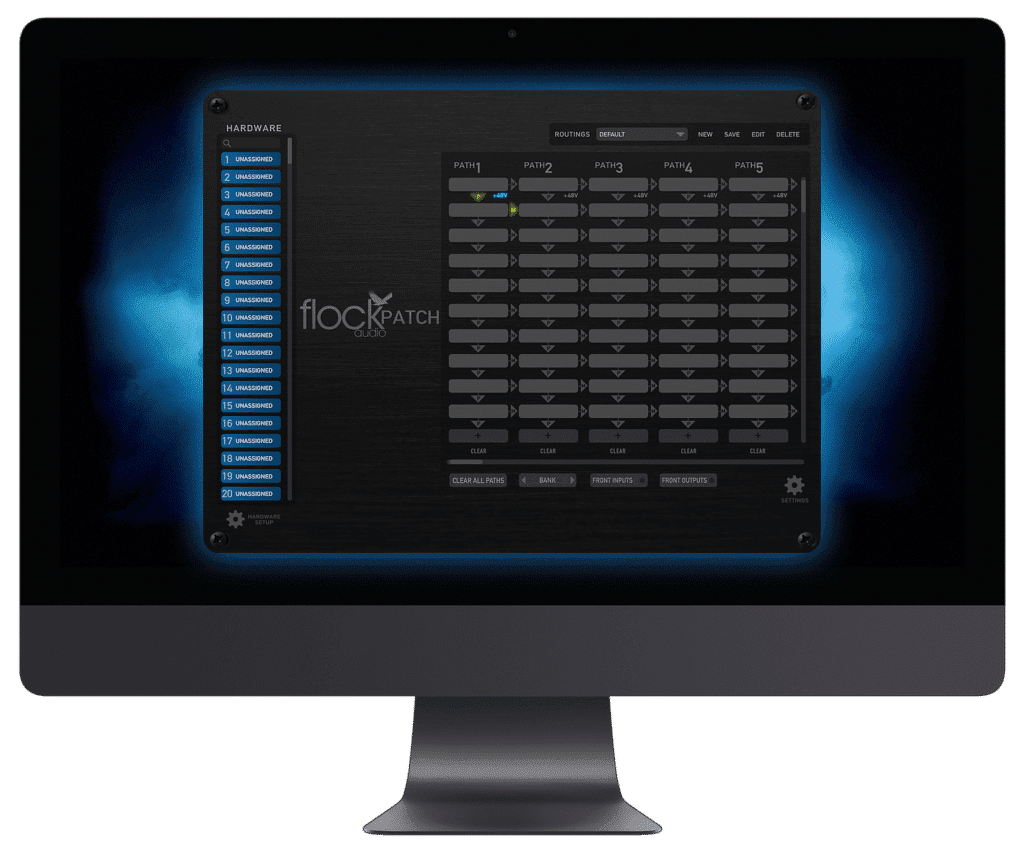 It can be used on multiple operating systems, making it a versatile tool for engineers.
With up to 32 inputs , and the option to expand the unit, the Flock Patch can handle an entire tracking studio's worth of analog equipment. Phantom power allows for condenser microphone connectivity, meaning you can preview your microphone through multiple preamps in a matter of seconds.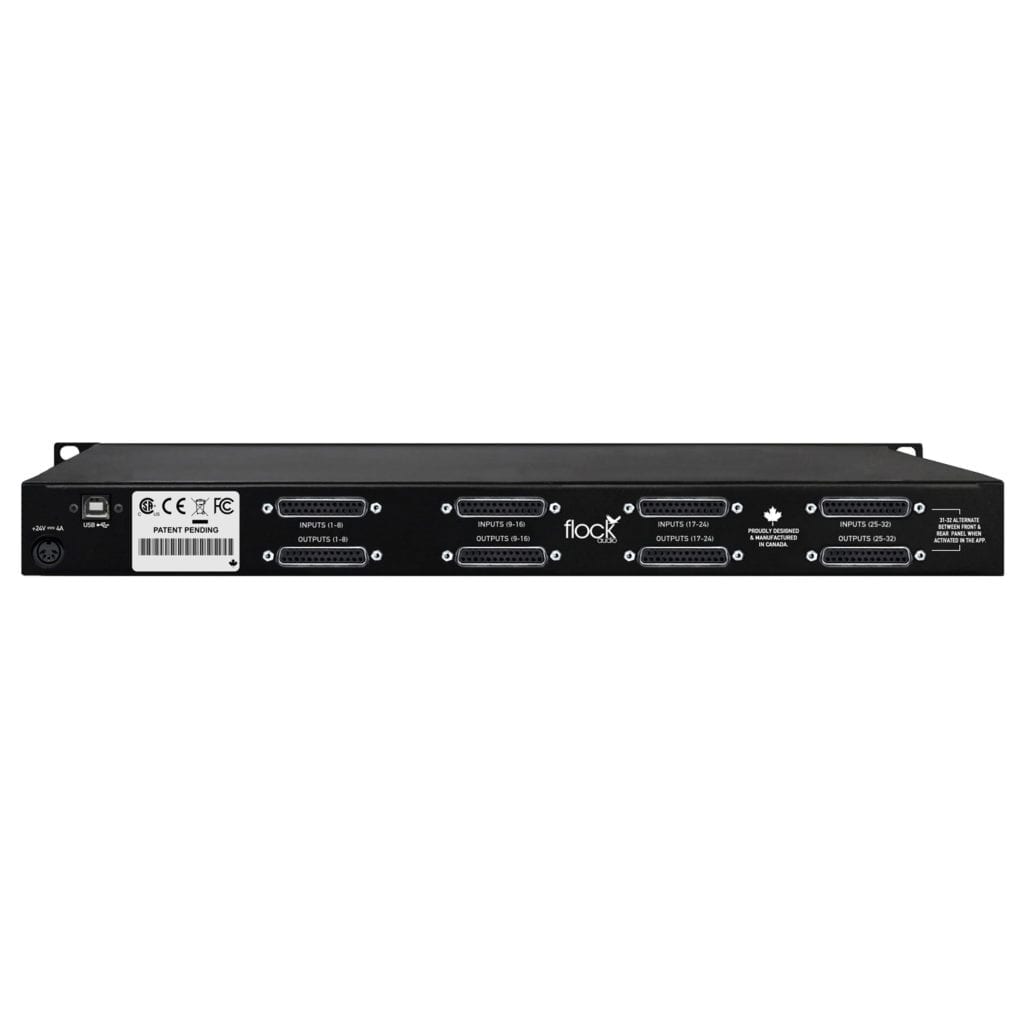 With the ability to expand the unit, the Flock Patch can handle an entire studio's worth of analog equipment.
I'm not sure if you've ever been a recording artist when an engineer is switching microphone preamps, or perhaps you've been the engineer in this situation, but the process is time-consuming, to say the least. Couple this with the need to completely reset the gain of the preamp, wait for the electricity to leave the microphone, and then re-patch and the traditional method for comparing preamps is a laborious process.
The Flock Patchbay eliminates this process and makes comparing preamps, as well as equalizers, saturators, or whatever other hardware you have connected as easy as switching plugins.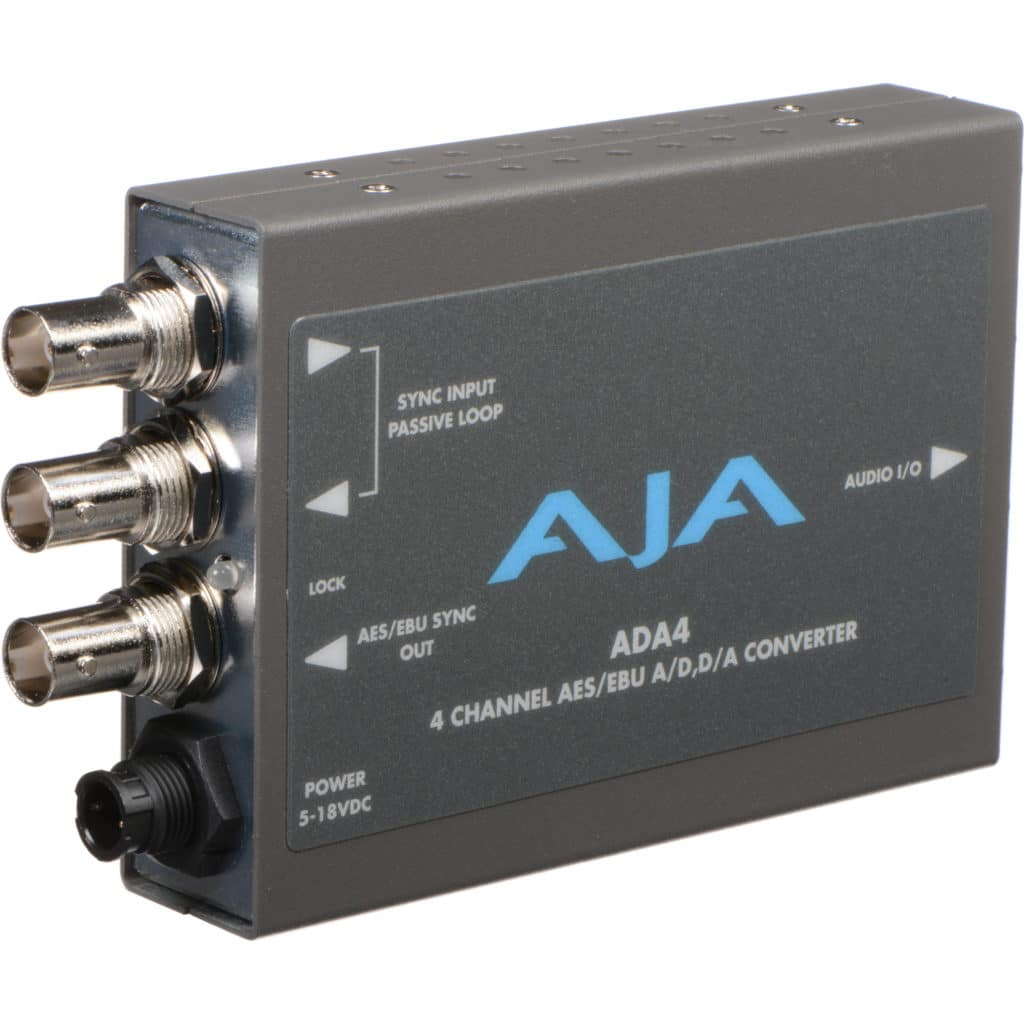 No analog to digital or digital to analog conversion occurs when using the Flock Patch.
Just as importantly, during this process no A to D and D to A conversion occurs, meaning you don't need to worry about quantization distortion or any audio degradation during quantization or sample rate conversion. The signal remains an analog or electrical signal until it is recorded. This way you retain the quality of your recording, with no need to compromise flexibility for audio fidelity.
If you'd like to learn a little more about quantization to know why this aspect of the Flock Patch is so important, check out one of our blog posts on the topic:
Is shows how the quantization process can negatively affect your signal, why avoiding the process until the last stage of analog processing is beneficial.
Furthermore, with the Flock Patchbay, you can create, save, and store routing and muting options, making session recall incredibly easy.
So for example, if you know a particular singer sounds great through a particular set of hardware equipment, instead of patching, simply load the preset and you instantly have your signal chain with the correct routing. Just imagine how much time that can save you during a tracking session.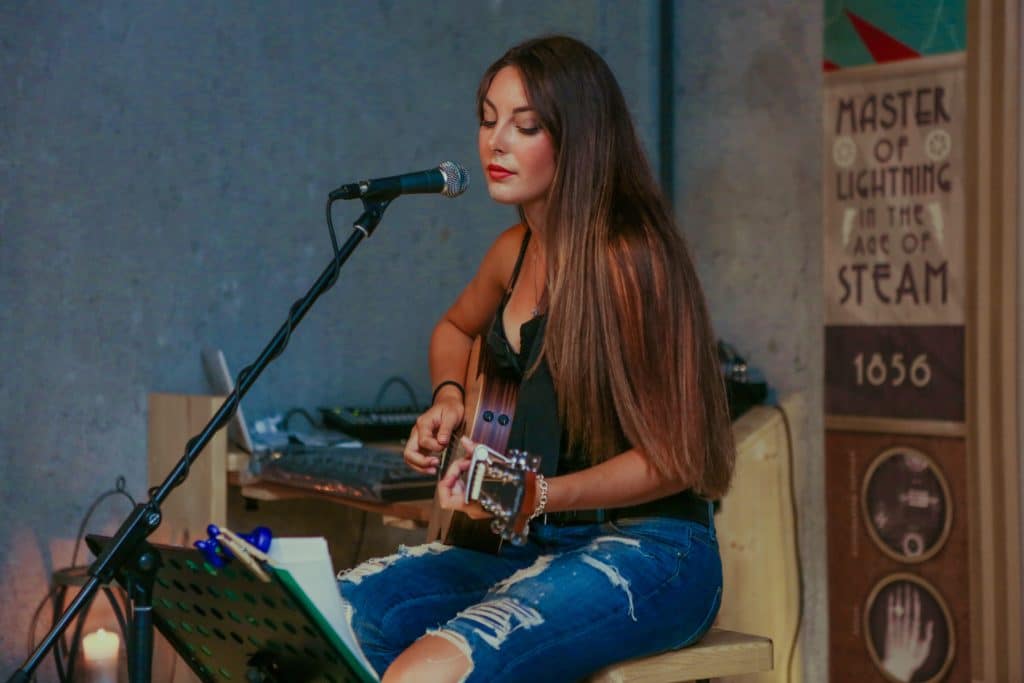 The Flock Patch has huge implications for tracking sessions, as it will allow engineers to save routing presets, and in turn, save time.
Lastly, the Flock Patchbay offers user warning notifications that inform you if any routing can potentially damage your equipment.
Here's a Quick Overview of the Flock Patchbay's Capabilities and Connectivity:
32 channels of onboard 48V phantom power
An ability to create, store, and recall routings
64-point rear-panel I/O DB-25 connectors
Option for multiple unit expansion
Software and firmware updates
USB host control
Front-panel I/O on combo jacks
User warning notifications for potentially damaging routing
MacOS and Windows software compatibility
The Flock Patchbay is the first of many possible options for digitally routing analog equipment. The potential for more options in addition to this first great digitally controlled analog routing is exciting, to say the least.
Regardless of what other equipment may be coming out soon, the Flock Patchbay allows for greater flexibility, and as a result, greater creativity during tracking, mixing or mastering with analog equipment.
Digitally Controlled Analog Parameters
The ability to control your routing using a digital interface is incredible enough, but what if you could control the actual parameters of your analog equipment from your DAW? This is exactly the type of processing Bettermaker's equipment allows you to accomplish with their line of digitally controlled analog equipment.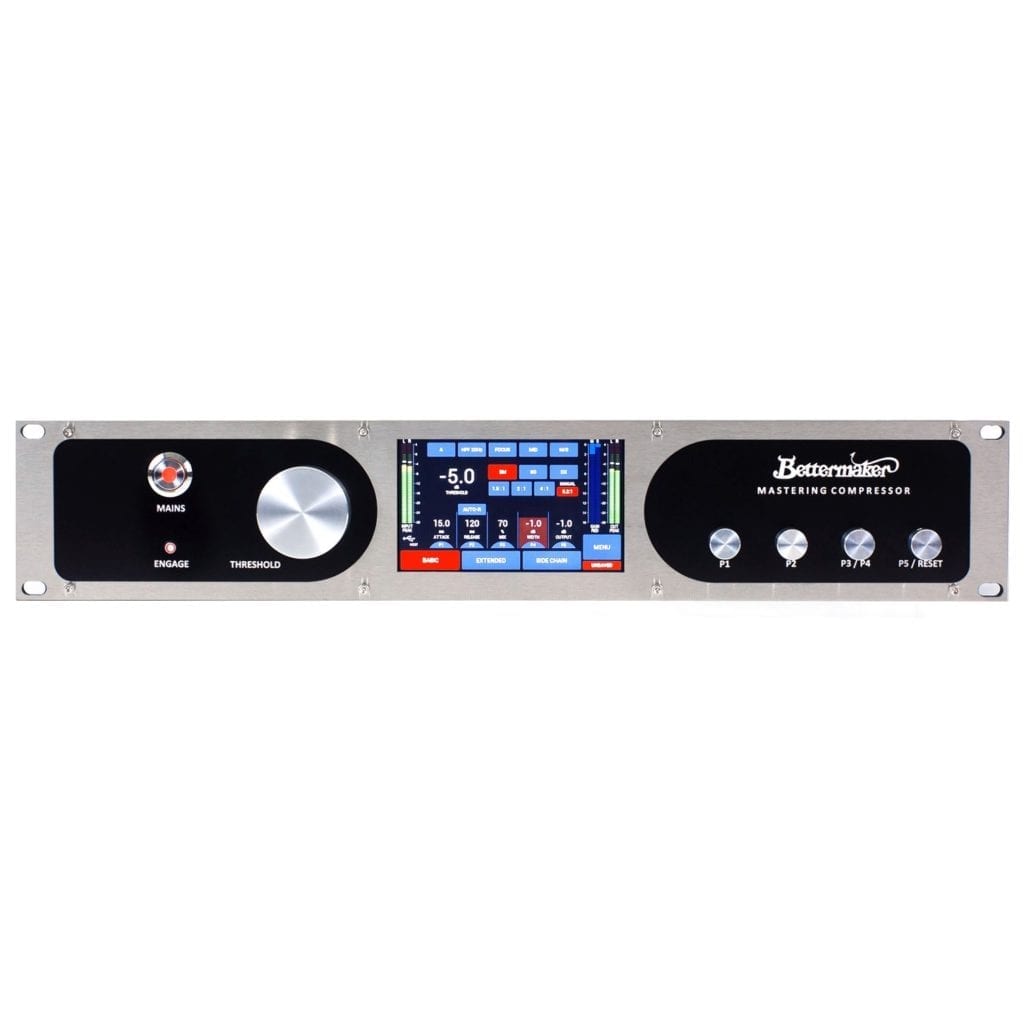 Bettermaker's line of digitally controlled hardware allows engineers the ability to control their hardware via a plugin.
Whether it's one of Bettermaker's 500 series equalizers, or their mastering compressors or limiters, Bettermaker has designed a line of completely analog equipment with USB connectivity for digitally controlled analog capability.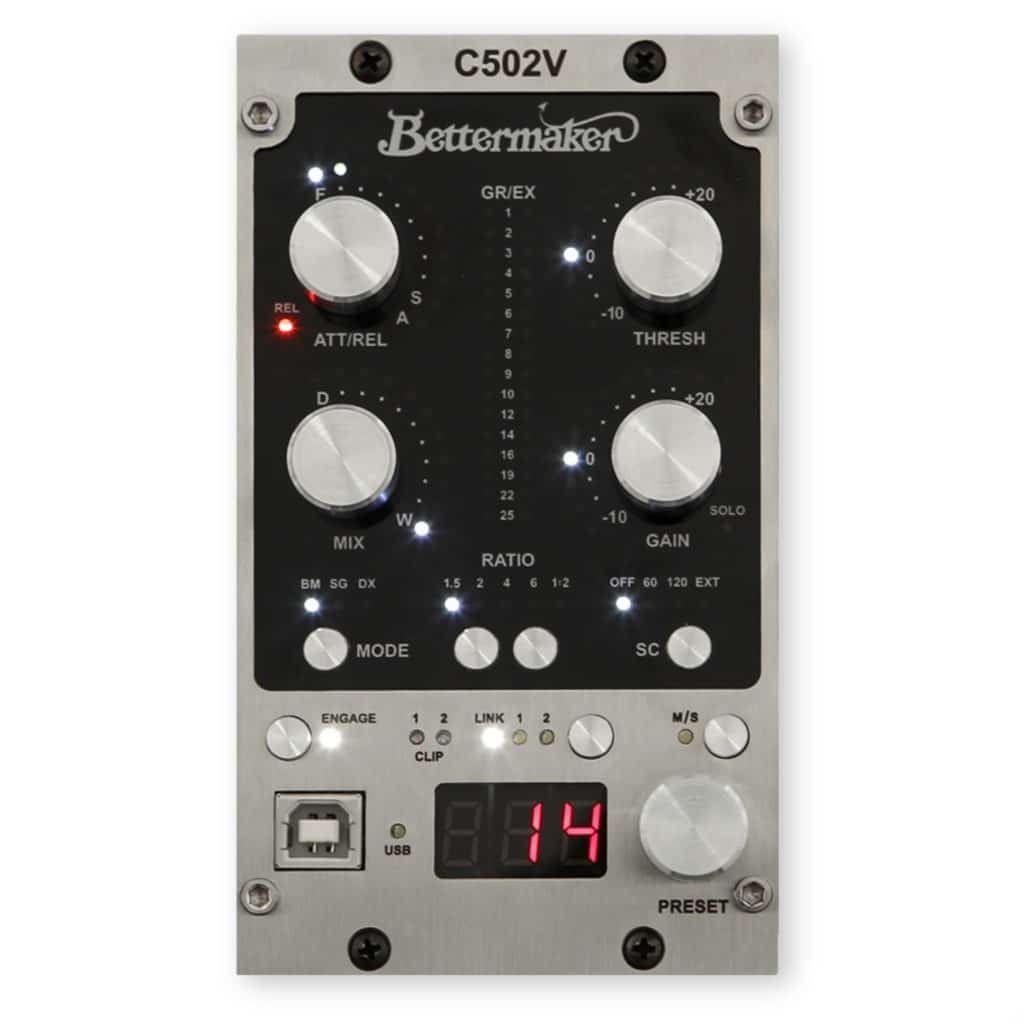 The digitally controlled analog functionality also applies to their 500 series equipment.
The analog components of their hardware can be controlled via your DAW with a plugin that matches the design of the hardware. When adjusting the parameters of the plugin, the hardware will also adjust - and when adjusting the hardware's knobs and buttons, the parameters in the plugin will also be altered to the same degree.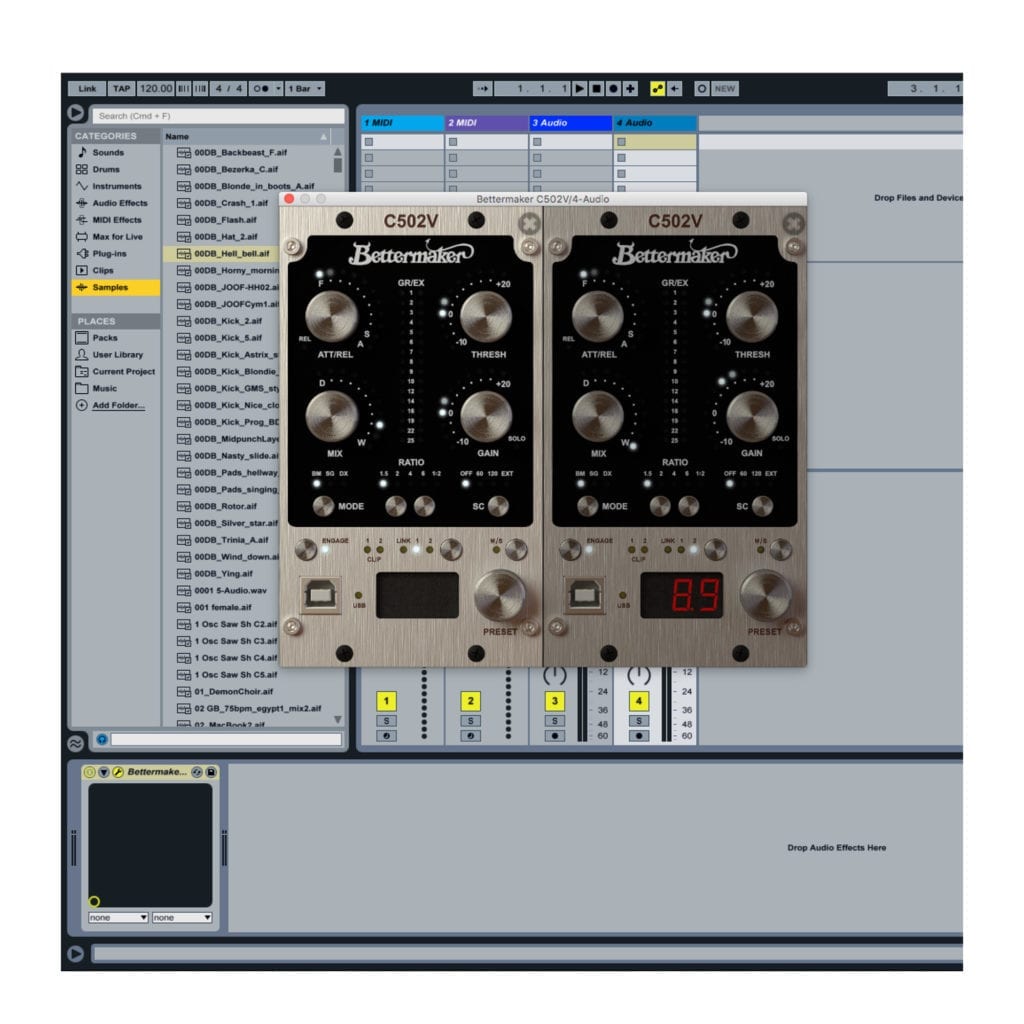 Plugins with the exact interface can be used to control the hardware, and vice verse.
This interconnectivity means that whether you're sitting at your workstation, or you're up and about adjusting your hardware equipment , you can control your Bettermaker hardware.
The 100 percent analog signal means that no A to D or D to A conversion needs to take place in order for the parameters to be digitally controlled, resulting in no quantization distortion or errors when controlling the hardware.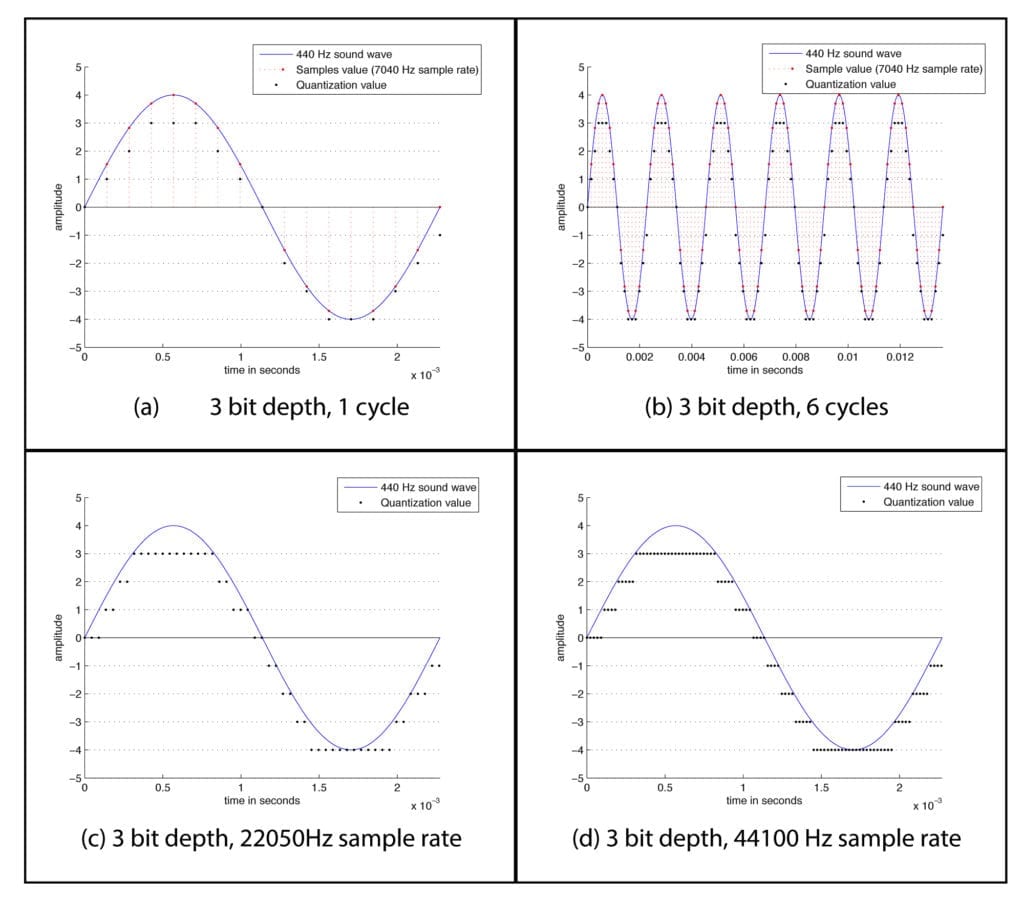 No A to D conversion means no quantization distortion.
Just as exciting is the ability to automate the hardware's parameters using your DAW's automation functions. You no longer need to do live automation and printing if you want to automate your hardware's functionality (if you've ever suffered through using "Flying Faders" software or something similar, you'll know how exciting this truly is).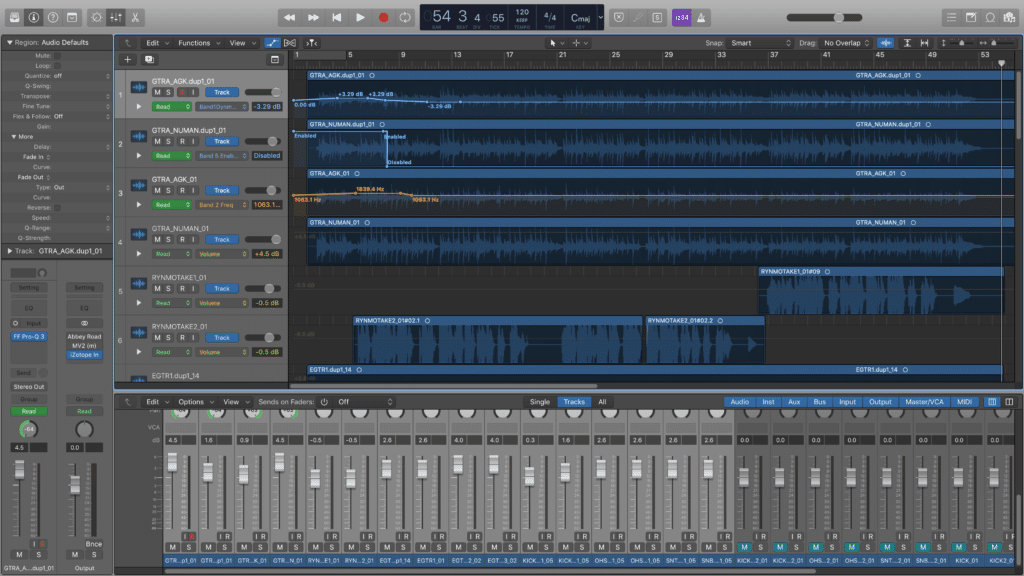 Automation can occur within your DAW and still control the hardware's parameters.
This also means that your automation performance will be recallable and identical each time you open your session - resulting in a lot of time saved during your tracking, mixing or mastering.
If you'd like to learn more about the importance of analog equipment, at least from a mastering standpoint, take a look at our blog post on the topic:
It's full of great information on how analog equipment affects a signal, and what it means for engineers, artists, and listeners alike to have a signal processed using analog equipment.
Or, if you'd simply like to hear how analog processing can affect a signal, send us one of your mixes here:
We'll master it for you and send you a free mastered sample of it for you to listen to.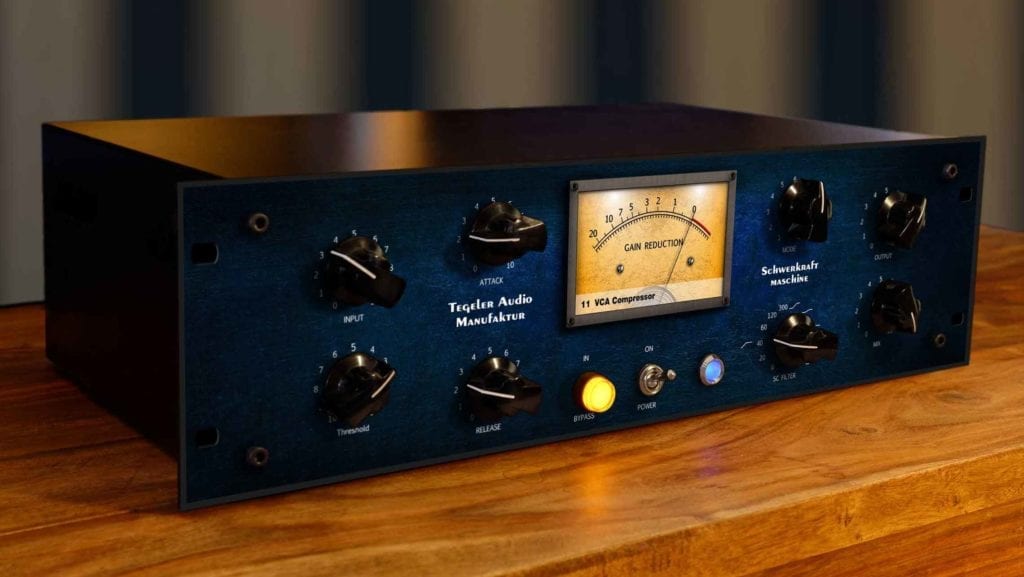 Tegeler audio is also currently releasing hardware controlled by digital processing.
A similar and equally impressive product offered by another audio company is the Schwerkraftmaschine compressor by Tegeler Audio Manufaktur, a no doubt German company that takes the idea of digitally controlled analog one step further.

In addition to USB control, their Schwerkraftmaschine compressor can be controlled via a network connection.
In addition to USB connectivity similar to Bettermaker's line of digitally controlled analog products, the Schwerkraftmaschine compressor also includes an ethernet connection, which allows it to be controlled from anywhere you have a network connection.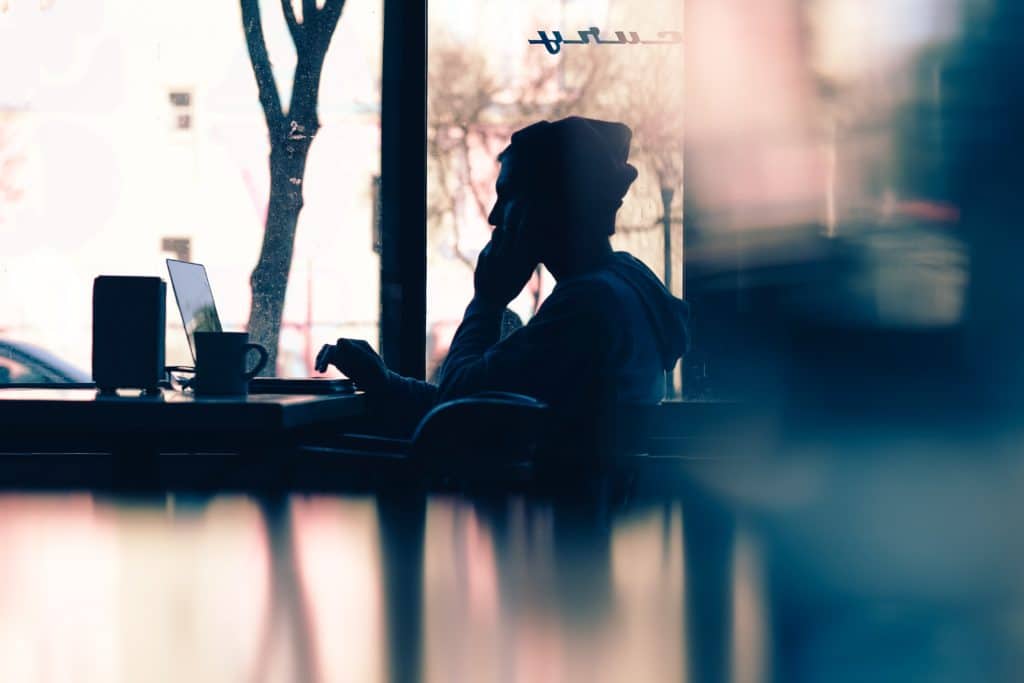 Network connections for analog equipment could truly change the extent to which engineers are tied to their studios.
This means you can be mixing or mastering from almost anywhere in the world and still be using your Schwerkraftmaschine compressor. This is absolutely amazing, and if applied to other hardware, could completely change how engineers work on their music.
With that thought, you would in no way be fettered to a physical studio and could travel from studio to studio, or from cafe to cafe, with the flexibility of using your hardware equipment anywhere.
With that said, this type of hardware connectivity could completely revolutionize how engineers interpret and practice their craft.
Why is Digitally Controlled Analog Relevant?
At first glance, a technology like digitally controlled analog might beg the question, 'why not just use digital plugins for your processing?' or maybe 'What's the difference between using digitally controlled analog and just using plugins?'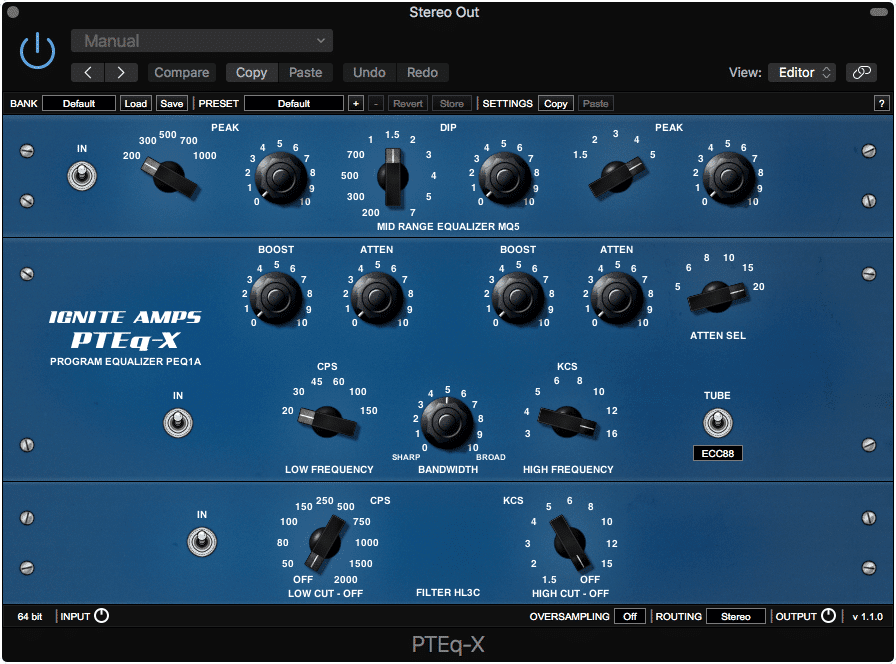 To many engineers, plugin emulations and the actual hardware they emulate, are two very different things.
For many engineers, the difference between plugins and their analog equipment couldn't be greater. This isn't to say that plugins don't sound great, but that to many engineers, there is a world of difference between software emulations and the actual hardware these emulations are based on.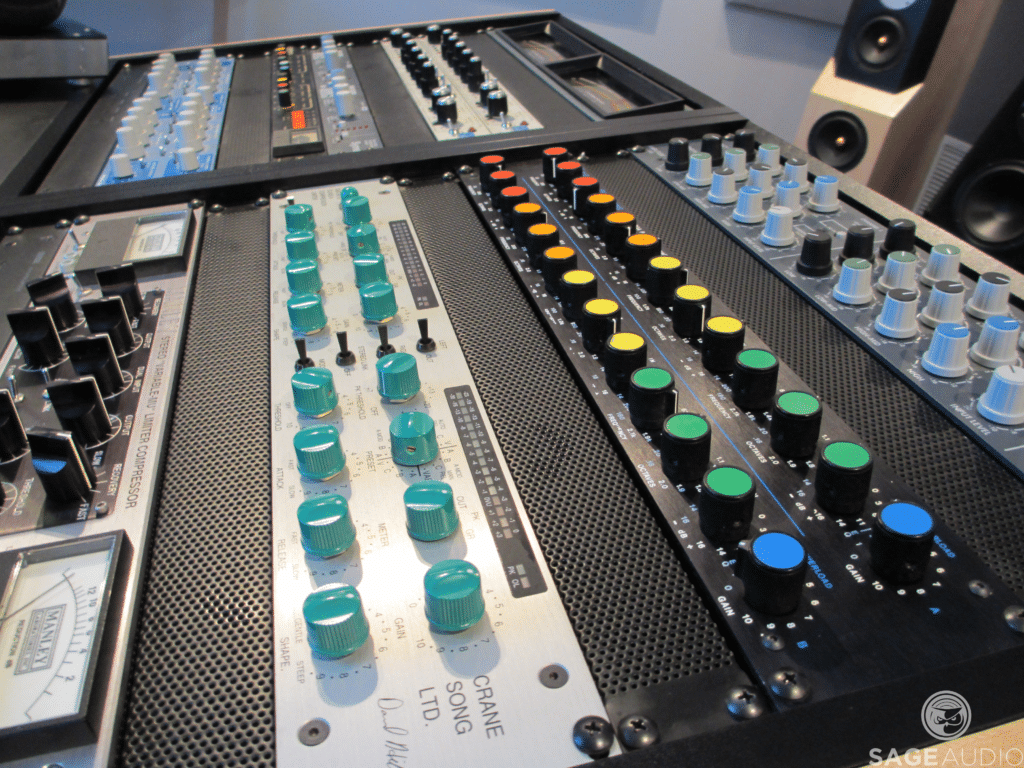 Analog equipment offers a lot more complexity than most digital emulations.
This difference is primarily due to the complexities and unique qualities that come along with hardware equipment. Although many pieces of hardware are similar, no two are the exact same due to the variable nature of their internal physical makeup.
Furthermore, the coding behind the plugins emulating these pieces of hardware simply doesn't make the many nuances capable of hardware equipment.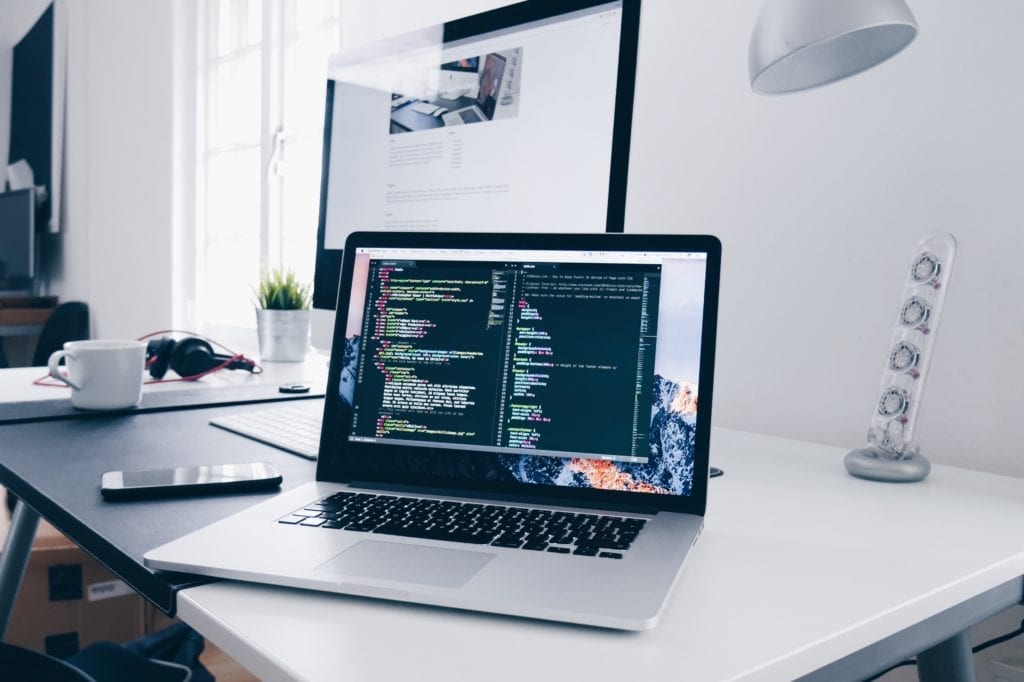 It is difficult to code all of the nuances analog processing provides.
Again, plugins can sound great, and many absolutely do, but hardware still offers something that cannot fully be emulated.
If you'd like to learn a little more about the differences between digital processing and analog processing, check out our blog post on that very topic:
It details how the two forms of processing differ, and under what circumstances one form of mastering may be better than the other.
The Future of Digitally Controlled Analog
It's difficult to imagine what may soon be a possibility with this emerging technology, and in what ways it will be most utilized, but perhaps by looking at some unexpected ways it's being used we can find out in what ways it will continue being utilized.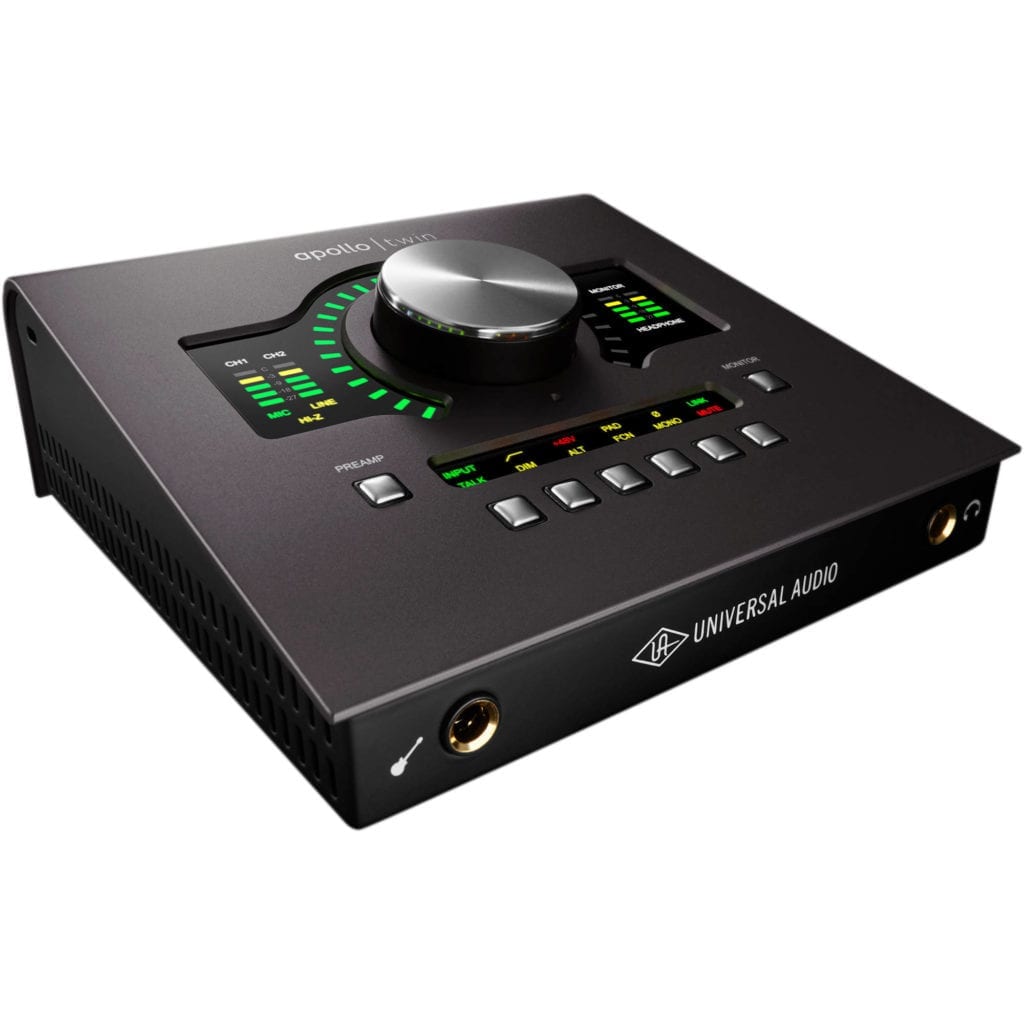 UAD is combining analog and digital processing in an innovative way.
One example of an unexpected way digitally controlled analog is used is in the UAD Apollo interface line. When inserting a plugin, the software not only alters the digital signal, but it also affects the electrical components of the interface's preamp to better replicate the intended effect.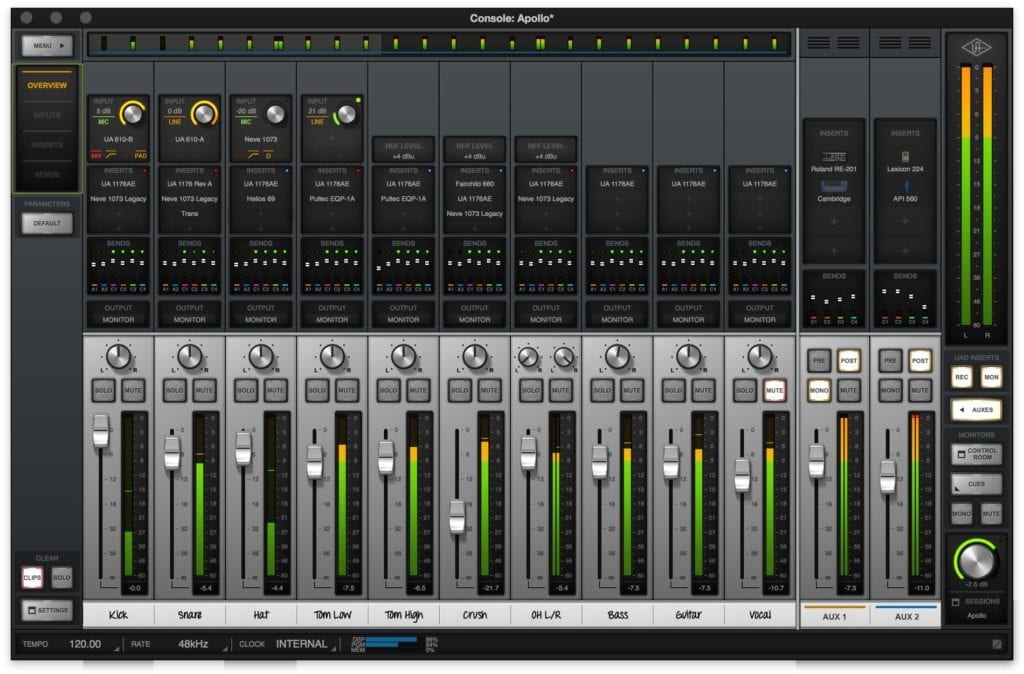 The UAD software alters electrical signals to its hardware to recreate the sounds of particular preamps, eqs, and other hardware equipment.
This somewhat subtle relationship between digital and analog will most likely be further utilized - creating processing that is in-part digital and in-part electrical. This would create the possibility of wholly unique forms of processing.
For example, in an analog compressor, achieving incredibly fast attack and release times are difficult due to thephysical nature of the components used ; however, in a digital system, the compressor's attack and release times can be less than 1ms and 5ms respectively.
If digital and analog processing were combined in this instance, there could possibly be a way for the attack and release times of digital processing to be implemented and then routed through the actual hardware - in turn combining the speed of digital compression with the tonality of analog compression.
Perhaps another way in which this type of technology could be utilized is by bringing various processing types and functionality to otherwise static or unchanging analog equipment. For example, imagine an analog stereo compressor - what if you could add mid-side capabilities using digital processing?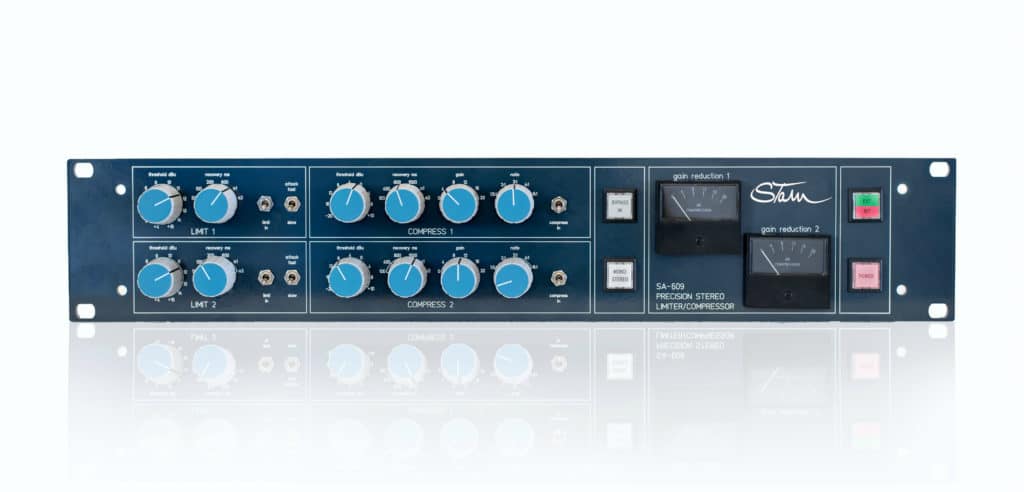 Imagine if you could take a stereo compressor or any hardware equipment, and add new functionality to it with digital processing.
There could and almost certainly is a way to reroute the signal using digital processing to and from the analog equipment to replicate mid-side compression in an analog unit that wouldn't otherwise have mid-side capabilities.
These are just some of the possibilities that could come about from merging these two forms of processing. All it takes now is for creative and talented engineers to design these systems.
Conclusion
Digitally controlled analog is an important and emerging field in the world of audio engineering - it is no doubt something to keep an eye on in the near future, as the possibilities it provides are immense and beneficial to engineers.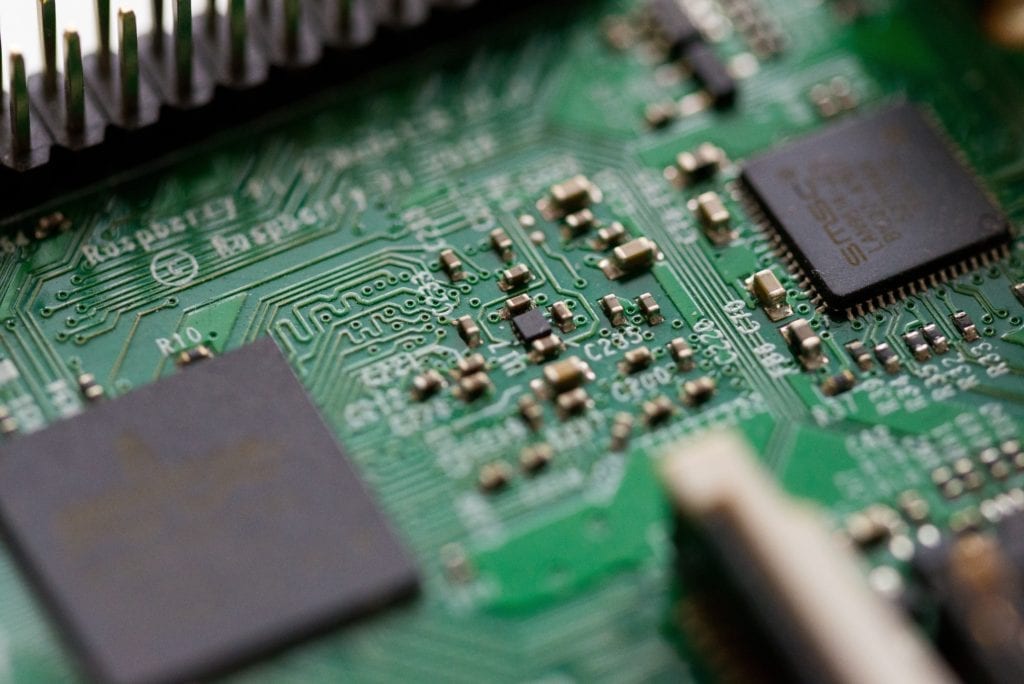 Digitally controlled analog equipment is an exciting frontier for audio - one that offers new forms of processing and potential new sounds.
Whether it's a compressor that can be controlled using a plugin modeled directly, a piece of hardware that can route multiple analog units, hardware that can be controlled remotely using an internet connection, or the combination of digital and analog processing, the possibilities are incredibly exciting.
One only needs to begin to imagine what could come about from this type of processing to start to realize the applications it could be used for.
Considering this is still emerging and developing technology there are only so many applications to which it is currently being applied. These are:
Patchbays that digitally route analog signals.
Companies such as WesAudio, Bettermaker, Fredenstein, Tegeler, and Solid State Logic who are creating products that allow for plugin to hardware connectivity and network-based analog control.
The combination of analog and digital processing to control Preamplifiers, such as what's implemented in the UAD Apollo interfaces.
As the field develops, new and exciting technologies will come into play. Furthermore, the ease of using analog equipment that this type of technology can provide may introduce newer engineers into the world of analog equipment.
In that regard, the sharp divide that often occurs between proponents of digital processing and analog processing may soon become a thing of the past.
Ultimately and most importantly, digitally controlled analog will lead to more creative mixes and masters. By allowing easy routing options, as opposed to the frustrations that can occur when operating a patchbay, digitally controlled analog encourages engineers to be creative and to utilize their equipment in a manner they may have otherwise avoided.
All-in-all digitally controlled analog offers an exciting combination of two forms of processing - and will no doubt benefit tracking, mixing and mastering engineers alike.
If you'd like to hear the sonic benefits of analog equipment, send us one of your mixes here:
We'll master it for you and send you a free mastered sample of your mastered mix
What are your thoughts on digitally controlled analog?
---