The SSL and 1176 compressors have been wildly popular since their inception.
That's why it's so surprising that two of their most unique characteristics have often gone without mention.
If you've used these compressors, or intend to do so in the future, read along to know some strange but incredibly important facts about how they function.
SSL Compressor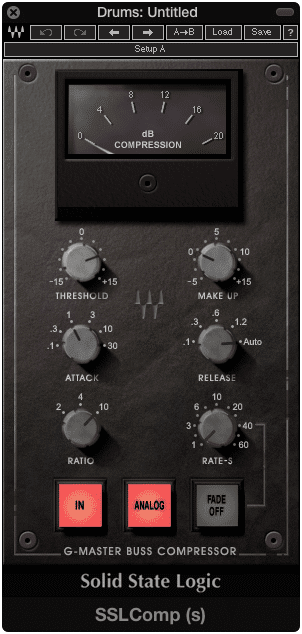 Setting a higher ratio may even compress less, considering the automatic threshold adjustments are not exact.
It's common knowledge that if you increase the ratio on a compressor, the amount compressed should increase as well. This is of course, if the threshold and other settings remain the same.
When it comes to the SSL compressor, increasing the ratio won't lead to an increase in gain reduction. So what's happening here?
It turns out that in both the hardware and software emulations of the compressor, changing the ratio automatically alters the threshold, in an attempt to keep gain reduction the same.
This is due to the designer's desire to allow the engineer to hear the compression equally across ratios. This may be helpful to some, but if you didn't know this fact, you may have compressed either more or less than you intended.
Keep this in mind the next time you use the SSL compressor. Set the ratio first and then dial in your other settings - otherwise you may compress too much or too little.
1176 Compressor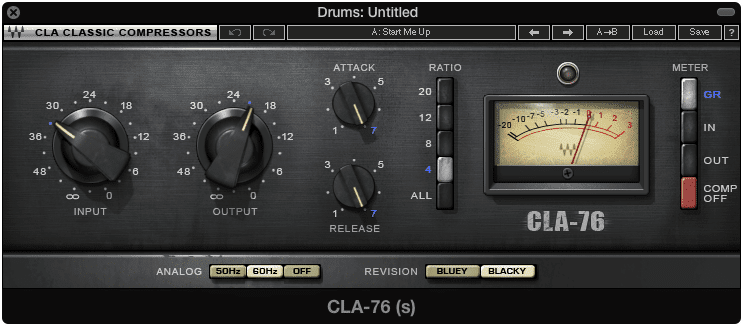 The attack range's from 20 microseconds to 800 microseconds. Setting 7 being the fastest, and 1 the slowest. The release, 50ms to 1.1s.
This compressor is so popular, that an emulation of it is a ProTools stock plugin. Odds are you've used this plugin, or the hardware.
What you may not have noticed is the peculiar choice in attack and release settings.
Logically speaking, if you increase the attack or release settings, the actual release and attack times should increase too.
Well, if you used the 1176, this may not have been the case.
Turns out the lowest setting on the 1176, in this case the number 1, represents the longest attack and release times. Conversely the number 7, represents the shortest attack and release times.
So if you've been wondering if your 1176's gain reduction meter is broken, it's not.
Conclusion:
The engineers behind some of the greatest pieces of audio equipment weren't known for their shortage of creativity. Perhaps that's why some of these strange and unique design choices made it into their gear. Keep an eye out for these designs, since they may make the difference between a great sounding mix, and one that wasn't compressed correctly.
Have you ever come across a strange design choice in audio?
---