Quick Answer
Logic Pro X Stock plugins are surprisingly good for both mixing and mastering. Although you may still want to download or purchase other 2nd and 3rd party plugins, Logic Pro X Stock plugins are good and easy enough to use, to create decent mixes and masters.
Are Logic Pro X Stock Plugins Any Good? - In Detail
Stock plugins don't get much attention or praise, but they've really come a long way in the last few years.
What used to be plugins you'd only use because you didn't have any other ones to choose from, have become decent enough to use on a more regular basis.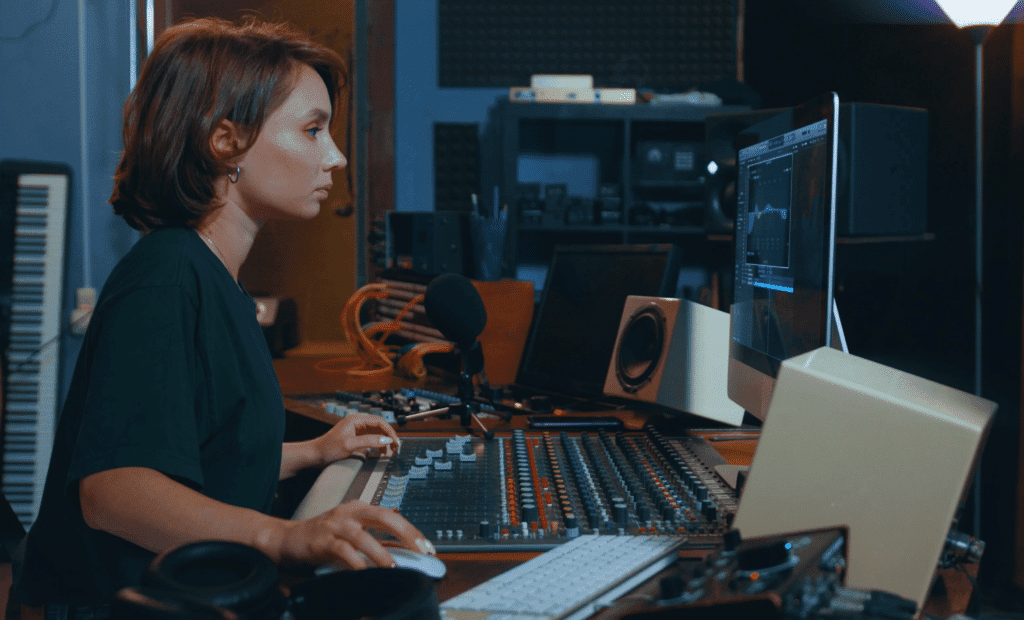 In short, there are many Logic Pro X plugins that can be very useful.
Although some of Logic Pro X's plugins definitely need to be updated , there are a lot of them that are great for both introductory and advanced mixing and mastering.
So let's take a lot at some of the different stock plugins that you can use. We'll look at some of the best ones including but not limited to a limiter, an equalizer and tube equalizer, their compressor, and others.
We'll also listen to examples of each plugin being used on a stereo mix (in the video embedded above) so be sure to check that out if you want audio examples to better understand these plugins.
Is the Amp Stock Plugin by Logic Pro X Good for Guitar Modeling?
In short, yes - the Logic Pro X Amp stock plugin uses impulse responses to model various amp heads and guitar cabinets. Furthermore, you can change the microphone type and model, as well as alter its position around the cone to change the timbre.
As you'd expect, each amp head offers unique settings that you can control and alter, including gain, a basic equalization section, maybe some reverb or tremolo depending on the amp head that you choose.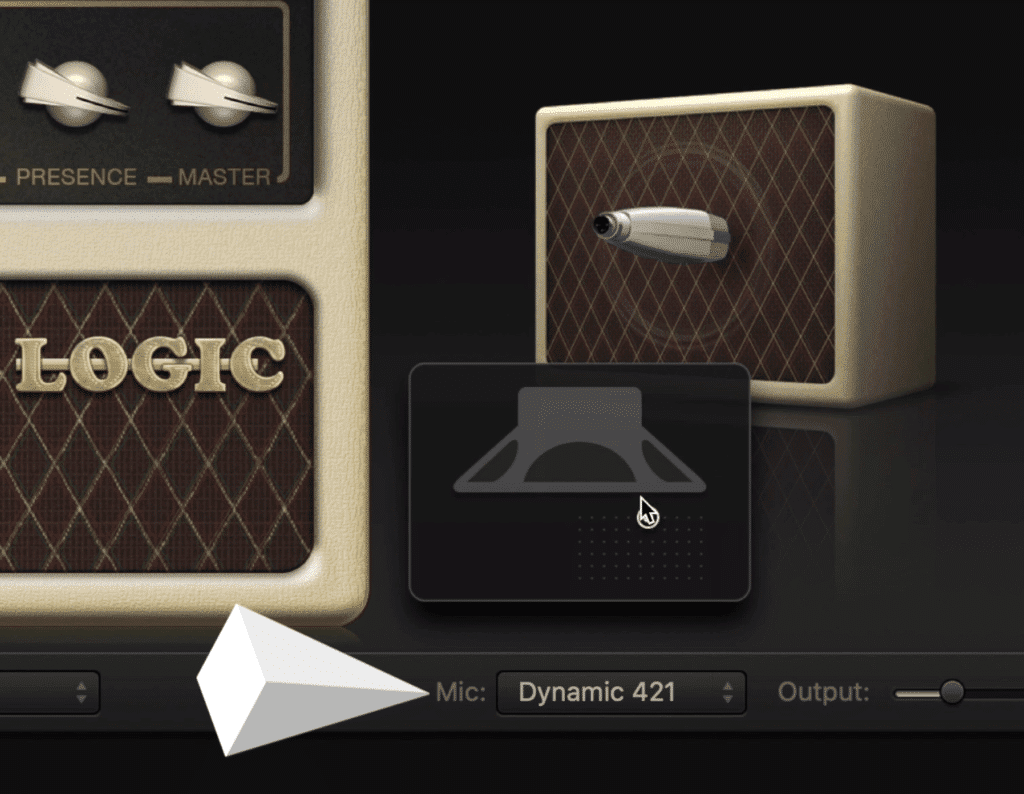 The microphone and its position can be changed.
All-in-all you get a lot of options here for amp modeling. What's more, if you combine this plugin with the Pedalboard plugin, you can achieve some really cool effects and make your guitar even more realistic sounding.
Also, if you put the pedalboard plugin before the amp plugin, this will more realistically emulate the signal chain of a guitar. Granted, these plugins won't sound as good as the real thing but sound good nonetheless.

Each amp utilizes unique settings that can be altered.
Of course, you can make this effect even better with some other stock plugins like compressors or exciters, but we'll cover those later on.
Is Logic Pro X's Limiter Any Good?
Although it wouldn't be my first choice to use as a limiter, Logic Pro X offers a decent limiter. Whereas other limiters only offer an input gain and an output function, Logic Pro X's limiter offers gain, release, output level, lookahead, true peak detection, and 2 limiting modes.
This makes it a lot more versatile than other limiters, especially free ones. What's great about this limiter, in particular, are the lookahead and true-peak detection functions - both of which will allow you to make your master louder without introducing significant distortion to the signal.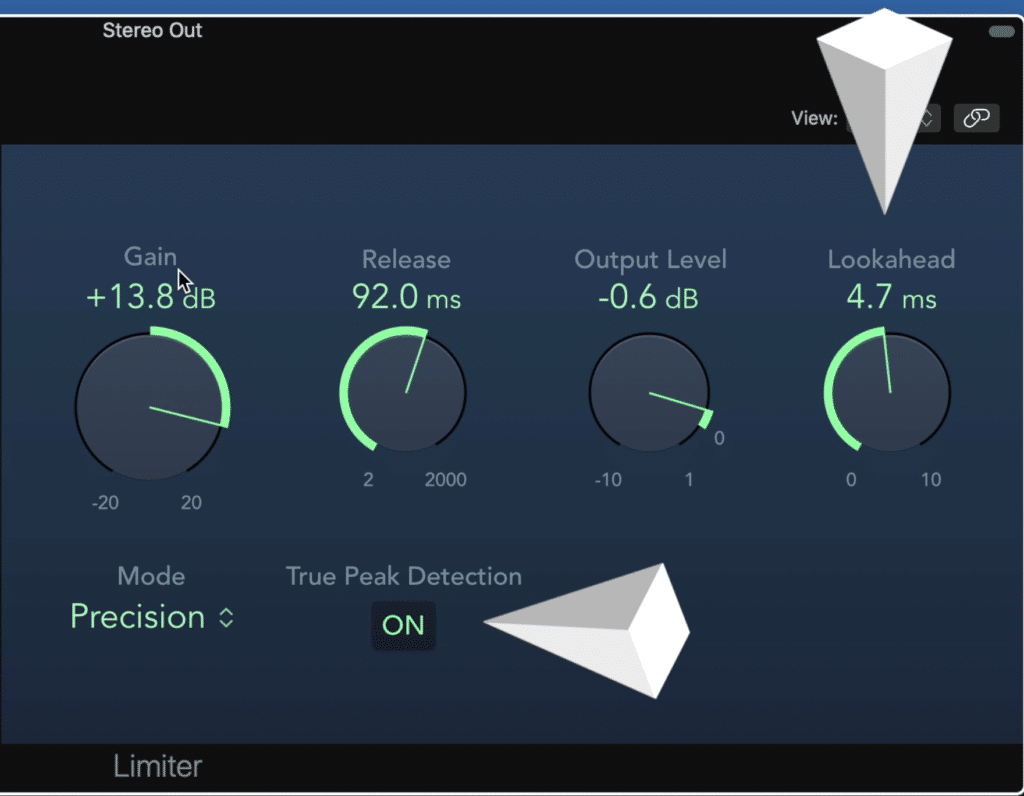 Lookahead and true peak detection keep distortion to a minimum.
If we run a 100Hz sine wave through the limiter , and then measure it with a frequency analyzer, we see that if lookahead is enabled it's difficult to get the plugin to distort.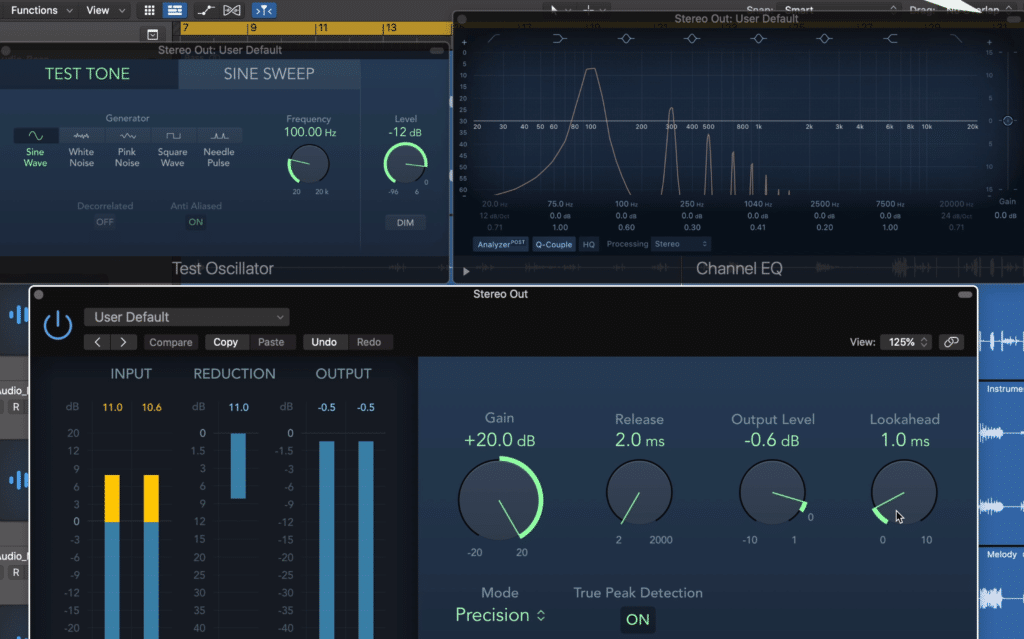 When both lookahead and the release are lowered during severe attenuation to the signal, the signal will distort.
Granted if we significantly attenuate the signal, lower the release time, and don't use lookahead, low frequencies will distort, but this is true of most limiters.
Does Logic Pro X Offer Good Equalizers?
Yes - Logic Pro X offers multiple equalizer types from your basic EQs to more advanced and rare equalizers with matching capabilities and linear phase options. Logic Pro X also offers a
Vintage EQ collection with emulations of Neve, API, and Pultec equalizers.
They've even improved the Pultec emulation by avoiding stepped rotaries, and by offering phase and harmonic generation options.
Furthermore, if you use the regular equalizer, you can enable mid-side equalization - which is great for mastering and stereo imaging during mixing.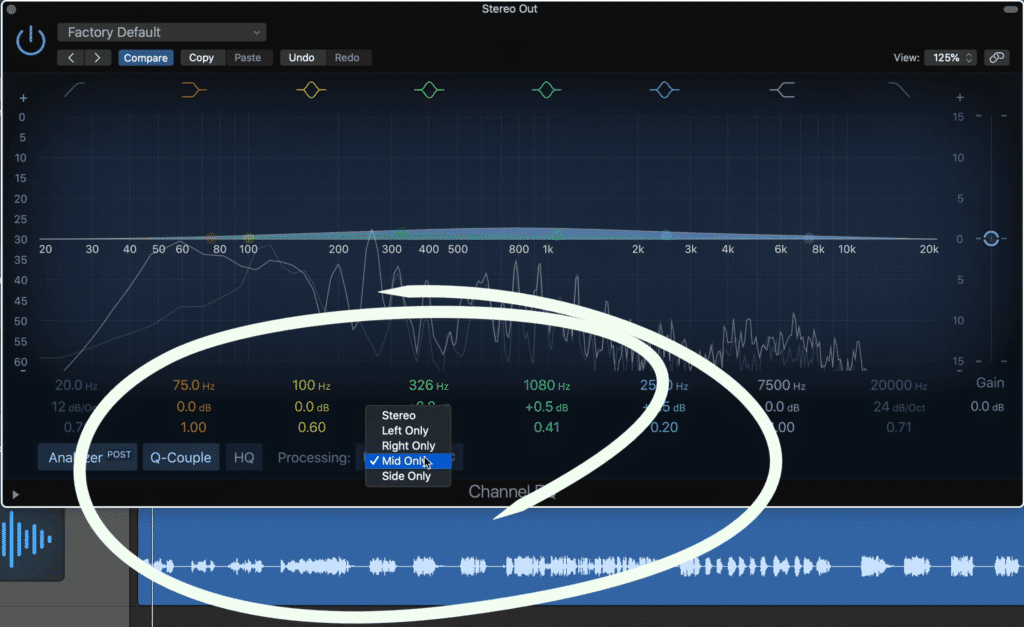 The regular EQ has mid-side capability.
All-in-all there are some really impressive and somewhat surprising options here.
Does Logic Pro X Offer Any Good Reverb Plugins?
Although the majority of Logic Pro X's reverb plugins are pretty basic if not slightly disappointing, they do offer one reverb plugin which is useful and impressive. The new version of the Space Designer reverb really offers some fantastic features as well as offers an intuitive design.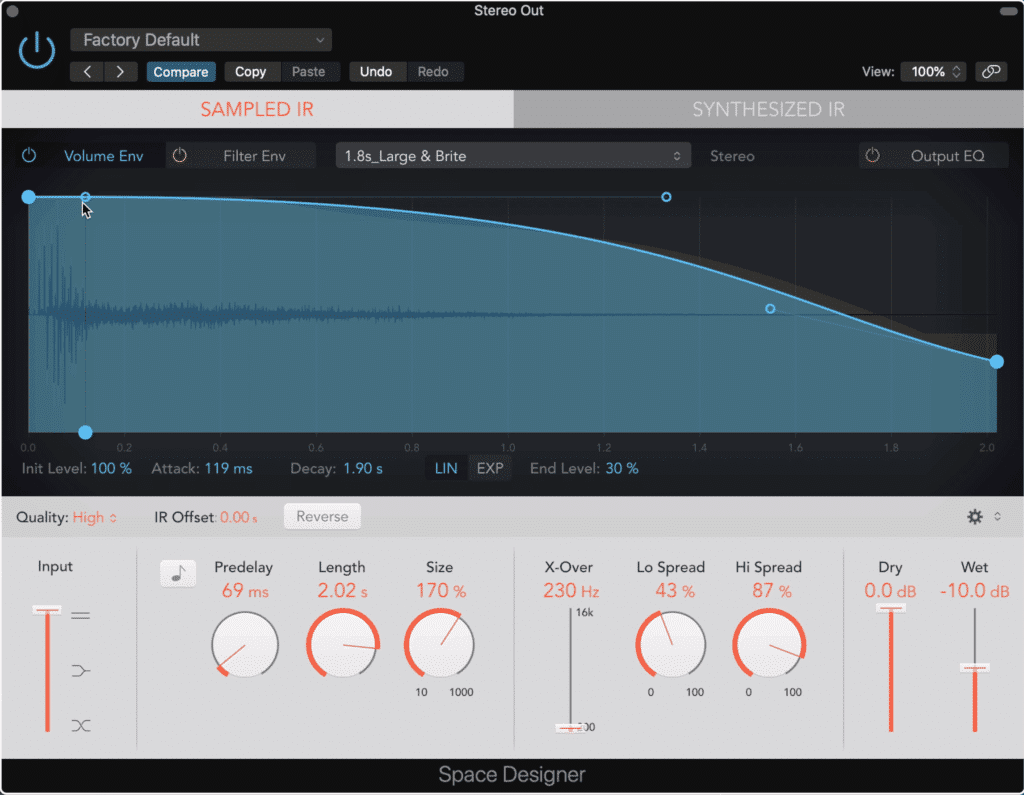 Space Designer is an intuitive and good sounding convolution reverb.
With this plugin, you can load multiple impulse responses, in turn achieving realistic reverberation - at least more realistic than you could get from most algorithmic reverb plugins.
Various functions allow you to affect the impulse response and shape the overall reverb length, density, and frequency.
The ADSR of the reverb can be altered, and the quality of the impulse response can be increased for added realism.
Does Logic Pro X Offer Any Good Compressor Plugins?
Logic Pro X's Compressor offers 7 variations in the 1 plugin - each with different compression characteristics, optional mild distortions, and overall timbres. The Compressor plugin is one of Logic Pro X's best stock plugins due to its versatility and the quality of the compression and plugin's design.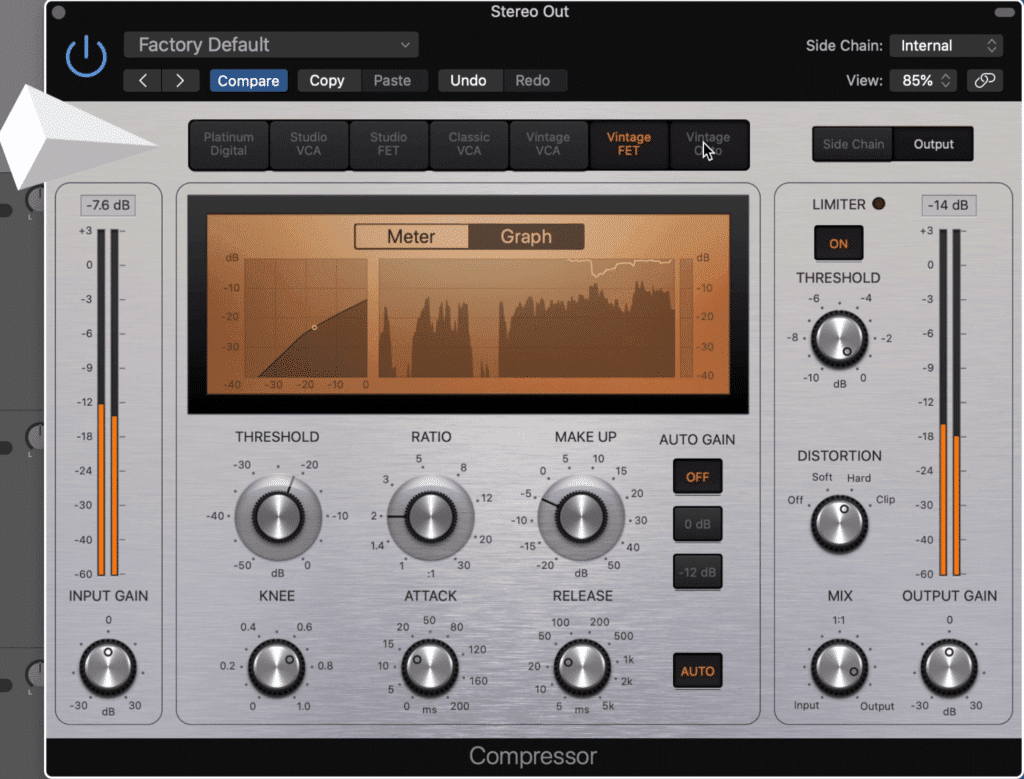 The compressor has 7 different variations that can be cycled through at the top.
This plugin is probably my favorite stock plugin - in fact, I think other paid plugin developers could take note of the design and ease of use of this plugin.
It's pretty amazing how simple it is to switch between multiple compression types - each type offering recognizable designs and aesthetics respective to the era that they represent.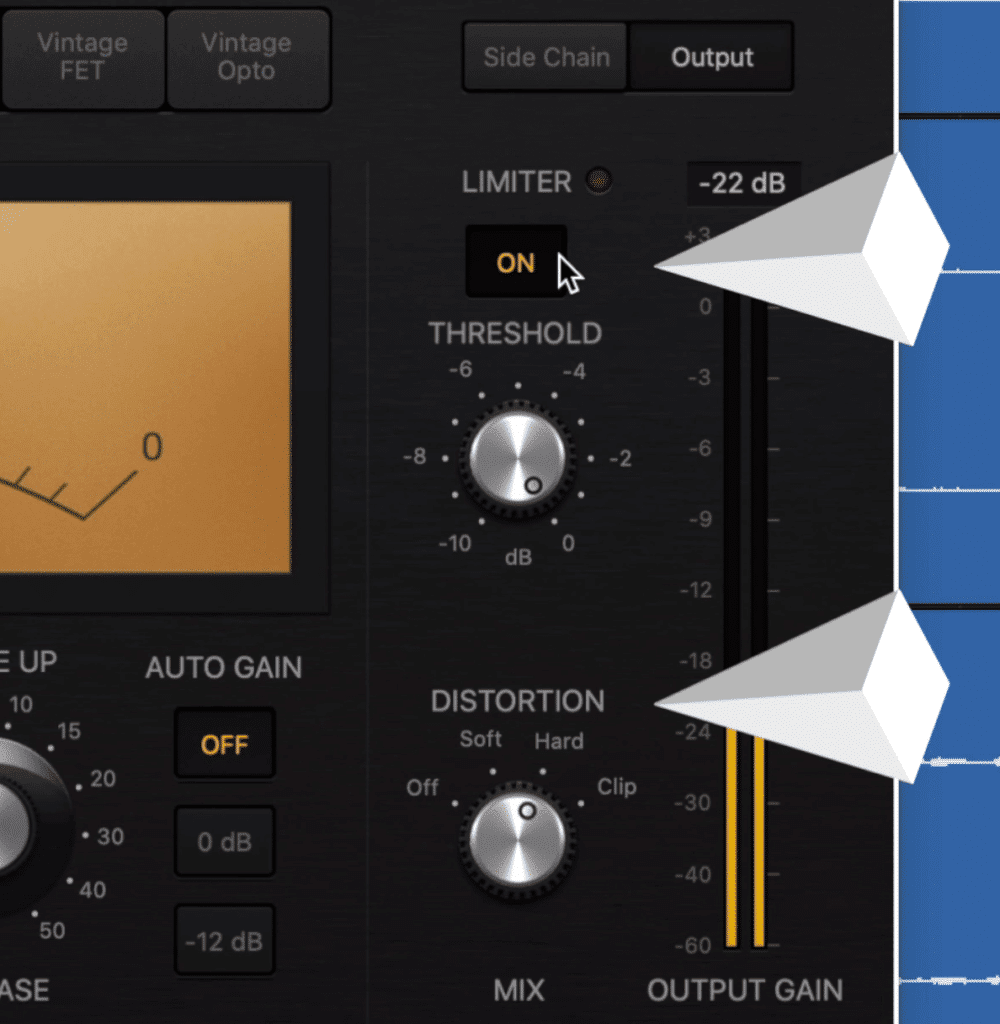 Each compressor also has a limiter and a distortion section.
All of the basic functions are available as are some extras like distortion, a basic limiter, knee, and automatic makeup gain.
The metering is simple but intuitive , allowing you to monitor the amount of attenuation without making the metrics convoluted.
Simply put, it's a very impressive stock plugin that gives engineers a lot to work with.
Conclusion
Although not all of Logic Pro X's stock plugins are the best - the DAW offers engineers a lot of great introductory and not-so introductory options.
Granted, there are some plugins that really need to be updated, like the Multipressor or the vocal tuning and pitch plugins, but overall there's a lot to be impressed by.
So, if you're a Logic Pro user and you're curious whether or not you should use the stock plugins, I think you should. They really are some of the best free plugins available and that's saying something considering how many talented developers are out there.
---