Welcome once again to Sage Audio's Emerging Studio Technology blog series. This semi-regular series takes a look at the latest and greatest (and sometimes not so greatest) gadgets and technologies for studios. Some of the things we cover are designed specifically for home studio recording, while other technology may fit better in our own CD mastering studio. But most components can be of use to many engineers, producers and musicians – if it's new and related to recording or mastering studios, you'll find it here.
We have something of a special edition of the Emerging Studio Technology blog, as tons of new products were introduced at the 133rd annual Audio Engineering Society (AES) Conference that was held in San Francisco October 26-29.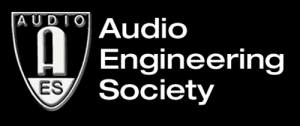 Ableton Live 9 and Ableton Push
But before getting to those new products, there were two big announcements made by Ableton that came one day prior to the beginning of the conference: Ableton 9 Live will be available soon, as will a new product called Ableton Push.
As looked at in our study of the Best DAW , Ableton is a popular recording software, particularly, for recording loops. Many users will be very excited about the update, which includes a slew of new features. But it's the Push that is getting the most attention.
Ableton Push is the company's first piece of hardware, and Gizmodo has declared that "The MPC of the future is here." The Music Production Center is powered by any version of Ableton Live 9, but allows you to compose without looking at or touching your computer.
2012 AES Conference
And now for a bit about the products introduced at the conference. Nothing as big as the Ableton announcement was revealed, though there were quite a few interesting hardware and software products unveiled.
One of the most buzzed about products was the Slate Raven . This mixing system is a 46" touchscreen that includes all of the controls of a standard mixing console. One of the first system of its kind, it remains to be seen whether this is something engineers will want to work with in the future.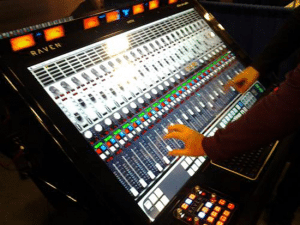 There were a couple of software programs released during the event that showed up on our radar as an audio mastering studio. The first was the Radiator saturation plugin by SoundToys , designed to replicate the sound of classic audio processors. Shadow Hills also released the Mastering Compressor Plugin , which appears to work just what its name would suggest.
Though this final note is mostly only of interest for San Franciscans, it is pretty cool. The conference also served as the launch event for the Bay Area Music Collective (BAMC) , which is aimed at helping independent musicians in the Bay Area.
"Labels used to cover many of these steps but now artists are expected to 'do-it-yourself,'" said producer and engineer Michael Starita, who launched the organization. "BAMC is ready to assist our members through the whole process."