There's little doubt about the positive power effective social media campaigns can have for independent music artists. When social efforts do what they are supposed to which is usually to bring listeners to an artist in one way or another then they almost always lead back to some sort of digital music. This can be a streaming music service like Spotify or Rdio, or it can be a place to download the music, whether it be a paid service like iTunes, or a free service for bands to post songs that users can listen or download songs, such as SoundCloud.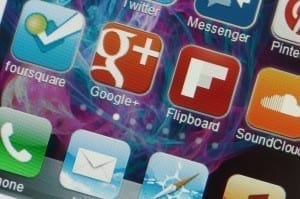 Here's the thing, though: all too many times, there's too much separation between the social media message and the listening platform. This means that even after an artist attracts the attention of a potential new fan, the process of clicking through links or into a new program can be perceived as too cumbersome, and the potential new fan is lost to the Internet ADD culture.
This is, of course, a simplified example. Effective ways to build audiences are complex and take time, but the example does show the distance often present around digital music service, which are not often easily connected with social media platforms. Google+ and the aforementioned SoundCloud, however, are attempting to shorten this gap.
The two companies announced recently that Google+ users will now be able to embed SoundCloud tracks onto their profile. This has the possibility of opening many new internet marketing avenues for artists.
"We want SoundCloud creators to be heard everywhere," said SoundCloud Vice President of Platform Manolo Espinosa, via Billboard ." A critical part of that strategy is strengthening relationships with key technology leaders such as Google+. This integration makes it easier for creators to build an audience and share their sounds."
The agreement should prove mutually beneficial for both companies. SoundCloud will find increased visibility as it is available on Google+ profiles, and the social network will gain a leg up on its chief rival Facebook as it allows users and artists to more easily share music among each other. Google+ likely hopes to gain an edge on the music aspect of social sharing with the agreement.
Facebook, still the largest social network, has tried to integrate music into its platform in one way or another many times over the years, but hasn't come across anything that has been particularly successful. And this is why the Google+/SoundCloud agreement may be great for artists.
Now artists will be able to post music directly on their Google+ pages, and fans can share those songs with each other, defining the whole purpose of running digital marketing plans -- to have music heard by more ears. With its recent relaunch , MySpace also sees the advantage of catering to artists and music fans, and we looked at a few reasons of how important social media is to independent artists in this article.