Sometimes, a mix is only as good as its vocal. When it comes to a shrill lead vocal, if left unchecked, it can make the track unlistenable and undo all the hard work put into a production. That's why it's so crucial to tame harsh frequencies in the lead vocal track.
As for most issues that you'll come across in mixing, there is a solution.
Follow These 4 Steps to Quickly and Effectively Tame Your Vocal
Step 1: Solo your lead vocal and view your frequency analyzer. Using this analyzer you can easily see which frequencies, the "ess" sound is occupying.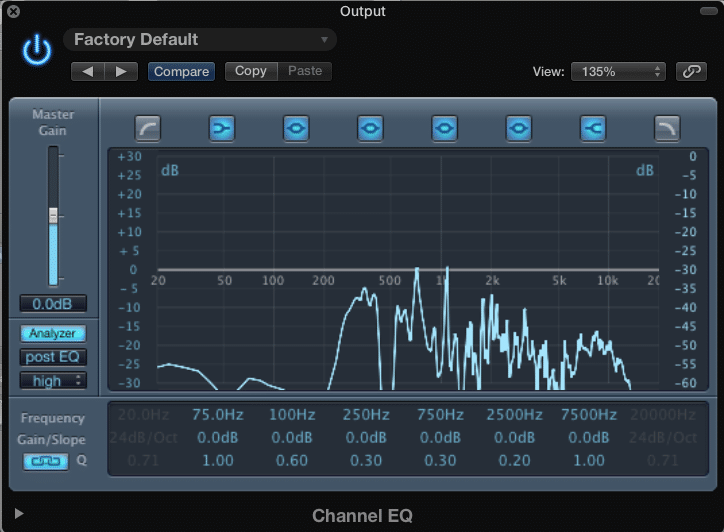 Notice the increased amplitude between 5kHz. and 10kHz.
Step 2: Using your go-to equalizer, attenuate those frequencies, using a Q that covers only those frequencies. You don't want to turn down frequencies that aren't harsh, or present in the "ess" sound.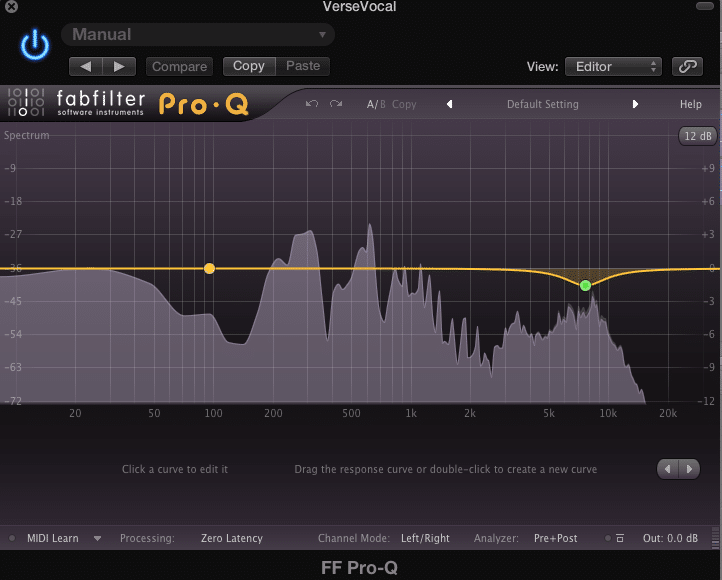 Use the EQ to turn down the same frequencies you noticed in Step 1
Step 3: Use a "Deesser" plugin so that the "ess" frequencies are compressed whenever sung. Pull down the threshold until roughly 6dB is being compressed. To much and the sound of the compression will become noticeable.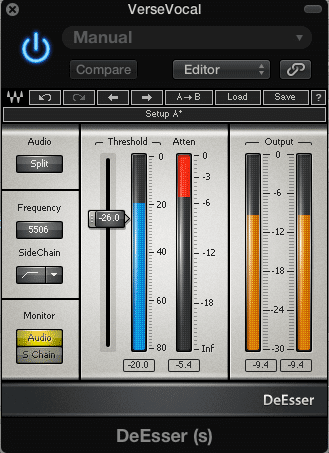 Reduce the threshold like a regular compressor
After these 3 steps, your vocal should be controlled. If you want to go one step farther you can use some advanced audio knowledge and implement the "masking effect." The masking effect is when one set of frequencies, overpowers and covers or masks, a similar or identical set of frequencies. You can use this effect creatively to further blend the "ess" sound into your mix.
Step 4: Place an equalizer on your mix - one without the lead vocal. Using this equalizer amplify the same frequencies you attenuated in your vocal track. These amplified frequencies will in turn mask the same frequency range in the vocal track.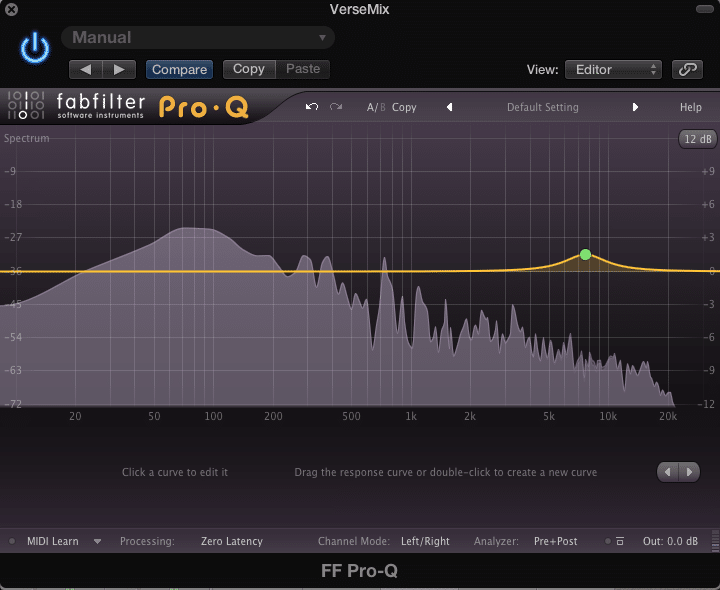 Using the Masking Effect to cover up shrill frequencies in the vocal
Conclusion:
Taming a vocal isn't too difficult, but is often avoided, or made an afterthought during the mixing process. By following the simple steps listed above, you've handled a problem most engineers ignore. Listen to all aspects of your mix. They're all important, deserve attention, and contribute to the overall listenability of your mix.
How Do You Tame A Shrill Vocal?
---