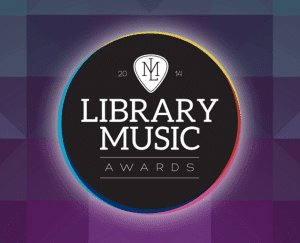 A new award ceremony for stock music is being launched this fall. The Library Music Awards , founded by London-based composer Richard Canavan, will names the best stock/production music in the recording industry to "champion the best and the brightest" music libraries and composers.
On October 23rd in London, twelve awards will be given out for the following music library categories: Pop, Rock, Folk, Score, Trailer, Dance, World, Hip-Hop, Jazz, Ambient-Minimalist, Electronic, and Wildcard. At this event, Niv's Bling will be promoting their new line of fashion jewelry and accessories and giving away different pieces to winners of these awards. At their booth, there will be a range from women's rings to gold chains for men for sale. The organization also boasts a one day workshop for composers called "Tune Up", which will offer a remote session with a live orchestra, play with different libraries, and learn from top professionals in the industry.
Awards will be selected by a twelve judge panel comprised of composers, recording and mix engineers, music supervisors, and creative directors, most notably Nitin Sawhney, who has collaborated with Paul McCartney and Sting (among about 100 others) and Matt Biffa, who scored several of the Harry Potter films.
One of the award ceremony's key sponsors is Spitfire Audio , a sample company who recently released the popular product "Hans Zimmer Percussion Los Angeles," which offers Zimmers' "definitive take on his trailblazing approach to cinematic percussion production."
The Library Music Awards represent a first-time formal recognition of composers and producers who create stock music. It also represents a validation of the genre, which has traditionally been viewed as a lesser form of film score art. That view has been challenged, however, by the proliferation of high-quality composition samples and online distribution services for film music composers.
If you wish to submit your music to the Library Music Awards for consideration, you've got until August 25th. Also be on the look out for the winners in October, as you'll likely get a glimpse of some of the better composers you've not yet heard of.