We don't typically think of an 808 as something that needs to be bigger.
A lot of successful and innovative producers think otherwise.
There's a reason a lot of the rap songs we've come to love sound so full, and it starts with the 808.
Although this technique works well for hip hop, use it on rock and electronic tracks for similarly great results.
Using a Stereo Detuner On an 808 (or Kick)
Step 1: Create an auxiliary send on you 808 or kick track. This should create an auxiliary track in Logic, but if you're working in Pro Tools, you'll need to create the auxiliary track yourself. After doing so, set your send to unity.
Step 2: Insert a stereo detune plugin on your auxiliary track. The Waves Doubler is a great choice when looking to use this somewhat unique type of plugin.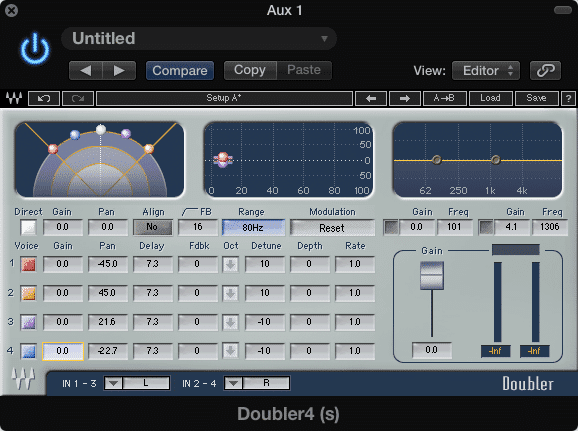 For this technique you'll need to alter the Gain, Pan, Delay, and Detune functions
Step 3: Enable all 4 voices. Then set the 'Align' function to 'Yes.' After doing so set all delays to '0.' This ensures both minimal phase cancellation, and a cohesive sound.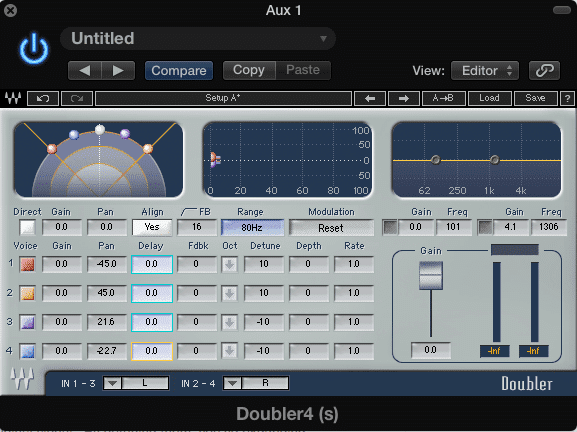 Added voices will be represented by colored orbs in the top left stereo field
Step 4: Change the tuning on the voices to +10 cents and -10 cents.
Step 5: Adjust both the gain and the pan to your personal preference. Keep in mind that too wide of a stereo image may lead to a muddy and undefined low end. That being said, starting with your voices panned closer to the center is a good choice.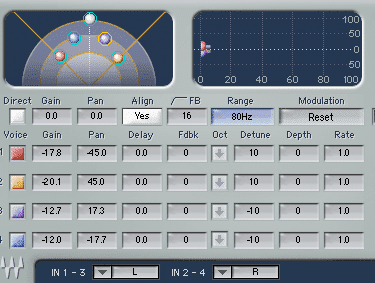 You can either drag the orbs to change their gain and pan, or alter their numbers
Step 6: Blend your auxiliary track in with your original signal. Starting at 0, increase the gain of the channel fader under the effect of the detuner becomes prevalent, but not overpowering.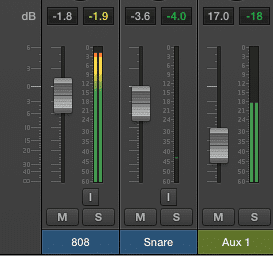 Automating the auxiliary send is an option as well. Doing so, keeps the effect dynamic
Notice that the additional voices thicken the original signal. By detuning them, you've expanded the overall bandwidth of the instrument, as well as increased the scope of the stereo image.
Conclusion:
A kick is an important instrument regardless of the genre. Although leaving your kick alone may be the best thing to do on occasion, this technique is a simple way to make it stand out when needed. Although a stereo detuner is a seemingly unlikely tool for making this happen, it's a game changer for thickening your 808 or kick.
How do you make your kick or 808 stand out?
---