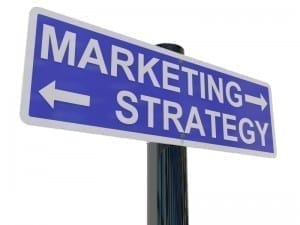 Here at Sage Audio's Nashville mastering studio headquarters, we love to see a hometown artist do well. Though she's originally from Pennsylvania, Taylor Swift has been Music City's darling for some years now, and her reach as an artist continues to grow – particularly with her newly released album, Red, which appears set to sell more than one million copies in one week.
All of this is perhaps even more impressive when considering that Swift is on an independent record label. Billboard recently reported that the album is on track to sell more than one million copies in its debut week of sales, a rare feat in today's record industry. Even more impressive, if this does happen, it will make Swift the only female artist to sell more than one million albums in a week for each of two consecutive releases since Nielsen SoundScan began keeping records in 1991. Her last record, Speak Now, sold 1.047 million copies the week it was released in 2010.
Only one album released since that time has sold more in a debut week; Lady Gaga's 2011 set Born This Way sold 1.108 million copies the week it was released. Three other acts (N*Sync, Backstreet Boys and Eminem) have had weekly sales over one million copies of two consecutive albums.
But since Big Machine is an independent record label (albeit a large independent), we thought it'd be interesting to take a look at some of their unique marketing strategies for Red, of which there are many.
Pizza and a Record
Big Machine teamed up with Papa John's for a promotion that allows customers to order a copy of Red along with their pizza order, both in store and when delivered. Even if they don't choose to get a copy of the album, specially designed pizza boxes feature the cover of the album.
"The Angels Wanna Wear My Red Shoes"
Though they don't come with a copy of the album, Keds has released limited-edition red shoes to mark the release of the album. Swift is featured on the shoe company's website, as well.
Selective Availability
Target has been known in the past for being selected as the exclusive retailer for an artist (see: Prince), but Big Machine has given the retailer a slightly different exclusive offer. Though the album went on sale at all retailers on Monday, October 22 (as opposed to the usual release day of Tuesday), customers that purchase the album at Target get a special version of the album with six extra tracks.
But some of the most interesting aspects about the album is where it is not available. The record is not streaming on any of the major streaming music sites, including Spotify, Rhapsody or Rdio. Big Machine head, Scott Borchetta, has said previously that he has problems with the business model of subscription service, which may explain the absence of the album.
Additionally, the album is not available in digital form on Google Music or Amazon (physical copies are available through Amazon). In fact, iTunes is the only digital music store carrying the digital version of the album. Billboard suggests that this move may be a calculated effort to prevent Amazon from selling the album at extremely discounted prices. The album is currently priced at $14.99 on iTunes.
Billboard cites an interesting recent example of Amazon's pricing patterns with the digital version of Frank Ocean's recent record Channel Orange. The price of a record has to be at least $3.49 for an album sale to count as a sale for the Billboard albums charts. But Amazon temporarily priced Channel Orange at $2.99 in a move that was largely seen as retaliation for Ocean's record label – Island/Def Jam – giving iTunes exclusive digital sales for the album's first week of release.
It is interesting to keep up with what new kinds of promotions and sales strategies independent labels will employ in the years to come as they continue to fight the major label behemoths. However, it may be hard to beat offering an album along with a pizza delivery.