We've written about why independent artists should love Pandora , as well as how to get your music onto the streaming radio service. And now there's even more reason for independent artists to get excited about the service, as Pandora reveals a new tool that provides artists with more data about how their songs perform on the service.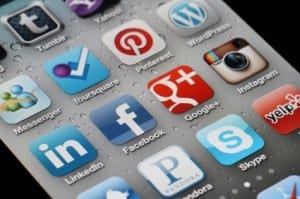 The new data essentially comes in the form of a dashboard for artists, and displays how many times their songs have been played, how many thumbs up and thumbs down a song has received, as well as a variety of demographics for listeners.
All of these may come in very handy to artists in not only knowing what songs they should promote online, but also what regions of the country would be the best to tour. But even with all the information available, some artists still aren't sure what to do with it.
It seems the move is the latest in an attempt for many digital music services to provide data transparency. This is likely particularly important for Pandora, which seems to have divided artists over whether the service is helpful or harmful. In general, it seems that more successful artists are frustrated with the lower royalty rates the service pays versus terrestrial radio, while lesser known independent artists enjoy the exposure the service provides.
It's the latter group that will most benefit from this new data. Larger artists have large teams that already have a better idea of where their music is performing best, and how to leverage that information to make better business choices. But independent artists often have little knowledge of trends in their music, and can use this new information in great ways.
Still, even Pandora executives say the new data tool is a work in progress, and are calling for artists to offer feedback on this initial release of the tool. The information can do nothing but help artists, and even can be used to plan online marketing campaigns in areas they may not ordinarily target.
The data transparency trend also was illustrated recently by Spotify, the music streaming subscription service that recently began display play counts for individual songs. Those counts, however, are displayed publicly rather than only to the artist.
What's not always transparent, however, is the amount of royalties paid by the digital music services. While Spotify has signed deals with the major labels, Pandora operates under compulsory licensing agreements, which Pandora founder Tim Westergren says is more favorable to internet radio services and artists than deals with major labels, as only the record labels benefit from the licenses.
But Congress will examine these licenses later this year, which may result in a change in the way Pandora and other internet radio services operate and pay artists for songs that are streamed. While groups like ASCAP and the RIAA are pushing against compulsory agreements, Pandora is attempting to recruit independent artists to support internet radio.