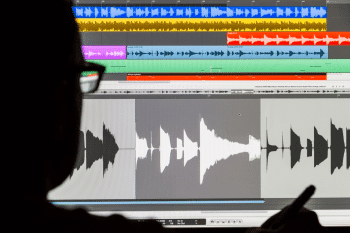 While Pro Tools has long dominated the professional music world, it only ranked third on a recent graph compiled by Digital Music Doctor that charts the most popular DAWs in the world based upon Internet searches and social media mentions.
Topping the list is the PC-based beat making software FL Studio (formerly Fruity Loops). With the explosion of EDM in recent years, it's no surprise that Ableton Live is in second with Pro Tools finally coming in third.
The results of the graph may be hinting at a trend of newer digital audio workstation software grabbing a bigger share of the market. While Pro Tools is still the industry standard, many other DAWs now offer similar or better functionality and professional production quality.
As new artists and producers discover more powerful music production software for mixing and mastering at a smaller cost, it's likely that newer programs will continue to capture a stronger share of the market. As for now, though, most professional studios are using Pro Tools. So, having at least a fundamental knowledge of Pro Tools can be an asset for collaborating with other artists and producers, as well as mastering studios.
If you're looking to purchase a new DAW, we recommend first determining what functions you're going to need most. While most of today's DAWs offer a good range of functionality, many of them favor one set of features over another. Logic and Cubase, for example, are considered to be some of the best for MIDI programming. Pro Tools and Nuendo are great for audio production. Also Ableton Live and FL Studio are optimal for working with loops and making beats, which seems to be the buzz online these days.