Quick Answer:
Stereo mastering is a mastering process in which one stereo file is used; whereas stem mastering is a mastering process in which multiple instrument groups or stems are used. Both result in one final stereo file, ready for distribution; however, each results in slightly different sonic characteristics and are better suited for certain situations.
Stereo Mastering vs. Stem Mastering in Detail:
Sometimes mastering a song or album calls for a different type of processing. Although stereo mastering is the typical way to master a project, stem mastering offers some benefits stereo mastering doesn't.
With that said there are still many reasons why you might want to choose stereo mastering for your next project.
The benefits of choosing stereo mastering for your project is the ease of delivering the project, and cost - both during the mixing and mastering stage.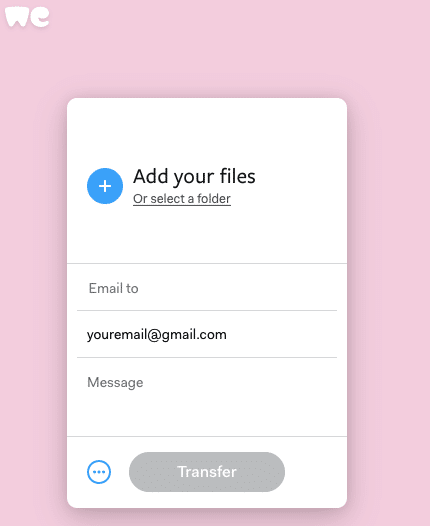 It is certainly easier to send a stereo mastering project.
The benefits of stem mastering are a more complex stereo field and image depth, a more balanced and better-processed end result, and increased flexibility when creating multiple versions of a song.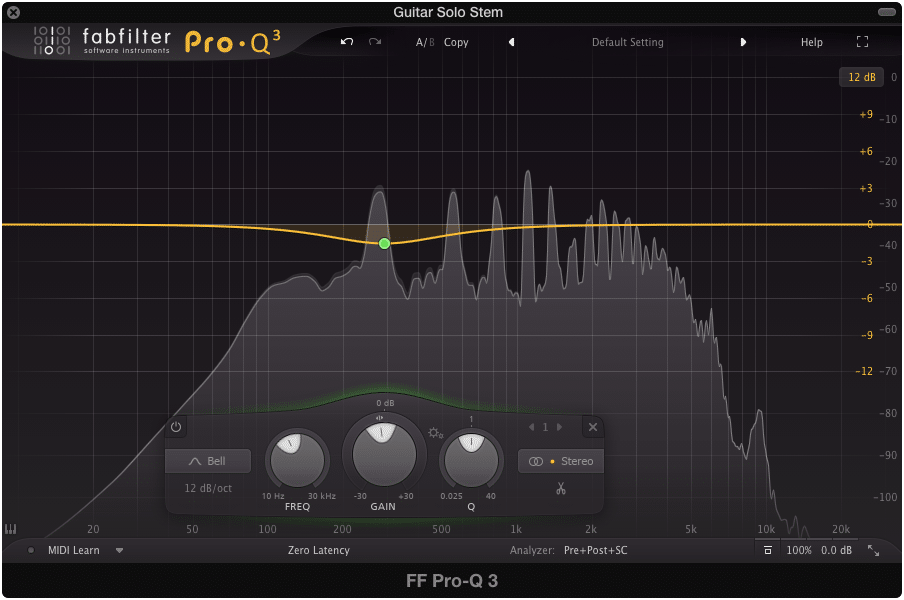 Stem Mastering allows for processing groups of instruments.
We'll be looking at both the stereo and stem mastering processes, as well as the benefits of each in-depth.
If you're curious about each process and need to know which one is best for you, keep reading for a look into both forms of mastering.
Furthermore, if you need to hear some of your music mastered before deciding on a studio with which you'd like to work, you can get a free mastered sample here: https://www.sageaudio.com/register.php
The Stereo Mastering Process
In a stereo mastering process, one stereo file is processed. If the type of mastering is digital, the stereo file is affected using various plugins. In an analog setup, the stereo file is processed using various pieces of hardware equipment.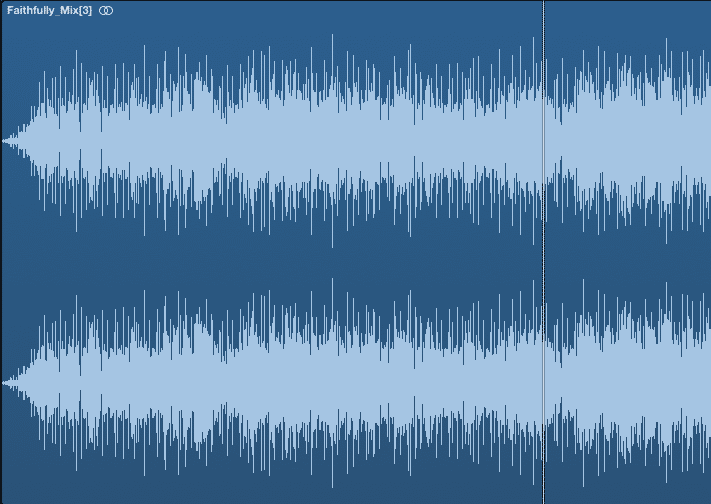 A single stereo file is affected during the stereo mastering process.
In both analog and digital stereo mastering, the stereo track is processed using equalization, compression, distortion, expansion, imaging, and occasional limiting. Although these steps may be in this order, the routing is entirely dependent upon the intentions of the mastering engineer and based on what the song needs.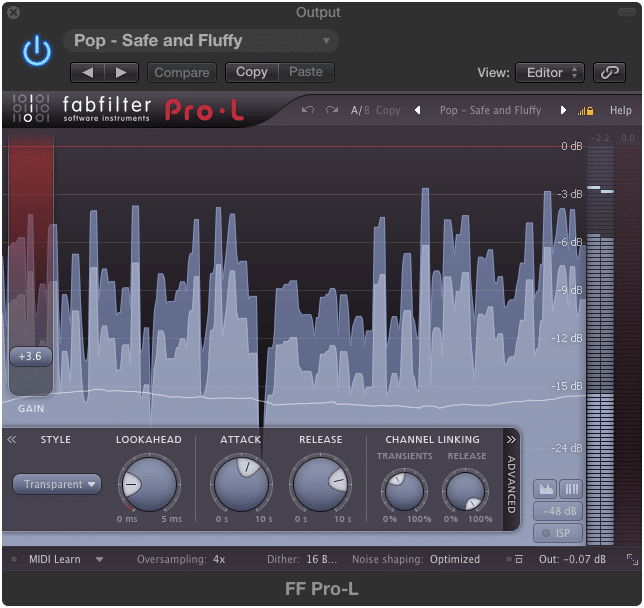 Typically, a stereo mastering session concludes with limiting.
The end result is a mastered, stereo final that is ready for distribution. This means that it not only sounds as good as it can but that it meets certain specifications for the medium on which it's distributed.

In stereo mastering, the exported stereo file is ready for distribution.
Each medium requires a unique loudness, a certain stereo imaging, and a frequency response that best suits the limitations or lack thereof of the medium. If these requirements aren't adhered to, issues such as needle skipping for vinyl, distortion on tape, or excessive compression on streaming to name a few, can and most likely will occur.
If you're looking for an in-depth rundown of the stereo mastering process, check out our post titled, 'What is Digital Mastering'****for more information.
The Stem Mastering Process
During a stem mastering session, multiple groups of instruments or stems are processed. Each stem is multiple instruments of a similar nature, I.e. guitars, drums, and so on and so forth.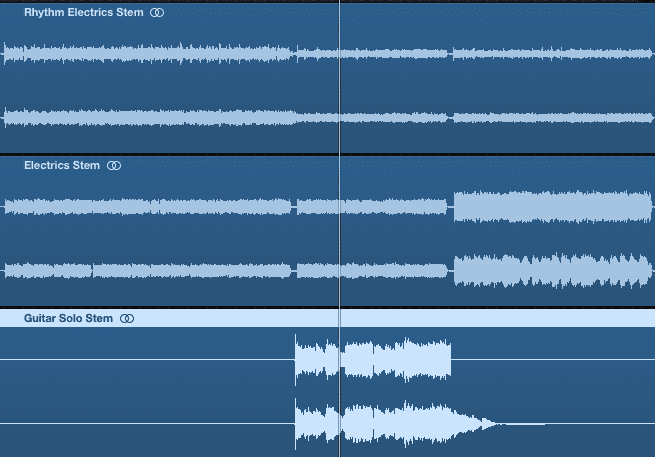 In a stem mastering session, multiple stems are used to recreate the mix.
When all stems are played together, they should resemble the entirety of the mix. This means that each stem also has all of the effects processing that what was used on the tracks during the mixing process.
Each stem needs to have the effects that are specific to that group of instruments - for example, if the guitars and vocals share a reverb aux send, the vocal send will need to be muted when creating the guitar stem, and vice verse. This ensures that the processing created by aux sends isn't unintentionally duplicated amongst multiple stems.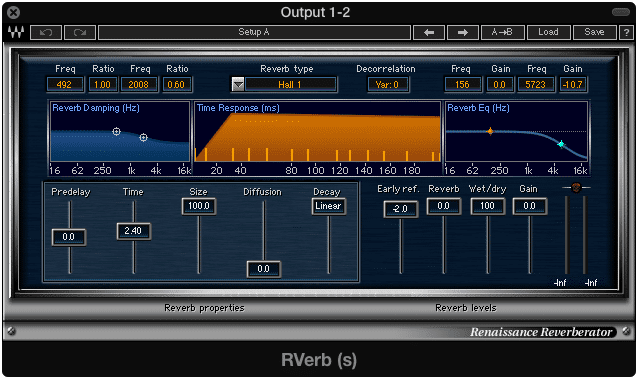 Temporal processing should be placed limited to the stems it is affecting. This ensures that processing isn't duplicated in unintended ways.
Once the stems are properly created, they can be imported into a digital audio workstation and processed within it, or then routed through analog equipment.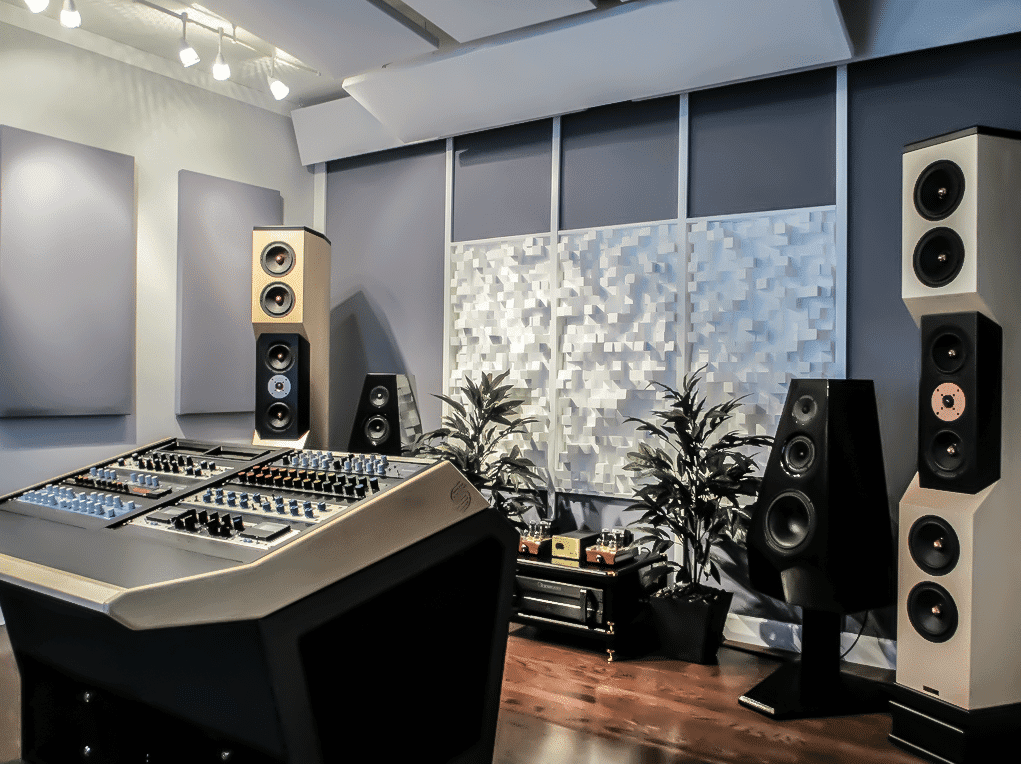 You can also receive stem mastering with an analog mastering setup.
When mastered, each stem is affected separately and then collectively once summed into a stereo output. This process can be compared to mixing, as the routing is similar; however, the processing is typically different than mixing.
Just like a mixing session, equalization, compression, distortion, expansion, and imaging is implemented. Sometimes on individual stems, sometimes on the master output - but the processing is typically more controlled and the changes more minute than mixing.
Furthermore temporal processing, like reverb or delay, is very rarely if ever used during the stem mastering process.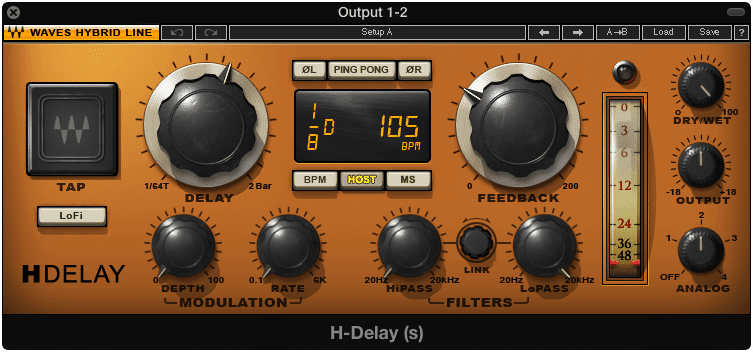 Delay or other temporal effects are very rarely used in a mastering session.
Once completed, the stems are bounced out as a stereo file, ready for distribution. Just like stereo mastering, the final stereo file should sound great and be optimized for the medium or mediums it is being released on.
When mastering, the medium on which the songs will be placed is incredibly important. Each medium requires different mastering techniques and specifications.
If you'd like an in-depth look at stem mastering, feel free to visit another blog on the topic here: 'What is Stem Mastering?'
Ease of File Creation and Delivery
The first benefit you might notice when going the Stereo Mastering route is the ease of delivering your song or project to a mastering engineer.
This is due to only 1 file per song being needed. As you know, when bouncing for a stereo mastering session, all that is needed is a completed mix, in the form of a stereo file. This includes all of the processing and effects and takes up a relatively small amount of hard drive space.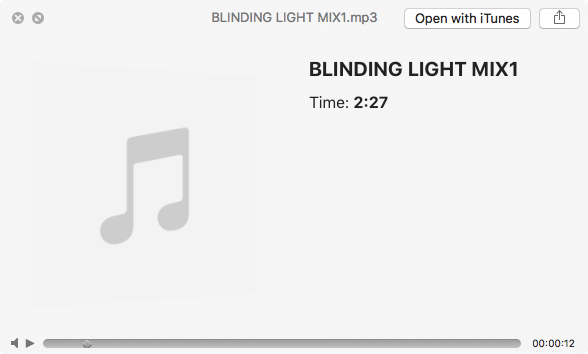 Only needing to send one file for each song is truly convenient compared to sending multiple stems.
In turn, this stereo file is easy to store, send, and keep track of if needed at a future date.
Not only is this simple and easy for the mixing engineer, but it's also easy for any artist acting as a liaison between the mixing and mastering engineers.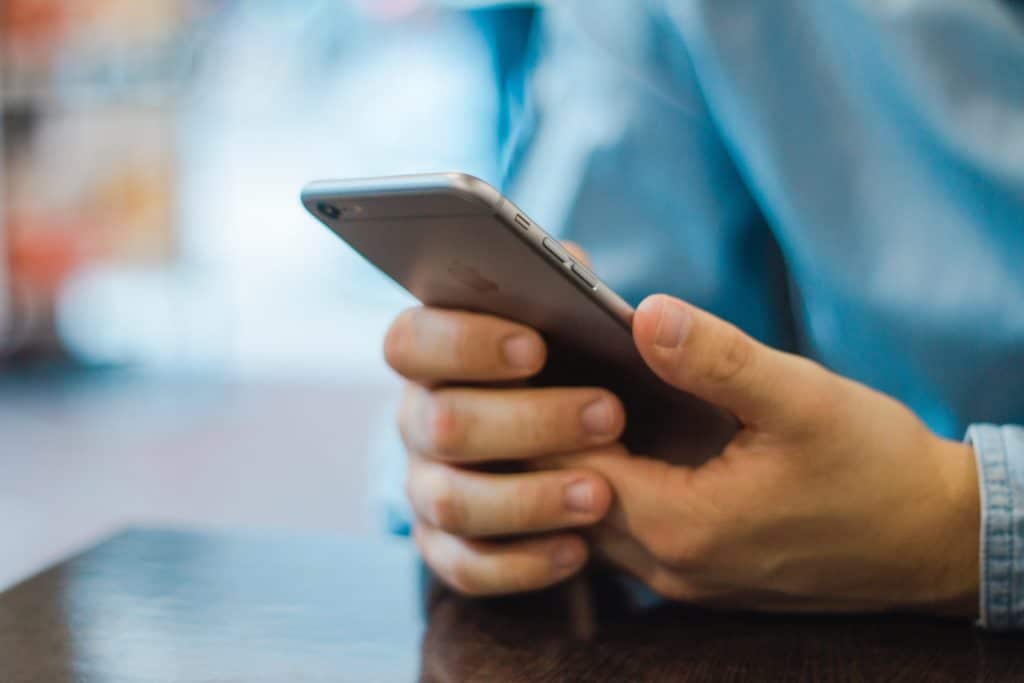 As an artist, you may need to act as a liaison between the mixing engineer and the mastering engineer.
Conversely, stem mastering is more difficult to store, deliver, and keep track of. This burden is shared both by the mixing engineer and the artist, as nearly gigabytes of information needs to be transferred and stored from one computer to another for each song.
Although this isn't too terribly difficult for a single, the burden may quickly become apparent for an EP or a full album. That being said, if you lack the means to transfer large amounts of data, and don't want to pay for a service such as the premium versions of Dropbox or Wetransfer, stem mastering may not be the best option.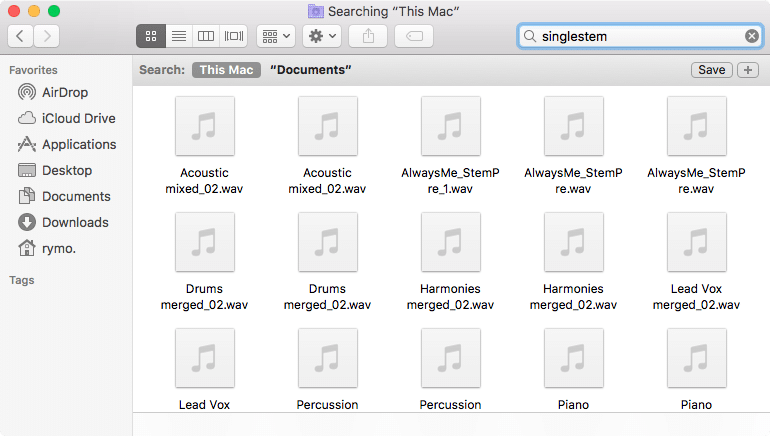 Stems can quickly take up a lot of space and need to be organized if you plan on easily finding and sending the files.
Furthermore, if you fear you may lose files, or don't feel comfortable with the idea that the loss of one file amongst many may result in going back to your mixing engineer for help, then stem mastering may not be your best option.
Some of these difficulties are alleviated if your mastering engineer offers an online upload and storage service, with which you can access your files, and store multiple stems.If you'd like to test Sage Audio's file upload service to see for yourself, you can do so here: https://www.sageaudio.com/register.php
Once you've created a free account, you can upload your mixes, and also receive a free mastered sample of one.
Cost
Cost is another benefit of stereo mastering. Typically, since less processing and file management is needed for stereo mastering, engineers and studios will charge less for the service.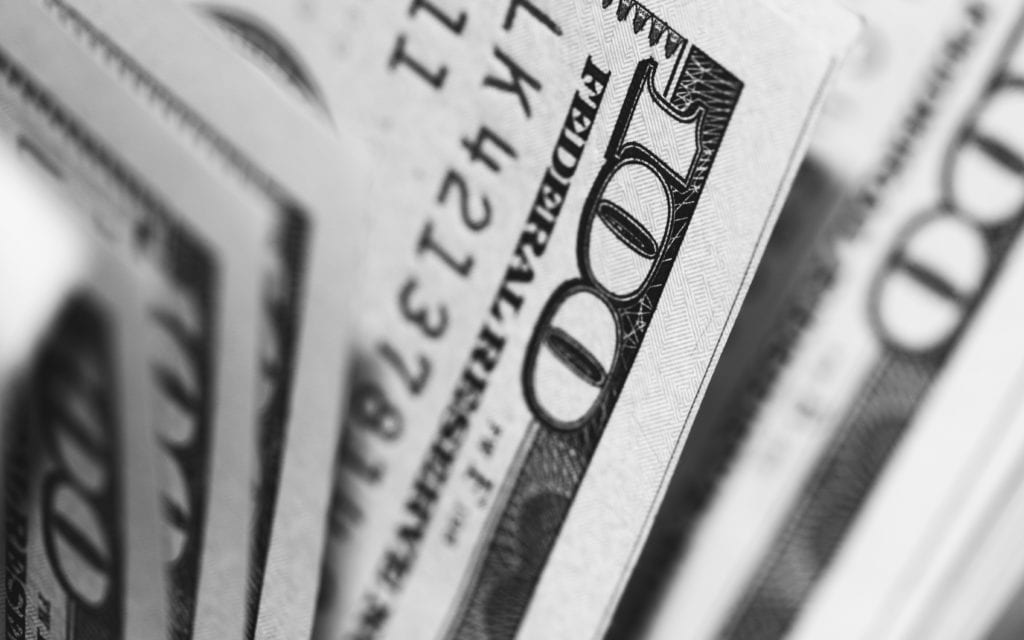 Typically, stereo mastering is less expensive than stem mastering.
Also, if a revision is needed, any fees that may be incurred by that revision will be less than a stem mastering revision. Again this is due to the less intensive processing being needed.
With a stem mastering session, you will most likely be charged more by both the mixing engineer and the mastering engineer. With mixing, it will take longer to export your session into stems, leading to additional time and compensation needed for the process.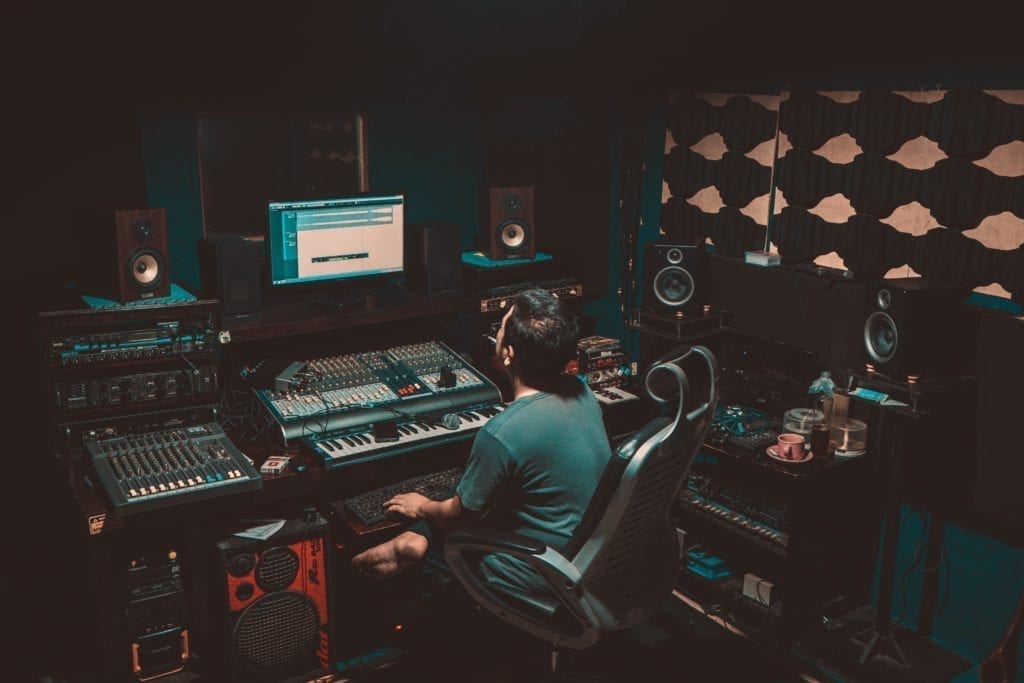 Stem mastering can result in extra time spent by both the mixing engineer and mastering engineer. This may result in additional costs.
During mastering, importing, analyzing, and processing each stem will take longer to accomplish, hence the greater cost associated with the service.
As discussed earlier, if you lose any files with a stereo mastering session, only the one stereo file will be needed - but if you loss a file full of stems, the mixing engineer may be less understanding, or willing to send you a large group of files without some cost associated with it. Although this may not always be the case, it is something to be wary of if going the stem mastering route.
Also discussed early is the matter of transferring the files of a stem mastering session. Again, it's easier to transfer a stereo file, meaning many free services can be used to send it to your mastering engineer.
When it comes to stems, it's possible that a premium or subscription-based transfer service may be needed for the job, adding to the already more expensive process.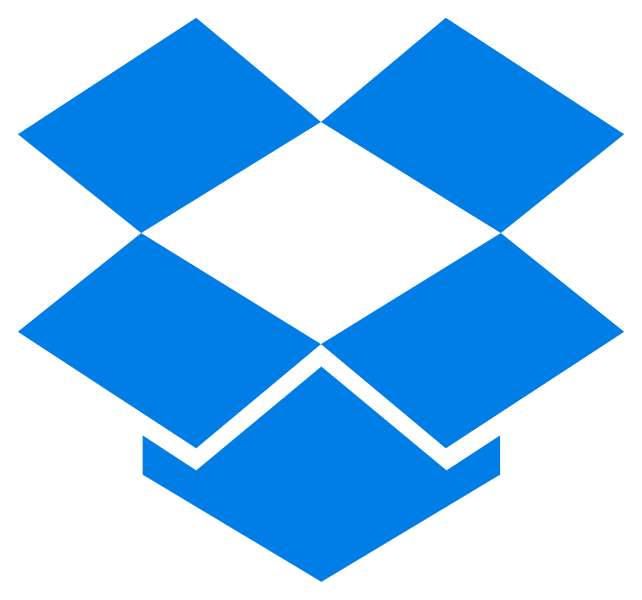 A premium dropbox account might be needed for storing and sending stems to an engineer.
So just to recap, stereo mastering is less expensive when it comes to transferring files, requesting revisions, and seeking to be resent a file that you may have lost. Just as importantly, the actual services of exporting a stereo file, and mastering a stereo file are less expensive due to the time, or lack of time that they take.
On the other hand, you may incur extra costs when using stem mastering due to the potential need for a transfer service, extra cost for a revision, extra charge if files need to be redelivered, and the actual services or printing stems and mastering a stem-based session.
When it comes to cost, a stereo based mastering session is more cost effective during all typical stages, and possible stages of the mixing and mastering process.
Quality of the Master
Although a stereo mastering session can still be exceptional when it comes to quality, a stem mastering session typically results in a more complex and balanced master. This is due to the extra control available to the mastering engineer.
In a stereo mastering session, if a mastering engineer hears an error that they would like remedied, the engineer can only affect the stereo file, and will, in turn, be limited in possibilities.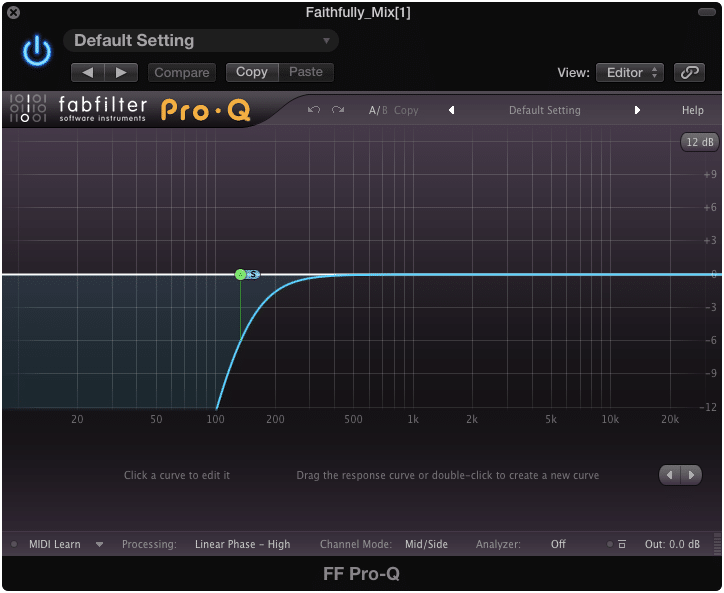 When processing a stereo mastering session, any change affects the entire mix.
For example, if an engineer was mastering a stereo file, and noticed that the sibilance was an issue, he could attempt to attenuate the sibilance using de-essing or multi-band compression; however, if this is performed in a stereo mastering session, any instrumentation in that same frequency range could be unintentionally compressed when crossing the compressor's threshold.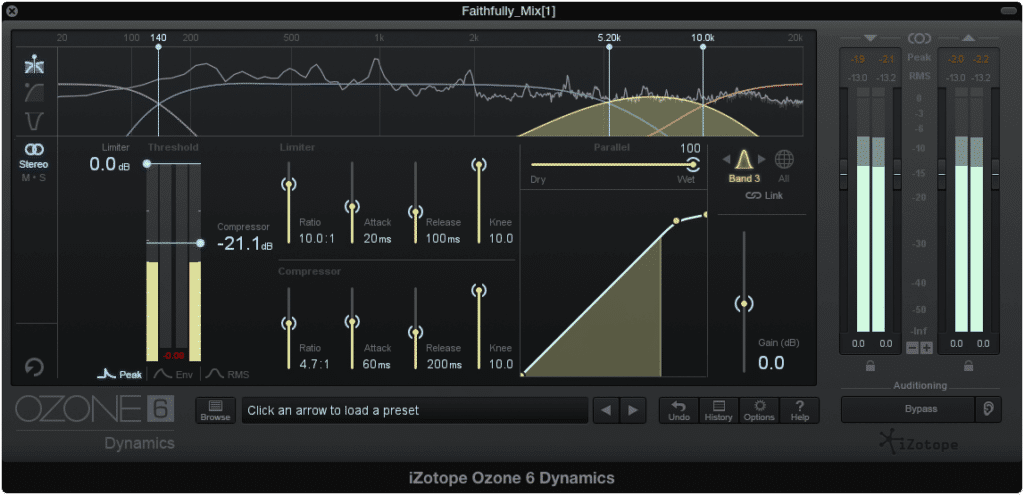 In this example, compressing the sibilance may also result in compressing other high-frequency range instruments.
As a result, the mastering engineer would either have to attenuate everything within that frequency range, choose to do no processing or ask for a revision if the issue was serious enough.
In a stem mastering session, the mastering engineer could target the lead vocal stem, or whatever stem that was causing the sibilance issue, and directly de-ess that stem. In this example, the exact issue was remedied without the need for unintentional processing, ignoring the issue altogether, or requesting a revision.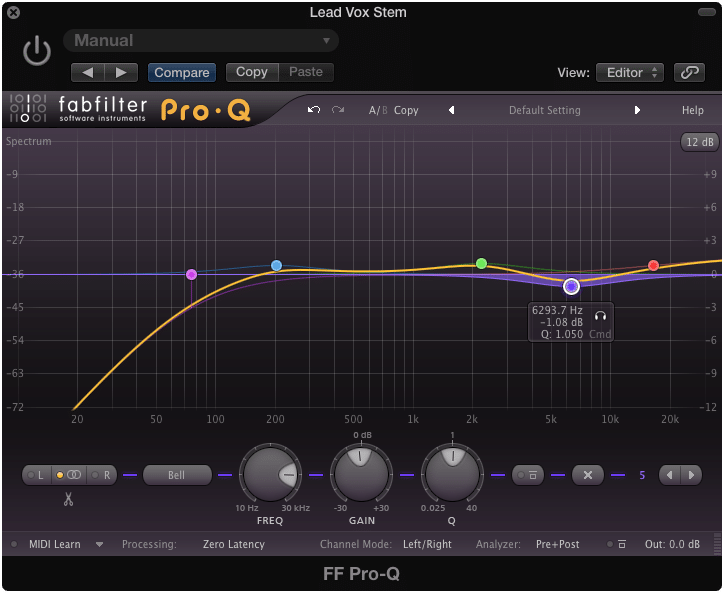 Stem mastering allows for the exact problem to be fixed, without affecting other aspects of the mix.
This example is one of many similar ones that can present itself during a stereo mastering session. Often times a mastering engineer will need to choose between a couple or few desired outcomes, simply because the entirety of the song's information can only be processed or affected simultaneously.
The use of stems eliminates this issue and allows for greater control on behalf of the mastering engineer. As a result, the mastering engineer can address more issues, fix a greater number of problems, accentuate certain desired sounds and create a more nuanced, detailed master.
Final Version Flexibility
Access to stems and the stem mastering process has another, perhaps less obvious advantage. It can be argued that creating an alternate version of a song is just as easy in a mixing session, as it is in a stem mastering session.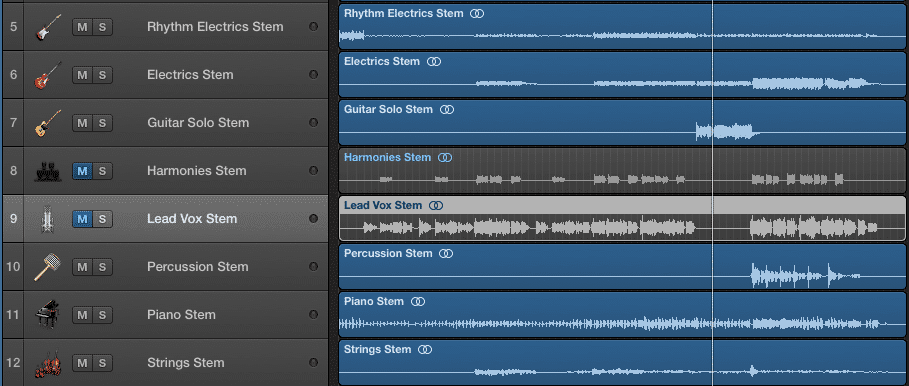 Alternative versions of a song can easily be created during stem mastering.
If made during mixing, the alternative version of the song can be mastered using the same stereo mastering setup as the original version.
If the stems are printed, and the alternative version is created during the stem mastering process, then creating an alternative version would be similar to creating one during the mixing session.
Each option requires a similar amount of time, so there is seemingly little advantage to creating an alternative version one way or the other.
With that said, the very act of having stems available, and controlling those files, means that a much greater number of alternative versions of a song can be created in the future.
For example, if you were to get your song mastered using stem mastering, and requested that each stem be bounced out individually, you'd have the building blocks for your master. All you'd have to do is put these pieces together to recreate your master.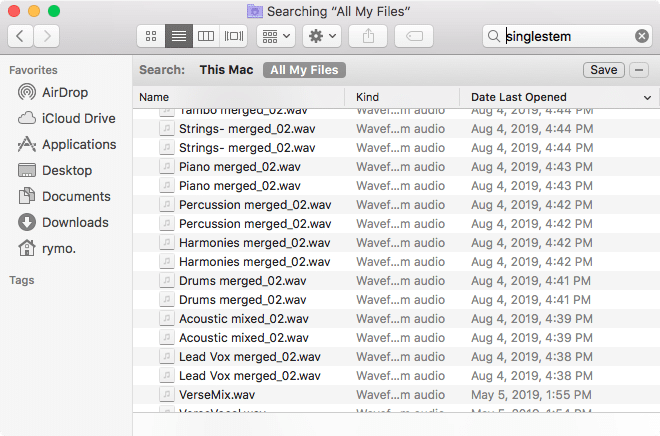 Controlling mastered stems allows you to recreate your song in any way you see fit.
More importantly, all you'd have to do to create a new version on your own is to leave out a stem or two, process one stem slightly differently, or perhaps create a version with only one or two stems. This makes it increasingly easy to create a plethora of versions of your song.
Why is this useful?
Say you have the opportunity to submit your music for a television show or a movie. In this example, the music supervisor enjoys your song but requests a version without drums and bass. If you controlled your stems, you could easily create this. Furthermore, you could send all of your stems to the music supervisor, with the intention being for their team to create new versions of the song.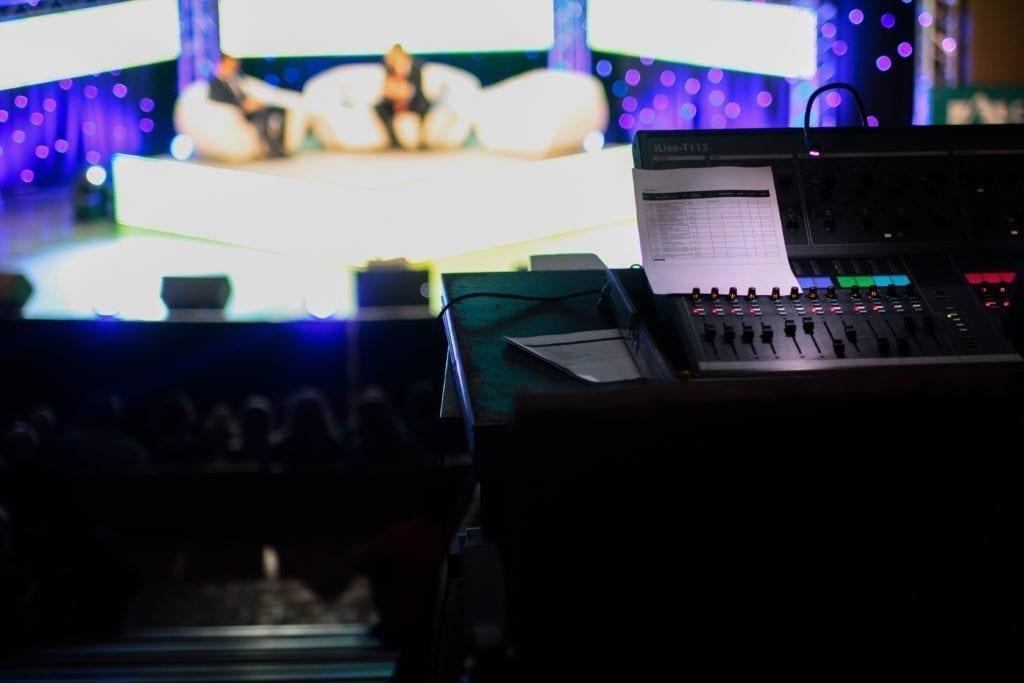 Having extra flexibility with your master may be beneficial for sync licensing.
Not only could this extra flexibility help you secure a spot on this tv show or movie, but it could also lead to more money for you. If multiple versions of your song are used in the same production, each version will be considered a separate copyright for which they will need your permission to air.
Of course, all contracts are negotiable, and it's up to you or your team to secure this type of deal, but the technique has been used in the past to turn a $3,000 sync licensing agreement with 1 version being used, into a $15,000 sync licensing agreement with 5 versions being used.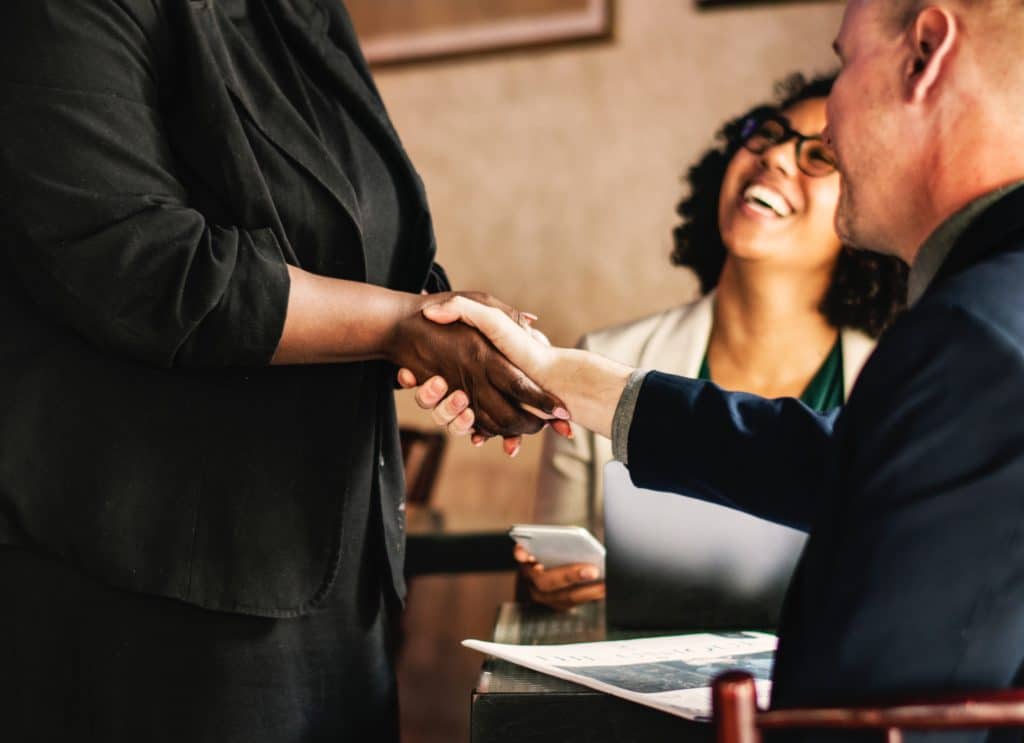 Having multiple versions of your song could result in multiple versions being used in the production. This results in more money for you.
Needless to say, stem mastering provides opportunities due to its flexibility.
Conclusion
So which route should you go down? The answer may be difficult at first but let's take a look at what you may value more or less.
If you value cost-effectiveness and ease of delivery, over overall quality and increased flexibility, then stereo mastering is your best bet. Keep in mind that again, stereo masters still sound great and are a viable option for anyone looking to have their project professionally mastered.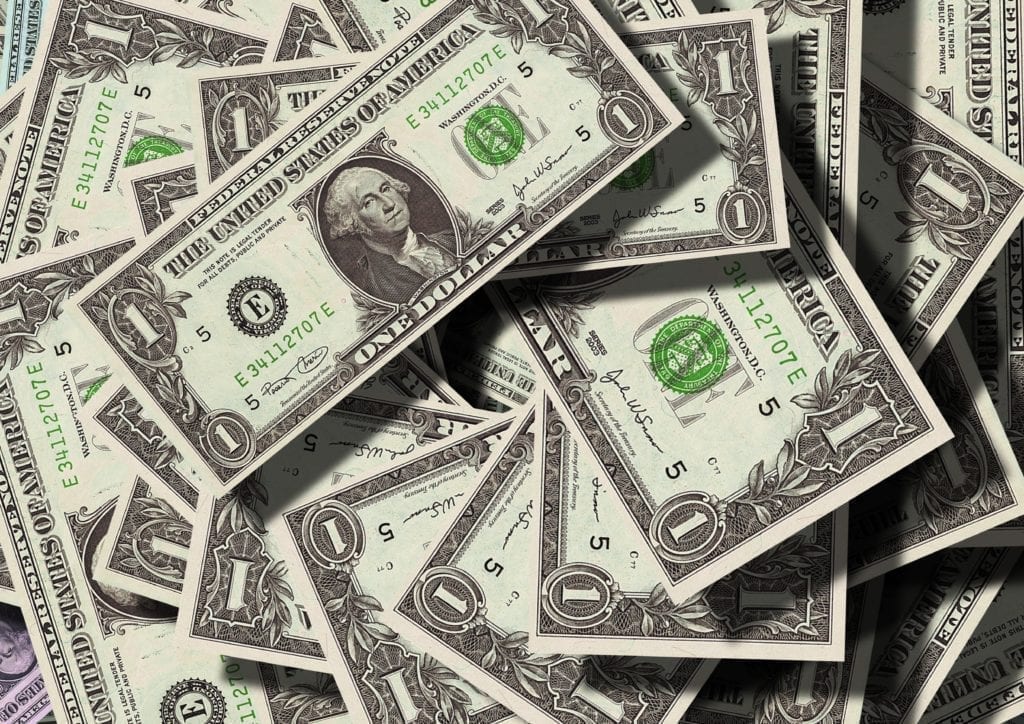 If you value saving money over allowing the mastering engineer a greater ability to fix issues with the mix, stereo mastering is a better option.
If you value sonic quality and flexibility regarding alternative versions of your song, over saving money and ease of delivery and storage, then stem mastering is your best option. Although this type of mastering may be slightly more intimidating in terms of file management and a little more costly, it does offer the opportunity to control your stems - a potentially valuable asset when entering into sync licensing agreements.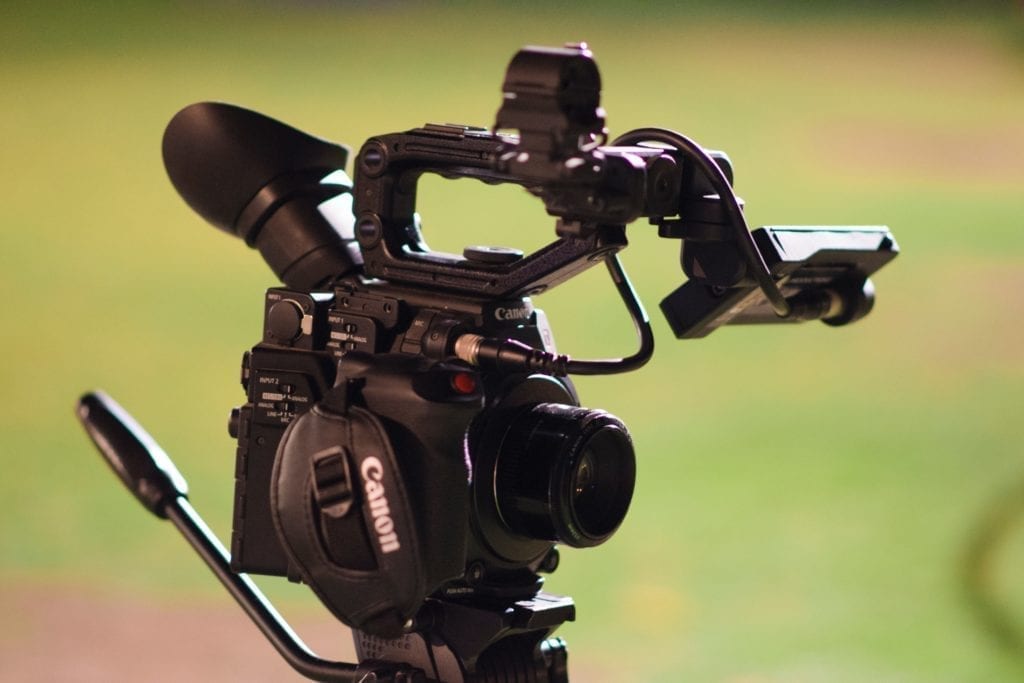 If you value the flexibility that may make sync licensing and tv placements a more viable option over the additional costs, stem mastering may be the best route.
Before deciding which type of mastering you'd like to choose, consider the above, and take a moment to recognize which situation better suits you. Either way, you're one step closer to finishing a project you have no doubt been working on for some time.
If you need some help deciding where to go for mastering, get a free analog masteredsample of your mix here: https://www.sageaudio.com/register.php
Knowing how your project will sound finished is an incredibly helpful tool when making this difficult decision.
Which do you prefer, stem mastering or stereo mastering?
---