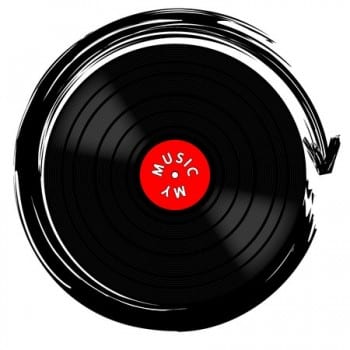 In an interesting turn of events, two of the world's most popular artists released albums this past month in very different ways.
U2 made waves when they popped in during Apple's new iPhone announcement on September 9 to announce that their new album, Songs of Innocence , was instantly available for free in the libraries of all 500 million iTunes users. Naturally this made it the biggest album release in history.
Conversely Taylor Swift has taken a more intimate approach with her new album 1989 (due out on October 27). She's been hosting private listening parties for select superfans (and avid social media users) in her multiple homes. She's even been baking them cookies. The goal of these "secret sessions" is to create buzz among the fans who drive social media conversations.
The difference between the two approaches to releasing an album isn't all that makes them notable. There's a lot to be said about the fact that two of the world's top-selling acts are trying new ideas. Album sales have been declining rapidly in the past few years and artists and labels are looking to make up for lost revenue. Where the traditional model for an album release worked well in the past, today all bets are off. And until an adequate substitution for the lost profits of album sales is found, it's likely we'll be seeing a lot of new approaches to releasing music.
As for the success of these creative new album releases, time will have to tell. While U2's album received overall positive reviews, some iTunes users were turned off by the fact that they didn't have the choice to opt out at first of receiving the album. Swift's album isn't out yet, but preorders have already hit #6 on iTunes.
In an interview with Rolling Stone, Bono hinted at a new album format with Apple that aims to bolster album sales by offering a multimedia experience.
Whether they succeed or fail, these new approaches to promoting and selling albums are proof that even the biggest artists and labels are trying to figure out how to catch up in the Internet age. And until they do, it's safe to expect them to keep changing things up.