Which is Better - AAC or MP3?
At the same bit rate, we found that the MP3 file format resulted in less deleted signal especially when exported with a joint-stereo setting. Additionally, MP3's are typically more accessible and supported by devices and operating systems, making it an easier and more reliable to format to share.
AAC and MP3s in Detail
When it comes to releasing and sharing music, lossy file formats play a big role. We don't always think about how they affect music, but they change how music is perceived and enjoyed.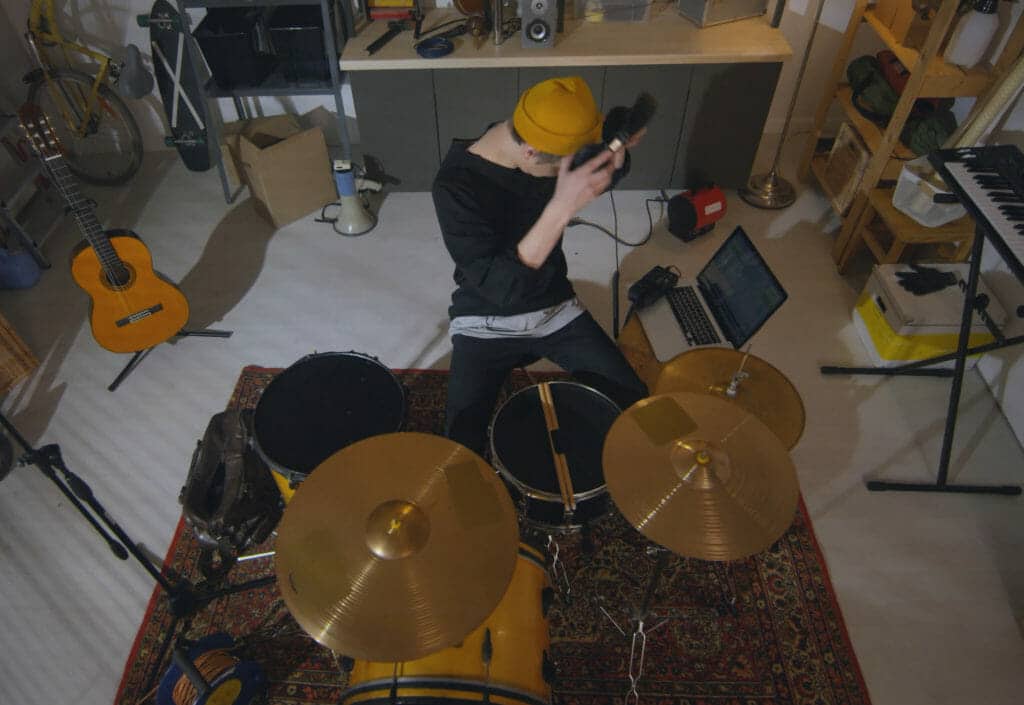 Knowing which lossy file type is the best one could be helpful for producers, musicians, and music lovers.
Your main concern when choosing a lossy file type is how easy it is to share with other producers or your fans - or you may be concerned about creating the best sounding file with the lowest digital footprint.
Whatever the case may be, we're going to compare 2 of the most popular lossy formats and decide which one is better and why. We'll consider when you may want to use one or the other, as well as do some null tests to see what's being cut out of the recording.
Furthermore, we'll do a blind test to see if we can even tell the difference between an MP3, an AAC, and a WAV file.
Which Lossy Format is Easier to Share, AAC, or MP3?
MP3s are easier to share than AAC files since they have more playback systems that they work on and aren't associated with anyone operating system in particular. Whereas MP3's can be played on just about any computer or media player, AAC files are associated with Apple operating systems.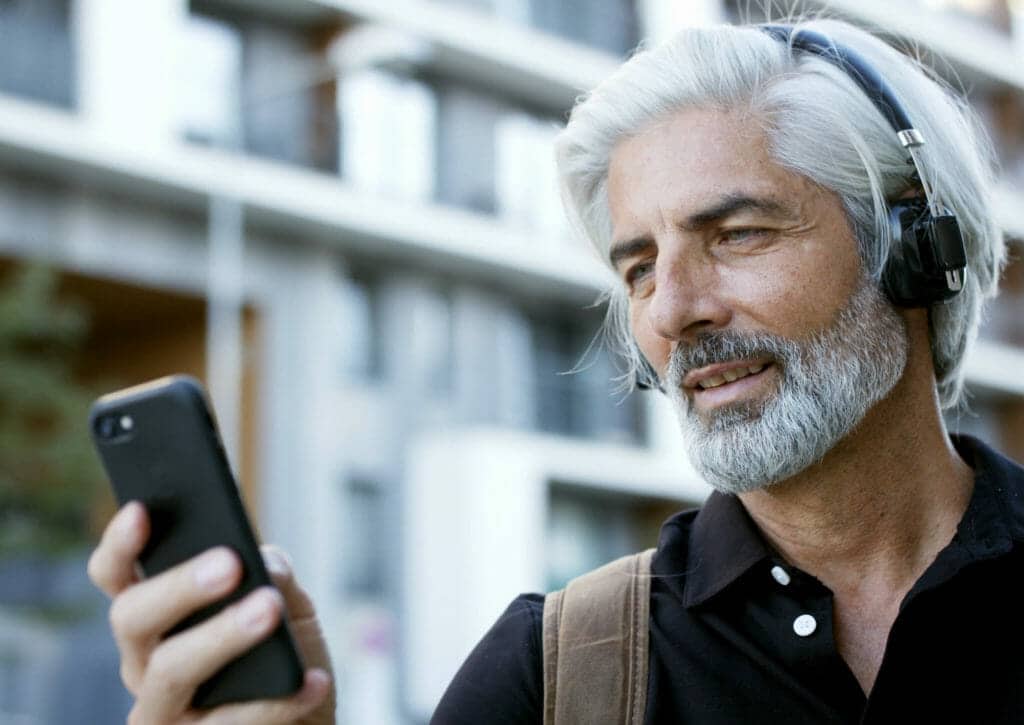 MP3s are more widely supported by devices and operating systems than other lossy file types.
The reason why MP3's are easier to play across multiple systems may also have to do with the fact that it's an older file type. AAC files were meant to replace the MP3, which may mean that fewer systems have had a chance to integrate it into their playback.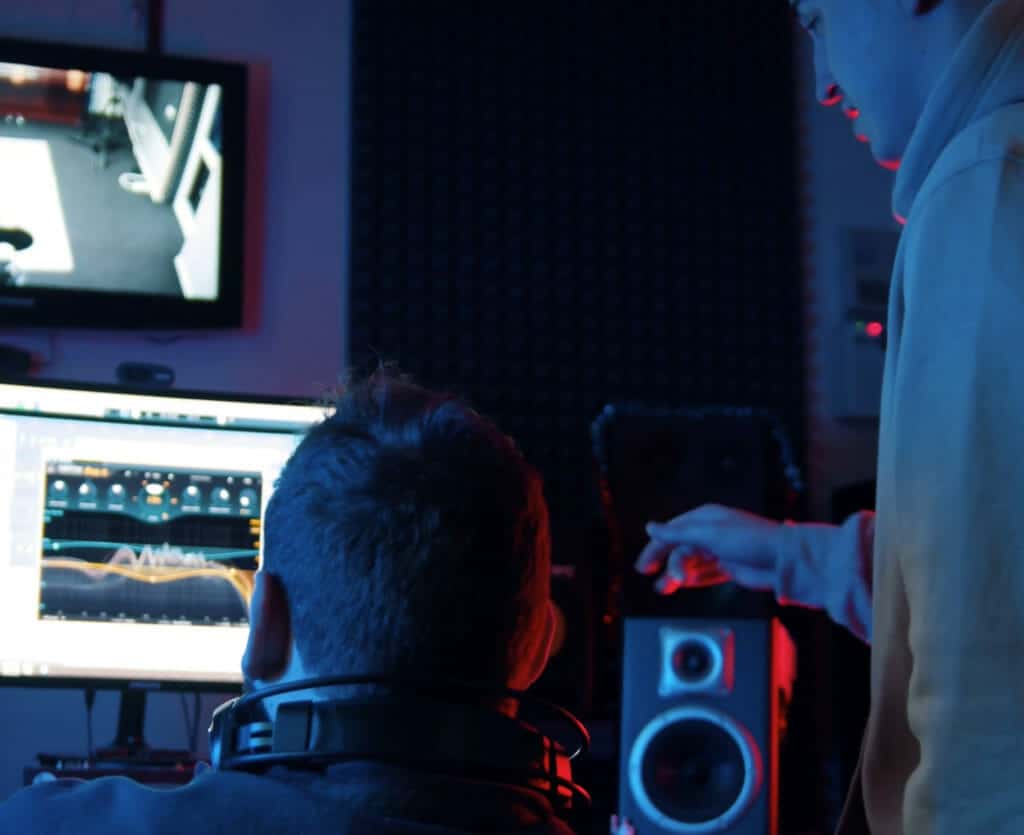 It's slightly easier to share an MP3 with a client than an AAC.
That said, many systems do support AAC files , and it's rare that you'll run into an issue if you send this file type to a client. But, if you want to ensure that they can play the track, an MP3 is your best option.
Which Lossy Format Has Higher Quality, AAC, or MP3?
AAC lossy files are said to be able to provide more of the original information of a recording than an MP3 of the identical bit-rate and file size. AAC files have a more effective algorithm for determining what listeners will and won't hear.
AAC files have been designed to compile data in a way that reduces file size but doesn't fully delete the info. Because of this, AAC files retain more bits, in turn, reducing distortion or unwanted artifacts.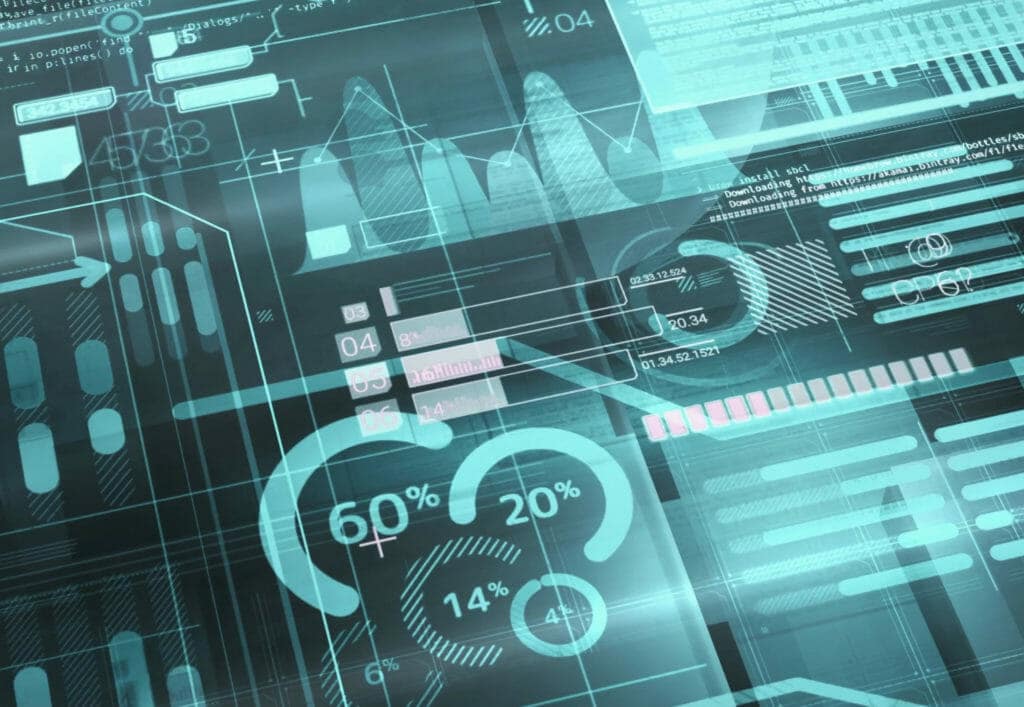 Supposedly, AAC files have a higher quality due to how they selectively compress the signal.
However, we can see if this is true for ourselves.
We can test these files by doing a null test. What we'll do is use a WAV file to create a 320 kbps MP3 and a 320kbps AAC file.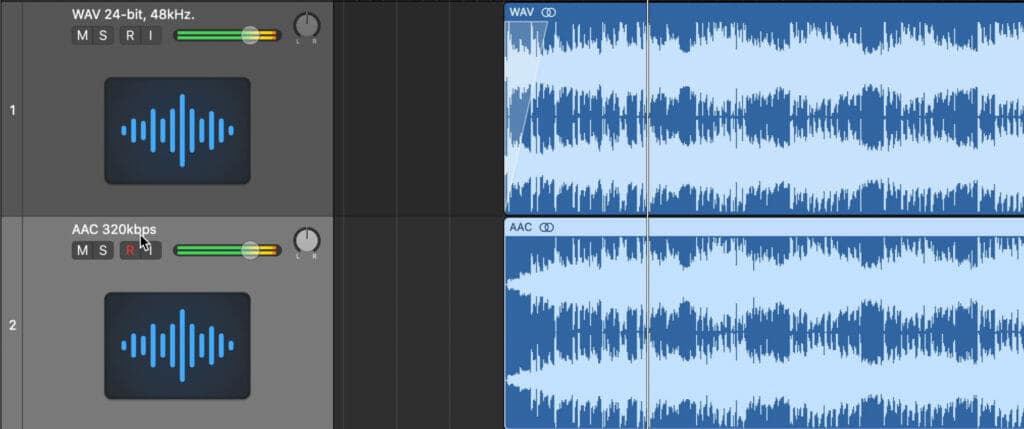 By inverting the phase of the WAV file, aligning both tracks, and playing them simultaneously, phase cancellation will reveal what's different between them.
We'll then compare those files one at a time to the original WAV file. By aligning the PCM and lossy files, inverting the phase of 1, and then playing both at the same time, we should create phase cancellation.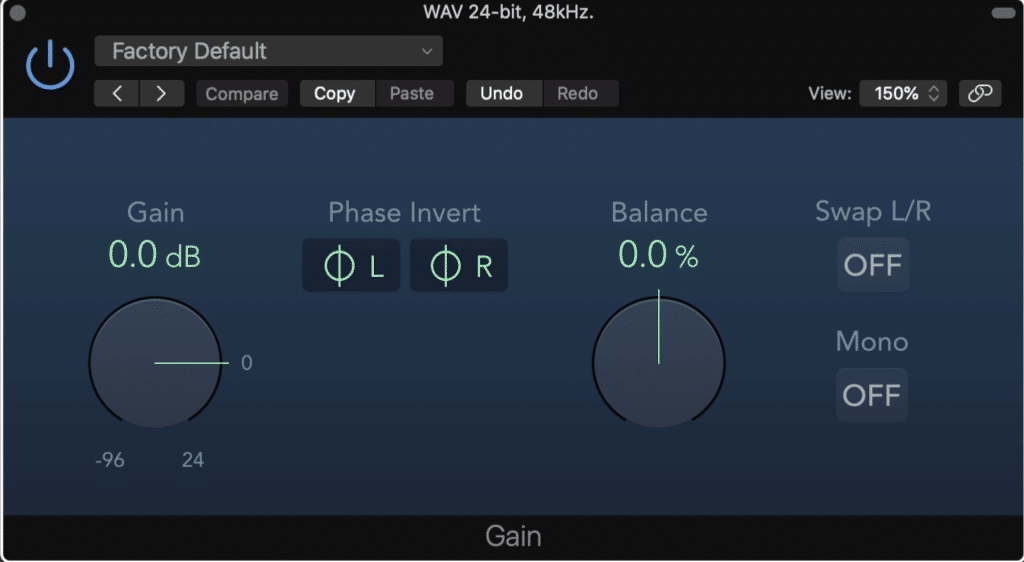 We used a phase inverter to create the null test.
This means that anything which isn't identical amongst the tracks will be audible and observable.
Let's test this out. We'll take a listen to the difference as well as measure the max peak.
Testing AAC and MP3 Against a WAV File
When we compare the AAC to the WAV file using the method described earlier, we notice that the difference peaks at about -22dB.

The difference between the WAV and AAC files was roughly 22dB.
This means that a fair amount of the original signal has been deleted to create the AAC file. When we listen to both of them played at the same time, we can hear what's been cut out.
Additionally, if we use a true-peak meter, we can see that the signal now peaks at 0.1dB, meaning additionally subtle clipping distortion can occur.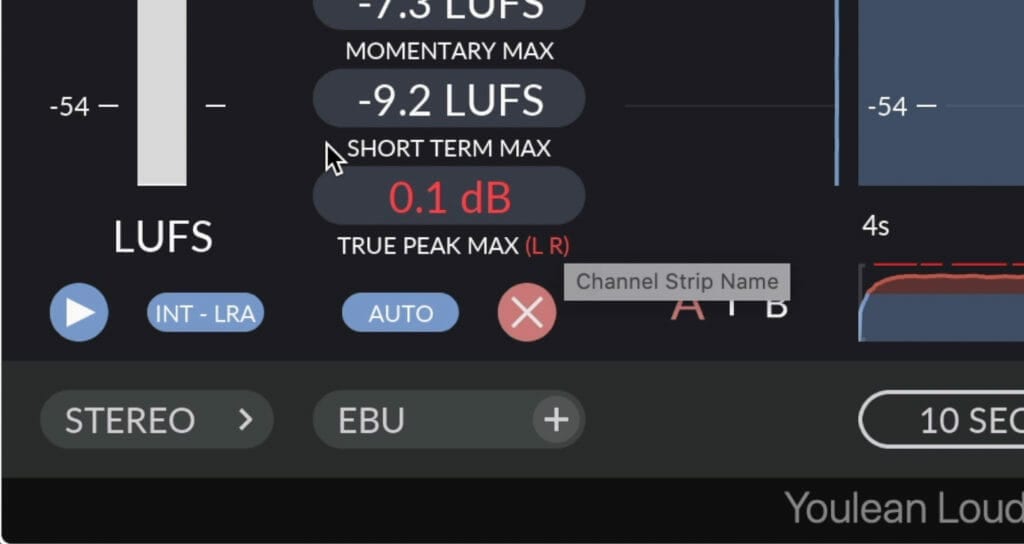 The AAC file caused clipping during the encoding processing.
It sounds like a good amount of the high frequencies are attenuated, but the same can be said about lower frequencies as well.
When we compare the MP3 to the WAV file using this same method, we notice the difference between the two peaks at roughly -28dB. This means that a fair amount less of the signal has been deleted than the AAC.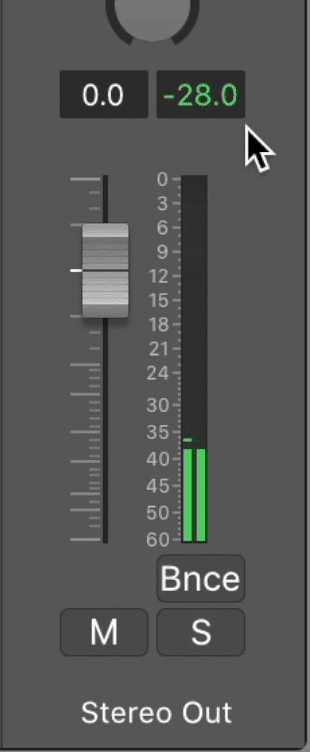 The MP3 deleted less than the AAC file.
This is surprising, considering the AAC is often considered a better file format. It may just be the example we chose, but the MP3 is still outperforming the AAC file here.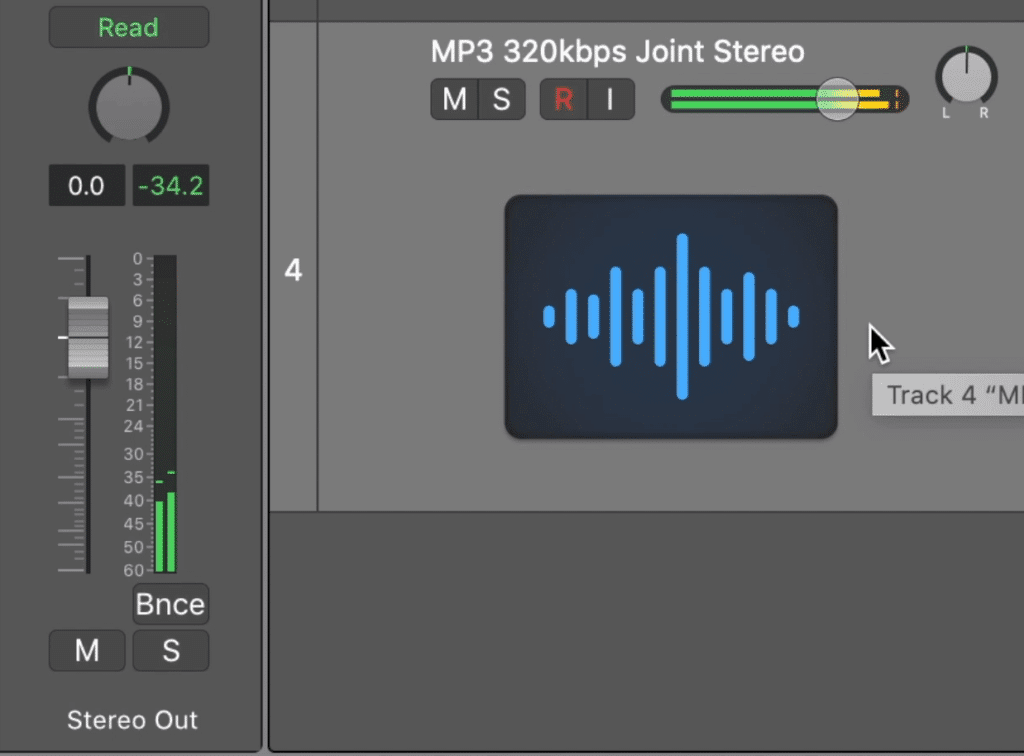 The Joint-Stereo MP3 deleted the least data.
This becomes even more prevalent when using joint-stereo for the MP3. In this instance, the max peak is -33dB, and no clipping occurs on a true peak meter.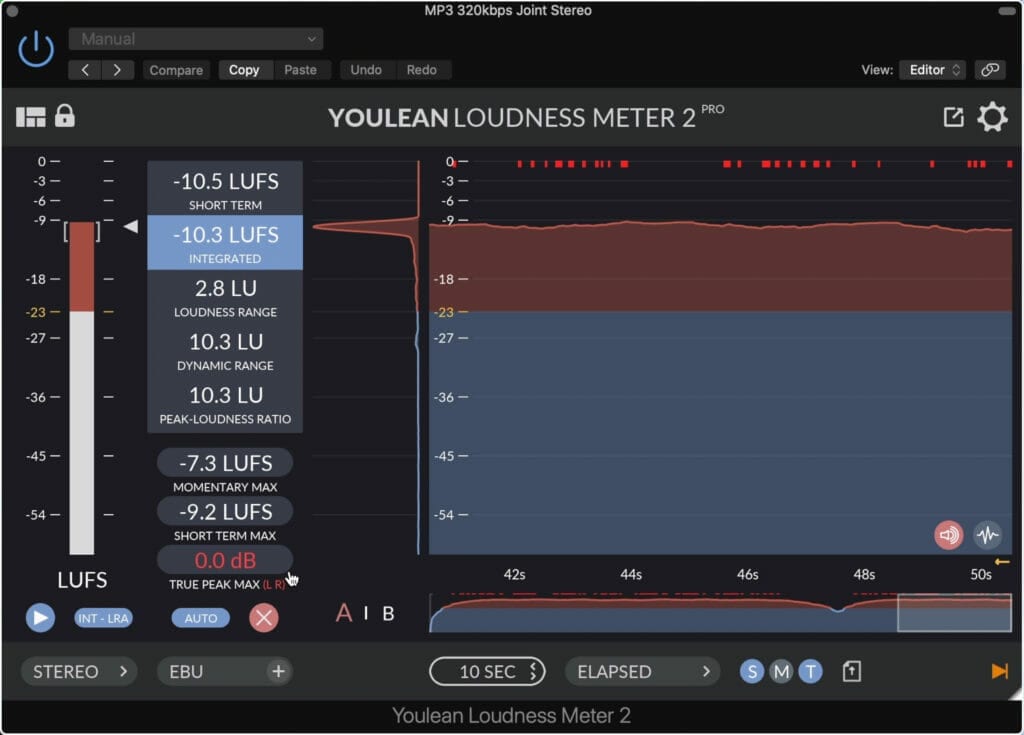 The Mp3 format did not cause peaking.
This further establishes the MP3 as a better format from a technical standpoint.
Can We Hear a Difference Between an MP3, AAC, and a WAV file?
Although the MP3 is performing better than the AAC so far, does this mean we can hear the difference? Furthermore, can we even tell a difference between these lossy formats and the PCM WAV file?
Let's do a test (in the video embedded above) and see if we can tell a difference. We'll listen to the 3 files and then try to discern which file type is which.
They're labeled tracks: 1, 2, and 3, so see if you can determine which is the WAV, which is the joint-stereo MP3, and which is the AAC.
PCM vs. Lossy Format Test Results
Before we show which track was which, were you able to tell a difference? Let us know in the comment section below what you thought each track was.
Track 1: AAC
Track 2: WAV
Track 3: Joint-Stereo MP3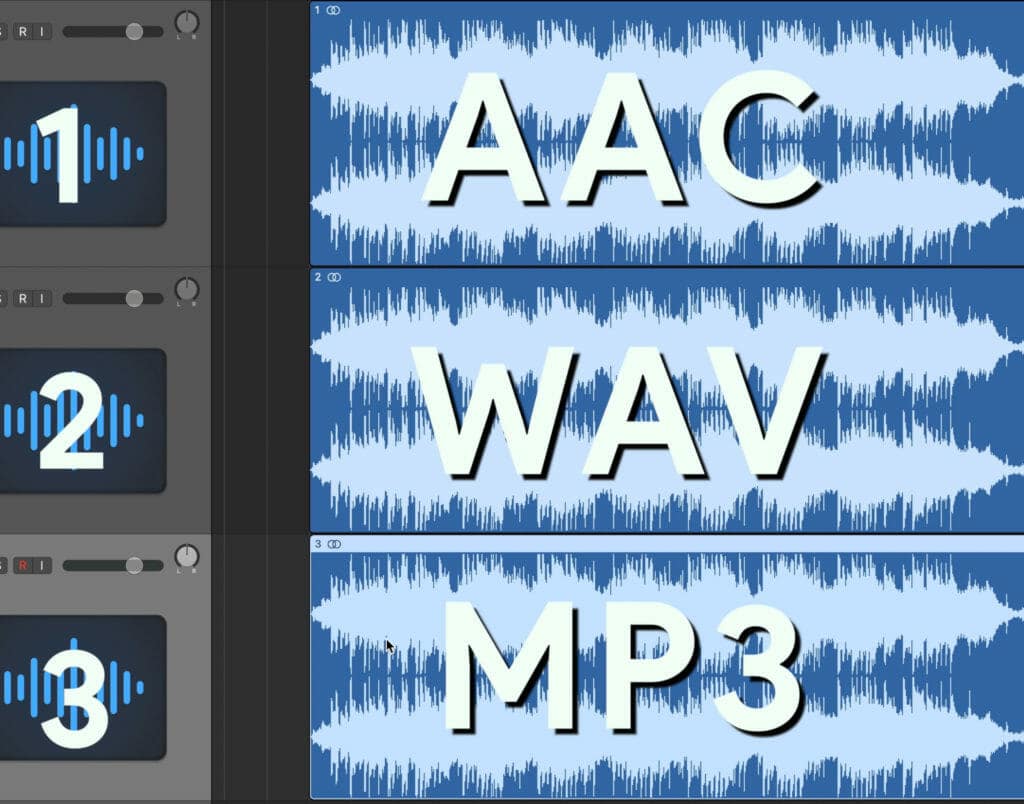 These are the test results from our blind file format comparison.
Again, let us know if you were able to tell a difference!
Conclusion
Our pick for the best lossy format when it comes to MP3's and AAC's is the MP3. This is surprising considering that the AAC is often thought of as the better format.
I knew that MP3's were easier to play across multiple computers and operating systems, but I was surprised to see that the MP3 performed better during our null test.
Furthermore, the AAC file distorted after being converted whereas the MP3 never peaked higher than 0dB on the true peak meter. This may not seem like the biggest deal, but if your track is loud, clipping caused by encoding will become an issue pretty quickly.
Our results may be caused by the track that we chose as a reference, and it'll definitely take more tests to come to a real conclusion, but for the time being, we can say that the MP3 is the winner as far as this video goes.
---