Quick Answer
Although analog mastering may be slightly more expensive than digital mastering, it is often worth the extra expense for the increase in sonic quality. Although a good master truly depends on the engineer, analog mastering provides unique and desirable sonic characteristics that simply are not available from a digital master.
The Value of Analog Mastering in Detail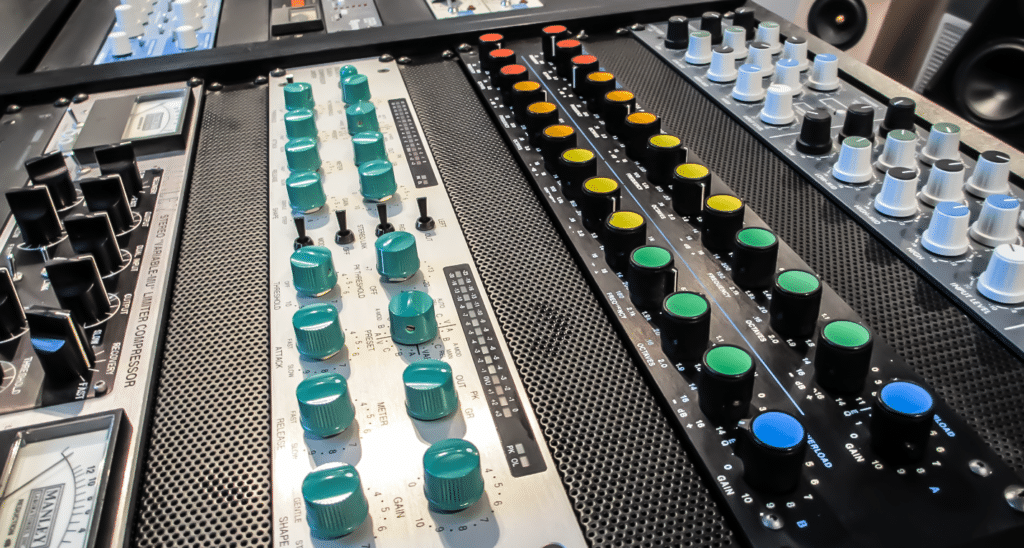 Since digital audio's inception, the debate between analog and digital processing has divided audio engineers.
Which is better, Analog or Digital? This is often a topic of debate, resulting in hours spend amongst audio aficionados, and irrevocably damaged friendships between audiophiles.
Fortunately, we won't be attempting to answer that question here; all we're looking to do is determine if analog processing, particularly analog mastering, is worth the extra effort and expense.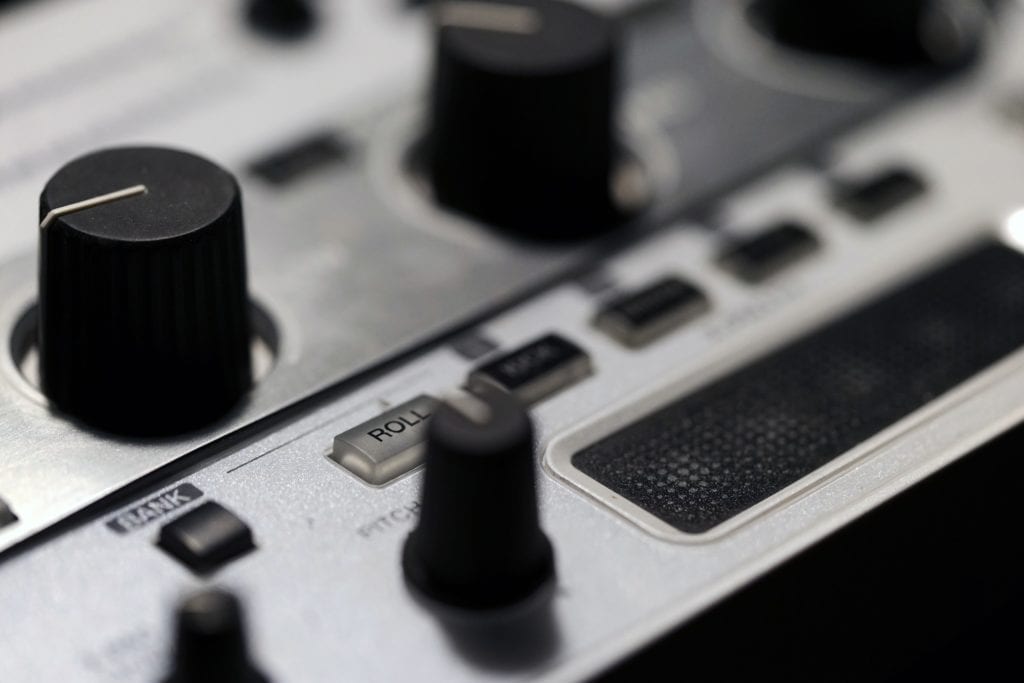 Instead of trying to answer which is better, let's look at why analog mastering is valuable.
Although analog mastering isn't always more expensive, it might result in a larger bill. The reason being, analog mastering takes a little more effort than digital. This is larger due to the expense of revisions, as recalling a session needs to be done manually, via accurately documented settings, and recalibrating the correct settings.
Other than that one caveat, the cost of analog mastering and digital mastering is comparable. This is despite the extra expense analog mastering engineers incur from purchasing the necessary gear, in addition to the computer needed for file storage and delivery.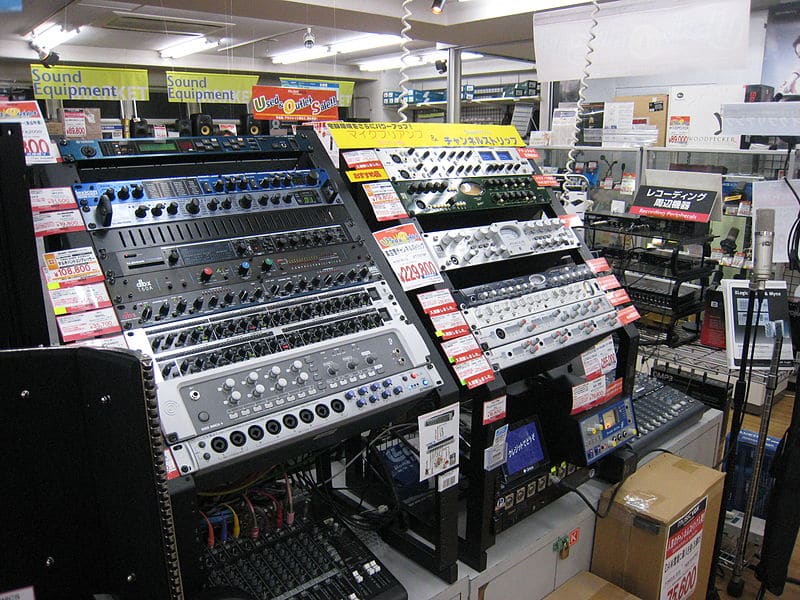 Analog equipment is no doubt expensive, making opening an analog mastering studio one of the most expensive ventures in music business.
All this to say, if you are considering analog mastering over digital, now you have some frame of reference for why the rates may be slightly higher - if this even ends up being the case.
Regardless of price, analog mastering often sounds better than its digital counterpart. This is due to a few different things.
Why does Analog Mastering often Sound Better?
The equipment used affects the signal in a uniquely analog manner
Analog Mastering adds some needed harmonic distortion to a clean digital recording
The mastering engineer is often more experienced
That last point may cause some of you a little consternation - but this isn't to say that analog mastering engineers are in any way better than digital mastering engineers. Simply that, the very method of analog mastering necessitates certain difficulties and barriers to entry, which often results in a more dedicated and experienced engineer. More on this later.
We'll also be taking a look at why certain genres may sound better mastered with analog equipment, and which ones may sound better if mastered using primarily digital equipment.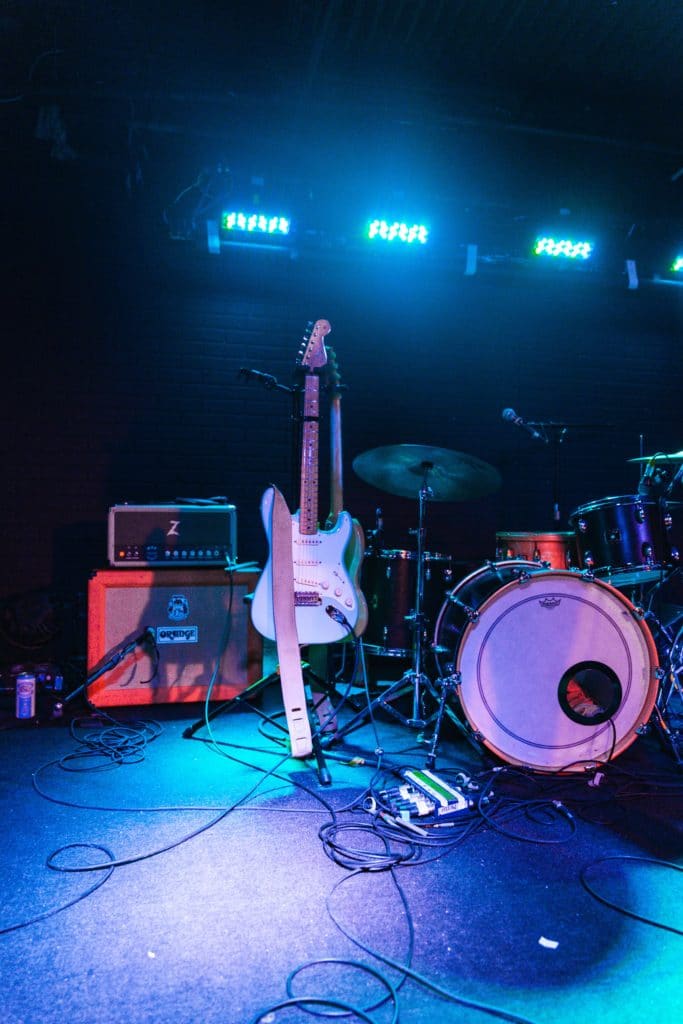 Analog Mastering may be better for certain genres, and add some needed and familiar sonic characteristics.
If you'd like to hear if analog mastering is worth it for yourself, skip the article and simply send us one of your mixes here:
We'll master it for you using solely analog equipment and send you a free mastered sample of that mix.
How is Analog Equipment Different Technically?
Without delving too deeply into the minutiae of digital versus analog processing, let's try to understand how analog processing is unique. Simply put, analog mastering processes the signal as an electrical signal, whereas digital mastering processes the signal as a digital signal.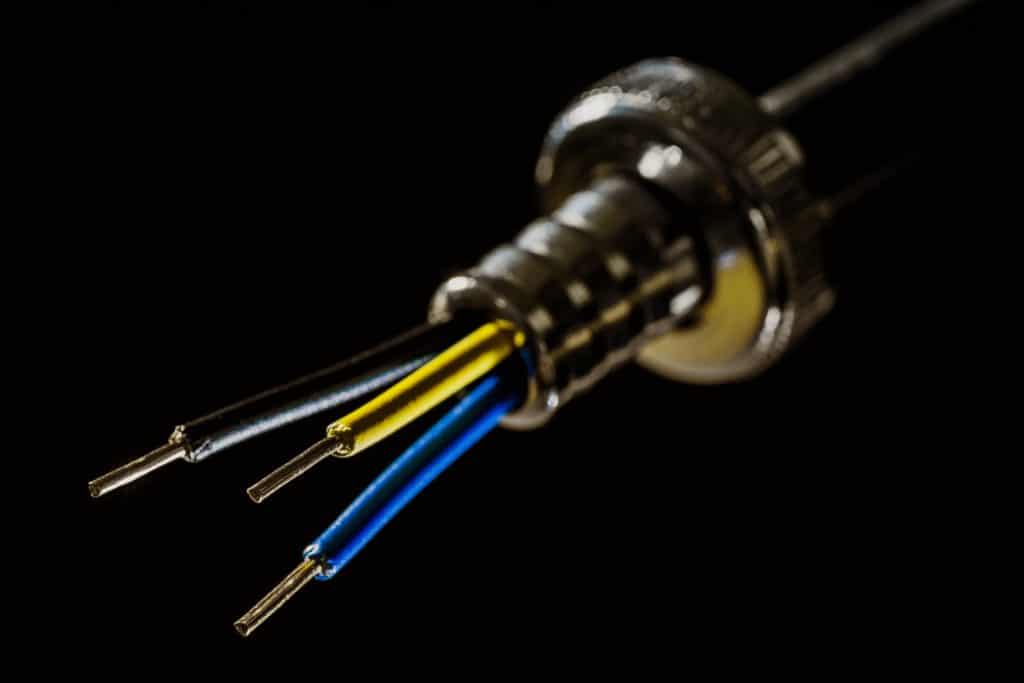 Analog processing occurs at an electrical level.
To understand this fully, one would have to explore computer processing, quantization, sample rate and sample-rate conversion, as well as a slew of electrical concepts and related physics like resistance, amplification, power, conduction, induction, and so-on.
With that said, one important takeaway when it comes to understanding the differences between analog and digital processing, is that any processing occurring to an analog signal is in a sense unlimited, whereas digital is inherently limited.
Let's look into what this means and why such a thing is beneficial for analog processing.
The number of amplitudes an analog signal can occupy at a specific point in time is not limited. It's only confines are the technical limitations of the analog equipment used for mastering, and the speaker system used to recreate that electrical signal. The point being, a signal's amplitude can be infinitely complex. Of course, there is a threshold with which we can perceive these differences, but the fact is, an analog signal's amplitude is represented in a theoretically infinite manner.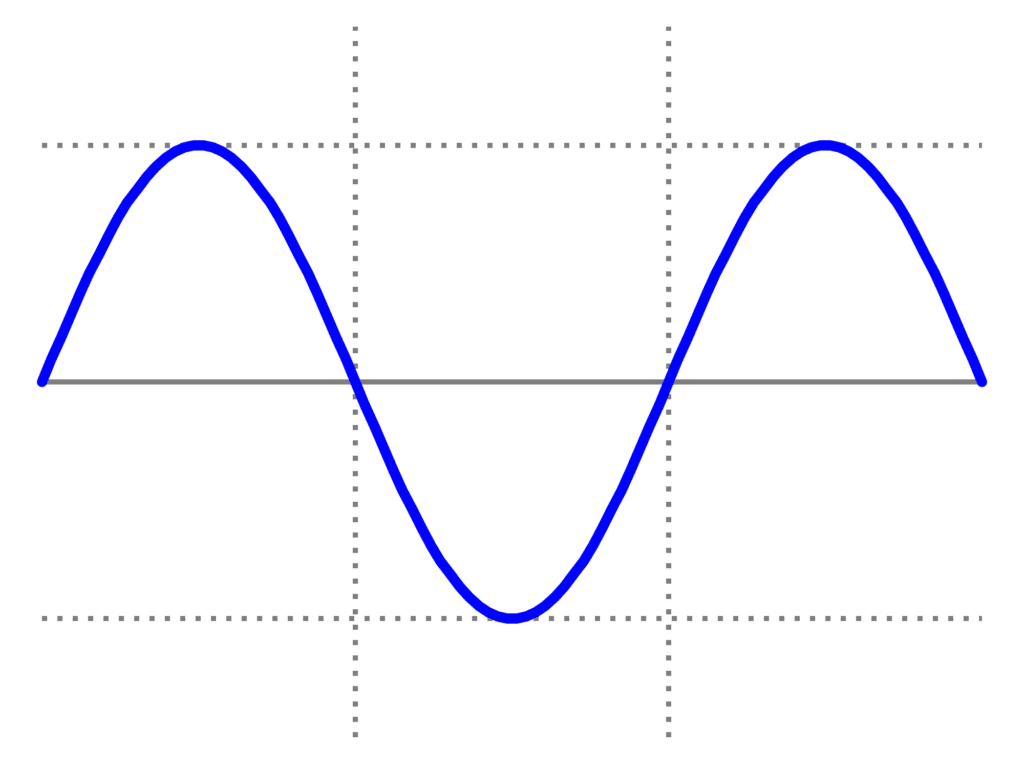 An analog waveform can be represented as a complete sinewave.
This may make more sense when contrasted with a digital signal. A digital signal's amplitude is limited to the bit depth of that recording. For example, a 16-bit recording presents 65,536 potential values a signal can occupy. A 24-bit recording presents 16,777,216 potential values a signal can occupy. Although this doesn't result in a huge difference when the signal is converted from digital to analog, it does matter when the processing is actually occurring.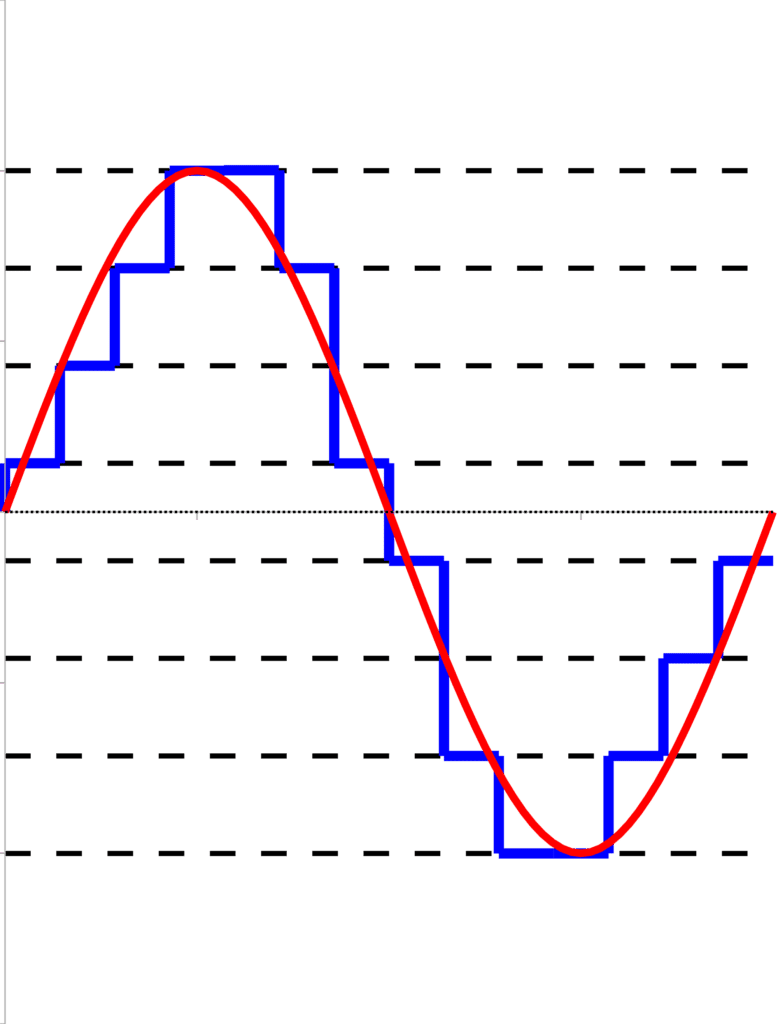 A quantized waveform is many small square waves arranged in the form of a sinewave.
Although these distinctions may seem trivial, the truth is that analog processing affects a signal with theoretically infinite amplitude accuracy. Also, this results in a subtle change, it's something that's present nonetheless.
How is Analog Equipment Unique Sonically?
This is the big question when considering is analog mastering is with it. Understanding the technical aspects of it is great, but the actual sonic characteristics it imparts on a master is what truly counts.
Often times, digital recordings lack a certain characteristic, classic analog recordings used to have. Sometimes this is associated with tape machines, sometimes it's a critique of A to D conversion. But where the true sonic benefit of analog process occurs, is in the small harmonic distortions it imparts on a signal.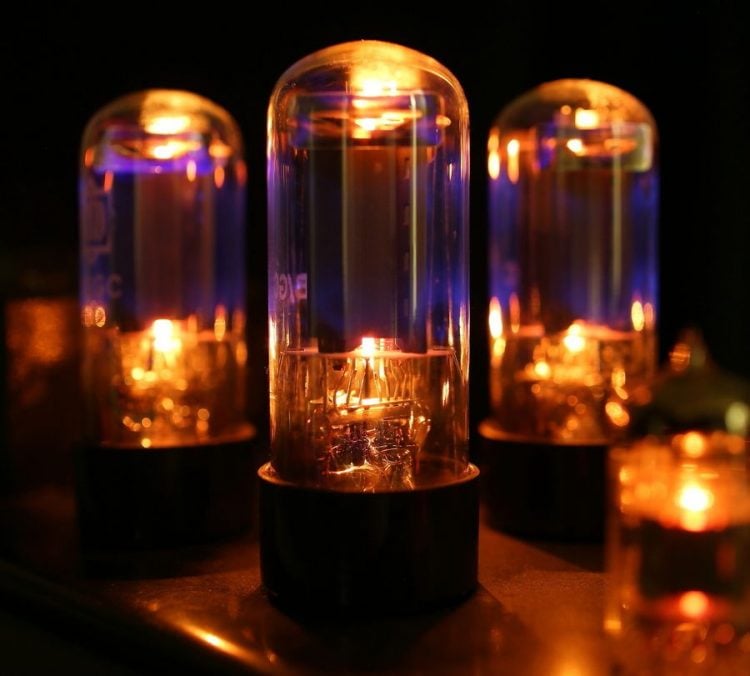 Tubes and other analog equipment add subtle harmonic generation.
In an analog mastering setup, the signal is slightly distorted using various forms of analog processing. This includes mild tube, tape, and transistor saturation during the mastering process.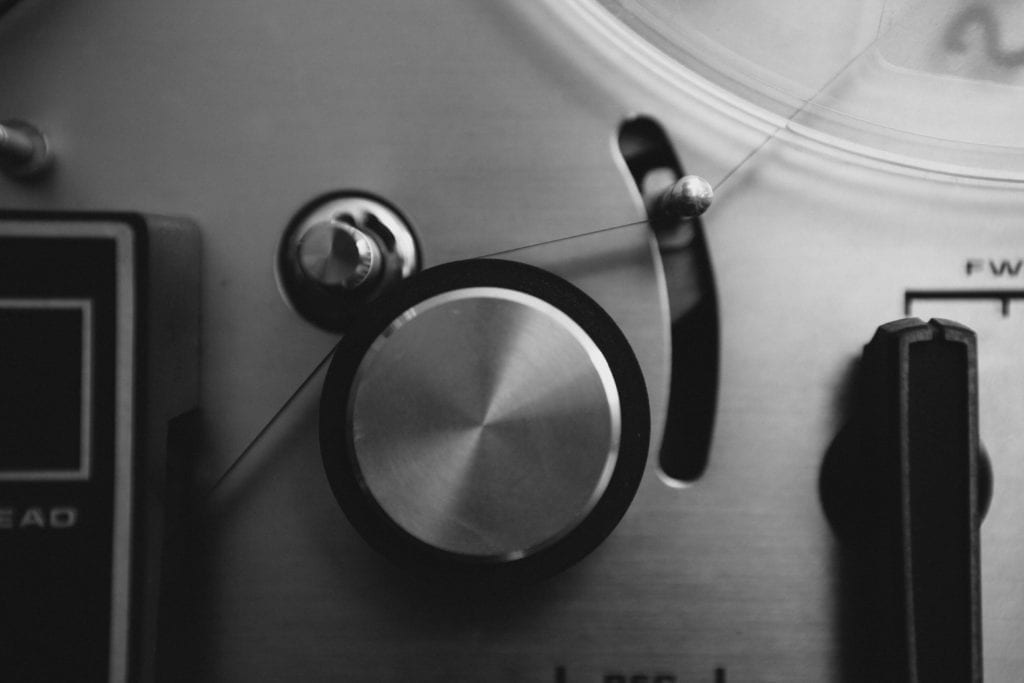 Tape is an analog storage medium, and offers unique sonic characteristics.
As a result, low order harmonics are added to the signal, resulting in a fuller, more complex sound. These harmonics are lacking in the digital realm, and are the reason so many analog emulators exist. Harmonics can add detail to the high end, body to the low end, and fill the mid-range in a way that digital processing simply can't.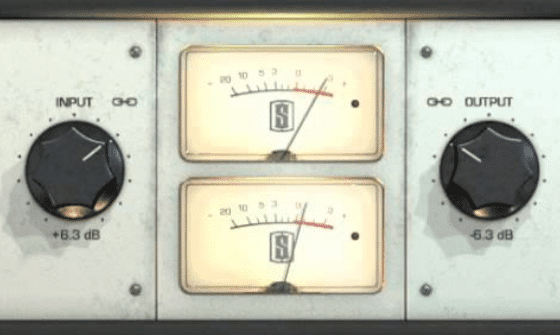 Analog emulation may be similar to the real thing, but doesn't quite achieve the desired effect.
Although analog emulation plugins are getting closer at recreating the real thing, analog hardware still has an incredibly unique and desirable effect when used correctly. A knowledgable engineer can manipulate the equipment in such a way, to create these desired effects.
If you'd like to learn more about analog mastering and the details surrounding saturation and distortion, it's definitely worth checking out our blog post on the topic:
You'll find detailed information regarding tube, tape, and transistors based distortions, as well as the true meaning of saturation.
All this to say, that analog mastering offers the opportunity to impart these sonic characteristics onto your mix. If you were to use digital mastering, it's safe to say that these harmonics wouldn't be an option. It's only when your signal is electronically run through various pieces of hardware equipment, that these distinct and nuanced distortions, compressions, and expansions occur.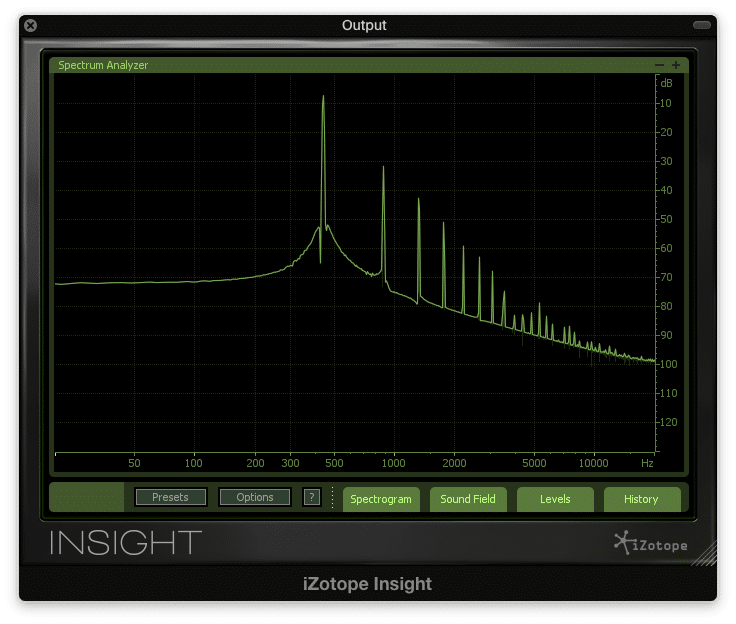 Any electrical hardware will affect the signal's harmonics.
This alone makes analog master worth a try at the very least.
Fortunately, you can get one of your mixes mastered for free using solely analog equipment. Just send it to us here, we'll master it for you and send you a free mastered sample of that mix:
Is an Analog Mastering Engineer More Experienced?
Of course, this isn't always the case, as many digital mastering engineers are incredibly experienced and perfectly capable of making a great sounding master - but the boundary to entry with analog mastering calls for a truly dedicated engineer. It's safe to say that any mastering engineer that is willing to spend the time and money to create an analog mastering studio isn't treating it as a hobby.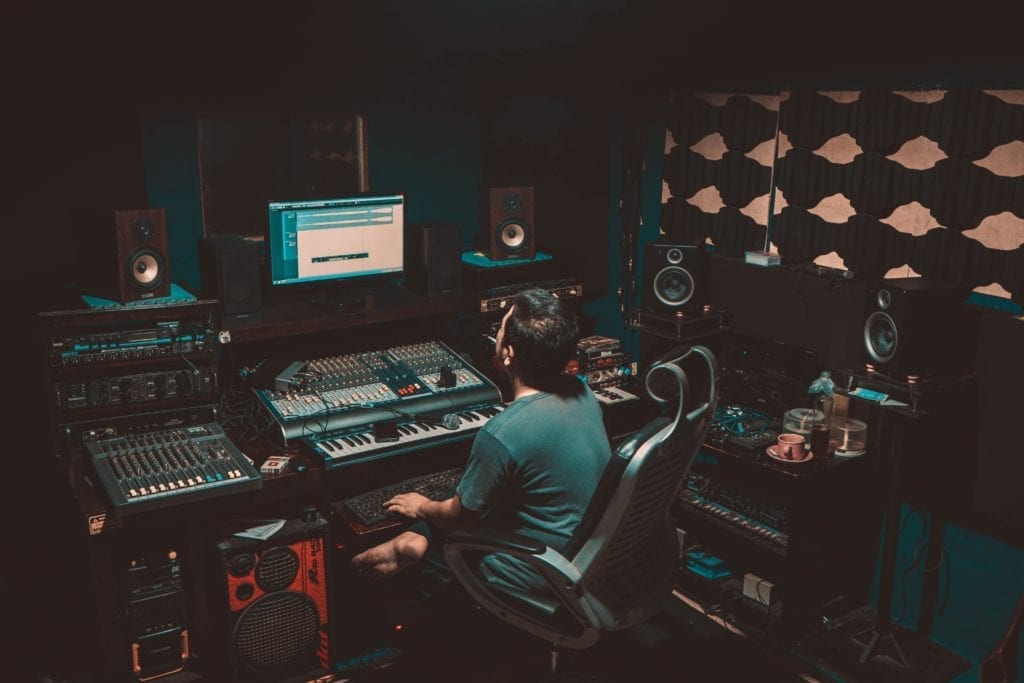 There are many boundaries to entry with analog mastering.
This can be contrasted with the availability of digital mastering equipment. Essentially, anyone with a laptop, DAW, and the correct plugins can begin to master music. This is great for anyone looking to become interested in the field and is definitely not something we're trying to discourage, but it does result in the possibility of those who are not entirely ready to master, mastering music.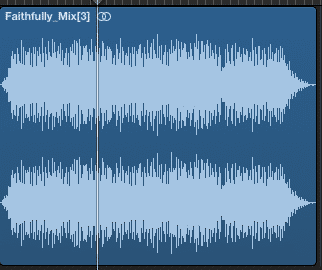 Digital mastering offers a way for any engineer to learn the ropes of mastering music.
When I first started mastering music, I was doing so digitally. I had all the necessary equipment to create a master, and with that, I sought to find some clients. The first masters I created sounded good at the time, but upon listening back I've since realized I wasn't ready to master records for others at the time.
They sounded passable for sure, but not as good as they could've sounded. All this to say that the availability of digital mastering equipment led me to believe I was ready to master music for clients when I should've practiced more before doing so.
It's entirely possible that other, younger digital mastering engineers are experiencing the same situation. They're excited by the prospect of mastering music for others because they have the means to do so - but that doesn't mean they're ready.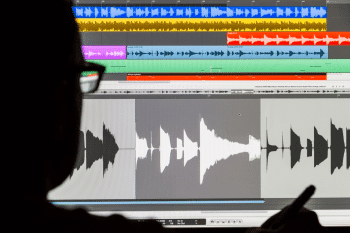 Sometimes these engineers may start mastering before they're fully ready to do so.
In contrast, mastering engineers with a fully-fledged analog studio have more likely than not, put in the immense amount of time and effort necessary to be ready to master music for others. Again, this, of course, doesn't mean that analog mastering engineers are better, just that by and large, the ratio of experienced analog mastering engineers to inexperienced analog mastering engineers is greater than in the digital domain.
In short, a greater amount of experienced engineers in the field may result in a better final product.This makes analog mastering worth your time and effort.
If you'd like to learn more about digital mastering, here is a blog post on the topic:
Here, we go into some of the more detailed aspects of digital mastering and how to do so on your own.
Also, if you'd like to learn more about mastering in general, here is an extensive blog post on the topic:
In it, you'll find a lot of valuable and unique information about mastering audio.
What Genre Might Benefit Most from Analog Mastering?
Many genres may benefit greatly from the sonic characteristics analog processing imparts of on a signal. Generally speaking, analog mastering works great for indie rock, rock, funk, and any genre in which blending or gluing the instrumentation together is desired.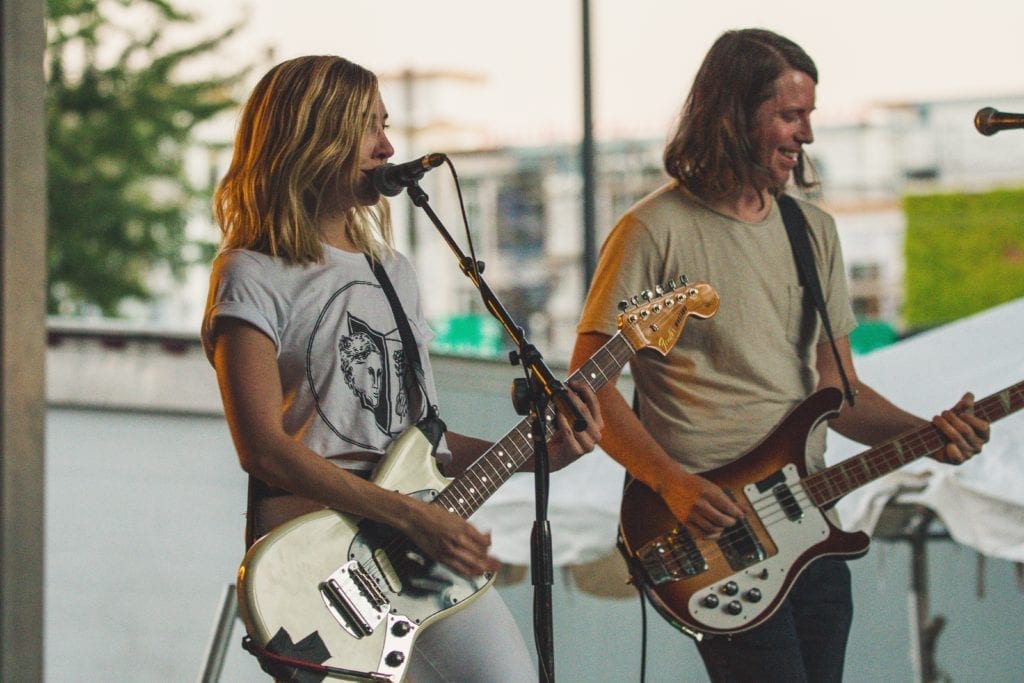 Analog mastering blends instrument groups together.
This blending occurs due to the slight compression and distortion that comes with any saturation. Additionally, some analog equipment very slightly attenuates the high-frequency range, resulting in a perceived warmer sound.
When coupled with low-order harmonic generation, analog mastering creates a full and often warm sounding master. This makes it great for any genre in which having a blend between instrumentation groups is more important than retaining transient detail.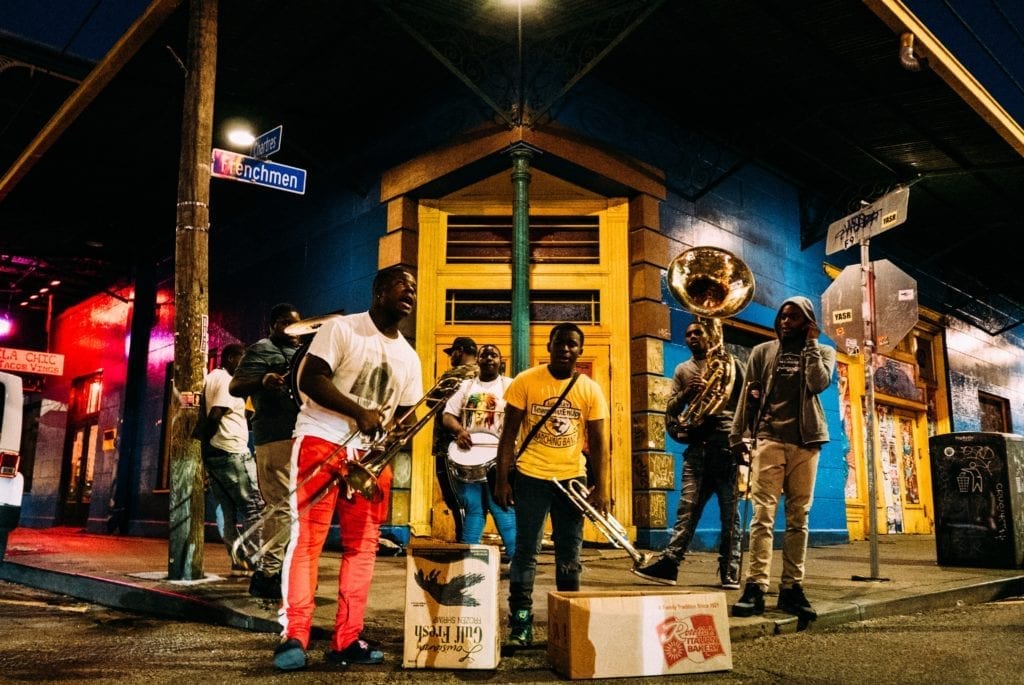 Analog mastering is great for any genre in which gluing the mix together is more valuable that transient detail.
Conversely, metal musicians and dance musicians often seek to retain as much detail in their recordings as possible. This means that transients are retained during the mixing and mastering process.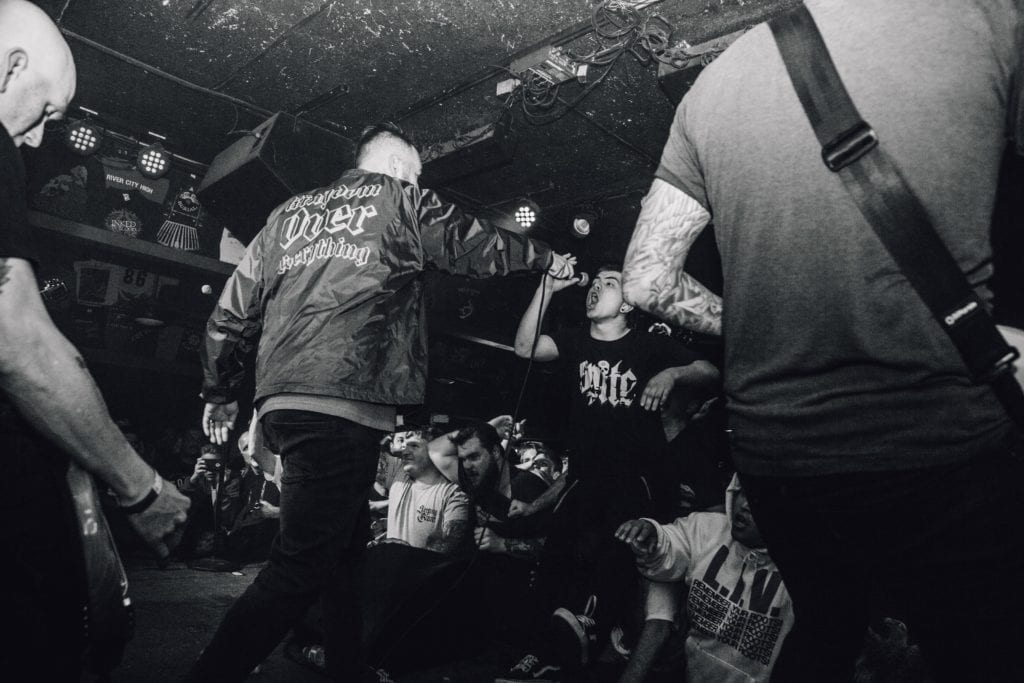 Some genres like metal and dance music, are characterized by retaining as music transient detail as possible.
Considering the majority of transients, or at least there more detailed aspects, occur in the mid-high to high-frequency range, attenuating this range in any way wouldn't be in the best interest of musicians working in this genre. As a result, many decide to keep their mastering in the digital domain, where incredibly fast release settings are possible.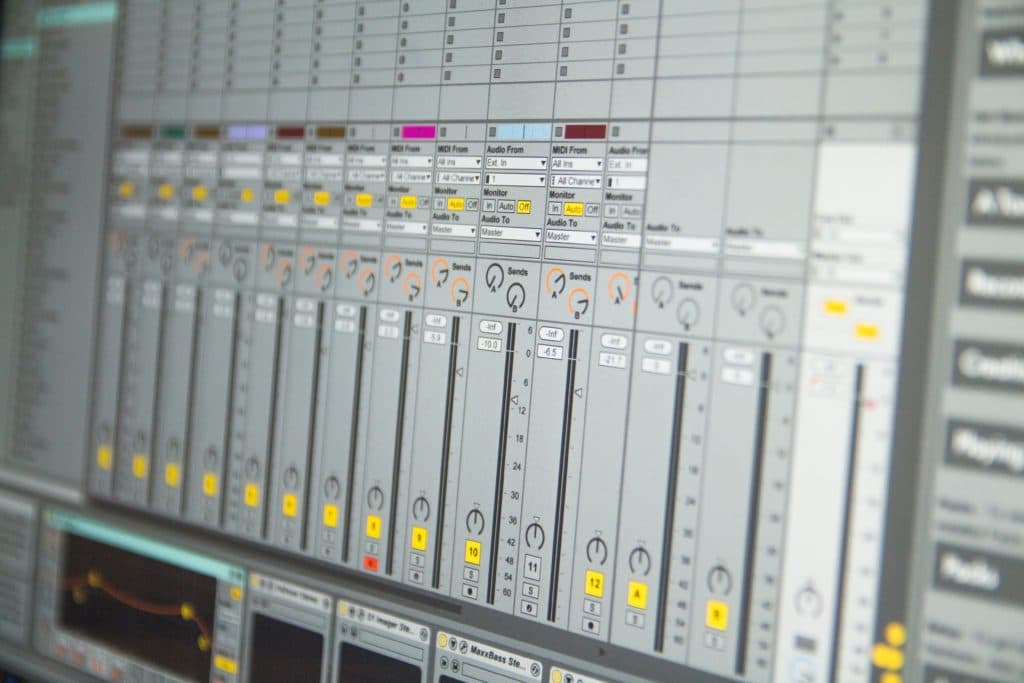 Some genres are more often mastered using digital mastering techniques.
Of course, these things are also possible in the analog domain, but the sound of digital processing has come to define the sound of the genre, and what listeners expect.
However, there are instances in which analog mastering and the subtle sound of distortion it imparts works great for these genres. One example in which dance music can be positively affected by the sound of analog processing can be heard when listening to the artist Burial.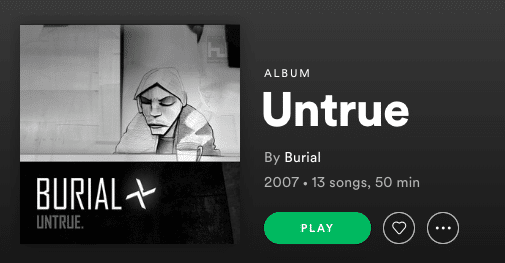 The artist Burial makes music one would often associate with digital processing but skillfully introduces analog processing to great creative effect.
In this instance, you can hear how the unique characteristics analog mastering imparts on a signal, be it slight noise, distortion, harmonic generation, and subtle high-frequency attenuation results in a great sounding master.
This is just one example of an artist trying something different with their production paid off. If you're engineering or creating metal, dance, or any genre typically characterized by digital processing, why not try analog and see if it makes your record stand out?
That being said, if you're curious how your mix would sound mastered using analog equipment, send us one of your mixes here:
It's completely free - we'll master that mix for you and send you a free mastered sample of it.
This way you can determine if analog mastering is worth it as it relates to your music and master.
The Negative Aspects of Analog Mastering
It wouldn't be fair to include all the reasons why analog mastering is worth it, without detailing some of the reasons why you may not want to use it. Although the sound of analog mastering is great, and the benefits exceed the negatives, there are still some setbacks.
The first is the inability to instantly recall a session. In a digital mastering session, a particular master can be easily stored and instantly pulled up if a revision is needed. This is also useful if that same mastering chain could be used for another track from the same artist at a later date.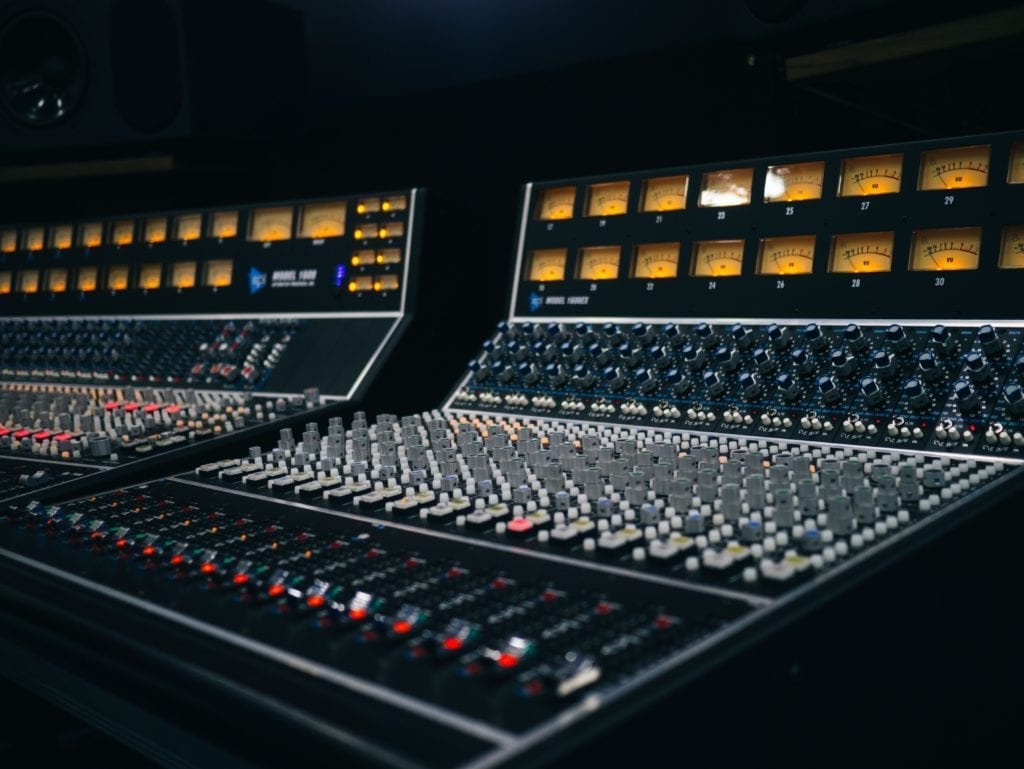 Recalling an analog mastering session means resetting a lot of rotary knobs.
With analog mastering, unless the settings can be stored using some form of a digital memory system, recalling the right settings requires the mastering engineer to properly document them. If they aren't properly documented, the settings and the relative sound may be lost.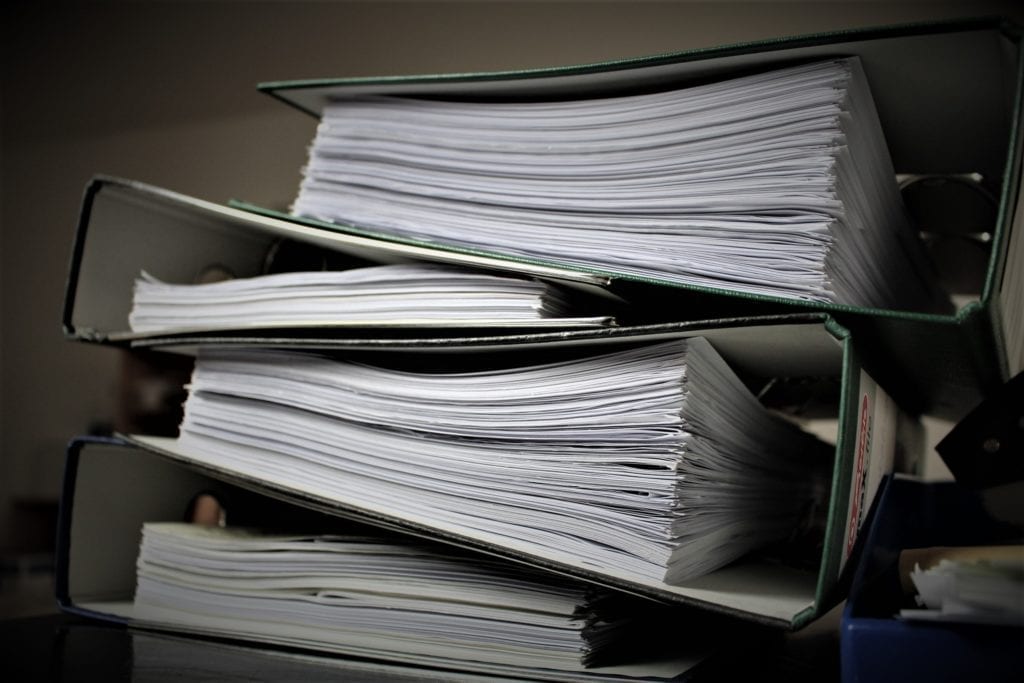 Recalling previous analog mastering settings means one needs to thoroughly document each session.
This, of course, won't happen with most mastering studios, as most take the necessary precautions to ensure those settings will always be stored and available, but it is certainly a possibility with some studios.
As stated previously, this extra effort to recall these settings may result in an added expense during the revision process. Whereas a digital master can be pulled up and altered almost instantly, an analog session takes some time to recall. This extra time may result in an extra expense on behalf of the artist.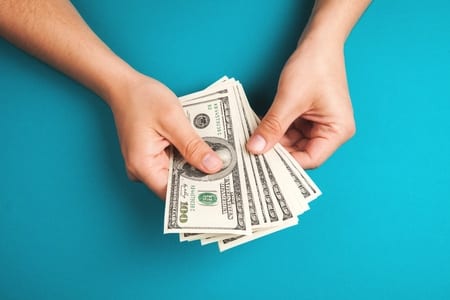 Sometimes, the extra time analog mastering engineers need to spend on revisions results in an added expense for the artist.
Another small setback associated with analog mastering is the noise generated from analog equipment. Just about any digital processing from the use of a plugin will be noiseless - but running your signal through analog equipment includes adding the noise of each hardware device onto your signal.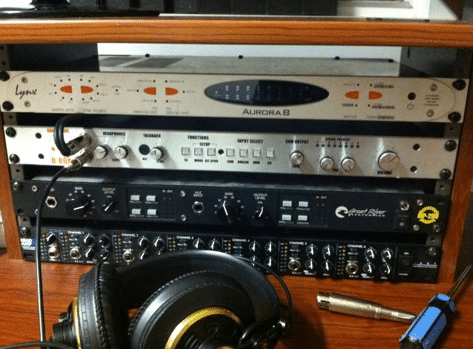 Any analog processing will introduce some noise to a signal.
Granted this noise is low, as any and all mastering hardware is designed to have an incredibly low signal-to-noise ratio - but this noise will be present nonetheless. If you're seeking to create the cleanest sounding signal possible, and a little noise is an issue, analog mastering may not be the best option for you.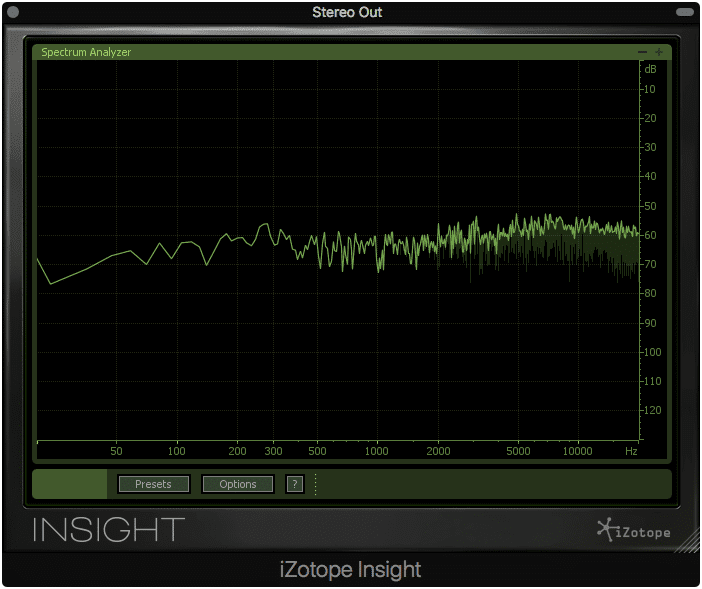 If you want to completely avoid noise, analog mastering may not be for you.
But again it should be noted that this noise is low, and doesn't affect the signal in any significant way.
Conclusion
Giving analog mastering a try is always worth it. You never know how this unique and classic form of signal processing may alter your signal for the better. That being said, it helps to keep an open mind if you're used to only using digital mastering or processing.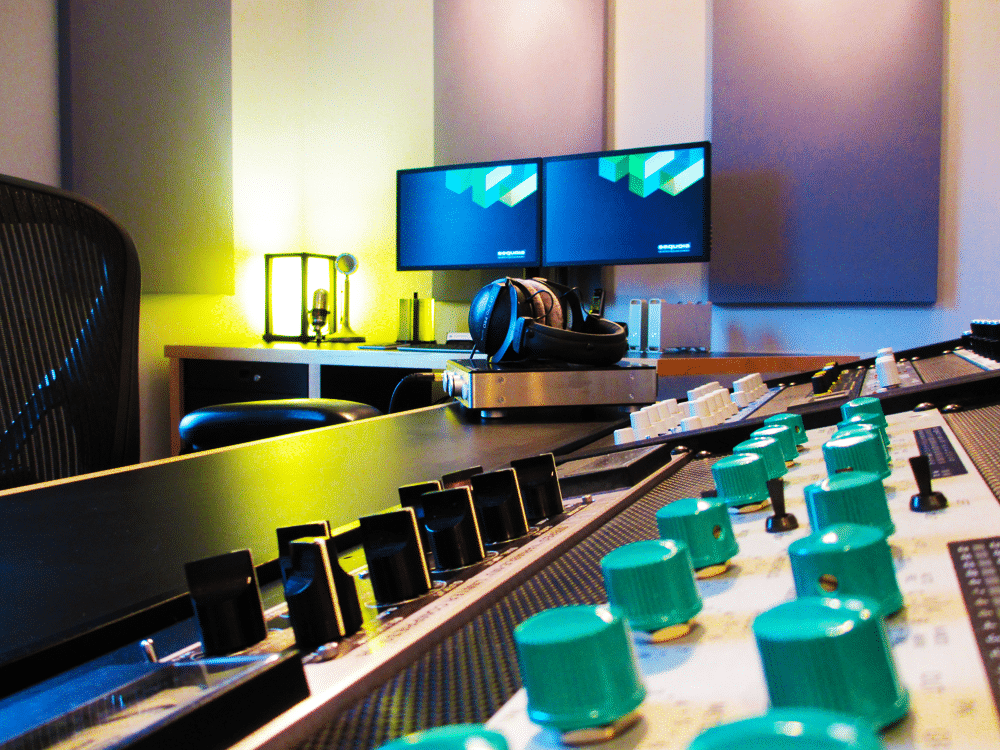 Try analog mastering if you're curious how it may change your mix for the better.
If you're attempting to master music yourself, analog mastering may be too costly an endeavor - but if you simply want your music mastered with analog equipment, contacting an analog mastering studio is a great option.
Analog mastering can benefit your music regardless of genre or style, and may add a dimension to your music that wouldn't be possible without the use of analog processing.
If you'd like to give analog mastering a try, you truly have nothing to lose except a minute or two of your time.Send us one of your mixes here and we'll master it for you using solely analog equipment.As always, a free mastered sample is completely free.
Have you ever had your music mastered with solely analog equipment?
---