Mastering is an exciting and ever-changing field. Some of the information available about mastering is well known, and some are certainly unique.
In this article, you'll find a list of 10 things you should know about mastering music.
Mastering Changes Based on the Medium On Which Songs are Distributed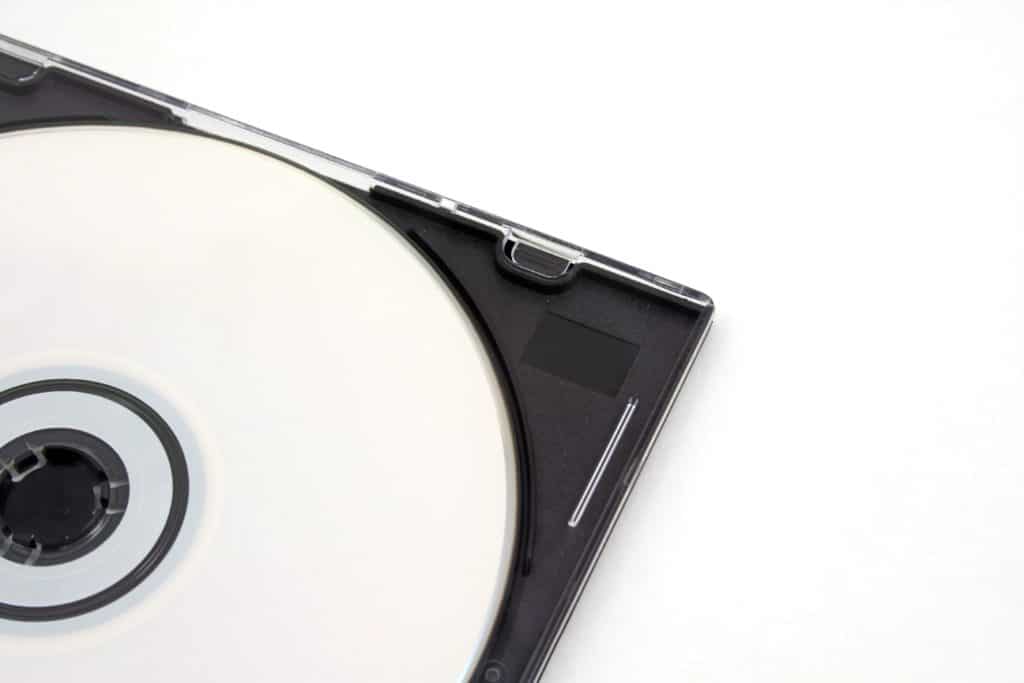 The loudness allowed by CDs led to the popularization of loud masters.
Many people think mastering to be one thing - preparing an album for distribution. But what they often forget is that each medium, be it vinyl, cassette, cd, or streaming has different properties. Each needs to be catered to when mastering for that medium.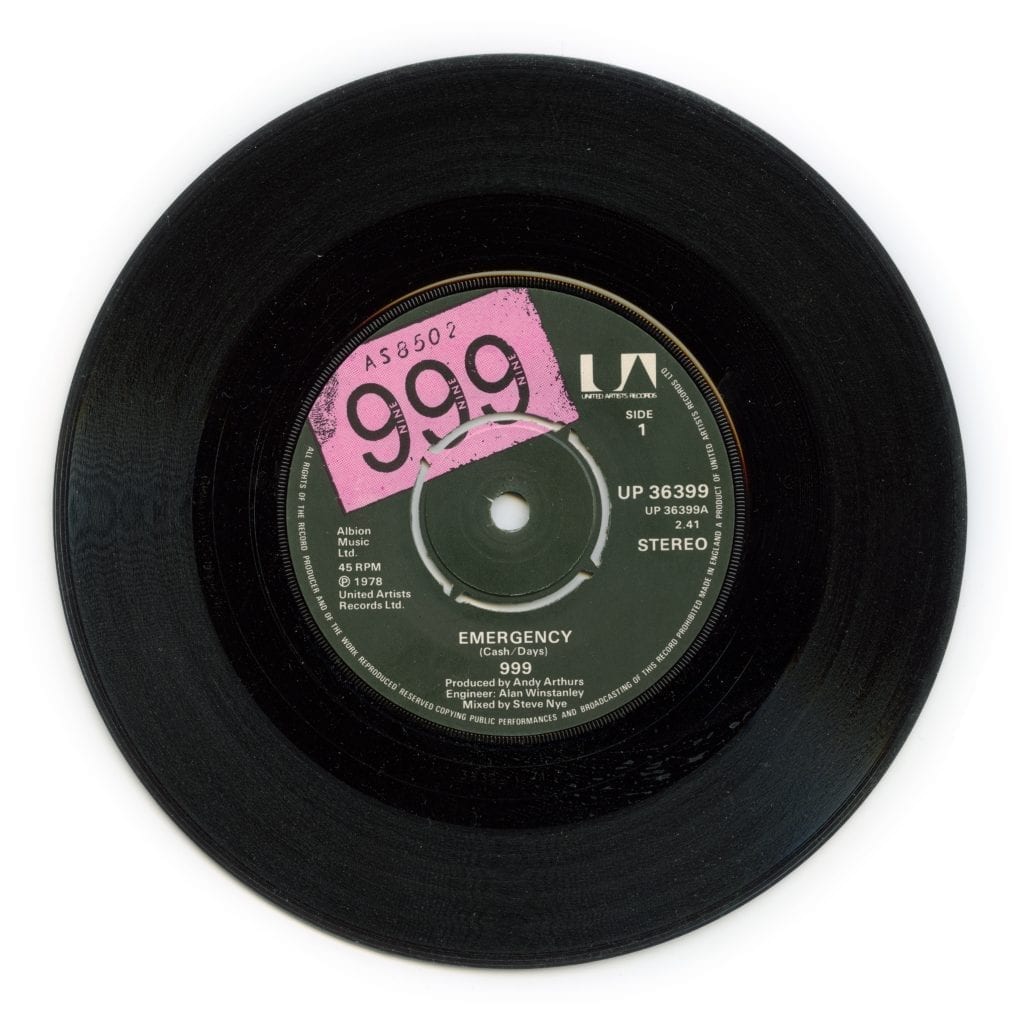 The vinyl record has specific technical limitations that make mastering for it different than mastering for another medium.
For vinyl and cassette, the physical limitations need to be kept in mind. These alter the frequency response, loudness, dynamics, and the total harmonic distortion of the master, and in turn affect the mastering process.
For example, if you plan to have your music distributed on cassette, the type of cassette be it 1, 2, or 4, needs to be kept in mind. If mastering for cassette type 2, a mastering engineer would need to amplify the low end, and slightly attenuate the high end to create a balanced response.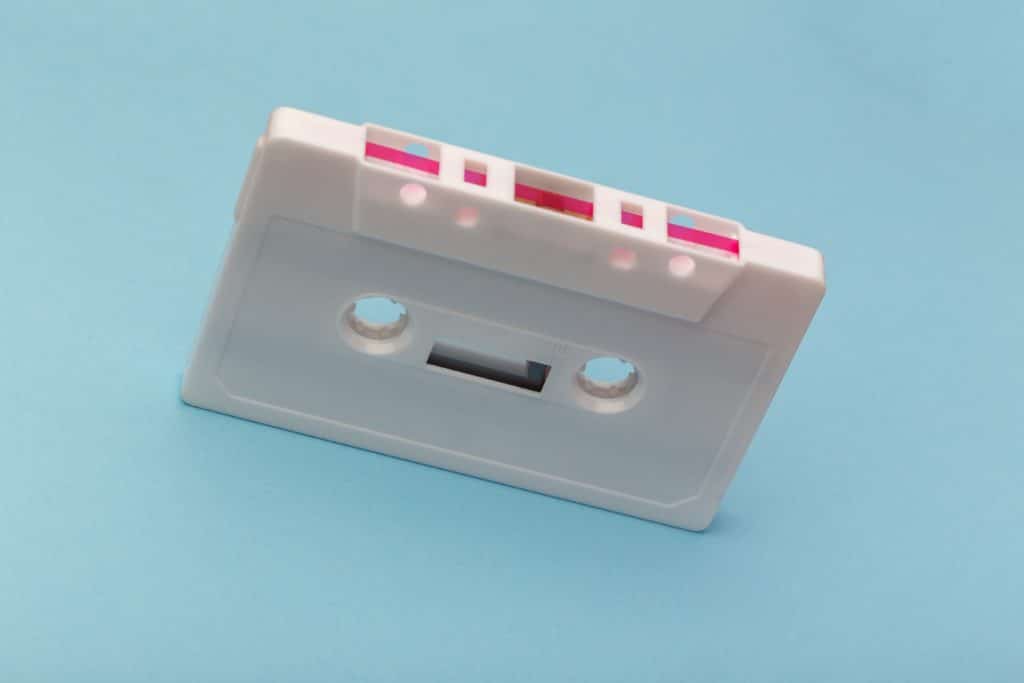 The cassette has 3 main types that need to be kept in mind when mastering.
Furthermore, the loudness would need to be tailored to cover the noise floor of the tape and the amplifier, without being excessive enough to cause tape saturation.
This is of course only one example - a myriad of different technical nuances affect how each medium is mastered for.
If you'd like to learn about mastering for cassettes, here is a great blog on the topic: https://www.sageaudio.com/blog/mastering/what-is-mastering-for-cassette.php
If you're curious about mastering for vinyl, check out a blog our blog titled "What is Mastering for Vinyl?"
MasteringHas Been Around Since the 1950s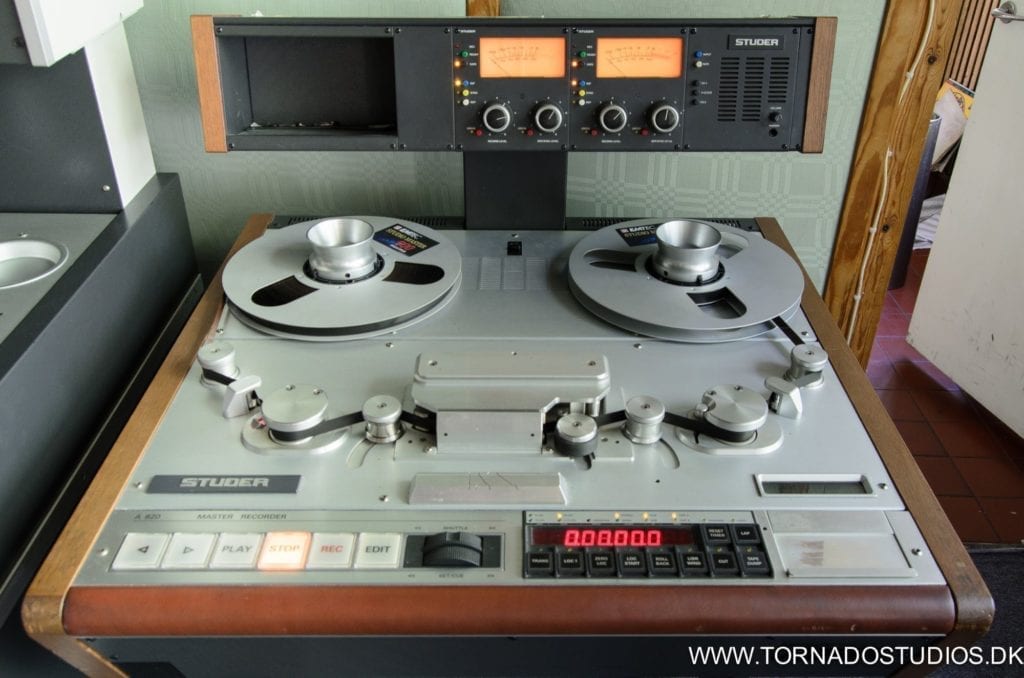 Transfering signal from tape to vinyl record initiated what we now know as mastering.
What started as a way to make songs sound better on the radio by bumping 3kHz has grown into a diverse and complicated field.
In the late 1940s, the need to carefully transfer a signal from tape to vinyl records become commonplace in vinyl manufacturing facilities. It was the "Transfer Engineer's" job to accurately feed the signal into a lathe for the sake of ultimately creating a playable consumer product. At this point, some transfer engineers became skilled in tactfully administering equalization and compression. They found that processing the signal collectively resulted in a louder, more balanced sound that could cover up a consumer-grade amplifier's noise floor.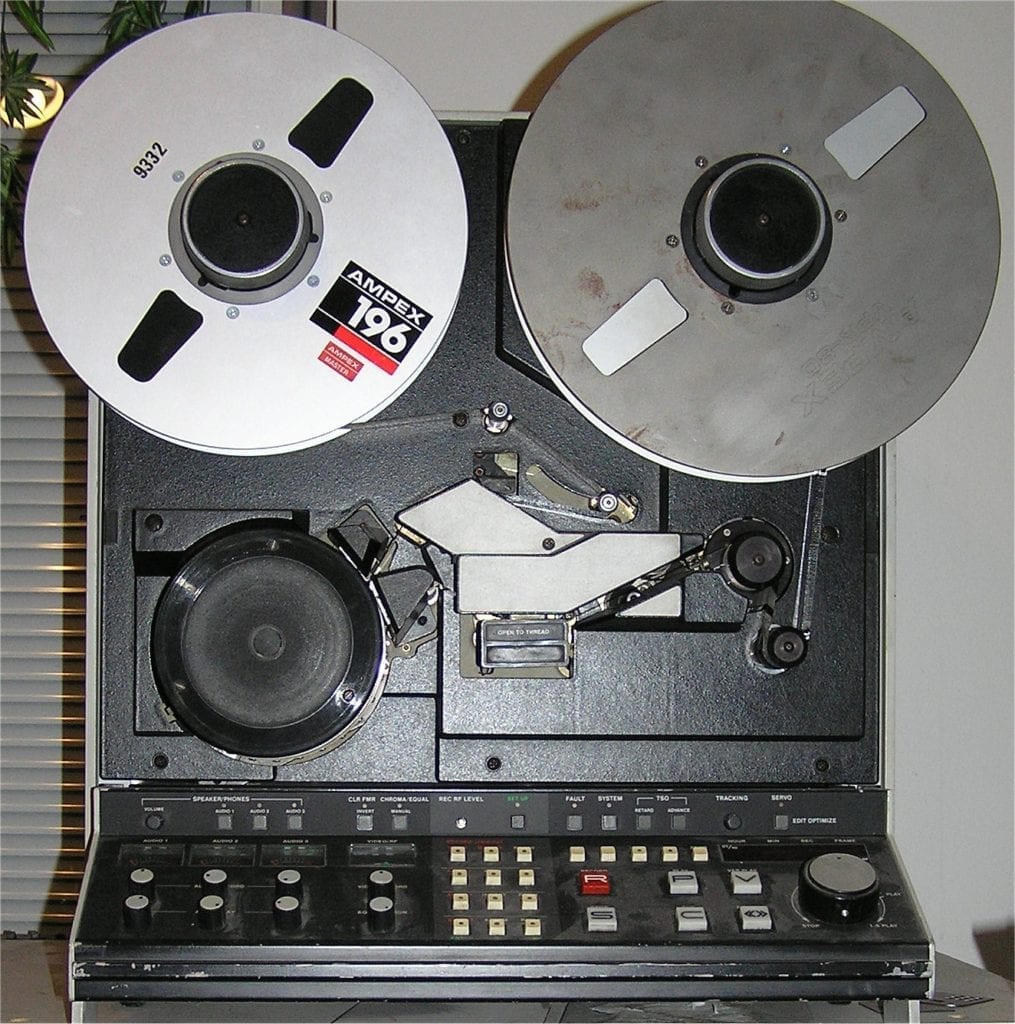 Ampex tape machines were the primary tape machines used for the transferring process.
As music technology progressed and stereo imaging became possible, transfer engineers soon became responsible for the depth, and width of a recording. Simultaneously the use of compression and equalization become more commonplace during these transfers.
At this time, the title of transfer engineer became mastering engineer, and the process of mastering audio became recognized as an important postproduction step.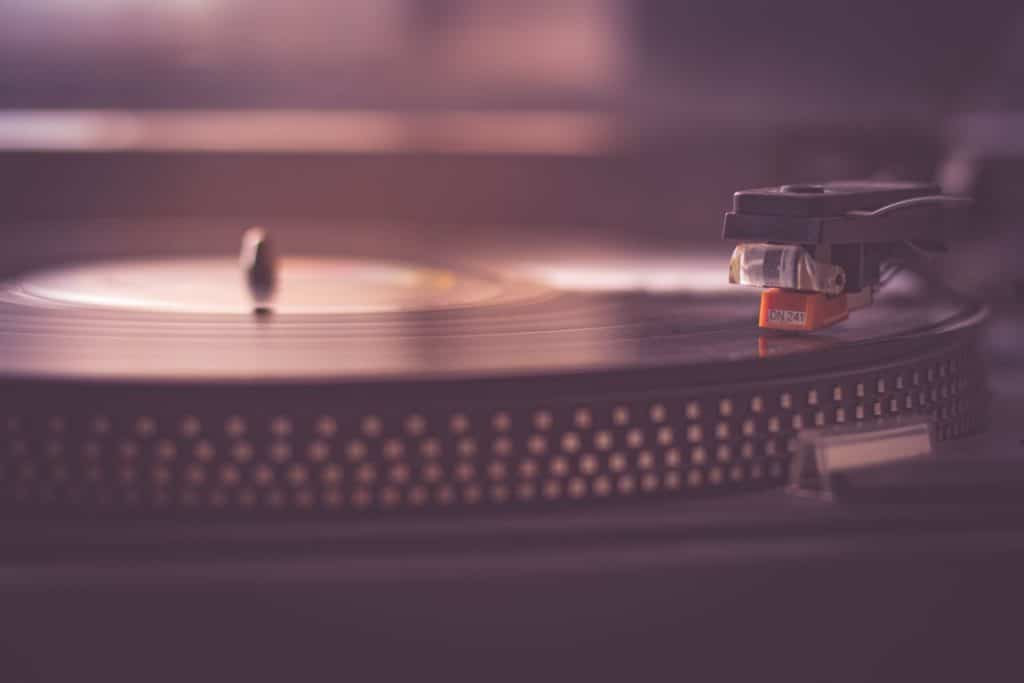 Making vinyl records sound better, and overcome technical limitations laid the foundation for mastering.
Today mastering is a complex field, divided into subcategories based on genre, mastering style, the equipment used, and other factors - but it all started from the act of trying to make a song sound better.
If you'd like to learn more about mastering, visit our blog here: https://www.sageaudio.com/blog/mastering
Also if you'd like a free mastered sample of your music, send us your mix here: https://www.sageaudio.com/register.php
MasteringHas as Much to Do With Technical Limitations as it Does Making Songs Sound Great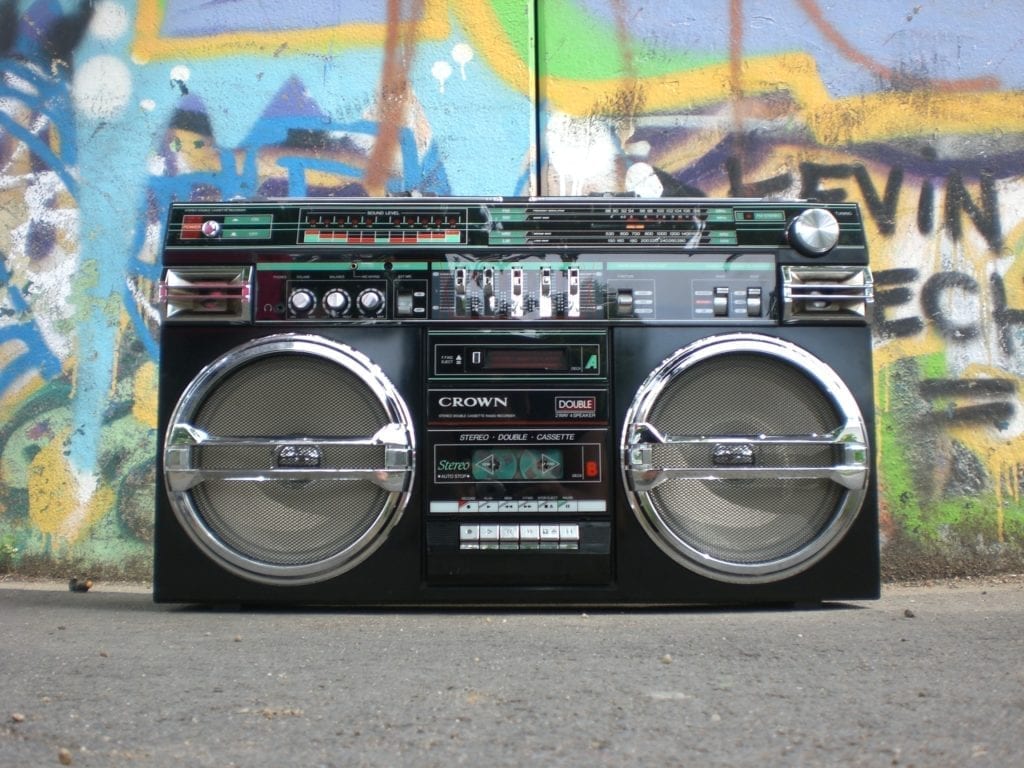 Low power amplifiers can cause a fair amount of noise and distortion at low levels and when turned up.
Typically mastering is thought of as a way to make songs sound better, and this is true - but what it truly is, is making songs sound better on limited consumer-grade equipment. Although it isn't too terribly difficult to make songs sound great on high-end studio monitors, this doesn't mean it's always easy making a song sound great on all playback devices.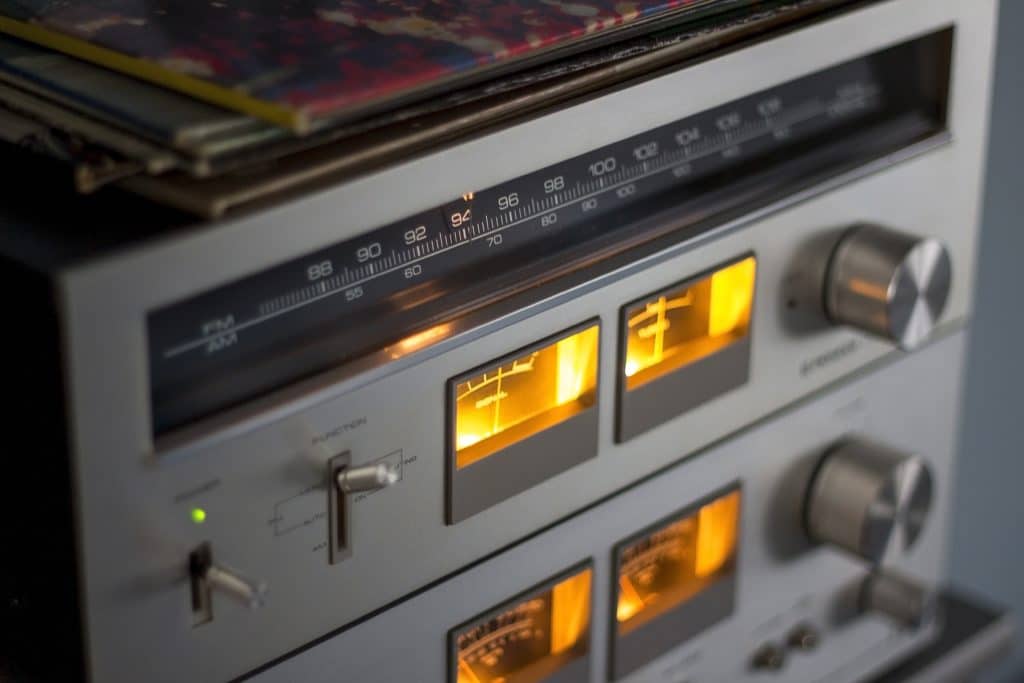 The real challenge in mastering is making music sound great on all platforms.
With that said, the technical limitations of consumer-grade equipment are something mastering engineers need to keep in mind when mastering a song. It heavily affects the chosen dynamic range, the frequency response, and the loudness at which mastering engineers create their masters.
For example, if a master was made to dynamic and was distributed on vinyl, the large dip cut by the lathe would result in a skipping needle during playback. Or if a song was mastered too quietly, the noise of an entry-level amplifier would be made more apparent, when the listener has to turn up the volume to adequately hear the track. Conversely, if a master is made too loud, it could damage the speaker system of a listener.
A large cut on a vinyl record can kick a needle out of its groove.
Finding the mid-ground between adhering to technical limitations, and creating a great sounding master is sometimes difficult to balance, but necessary aspect of properly mastering a project.
If you'd liketo learn more about mastering, here are some more blogs on the topic: https://www.sageaudio.com/blog/mastering
The Loudness War is Over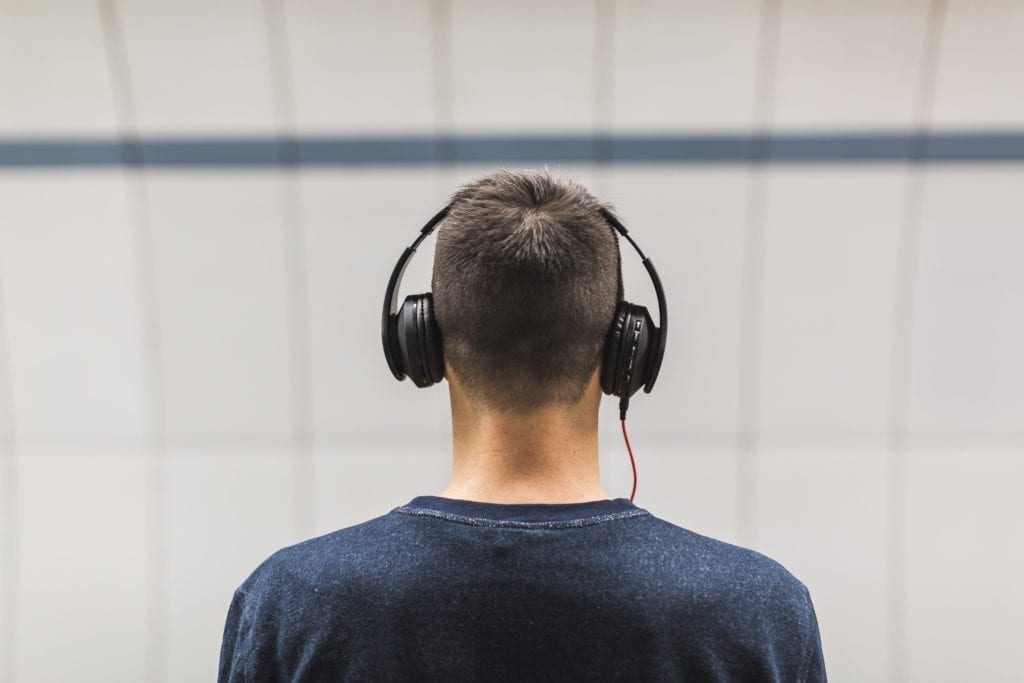 Loudness, although initially impressive, becomes taxing to listeners after a short time.
If you've read any blogs about mastering over the past two decades, you may have noticed a common term for the seemingly inexplicable loudness with which recent records have been mastered. In case you haven't, the term "Loudness Wars" refers to the manner in which mastering engineers and artists alike used loudness as a way for their record or records to compete with other records.
What began innocuous enough soon began to degrade the very records these engineers and artists wished to enhance. As the records became louder, the dynamics became less perceivable, and the listening experience was changed for the worse. The negative effect of this era in music production can still be felt today, as avid audiophiles and everyday listeners alike lament how their favorite artist's record is unlistenable, or how a remaster did an artist a disservice.

Here is a waveform of an incredibly loud master. You can see the lake of dynamics.
Regardless of past grievances, it seems the loudness wars are, fortunately, coming to an end. With the popularization of streaming services came the widespread use of loudness normalization. Loudness normalization is the process in which mastered music gets either turned up or down by gain right before being streamed.
It does not include distortion, equalization, or compression, nor does it affect the dynamics in any way. It does, however, put all tracks on a level playing field when it comes to loudness. This means that tracks that were mastered to be loud will be played at the same volume as other masters, which makes the initially louder masters sound less dynamic and quieter.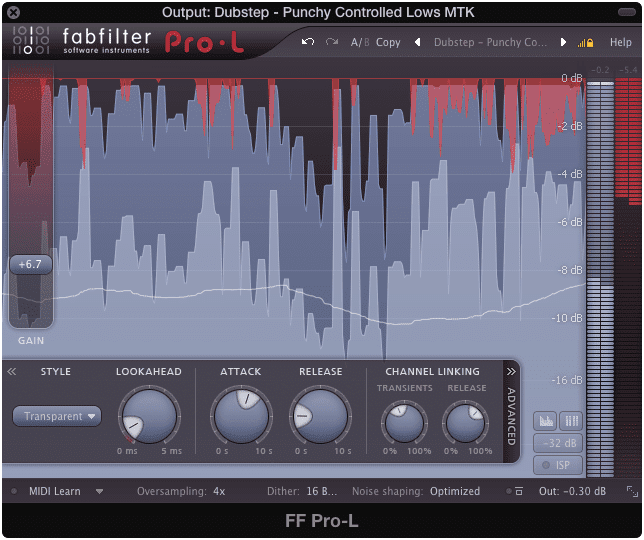 Limiters are the cause of lacking dynamics and need to be used sparingly.
This means that there is absolutely no advantage to mastering music louder than the loudness normalization settings of your intended streaming service. Hopefully, this change will translate into more reserved masters with an emphasis on balance and dynamic range.
If you'd like to learn more about this topic, check out our blog titled "Master Music for Streaming."
There is a Loudness Penalty for Mastering Too Loud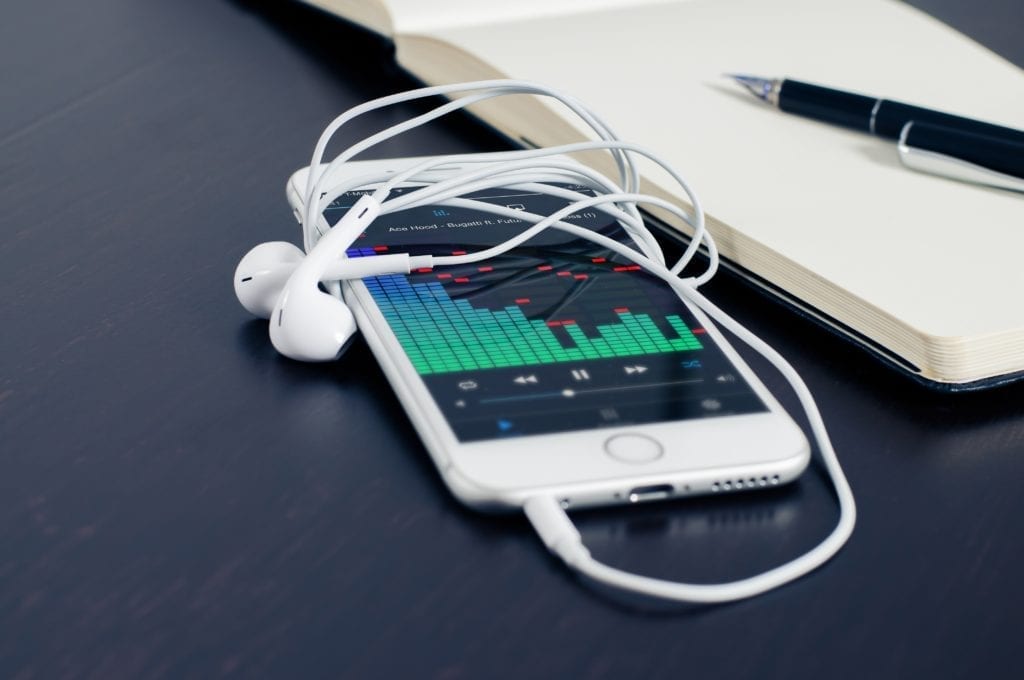 If you master a song too loud, various streaming services will turn it down.
While we're on the topic of loudness normalization, it's important to know what does happen if you master your music too loud.
Because all tracks are played back at the same volume, louder tracks will have their loudness attenuated by loudness normalization. When this occurs, it's referred to as a loudness penalty.

Each streaming service has a different loudness normalization setting.
The loudness penalty differs between streaming services. Spotify, for example, sets its loudness normalization setting to -14LUFS. If Spotify used loudness normalization on a track that was mastered at an integrated LUFS of -10, ReplayGain (the software Spotify uses for loudness normalization) will turn down that master by 4dB.
In this instance, the loudness penalty for this master would be -4dB.
If you'd like to have your music mastered by engineers who are familiar with the loudness normalization settings of different streaming services and can master according to those settings, send us one of your mixes here: https://www.sageaudio.com/register.php
We'll master it for you and send you a free sample.
MasteringCan Be Performed Using Digital Equipment, Analog Equipment, or Both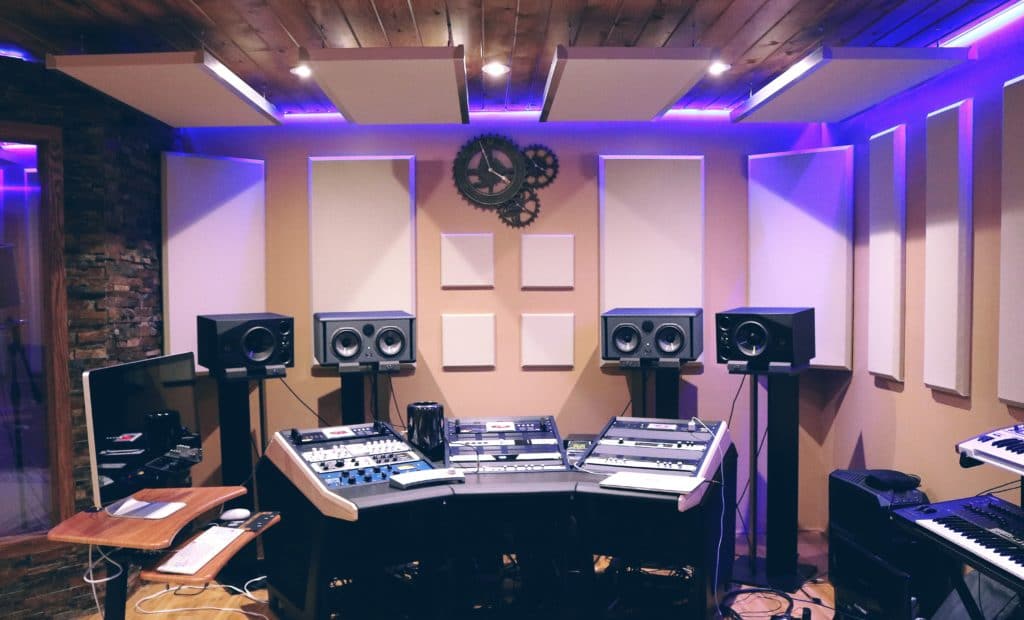 Shown above is a setup with a mixture of analog and digital processing.
Like most post-production and recording engineering, the setup can either be digital, analog or a mixture of the two. Currently, most mastering houses use solely digital processing - this makes recalling previous sessions and establishing a workflow easy.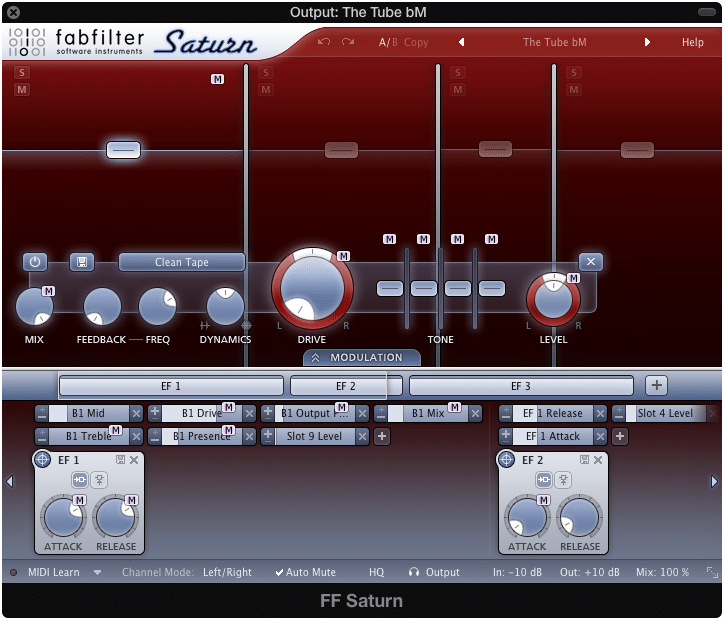 Using plugins allows for an easy settings recall.
It also provides added flexibility with the routing options that digital provides. Furthermore, digital mastering is a popular option due to its low cost, both for the engineer and the artist.
If you'd like to know a lot more about digital mastering than discussed here, check out our blog and video on the topic: "What is Digital Mastering?"
Solely analog mastering is also a popular option for most projects. Although analog equipment may be slightly less easy to use, and more time consuming a process, the sonic benefits can instantly be heard with the right equipment. Typically, analog mastering is slightly more expensive due to the extra time and start-up costs on behalf of the engineer.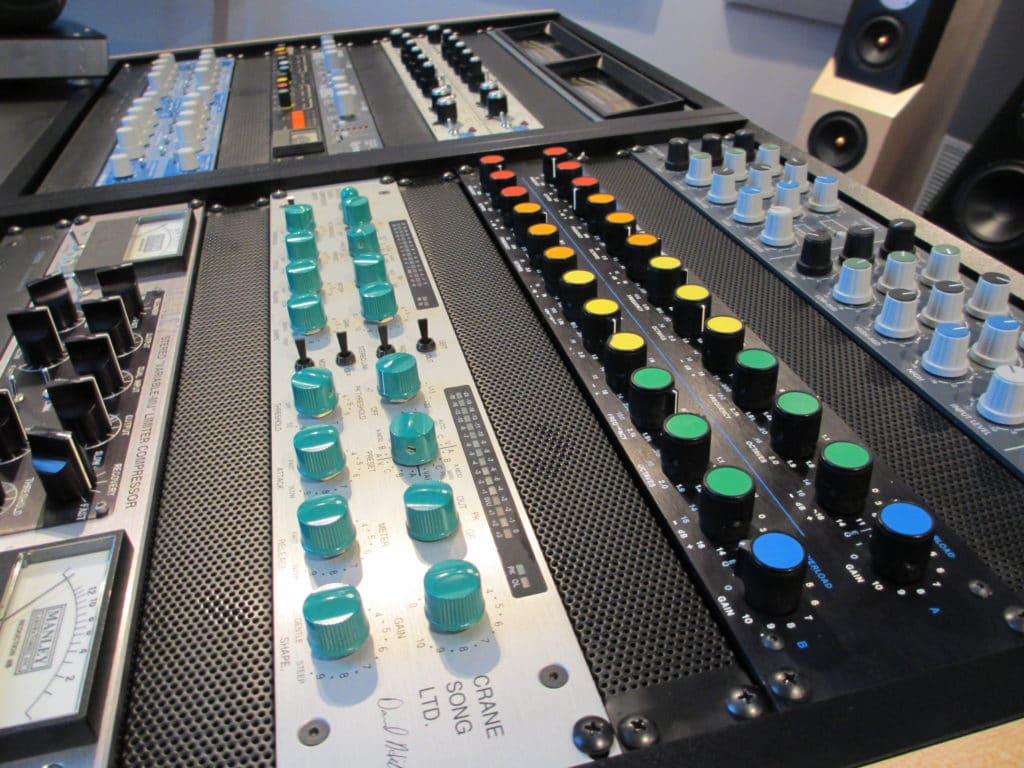 Analog mastering typically takes more time, since settings cannot be saved.
In most analog mastering setups, a hybrid between digital and analog is implemented. Typically the digital aspect is used to send the signal to analog equipment via a DAW, and then to record the signal after the analog processing. Sometimes engineers will use analog equipment for coloration, and then digital for equalization. This can shorten the amount of time needed for a revision.
If you'd like to learn more about analog mastering, and what makes it unique, here is a blog that goes into greater detail: "What is Analog Mastering?"
There are a Few Surprising Things Mastering Engineers are no Longer Responsible For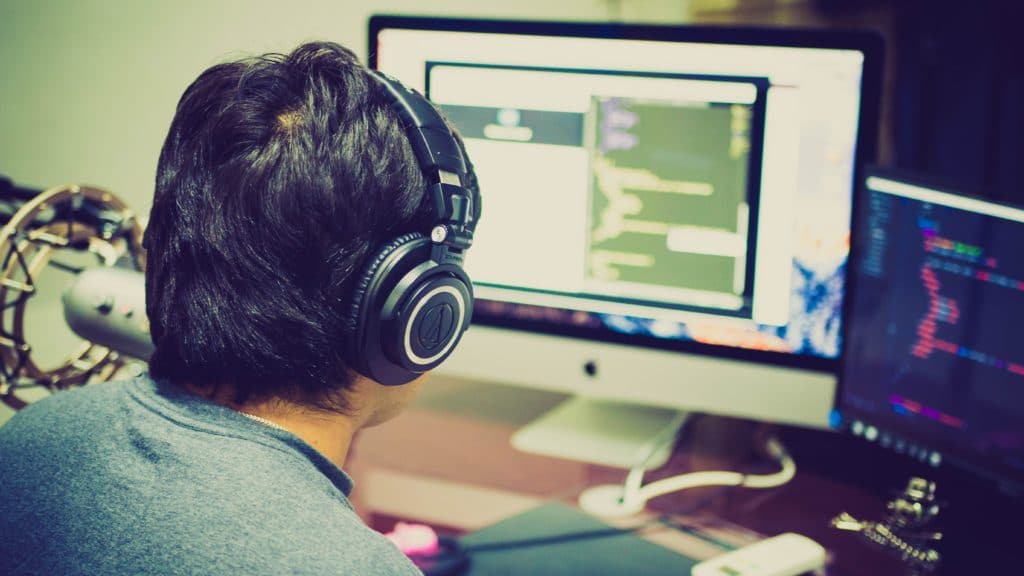 Engineers used to be required to enter important information.
Strangely enough, mastering engineers were once responsible for adding ISRC codes to their masters. Furthermore, they were required to enter the majority if not the entirety of metadata, including the correct track name and its place within a sequence.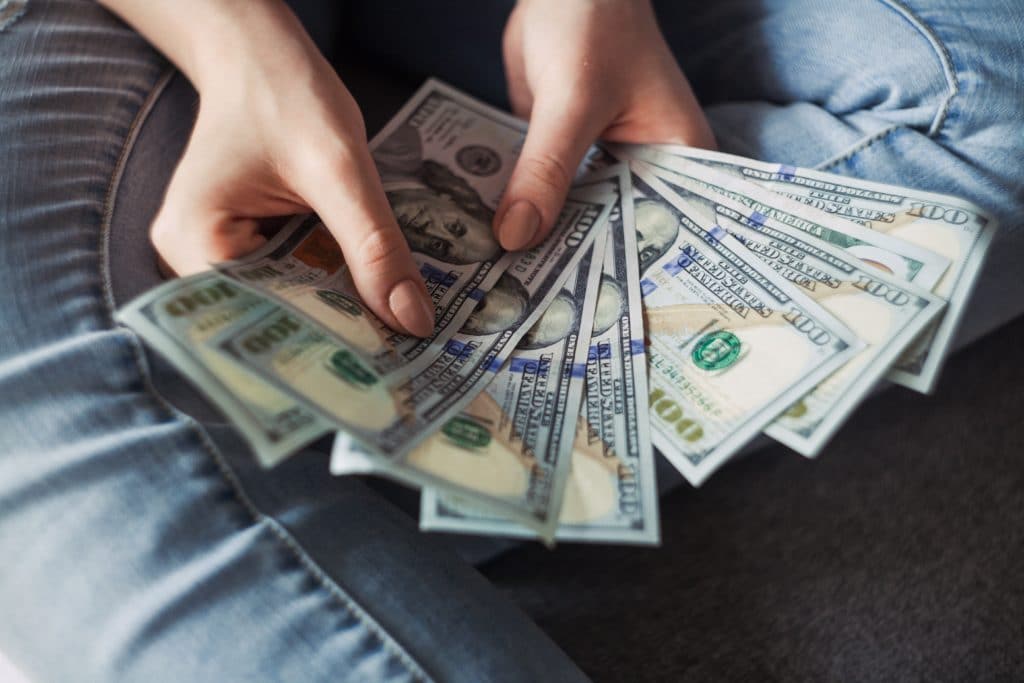 Any mistake when creating this metadata could result in money lost on a label or artist's behalf.
Due to the ease of doing this digitally with modern distribution, and many mastering engineers making small errors that cost artists a fair amount in royalties, this practice went out of style quickly. Today this information is typically implemented by an artist or label administrator when uploading music to distributers.
Mastering is More About Optimizing a Mix than Completely Changing It
When a mastering engineer first listens to a mix, his or her initial thoughts may vary on where to start, or if any change is needed. Sometimes a mix needs a fair amount of altering, and sometimes it really doesn't need much additional processing whatsoever.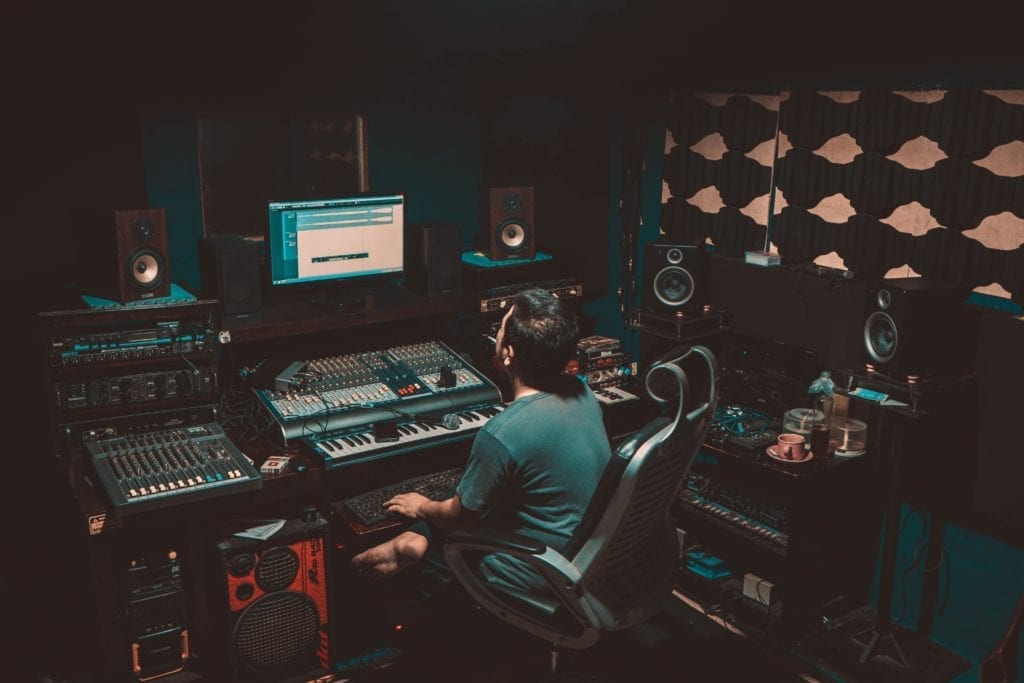 A mastering engineer's job is to make a mix better, not create something entirely new.
Regardless of how much change is needed, a mastering engineer doesn't interpret a mix as something to make theirs. In other words, the mastering process should be more about optimizing the sound, than creating an entirely new and distinct sound from the mix.
When mixing engineers hear the mostly unprocessed tracks of a recording session, they have the opportunity to drastically change the sound. They can add processing that greatly alters the signal from its original state. With mastering, this typically isn't the case, as the main intention is to listen to a mix and make it better - not different.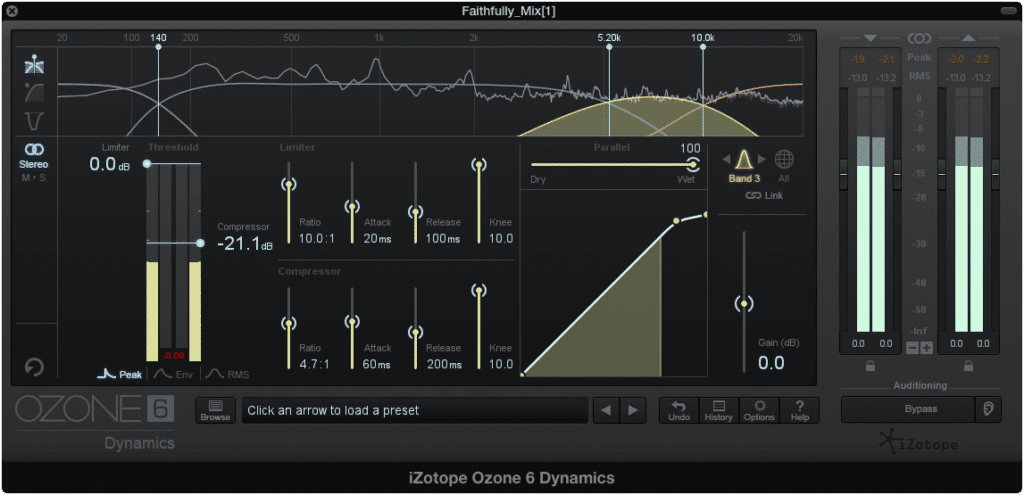 All changes made during mastering need to be small and controlled.
This means that the processing implemented during mastering is usually more nuanced and introduced in small, incremental steps. Any large changes to the frequency response, total harmonic distortion, dynamics, or the imaging can have huge implications for a mix, and negate the mixing engineer's and artists' intention.
If you'd like to learn more about mastering and mixing techniques, here are some more blogs and videos on the topic: https://www.sageaudio.com/blog/
Many Mastering Engineers do Not Use Limiting
Limiting has definitely become popular over the last decade. For many, it has offered a quick and easy way to add a perceivable difference to the sound, one that typical impresses most listeners.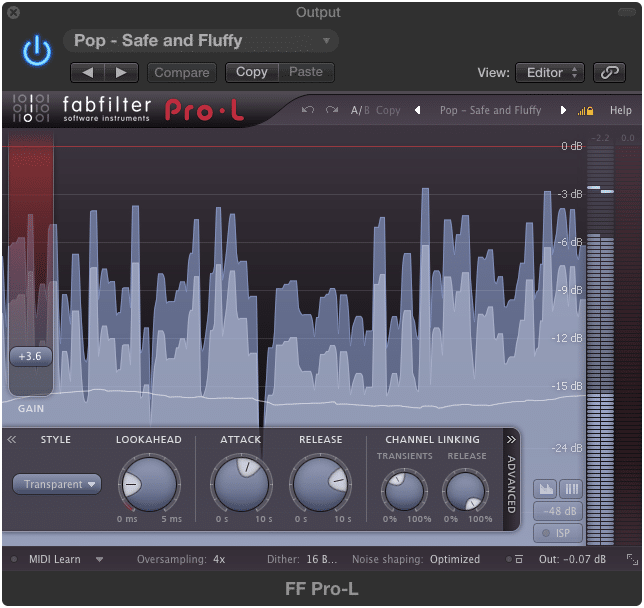 It's possible to use a limiter just for gain, not for truncating a signal.
That being said, its use has certainly become excessive in certain situations and overused on mixes and masters, when more subtle, better techniques should have been implemented.
As mastering engineers are listening more to music lovers, and loudness normalization is calling for quieter masters, the use of brick wall limiting is becoming less popular.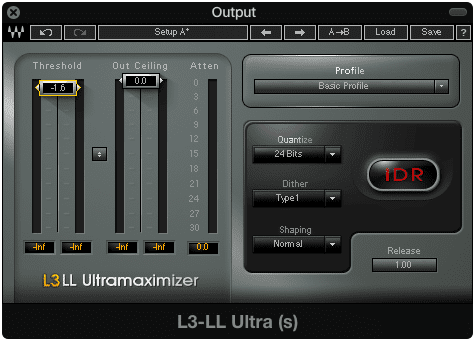 Limiters like this one are becoming less popular due to loudness normalization.
Instead of creating loud masters for the sake of being loud, many engineers are having to rethink their approach and consider what can make the track sound better, not cheaply impressive.
Although the lack of a brick wall limiter may sound dangerous to some, if dynamics are controlled correctly, and gain staging is thoughtfully orchestrated, a limiter won't be needed to protect against clipping.
In fact, the master will sound loud, spacious, dynamic, and exciting without losing any of the transients and detail brick wall limiting typically truncates.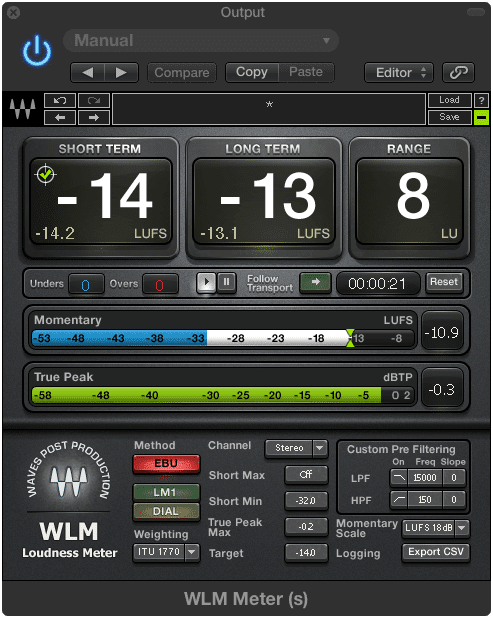 Quieter levels are the new norm for mastering music.
If a limiter is needed, using it sparingly and primarily for extra protection from clipping distortion is the new go-to method for many engineers. If you've been limiting your masters, perhaps relying on that type of processing too much, consider trying to control the dynamics prior to the master output. If you can accomplish it, you may find it a more rewarding process.
If you'd like to learn more about gain staging, check out our blog and video here, titled "Gain Staging, What You Are Missing."
Mastering is Better and More Affordable than Ever Before
When mastering first became a branch of music's post-production process, the equipment used was incredibly expensive. As a result, the means to start a mastering studio or to master music whatsoever was limited to large companies that could afford the equipment necessary to make a good sounding master.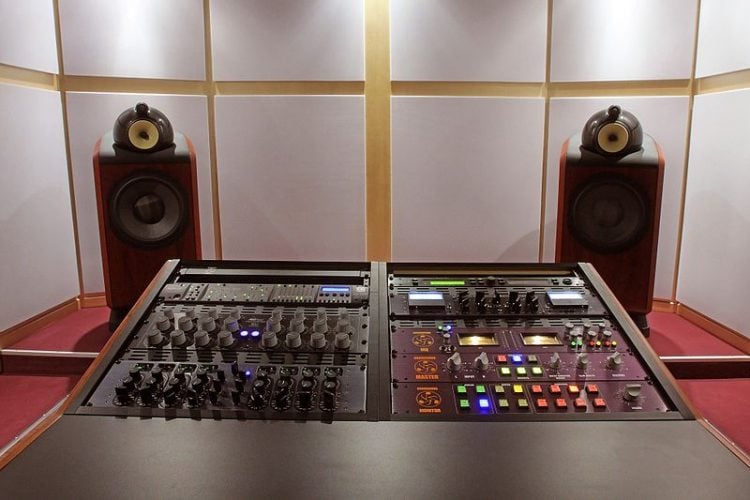 Expensive setups like this one are now not the only means to mastering music.
As you know, today things are different. With a decent home computer, anyone with the time, patience and know-how can master a song. Although the quality, of course, varies from engineer to engineer, the very fact that the technology is so readily available speaks a lot about how music production devolved from a select few, to many talented and engineers and artists.
With this decentralization of music creating technology, more people are able to master, which means that mastering rates will go down.
Furthermore, more people having access to this technology means more people discovering techniques, sharing their ideas, and ultimately benefiting other mastering engineers and artists in the process.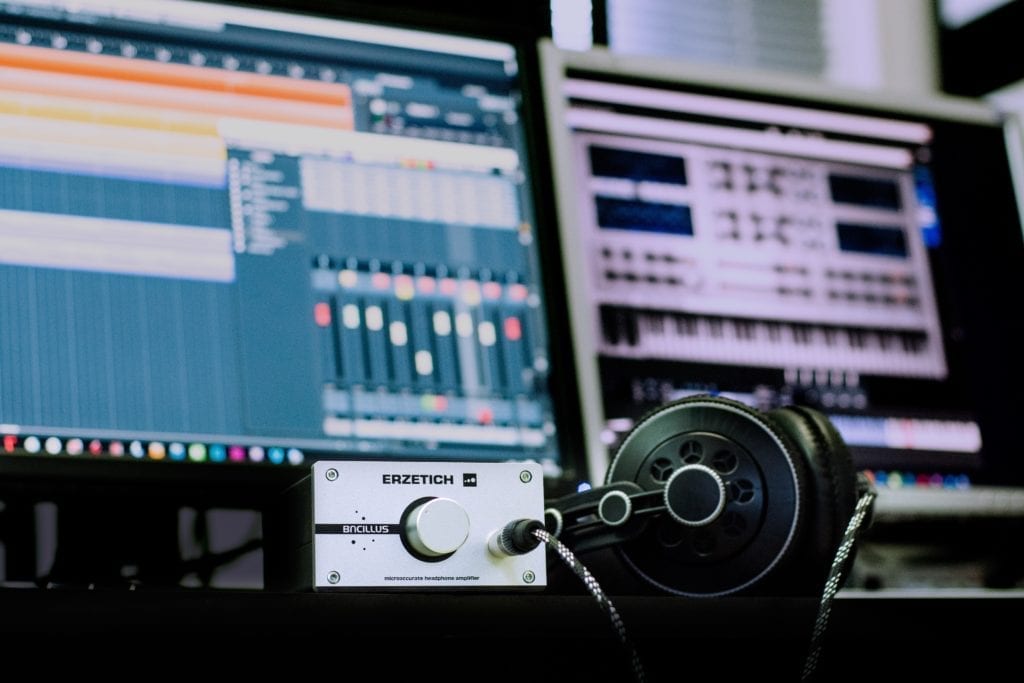 Today, a fair amount of music production can be done in a home studio.
This is great news for any artist or mixing engineer that enjoys what they do, but don't want to delve into mastering. Although it's always enjoyable becoming proficient in a new skill, sometimes it's best to let others work on a project on your behalf. In the end, it's truly about what will make the project best.
With that in mind, if you're looking to have a song mastered now is a great time to do so. Affordable rates and a wealth of talented engineers makes this a perfect time to create a professional sounding yet affordable single, EP, or album.
If you'd like to hear how your mix would sound professionally mastered, using solely analog equipment, send us of your mixes here: https://www.sageaudio.com/register.php
We'll master it for you and send you a free mastered sample in return.
---
Conclusion: This list certainly doesn't cover everything you need to know about mastering, but hopefully some of this list was insightful or new to you. It always helps to know the history, the current state of, and perhaps have some insight on the future of a topic you're either passionate about or curious about.
With that said, if you'd like to know more about mastering feel free to look through our blog. We cover topics on mixing, mastering, writing and distributing music, and just about everything engineers and musicians would find helpful. Here is a link if you're interested:
If you'd like to have your music professionally mastered, and then receive a free mastered sample of your music, send it to us here: https://www.sageaudio.com/register.php
Have you ever mastered music before?
---